Neil Young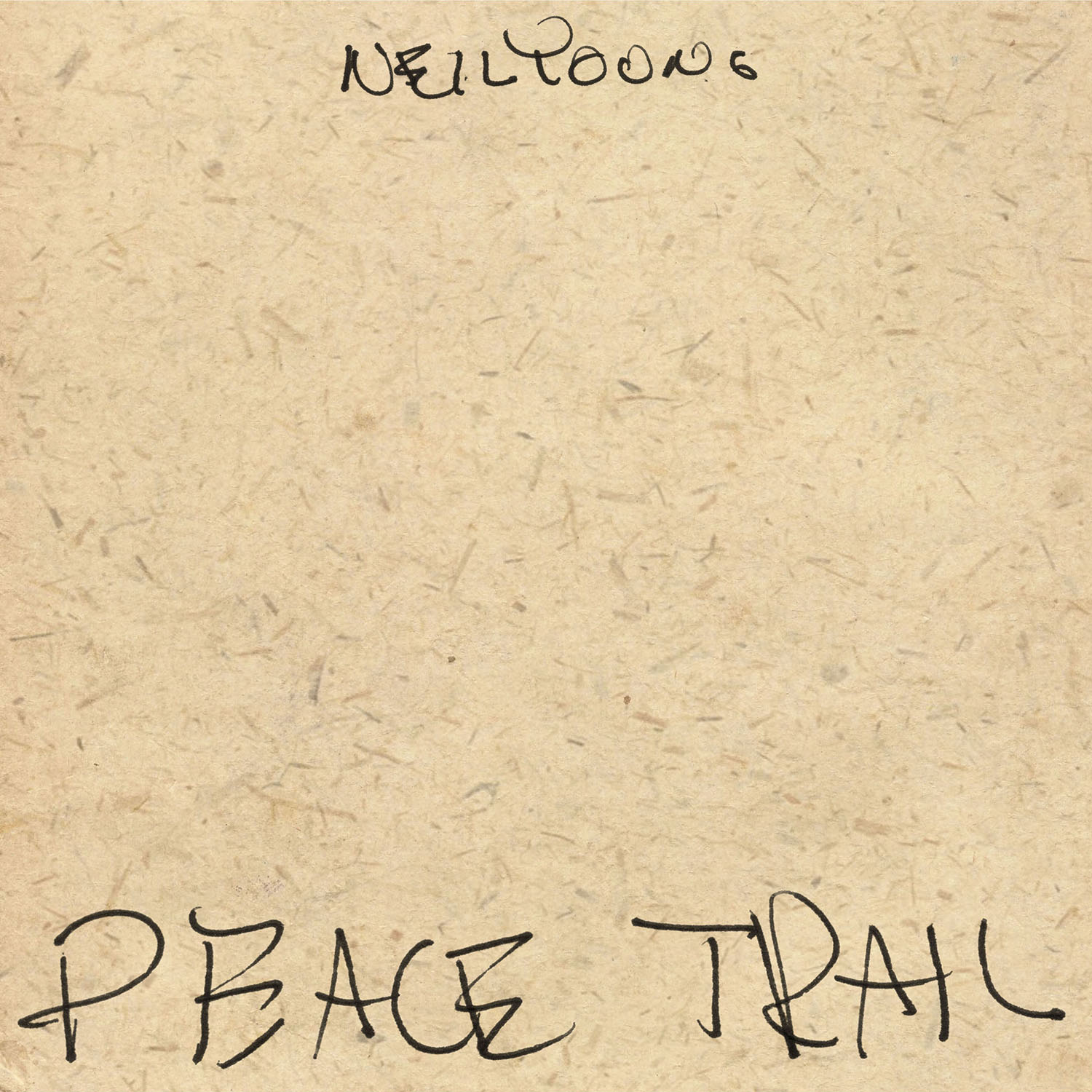 Peace Trail
REPRISE
6/10
Neil Young's release schedule is as wonderfully diverse and confusing as it's ever been, but with Peace Trail he's pulled a good one out of the bag. His last two efforts with Promise of the Real were gutsy, but The Monsanto Years provided only a few sparks, while EARTH was bordering barmy, despite coming from a heart of gold. If anything, given the grandness of the title, this latest release is played out with a surprising softness of touch.
The stripped-back record is mostly just Neil, a weary old drum kit, and an acoustic guitar, with a few other instruments called in for backup where necessary. The title track is one of the saddest tracks Young has released for some time; sparse but meticulously arranged, the song is driven by maracas while a glorious keyboard hook underpins it, and lonesome guitar leads distantly drift through like plumes of campfire smoke. The melody Young croons is sumptuous, and there are vocoder harmonies at points, making it sound like a dusky take on his tragically overlooked Trans album. "Can't Stop Workin'," meanwhile, slaps its own thigh as drum brushes are thwacked against the snare and two chords jut back and forth. It's a simple and jovial song that could have been part of Young's Greendale opus.
Peace Trail shuffles through its opening third in a close-cropped series of country-waltz and blues crossovers. "Show Me" has Young singing in close proximity to the mic, giving an intimate performance, while the gentlest of boogies tilts from side to side behind him. "Terrorist Suicide Hang Gliders" finds him with tongue planted firmly in cheek, in part to highlight the extent of the current paranoia.
Perhaps it doesn't rate as a classic, but in Peace Trail ol' Neil has put forward an honest and open series of stories on the state of the day that, instead of inciting rage, offer a gentle listen encouraging self-reflection. In this respect, it's a huge success.