Toro Y Moi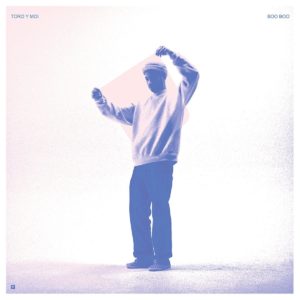 Boo Boo
CARPARK
6/10
As he entered his thirties, Chaz Bear (formerly known as Chaz Bundick) found himself in the midst of an identity crisis. For Bear, this meant getting to work. And the result of feeling completely out of place and at ends with himself is his latest release as Toro Y Moi, Boo Boo.
The album is at times nostalgic and at all times introspective. Bear examines his current position in life under a microscope, wondering why—even after much success—he still feels like something is missing: "Got a backseat view / With a pastel sunset / Still feel blue." In a press release he explores this sentiment, stating, "I felt as though I no longer knew what it was that I actually wanted and needed in and out of life, and at times I felt unable to even tell what was real."
Many of the tracks seem to imply that being successful on its own has only brought Bear a limited amount of satisfaction. He sings, "Baby, I'm yours now / Dreaming a connection." It's a line that's not only directed at another person, but also for a deeper understanding of his own purpose in life. It's not just about romance; it's also about learning about one's true self and being comfortable with what you find.   
Boo Boo feels more vulnerable than Bear's previous work. It's almost as if, despite being a prominent musician for nearly a decade, he is still a little shy with his audience. The vibrant sound of singles "Girl Like You" and "You and I" is melancholy, but with a sweet, danceable beat completed by his characteristic synth and '80s electronica influences.
Toro Y Moi's latest endeavor feels like a step in the right direction. It is nearly impossible not to sway along with the beat, and "Girl Like You" or "Windows" will probably replay in your mind for weeks. Creating Boo Boo might have even resulted in the insight Bear was seeking—whether or not it does, the album ends with us hoping he finds what he is looking for.