Alex Cameron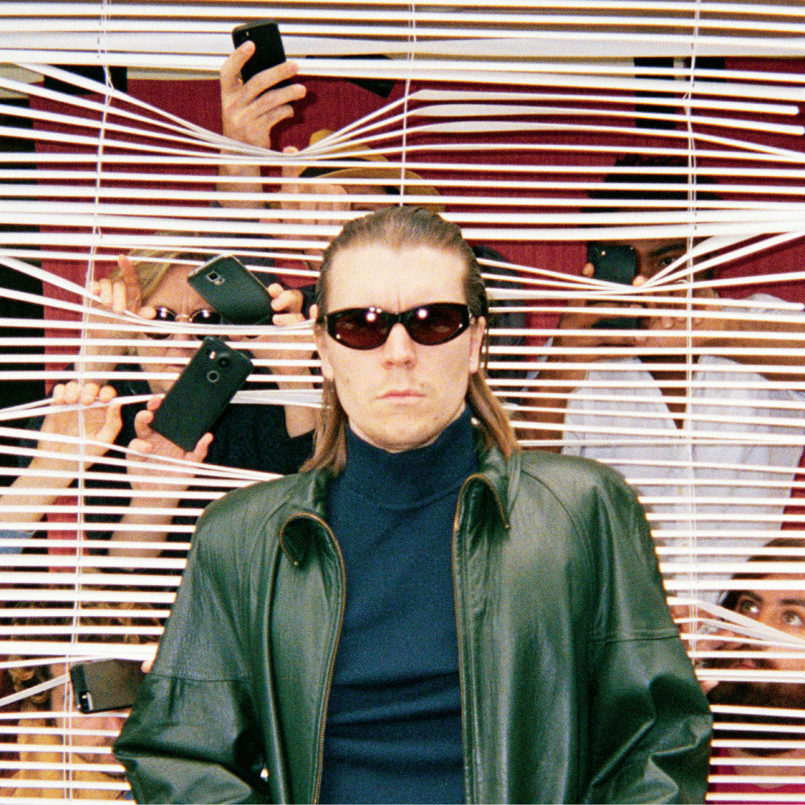 Forced Witness
SECRETLY CANADIAN
9/10
The first character we hear from on Forced Witness, Australian musician Alex Cameron's second album, is a guy who sings, "I think I'm dying / Yeah 'cause I'm frail and I'm tired and I constantly complain about the pain I'm in." He's one of the more charming people we meet on this record. The main persona on Cameron's debut album, last year's excellent Jumping the Shark, was a failed entertainer who Cameron embodied from time to time by wearing aging facial prosthetics. It was a morbidly fascinating work of art and one of the best albums of the year.
But the characters on Forced Witness make the sociopaths from Jumping the Shark look like amateurs. One of the best summations comes in "Stranger's Kiss," when Cameron sings, "I got shat on by an eagle, baby / Now I'm king of the neighborhood." These are the characters you're dealing with on this album: bloated, self-important, shit-covered males. Their repulsive nature is especially stark against the bouncy synths and upbeat percussion (Cameron co-produced the album with Foxygen's Jonathan Rado), as opposed to the relative sparseness of Jumping the Shark. These songs have a beat and you can dance to them. You make note of the lyrics and immediately wish you hadn't, because now you're singing about "Marlon Brando circa 1999" and repeating the word "pussy" ad nauseum.
There's a moment on the album, maybe halfway through, when the listener becomes the titular "forced witness." This is the point of the whole exercise, of course—that you confront this despair head-on—but that doesn't mean the fatigue isn't real. Jumping the Shark was similar, but not as visceral. With that one, you wanted to peek out the window. Here, you'll want to close the blinds and call the police. Luckily, Cameron is on our side. He's fascinated by these characters because they disgust him, and he's turning the stone over in service of exposing the worms underneath and getting rid of them as quickly as possible.
And, lest we forget, the music is fantastic. There's even more horn from Cameron's saxophonist/business partner Roy Molloy, and it's sublime. Angel Olsen duets on the aforementioned "Stranger's Kiss," which is easily one of the best songs of the year. And if the "neon boneyard" in third single "Runnin' Outta Luck" sounds like something from The Killers's universe, that's because Cameron and Molloy co-wrote the song with Brandon Flowers, who also sings on it. It feels wrong to enjoy something as appalling as what's being relayed on Forced Witness, but it's nearly impossible not to when the bad and the ugly are so good.