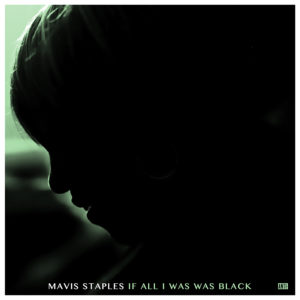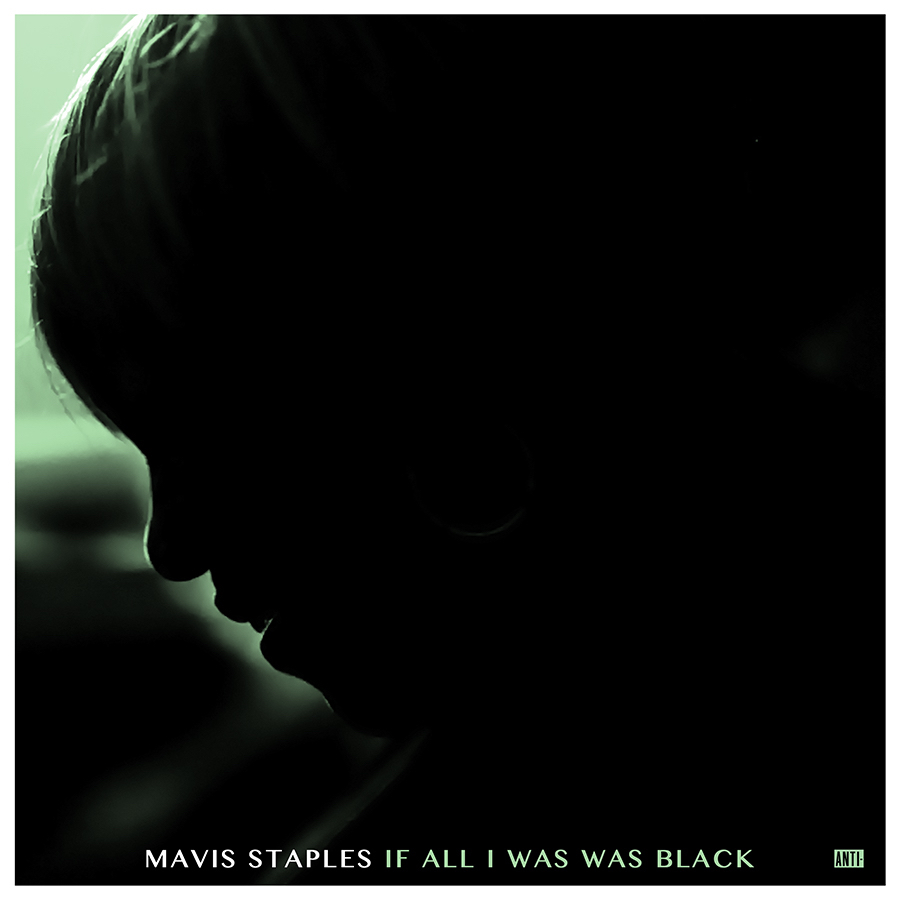 Mavis Staples
If All I Was Was Black
ANTI-
9/10
When Stephen Colbert debuted as host of The Late Show, he chose to open his inaugural episode with an all-star singalong of Sly Stone's "Everyday People." Even if you saw the episode, you probably can't still name all or even a few of the singers involved, but there's a decent chance you remember Mavis Staples, whose incandescent joy was central to the whole performance. And in a roundabout way, that song offers a way into her new album, If All I Was Was Black—its rough-and-tumble humanism, its defiant joy, its hard-fought hopefulness all key to what Staples brings to these new songs.
It's her third collaboration with Wilco's Jeff Tweedy, who wrote and produced all the material here (and duets with her on one song); it's also her first since the election of Donald Trump, which is important—but maybe not in the way that you first might think. This is a political album only in the sense that any labor of love and creativity is innately political in these waning days of the empire, and though it speaks directly to the times, it never rages, sulks, or stews. Staples isn't one to brandish a song like a weapon—not when she's so good at disarmament—and here she aims to melt swords into plowshares through the cosmic force of neighborly love, wild empathy, and intentional optimism. There is a sense of inclusiveness here—a reminder that if the ship sinks, we all drown together—that could only come from someone who was grounded in gospel and raised during the Civil Rights Movement.
The songs are clear and direct, the performances tight and funky—and if those aren't really words you'd use to describe any given Wilco album, let that be a testament to the spirit of collaboration that these two have fostered, pushing each above and beyond what they might do on their own. It's a little more tight-knit than the wonderfully ramshackle You Are Not Alone, a bit livelier than the reflective One True Vine. Yes, it's in the same key of Sly & the Family Stone, heavy on the bottom and resplendent with human voices, though it doesn't only recall their positive, rainbow coalition stuff; at times it's nearly as thick and as gloriously murky as some of the funkier parts of There's a Riot Goin' On.
But then, Staples and Tweedy are stirring up a whole other kind of mob scene on this one: They seek inspiration in Michelle Obama's high-road rhetoric on "We Go High," they empathize with our culture's most vulnerable on "Little Bit," they bear one another's burdens in "Ain't No Doubt About It"—the latter a woozy country song with Tweedy stepping up to the mic. These songs are haunted by ghosts you could call by name, even if Staples and Tweedy don't—young black men gunned down in the streets, immigrants left knocking at our door, anyone who's consulted the signs of the times and trembled. But they're also songs of hope, full of joy and full of fight. And there's room for you to sing along.