Mac Miller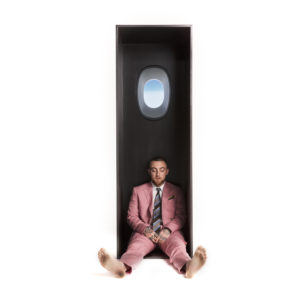 Swimming
WARNER BROS.
7/10
After a DUI arrest and a highly publicized split with Ariana Grande, his girlfriend of nearly two years, things were not exactly looking up for Mac Miller. But rather than deflecting blame, Miller looked inward, focusing on self-reflection and introspection. Featuring contributions from Jon Brion, Blood Orange's Dev Hynes, and Thundercat, Swimming is a mixed bag of emotions featuring everything from pensive boom bap to saccharine electro-funk. Miller has been open about his struggles in the past, and Swimming is rooted in trying to find a way to stay afloat—or as he puts it on opening track "Come Back to Earth," "I was drowning but now I'm swimming."

Miller's first few releases—his breakthrough mixtape K.I.D.S. and debut studio album Blue Slide Park—had the substance of a cup of jungle juice. He seemed all but destined to become the next Asher Roth, an immature stoner whose music existed for background noise at frat parties. Instead, he became a bit of a recluse, quietly dropping a handful of audacious and innovative projects (the weirdo rap eccentricities of Watching Movies with the Sound Off and his drugged-out odyssey Faces) and cementing his place as a serious artist. Swimming is centered around Miller's demons, specifically his battle with addiction and depression. Simultaneously earnest and desolate, Miller pleads during the second half of "Self Care," the album's harrowing lead single: "Somebody save me from myself." Despite his failings, it's hard not to root for the guy.
As on his last album, 2016's The Divine Feminine, Miller does a lot more singing than rapping here. His singing is far from perfect—but his colloquial delivery is intoxicating enough to make up for his limitations. "What's the Use" and "Ladders" are bubbly and infectious earworms, and carried by Miller's charisma they could easily fit on an Anderson .Paak album. On the meditative "Small Worlds," Miller muses over the price of fame atop John Mayer's guitar noodling, making even the lowest of lows sound a bit serene. The road to recovery is an arduous one, and Swimming is instilled with the hope that one day each of us—Miller included—can find peace of mind.