Low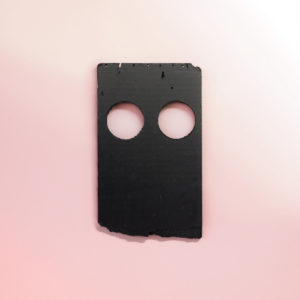 Double Negative
SUB POP
8/10
Robert Plant plucked not one but two Low songs for his excellent 2010 record Band of Joy; positioned alongside excavated gems from the folk and country songbooks, they sounded rustic and ancient in equal measure. What seemed like an unusual choice at the time now feels like invaluable contextualization for the long-running Minnesota slowcore band, whose records have always had a certain folkloric quality to them. And they've never sounded more like the backwoods soothsayers of Plant's imagining than they do on Double Negative, an album marked by primal energy and cryptic songwriting. These new songs sound weathered, as though they've been handed down from one generation to the next in a hidden mountain holler. They also sound contemporary, possessing a thrillingly nervous energy, a visceral sense of unease.
Low has always been a stalwart band, their album-to-album consistency making them easy to underappreciate. Double Negative—recorded in Justin Vernon's studio, produced by BJ Burton—has many familiar elements in place. The trio still sounds both glacial and majestic, hushed and thunderous in equal measure. "Dancing and Blood" opens with a cavernous drum beat that sounds borrowed from some old tribal ritual; "Fly" finds Mimi Parker singing sweet incantations in a conspiratorial voice, surrounded by spectral harmonies.
Yet for a band that's so steady and sure-footed, Low are uniquely gifted at conveying a sense of unraveling. You don't even need to listen to the lyrics to know that Double Negative is a record about how things fall apart: Several songs have their edges frayed by crackle and hiss, as if the tapes you're hearing are being dissolved in acid or consumed by flame. "Quorum" opens the album with what sounds like a bomb being detonated, while "Tempest" is a five-minute symphony of distortion and fuzz, moving from abrasion to quiet then back to abrasion again.
The band sounds as good as ever here, and pleasures abound—whether they're leaning into their mighty roar or savoring their vocal chemistry in passages of hushed murmurs. Low's stoicism keeps the record's impending chaos in check, and creates dramatic tension between their twin impulses of grandeur and destruction. By the time they reach the final song—a hypnotic implosion—it shouldn't come as much of a surprise that it bears the title "Disarray," nor that it's strangely beautiful.