Pixies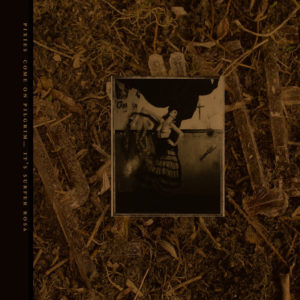 Come On Pilgrim… It's Surfer Rosa
4AD
9/10
What would alternative rock be like without the existence of the Pixies? There is, obviously, no way to tell, but it's pretty clear that things would be very different—that the band's legacy is immense, and their music (yes, even the post-reunion stuff) remains some of the most original and exciting ever committed to tape. Both their debut EP, Come On Pilgrim, and the following year's debut LP, Surfer Rosa—now repackaged together to celebrate the latter's thirtieth anniversary—sound as fresh, inspired, and inventive as they did three decades ago.
Imagine a debut album containing a song as sublimely weird and wonderful as "Where Is My Mind?" Of course, that's just one of many iconic tracks that constitute the Surfer Rosa—this is also the record with "Gigantic," "Bone Machine," "Something Against You," and "Tony's Theme." The interplay between Black Francis and Kim Deal is phenomenal to this day, full of a raw and sloppy energy that transcended genre and offset cacophony against melody to devastating effect, engaging musical and lyrical absurdism as much as visceral, off-kilter poignancy. And even though Come On Pilgrim was really little more than a demo tape, it's one full of gems—not least the twisted majesty of "Caribou," the grungy glitz of "Ed Is Dead," and the near-beautiful melody of "Levitate Me."
Of course, none of that is revelatory information. Both records remain essential. What serves as an extra selling point—beyond the deluxe packaging of the limited-edition vinyl set with a book, naturally—is the inclusion of a previously unreleased radio concert from 1986, the year the Pixies formed. Unsurprisingly, it brims with a wild and unfettered power—just listen to the feral screams on "Caribou" or the delightfully careless delivery of future Trompe le Monde track "Subbacultcha"—showing off the primal vitality that drove this band from the very beginning.