Backstreet Boys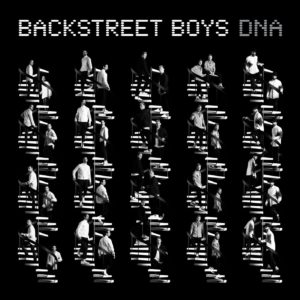 DNA
RCA
6/10
Say what you will about the Backstreet Boys, but they know what it means to age gracefully. Rightly intuiting that they'd only embarrass themselves by carrying the "boy band" ethos into middle age, they long ago shifted into pure adult contemporary, opting for smooth tempos and laid-back harmonies over any naked grabs for pop relevance. It's a strategy that's largely worked to their advantage: Their new DNA is an unassuming and perfectly fine piece of grown-up pop, and it even generated a single—"Don't Go Breaking My Heart," sadly not an Elton John cover—that just happens to be their first Billboard Hot 100 entry in more than a decade.
That's not to say that they're unaware of pop trends; Ryan Tedder and Shawn Mendes are both listed here as co-writers, and a few songs even carry faint traces of EDM, albeit without ever quickening the album's slow, steady pulse. But this is a group that seems comfortable working within their own limitations, and even the songs that incorporate twitchy electronica go down smooth. "Is It Just Me" is built from moody loops that recall The Chainsmokers, yet the focal point of the song is the Boys' earnest crooning. "Passionate," a lightly simmering funk tune, calls to mind an especially-passive version of Maroon 5. "Chances," the song credited to Tedder and Mullins, is slightly anthemic, but not so much that you'd find it jarring if you heard it while, say, getting your teeth cleaned.
These songs are unassuming, and if you're not a member of the adult contemporary demographic, they will probably also sound unexciting. But even the most jaded listeners will appreciate the sweet, cascading harmonies in a song like "Breathe"—suggesting that the Backstreet Boys could keep making comfort-food R&B albums in the Boyz II Men vein for as long as they want. It's a modest pleasure, perhaps, but a real one—and proof enough that the Backstreet Boys are weathering mid-life without any kind of crisis.