The Lego Movie is loud, brash, and packed shamelessly with pop culture references that lean toward people who grew up in the early '90s. As a film about a toy that is now a multi-media brand that is ostensibly targeted to children in a world where children have access to all things, all the time—it succeeds because it is everything at once. Incessantly. Awesomely. Buzzfeed-ily.
But loudness is only one language The Lego Movie uses to cut through the detritus of stimuli to which kids have grown frighteningly accustomed; the other, more powerful language, is that of memory.
For people who no longer have Legos, or any harmless raw materials of the imagination like that, The Lego Movie is a deep excavation of the kind of wonderful nostalgia that, instead of romanticizing kitsch, helps us somehow re-feel a warmer part of our lives. Playing with action figures, pitting Commander Riker against Donatello, having a matchbox motorcycle ramp off my shoe—I can't help but cherish the act of remembering these. In them are family car trips, the carefully arranged play area in our basement, or that one time my brother peed in a squirt gun and shot our babysitter. Not maliciously, but scientifically—to see what happened.
Phil Lord and Christopher Miller have made an art out of seeing what happens, and after proving that a 21 Jump Street mulligan deserved both a sequel and a serious discussion about all art as remix, they've helmed a kids' movie that is literally about the process of making said art. Instead of seeming cynical about the plight of the upcoming generation, they use the familiarity of memory to send a simple message: don't just remember us—be better than us. Keep building.—Dom Sinacola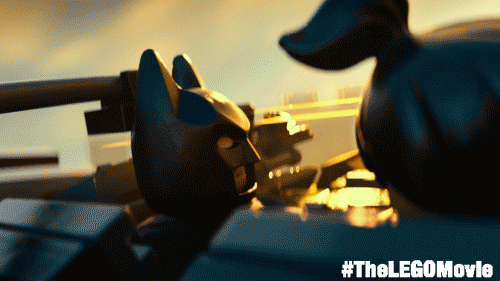 ---