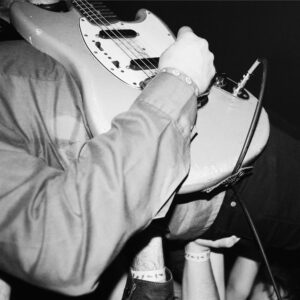 Ty Segall Band
Live in San Francisco
CASTLE FACE
Live Album Score: FREEBIRD
Live albums are the shit—they allow fans to experience their favorite artists in a different setting, including all the fun banter and sublime imperfections that make your favorites seem human. As part of Castle Face's Live in San Francisco series—which includes LPs from OBN IIIs, Fuzz, and White Fence—a performance by LA-based garage rocker Ty Segall was recorded to tape and engineered by label owner (and Thee Oh Sees frontman) John Dwyer along with Eric Bauer, Chris Woodhouse, and Bob Marshall. Listening to the LP is like reliving a moment in time. Even if you weren't there, you can still feel the heat emulating from the walls. A vibration from the Rickshaw Stop stage surges throughout. The album has a nice selection of songs mostly from Ty Segall Band's first release Slaughterhouse, including "Wave Goodbye" and "Death." Others include "Feel" from Manipulator and "Standing at the Station" from Lemons. Simple, raw, beautiful.