That Record Store Day 2020—the thirteenth annual celebration of all things vinyl (and those independent record store operators who sell them)—had its first shopping day on August 29 and was, by many accounts, a safely distanced success is fantastic. Yet that has no bearing on the fact that additional RSD Drops, as they are now known, were already planned for September 26 and October 24 (to say nothing of November 27's Black Friday annual RSD, still happening this year) due to a still-raging pandemic. However, it's delicious to hear that record shoppers—masked and sanitized for your protection and theirs—will come out in droves for immediately rare and instantly valuable vinyl editions.
Here are the fifteen top items to look for during RSD Drop 2, a haul that represents a much deeper dive into the sort of oddities that Record Store Day was initially built upon.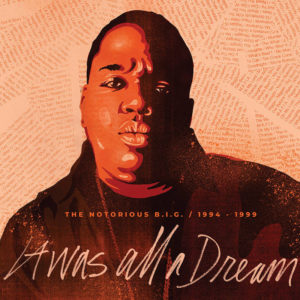 The Notorious B.I.G, It Was All a Dream: 1994-1999 (Rhino/Atlantic)
Hip-hop has long been a rare commodity in the history of RSD, so to have it be celebrated so magnificently (who better to rep rap than Biggie?) and hugely (Ready to Die, Life After Death, and his moody Junior M.A.F.I.A.'s Conspiracy effort are each expanded into two LPs, Born Again into three) is a fascinating study in historical completion and all-out beneficence. I mention the historical value because veteran hip-hop journalist Kathy Iandoli lends the box the air of import and authority usually given over to jazz and rock boxes. Plus, it looks good as each of the nine albums are pressed on clear vinyl, housed in a boxed set with a cool portrait by Grammy-winning artist Masaki Koike.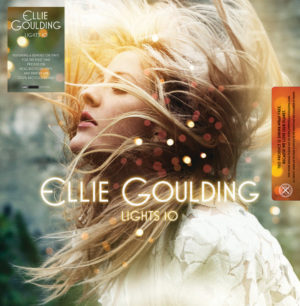 Ellie Goulding, Lights 10 (Interscope)
You can call her Brit-soul's ice queen if you like, but Goulding's electro-laced debut album turned heads and moved units with rousing singles such as "Starry Eyed." Lights also made her immediately respectable to the pop cognoscenti with her blissful cover version of "Your Song" by Elton John. This double-disc vinyl package not only includes the deluxe album tracks, along with six remixes on vinyl for the first time—it's pressed on 180g recycled vinyl and printed on 100 percent recycled board. Hell, you're saving the world by buying this.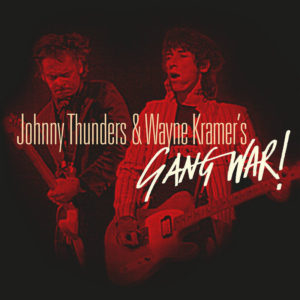 Johnny Thunders & Wayne Kramer, Gang War! (Jungle)
With its dark red and dark yellow vinyl LPs and its blood-colored cover shot of the pre-punk twosome in action, this Gang War! package is ready for hard action before you put the needle to the record. Ragged guitarists and vocalists both, Thunders rips through his catalog of solo tracks and New York Dolls cuts such as "London Boys" and "Endless Party," and Kramer weighs in on his career, alone and with the MC5. Really, though, the hit of the collection is hearing these two cock up the camp and ramp up the volume of "These Boots Are Made for Walking."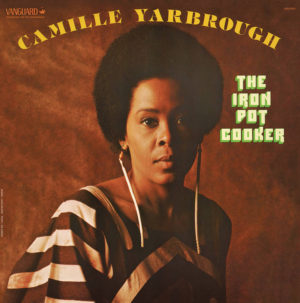 Camille Yarbrough, The Iron Pot Cooker (Craft Recordings)
This sort of oddity is exactly what RSD was made for. Best known for "Take Yo' Praise," a track Fatboy Slim sampled in his 1998 hit "Praise You," Yarbrough was, in fact, not only a beloved Chicago-born R&B singer, but an activist, actress, poet, and civil rights activist whose The Iron Pot Cooker was based on the 1971 stage dramatization of her travelling one-woman, spoken-word show Tales and Tunes of an African American Griot. With that, Iron Pot Cooker was, and is, as dynamic for its political voice and performance art ingenuity as it is its densely packed and emotional brand of soul.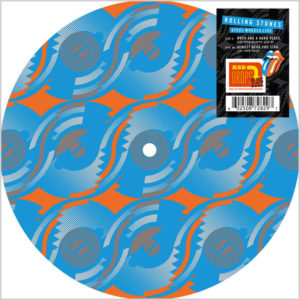 The Rolling Stones, Rock and a Hard Place (Live from Atlantic City) + Almost Hear You Sigh (Live from Tokyo Dome) 10-inch picture disc (Eagle Rock Entertainment)
In their push to make The Stone's previously unreleased 1989 concert film and live album Steel Wheels Live – Atlantic City, New Jersey the go-to item in a tourless economy (and it's worth buying, with its rough running Stones at their best), Eagle Rock drops one of the package's most taut tracks, "Rock and a Hard Place," and adds a lovely moment from that same tour's Japanese dates—all in its vividly picturesque, compact, picture disc glory.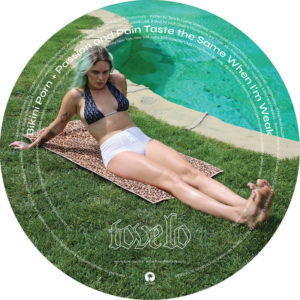 Tove Lo, Bikini Porn 10-inch picture disc (Island)
The sleek, chic Swedish pop singer with a hip-hop bent goes for a barefoot picture disc where she's posed coquettishly on its vinyl while its two tracks, "Bikini Porn" and "Passion and Pain Taste the Same When I'm Weak" provide an aptly lurid soundtrack.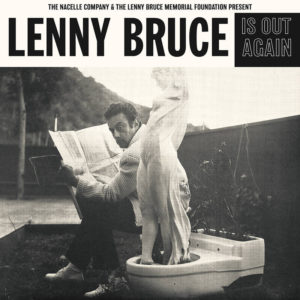 Lenny Bruce, Lenny Bruce Is Out Again (Comedy Dynamics)
First, how often is comedy vinyl ever represented on RSD? Second, if not for Bruce and the castigation he got from local and federal governments for his often censored viewpoints and daring-for-the-time language, no stand-up would exist today. Not the late George Carlin or Richard Pryor, not the currently standing icons such as Dave Chappelle and Chris Rock. This package, pulled together and authorized by Lenny's daughter Kitty Bruce (unlike the majority of past Bruce bootleg material), was only ever sold in limited copies at clubs, directly by Lenny to fans. This is a must for any fans of humor, jazz (he was nothing if not a rhythmic master), and language itself.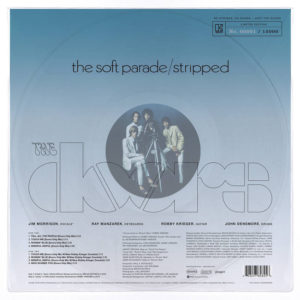 The Doors, Soft Parade Stripped (Rhino/Elektra)
Long criticized for taking the weirdness of Jim Morrison's Lizard King routine and putting it into a Lounge Lizard-y, over-orchestrated domain, the glory of The Doors' finest cabaret-pop and winding blues—peeled back and pared down from the big brass and strings of its original volume—is a blessing and a magic revelation.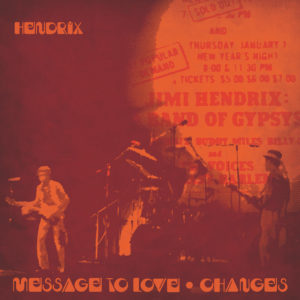 Jimi Hendrix, Message to Love / Changes 7-inch (Capitol)
What could be tastier than the jamming, metallic space-soul of this godlike psychedelic guitarist than to have two of his more mesmeric tracks pressed into orange and red swirled vinyl?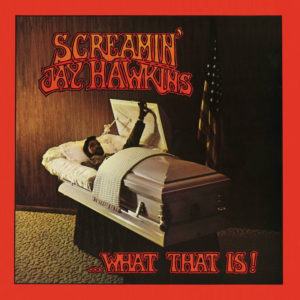 Screamin' Jay Hawkins, …What That Is! + Because Is in Your Mind (Third Man Records)
The mirthful, menacingly loud R&B singer-composer behind the kitschy (but dangerous) 1956  hit "I Put a Spell on You" made endearing albums whose level of comic voodoo doom was equitable to the power of his voice (hey, he wanted to be an opera star and studied for that purpose). While 1969's live (at Club Amigo in North Hollywood) What That Is! recording features Hawkins wailing in front of an intense jazz ensemble (including drummer Earl Palmer) on fluorescent orange vinyl, 1970's Because Is in Your Mind is a different animal altogether. Though still bugged-out and manic, Hawkins pulls out his gentle blues crooner routine atop some genuinely soulful orchestration and still manages to sound dramatically whack. Plus, it's on opaque white/blue mixed colored vinyl.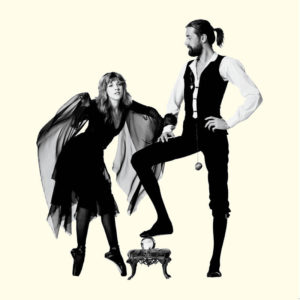 Fleetwood Mac, The Alternate Rumours (Reprise)
The forever-famed gutsy demos of a band frayed at its emotional edges—nearly crushed by romantic turmoil, bad breakups, and weird hookups—only gives this classically sleek LP package the nervous energy and raw grit that I always felt the original lacked. Then again, the original sold a gazillion units, so what the fuck do I know?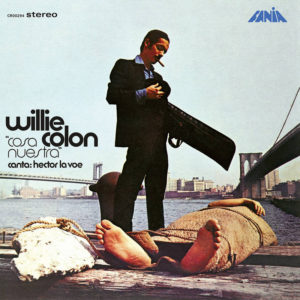 Willie Colón, Cosa Nuestra (Craft Recording)
Craft Recordings' reissue label has been busy as of late, putting out the finest, finessed, and funkiest of Latin and Latin jazz music from the legendary Fania label. And Willie Colón and Héctor Lavoe's  musky, mean classic (of any genre) that is the gold-selling, gangster epic Cosa Nuestra, with hits such as "Juana Peña" and "Te Conozco," are essential listening. Both men, Lavoe the Puerto Rican singer and Colon the Bronx salsa trombonist still active in political and social causes, are as good as it gets when it comes to salsa. Start here, and work your way through their catalogs, together and solo.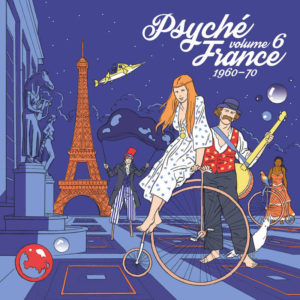 Various artists, Psyché France Vol. 6 (1960-70) (Rhino)
If anyone remembers the good old, bad old days of Rhino Records, its mission was primarily to highlight the obscure delights of weird rock, pop, soul, and psychedelia. This collection of panicked French pop and rock greats from the 1960s and '70s—the center of the Parisian psychedelic scene, featuring Jean-Yves Liévaux, Cheval de Troie, and Serge Koolenn et Joëlle, aptly captures that label's mission statement of yore brilliantly.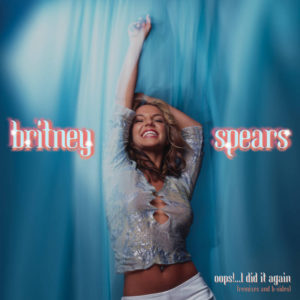 Britney Spears, Oops!…I Did It Again (Remixes and B-Sides) (Legacy)
In celebration of Spears' sophomore album's twentieth anniversary (don't you feel old now), four rare remixes of the hits "Oops!…I Did It Again," "Lucky," "Stronger," and "Don't Let Me Be the Last to Know," plus four rare songs from that album's sessions (including her pensive, distanced take on The Jets' classic ballad "You Got It All)," make this pure pop collection a must-have for RSD 2020.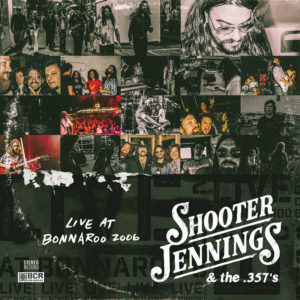 Shooter Jennings & the .357's,  Live at Bonnaroo 2006 (Black Country)
Still better known for his parents (Waylon Jennings and Jessi Colter) and his production accomplishments (Tanya Tucker's recent comeback album, Marilyn Manson), Shooter is a killer country-punk-metal guitarist and gut-shot vocalist with a blisteringly loud band, the .357's, to boot. Taken from the rough stuff of his album Electric Rodeo, Shooter & co. crush hard on those tracks, power through blue voodoo rockers such as "Bad Magick" and "Southern Comfort," and several hit medleys such as "Gone To Carolina" and "Solid Country Gold." Brutal stuff.