That Record Store Day 2020—the thirteenth annual celebration of all things vinyl (and those independent record store operators who sell them)—had its first shopping day on August 29 and was, by many accounts, a safely-distanced success for buyers and sellers is fantastic. Yet that has no bearing on the fact that additional RSD Drops, as they're now known, were already planned for September 26 and October 24 (to say nothing of November 27's Black Friday annual RSD, still happening this year) due to a still-raging pandemic. And if you think the labels' Record Store Day options have run out of steam for RSD Drop 3, you're mistaken, as rare and instantly valuable vinyl editions for October 24 look as tight as they sound. 
Here are the twelve top items to look for tomorrow—yet another haul that represents a much deeper dive into the sort of oddities that Record Store Day was initially built upon.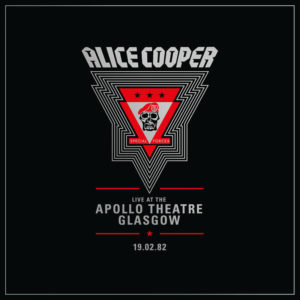 Alice Cooper, Live From the Apollo Theatre Glasgow Feb 19.1982 (Rhino)
It's the week before Halloween, and what would a year's spookiest holiday (perhaps after Easter—be honest, that big bunny can be scary) be without something tasty from the man who invented shock rock, glam rock, schlock rock, and performing live with guillotines, dead babies, heavy mascara, and hangman's nooses? Not only does this previously unreleased two-LP set feature all of Coop's '70s cinematic, melodic metal classics ("Under My Wheels," "Billion Dollar Babies," "School's Out"), Alice's RSD3 drop also hosts his rare trip into '80s-era robo–new wave in "Clones," and celebrates his one-time presidential-run fantasies with "Generation Landslide," making this package perfect for Halloween and election week.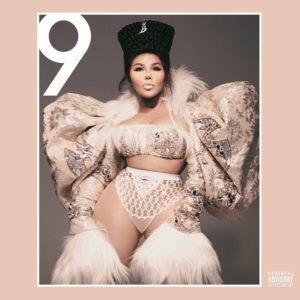 Lil Kim, 9 (eOne)
Hip-hop's first mistress of hard rap and all-around raciness dropped her first new album in fifteen years last October, and altogether too many listeners missed the epic event. RSD3 offers a second shot at thrilling audiences with Kim's lacy flow and features from Rick Ross, Musiq Soulchild, Fabolous, Rich the Kid, and City Girls, all pressed on sky blue vinyl, with her solo track "Bag" one of the best slept on tracks out there.
Various artists, Austin Powers: The Spy Who Shagged Me Soundtrack (Warner)
After Saturday Night Live comedian Mike Myers made a hit film from one of his SNL bits in Wayne's World, the sky was the limit for any number of goofy characters—the goofiest (and most internationally successful) being the 007-inspired, stuck-in-the-swinging-sixties Austin Powers. Anachronistic as Myers' Carnaby Street–clad detective may have been (represented by Elvis Costello and Burt Bacharach's on-screen appearance singing "I'll Never Fall in Love Again"), the rest of this soundtrack certainly was not, as it holds Flaming Lips' "Buggin'," R.E.M.'s "Draggin' the Line," and Madonna's "Beautiful Stranger," her swirling psychedelic hit written expressly for Austin Powers. While Spy Who Shagged Me is available in transparent tan vinyl, Austin Powers in Goldmember, the third film/soundtrack in Myers' series, is up for grabs in gold vinyl.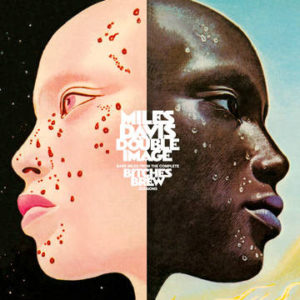 Miles Davis, Double Image: Rare Miles From the Complete Bitches Brew Sessions (Legacy)
The legendary trumpeter and composer turned jazz traditionalism on its head with every incendiary release—but none as much and as defiantly as the epic, fusion-funk-forward 1970 double album Bitches Brew. That jazz all-stars such as saxophonist Wayne Shorter, guitarist John McLaughlin, and the electric piano trio of Joe Zawinul, Chick Corea, and Larry Young would change with Davis, with this fiery rock-jam brand of jazz only makes this RSD3 double album of ten embryonic recordings and demos from the classic-in-the-making all the more provocative. Plus, hearing sketch versions of "Yaphet" and "Take It or Leave It" while watching its red vinyl spin on your table—that's a tactile experience brewed hot.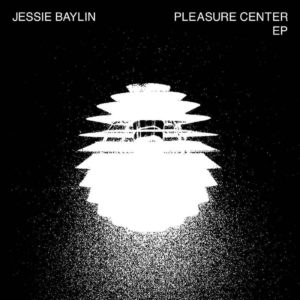 Jessie Baylin/Richard Swift, Pleasure Center EP (New West)
The supreme loveliness of singer/songwriter Jessie Baylin got an odd boost of weird adrenaline when she recorded a handful of original songs and covers in 2011 with her old friend and longtime collaborator, the late artist/musician/producer Richard Swift. The six-song EP, whose proceeds will be donated to Swift's Fug Yep Soundation—benefitting The Recording Academy's MusiCares—was taped on a four-track cassette recorder by Swift at Baylin's Nashville home, and proudly features raw knuckle takes on Baylin's own "White Noise," the twosome paired on a haunting acoustic demo of "Black Blood," and cool covers of tracks from Stevie Nicks ("Storms"), Sonic Youth ("Little Trouble Girl"), Arthur Russell, and Thin Lizzy.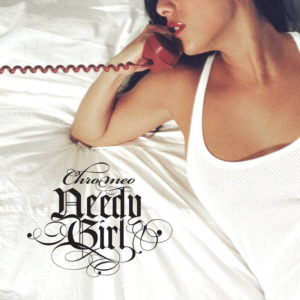 Chromeo, Needy Girl (Last Gang)
Rivals to Daft Punk and Justice in the French-made electro disco lane, the Chromeo team has always been a little dirtier, a little funnier, and a lot nastier than its pals. With that, this 12-inch picture disc of their "Need Girl" single with a particularly wifty robotic remix from Bloc Party proves to be a worthy totem of Franco Chromeo ingenuity.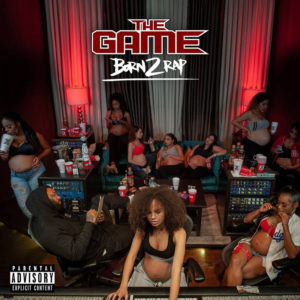 The Game, Born 2 Rap (eOne)
The gruff and salty Compton rapper and producer The Game gets into the RSD playing field with a red, white, and blue triple vinyl set and some of the hardest hitting lyrics of his career. Along with his own ferocious flows and fired-up lyrics, Born 2 Rap welcomes out-of-the-box collabs from Travis Barker, Ed Sheeran, and the late great Nipsey Hussle.
Warren Zevon, Warren Zevon's Greatest Hits According To Judd Apatow (Rhino)
Wtf does the comedy director know about rock's wryest, slyest lyricist and snarkiest singer? Quite a bit, apparently, as he hosts an annual celebration of Zevon's life at the Largo in Los Angeles, and even includes a rarity in this collection: "Something Bad Happened to a Clown" from Taylor Goldsmith and Blake Mills, recorded during the March 2016 Largo show.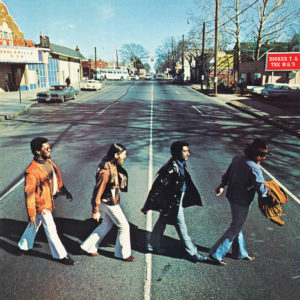 Booker T & the M.G.'s, McLemore Avenue (Craft)
From its mock Abbey Road sleeve and its complete dedication to covering that last Beatles album in full, the groovingest organist of his era and his crack crew of sainted Southern session men tackle the epic "Medley: Golden Slumbers 2. Carry That Weight 3. The End 4. Here Comes the Sun," and fun "Come Together" and "Something," into soulful hymns. Plus, it's all done up in deep all-analog sound—nothing is nastier than Booker T handling "Mean Mr. Mustard" or heavier than their cover of "She's So Heavy."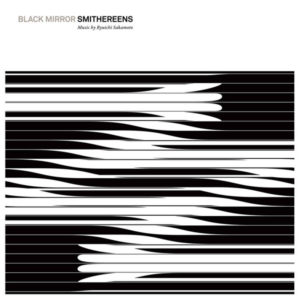 Ryuichi Sakamoto, Black Mirror: Smithereens Original Soundtrack (Masterworks)
The compositional giant of cooly emotional Japanese ambient music and Satie-esque piano combines those two elements with his fervor for sweeping cinematic scores (he won an Oscar for The Last Emperor) while portraying all dramatic aspects of futuristic terror for the lush Black Mirror soundscape.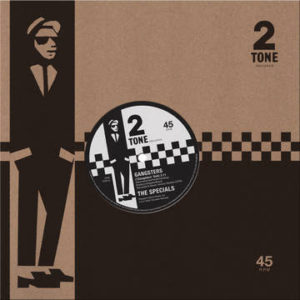 The Specials, Dubs (Chrysalis)
If reggae has been a sad rarity when it comes to Record Store Day Drops, ska—the blue beat soul of the '60s—is even less represented here. Good thing Great Britain's melodic ska punks saved the day, and with something unique a la dub versions of its finest skanking moments, such as "Gangsters" and "Why?"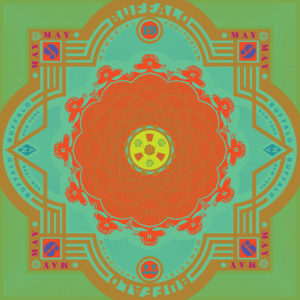 Grateful Dead, Buffalo 5/9/77 (Rhino)
There's always a great glut of lost Dead studio and live material to be found from the band's official affiliation with the archival label that it would be hard to single out just one item. Yet this five- LP set with its custom-etched tenth side not only looks amazing, but highlights some of their best-ever renditions of "Help/Slip/Franklin's" and "Comes a Time," along with richly elegiac takes on "Cassidy" and "Ship of Fools."