For India Ambré Perkins, known by the mononym Ambré, the past six years have swept her into a vortex of collaborations, touring, and work on a musical narrative that became her most personal collection of songs to date, 2019's Pulp. In the midst of the pandemic, the soft-spoken R&B and hip-hop artist revisited her debut with an expanded "director's cut," creating visuals around each story and even recently managing to take a cross-country drive to her hometown of New Orleans.
New Orleans is where music shaped her, transformed her, and still inspires her long after relocating to Los Angeles in 2017. Back home, Ambré had a long overdue visit with friends and family for several days, reconnected with longtime producer Erick Bardales, and devoured some crawfish and gumbo with her "papaw" before returning to LA. "It was so fun," she shares. "We had such a good time, and I ended up staying an extra few days after that, so I got to see a lot of my family that I haven't seen since moving to LA."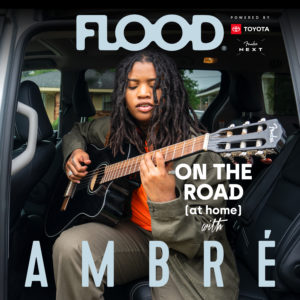 Consistently churning out music since her teens, Ambré linked up with Bardales in 2014, with whom she had an instant creative connection. She released her full-length mixtape debut Wanderlust in 2015 and jumped into her first collaboration that same year with Kehlani for a cover of Drake's "Preach." Still unsigned to a major label at the time of her second release, 2016's 2090s, Ambré forged into dozens of collaborations.
Co-writing "U" and "Changes" on H.E.R.'s two-part self-titled debut in 2016 and 2017 earned Ambré three Grammy nominations and one win for Best R&B Album. Feeding off the momentum, she also appeared with TOKiMONSTA on "No Way" in 2017 and Glitch Mob's "How Do I Get to Invincible," Keys N Krates' "Glitter," and Ryan Hemsworth's "The Butterfly Effect" in 2018, all before finally getting signed to Roc Nation in 2019. By the end of that year, Ambré was ready to unleash Pulp, her debut EP under the label.
Now 24, Ambré is just getting started uncovering more of the stories she shared on Pulp, having released an extended version of the debut—Pulp (Director's Cut)—over the summer. Featuring G-Eazy, BJ the Chicago Kid, Sons of Sonix, and Jean Deaux, the fifteen-track Director's Cut is a cinematic re-interpretation of the original. Keeping Nina Simone's Live on Montreaux oratory  in the opening of her story of a little girl graduating to a higher class, Ambré feverishly pierces through "ENTERLUDE": "I used to feel nothing / Now I feel everything." 
Maneuvering through the original Pulp storyline, including breakout singles "band practice" and "fubu," Director's Cut closes on five additional tracks, including four songs that Ambré originally cut from the initial release—"gucci slides" featuring Smino, "risk it all," "american beauty," and "plenty"—in addition to the bonus track "slip," featuring rapper and producer BEAM. 
"It's the feeling of being young and curious about the world and not really knowing what you want to do with your life, but you're ready to just try different things."
Filled with coming-of-age revelations and other familial tales, as well as stories of recovery, Pulp was a trip that a slightly older, wiser Ambré needed to take, while Director's Cut is the continuation of that journey. It's a collection of musical scenes the artist had plotted out from the beginning, as she initially created multiple versions of Pulp prior to its release. "I had it ready when I was making Pulp," she shares. "I probably made three different versions with different orders and different skits and stuff like that. Initially, I had two other songs, 'risk it all' and 'american beauty,' but had to cut those when we wanted to make it shorter. When it came time to do Director's Cut, I put those back in, then added 'slip' and 'gucci slides.'"
Sonically, Director's Cut fully threads through the stories of Pulp, says Ambré, in all the different transitions, drums, and cadences. "I think that's really what links everything together," she says. "They're all in the same world, as far as being trippy and otherworldly. I wanted to create a world that feels like I was experimenting and trying things, because that's the whole concept of the project. It's the feeling of being young and curious about the world and not really knowing what you want to do with your life, but you're ready to just try different things."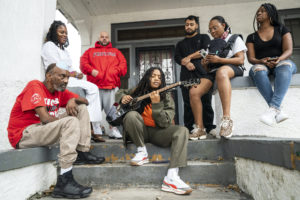 In her Pulp narrative, Ambré says some tracks were more difficult to write and record than others because they cut deeper. When she completed "lost," a song she cites as the most difficult one to write, she broke down and cried. "I had to really be honest with myself around certain things," she says of the track and its cutting lyrics: "Nobody can see my shame / Nobody should live this way… Back and forth, between ups and downs / Skinning my teeth, to make up for the loss / But you already knew that it was written." 
On "american beauty," nothing is as it appears—or sounds—on the outside. "On the surface, it feels like a love song, but it's actually a song about addiction and me trying to understand people in my family who were addicted to drugs," says Ambré. "It was me trying to put myself in their shoes instead of blaming them for falling into that, and just trying to understand it. What I like is that it sounds like a love song, so it's not too dark. That's one of the harder ones, but I love that song. It's my favorite."
In releasing Director's Cut, Ambré also wanted to add another dimension to Pulp. Melding her obsession with film to the music, she's been crafting her own visual soundtrack to Pulp with videos for most of the tracks, from her white tulle dress blowing in the wind during a nighttime motorcycle ride in "fubu" to her wandering around an indecisive love affair on "slip"—filmed during quarantine in Los Angeles—to her "gucci slides" crimson-tinged mini movie. "The videos are important because it's a different element to Pulp," says Ambré. "I'm definitely going to do a few more videos, and I'm hoping to make a movie for my next project."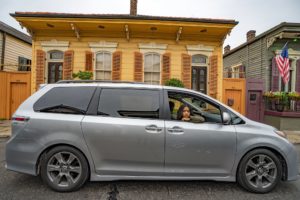 From the audio and visuals and every bit in between, everything feels palpable working with producer Bardales, who Ambré says is her true creative force. "He knows me so well as a person and if I'm not truly being myself or not really all the way there. He pushes me in a different way than a lot of other people because he's known me since I was seventeen. Also, we just have a chemistry musically. We like the same music. We share music with each other, so I think when we create our own music, that makes everything click."
Compared with her teen years full of wanderlust—as her 2015 mixtape attests—when she approached music as fun, emulating her favorite artists, Pulp sees her diving deeper into her soul, pulling out some of the good, the bad, and the ugly. "I think now I'm coming from more of a place of trying to really find myself and my own sound musically, and just being as honest and as open as possible while experimenting and trying to do things that I haven't done before," says Ambré. "Obviously in my personal life so much has happened. I feel like I have a bit more experience to pull from and write about now." 
"I hope it inspires them to make something of their own, whether it be music, art, starting a business, or whatever it is. I just hope it inspires people during this time, because we have the time to think now, and we have the time to push out other people's thoughts."
Now, Ambré is still working on new material daily as if the world had never shut down. Aside from making her own music, she also reconnected with Kehlani for the collaborative "Water" off the singer's sophomore release It Was Good Until It Wasn't and recently co-wrote Chloe x Halle's Ungodly Hour single "Forgive Me." "I'm in the studio constantly just writing songs," she says. "I don't know what the next project is yet, but I'm definitely recording and trying to make the best music possible." Outside of not being on tour, she says the current pandemic hasn't impacted her too much since she was already more of an introvert. "I don't feel like my life has changed that much besides concerts and events. Other than that, everything is pretty regular. I was kind of a hermit anyway, so I kinda like this."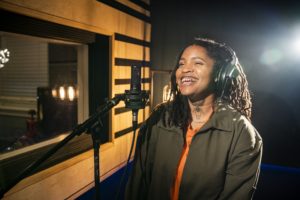 Pulp is also still pulsing loudly for Ambré—particularly in the current social and political climate—since she believes people are listening more intensively to music. "I put a lot of thought and intent into the project, so hopefully there's something that people can dive into and pay attention to," she says. "Usually on the first listen, people just hear the melodies and the vibes, but hopefully at some point they pay attention to the lyrics and really listen to what I'm saying and try to understand me and where I'm coming from and relate to it in some way."
Ambré adds, "I hope it inspires them to make something of their own, whether it be music, art, starting a business, or whatever it is. I just hope it inspires people during this time, because we have the time to think now, and we have the time to push out other people's thoughts." FL