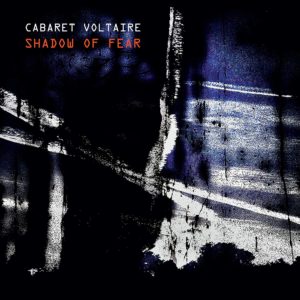 Cabaret Voltaire
Shadow of Fear
MUTE
7/10
Every time you look back at punk rock's legendary Class of '76, you find that it's littered with musicians who were already veterans of underground DIY music by that point: The Clash's Joe Strummer, Suicide's Alan Vega, and the late, great Genesis P. Orridge are but three of those luminaries. The more experimental the sounds (Vega and Orridge, as an example), the more likely those of punk's leading lights had been at the game before the spiky youth.
Richard H. Kirk and Sheffield's Cabaret Voltaire is part of that test pattern electronica lot. Formed in 1973 with Stephen Mallinder and Chris Watson, and named after the Zürich night spot that housed the early members of the Dada movement, Cabaret Voltaire trafficked as much in gray performance art as they did spookily ugly pre-industrial metal machine music, found sound, musique concrète, and tape machine tones. DIY to the max, but going nowhere, CV kept most punks at bay with their alarming, abrasive sound (I mean, punk at least used the familiar terrain of guitars-drums-bass and chords) until they became the darlings of the Rough Trade/Factory/Mute label set and danz-muzik aficionados who wanted to think as much as they wanted to groove. 
They broke up in 1994, but, as of 2014, the project's been resuscitated as just mopey old Kirk by his lonesome making still-intrusive, small-sounding electronic noise, yet endearingly, and with nagging catchiness in their subtle hooks—all through what sounds like a badly recorded micro-house 12-inch played into a paper towel roll with a tin can banging high up in the mix. And that's a compliment, because it takes real commitment to make the hidden speech (a CV specialty), undulating toy drum machine pulse, and melted house clang of "The Power (Of Their Knowledge)" a worthy vessel.
I don't know how much—if any—of Shadow is computer programmed. Back in the day, however, Kirk & Co. just used cheap, beat-up synths and old drum machines—a dark, moist beyond-vintage brand of electro that CV has hardly updated on the dub reggae-inspired "Microscopic Flesh Fragment," the acidic housed "Universal Energy," and the bent and crotchety techno "Papa Nine Zero Delta United." Nice to hear that some things never change.