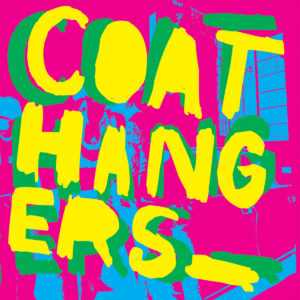 The Coathangers
The Coathangers (Deluxe Edition)
SUICIDE SQUEEZE
7/10
There's little that captures the spirit of punk better than starting a band without knowing how to play your instruments. That's exactly what Atlanta four-piece The Coathangers did back in 2006 in order to play a friend's house party. As it turned out, the four friends had a knack for writing snappy but sloppy noise-punk anthems, and soon found themselves recording this self-titled debut all in one night at a local studio. It was then mixed the next day. The result was a record that established the band—who became a three-piece in 2013—as feisty firecrackers capable of turning the most catchy tunes into cacophonous explosions of juddering noise (and vice-versa).
Thirteen years after its release, The Coathangers have evolved into a very different band—not least one who are incredibly proficient at their instruments—but the roots and the ethos of who they are now are very much present in this remastered reissue of that debut. That's to say this record is the sound of four women who don't give a damn for convention or perception—jittery, spiky songs recorded just for the hell of it and which are imbued with a tense scrappy energy. Just listen to the straightforward urgency of "Tonya Harding"—as much an homage, of sorts, to the notorious ice-skater as it is to the early output of Sleater-Kinney—or the insistent guitar lines of "Wreckless Boy" as it battles with the yelps of multiple vocalists. Elsewhere, there's the delightfully retro Hammond organ that punctuates the unforgivingly aggressive "Shut the Fuck Up" and the blistering outrage of "Don't Touch My Shit!"—all of which could be expected from a band named after a self-induced method of abortion.   
But there's tenderness here, too, namely on "Parking Lot," a song whose tune bears a passing—albeit more raucous—resemblance to Camper Van Beethoven's "Take the Skinheads Bowling," and the tune (if not the lyrics) of "Buckhead Betty" and "Bloody Shirt," the musicality of which foreshadows the kind of band The Coathangers would eventually evolve into. Similarly, "The Missing Letter" manages to be simultaneously complex and simple, revealing perhaps better than any other song here the kind of depth at the heart of these songs. That might be slightly undone by "Nestle in My Boobies"—a song as silly and puerile as its title suggests—but the effervescent energy and joy of this album is still a force to be reckoned with all these years later.