As you're perusing the internet looking for holiday gifts, consider clicking over to the many music-related organizations that are directly assisting those in the music industry hardest hit by the pandemic, or music merchandise also aimed at doing good. There are numerous gift options available from these organizations, from books to apparel to photo prints, with proceeds going directly to these important causes.
With the pandemic still raging—vaccine notwithstanding—and no formal start date for touring and festivals to resume or venues to re-open their doors for more than just filming a digital event, artists and everyone who works in those spaces needs all the help they can get.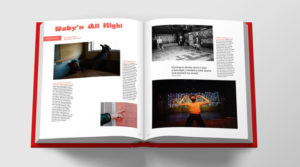 Bring Music Home Book
Bring Music Home is a collective of talented photographers, designers, and producers who have come together to document this unusual time in music's history. The project turns the focus on the venues, their staff, and artists. Unique to each city, their essence is captured in an artistic and visceral way. These come together in a limited-edition coffee table book. 400 pages of photography, art, and interviews with musicians during COVID-19, all proceeds from the book directly benefit NIVA (National Independent Venue Association). $75 from Bring Music Home
Bring Music Home Posters by City
Also from Bring Music Home is a poster series in collaboration with noted poster artists such as Young & Sick, Justin Prince, Josh Shearon, Pilar Zeta, and Jose Berrio. These city-specific posters each represent the spirit of music in that city. The limited-edition screen-printed posters are striking, each of them brimming with character and color. All proceeds from the poster sales go to NIVA's Emergency Relief Fund and local charities in these cities. $30-$40 from Bring Music Home
Stagehand COVID-19 Crew Relief Fund Prints for Music
The benevolent fund for live production Stagehand is working overtime to take care of its titular members. Besides benefitting from #ILoveLive, Stagehand has a number of other fundraisers on the go. Prints for Music are iconic images taken by recognized music photographers available for a limited time, until December 21. Organized by established music and commercial photographer Ed Robinson, proceeds go directly to Stagehand's COVID-19 Crew Relief Fund. Additionally, the fund can be supported by donating to a virtual tip jar via their JustGiving page or their National Funding Scheme page. You can also purchase the dedicated song "Super Smashing Great" from Rhino's Revenge, or The Roadie Cookbook put together by Nile Rodgers and Elbow's touring crew.  £95 ($127) for photo prints at Prints for Music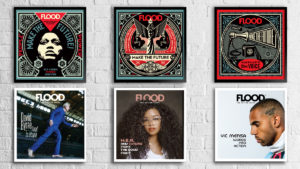 FLOOD Magazine #11: The Action Issue
Print editions of the latest issue of FLOOD Magazine feature exclusive cover designs from renowned artist Shepard Fairey, along with three different cover iterations with H.E.R., Vic Mensa, and David Byrne. The 160-page edition is a book in itself with stories on how the power of music and art creates positive change. Purchase individually or bundle all three collectors' editions together for a discounted rate. All proceeds benefit NIVA to help #SaveOurStages. $10-$25 from FLOOD.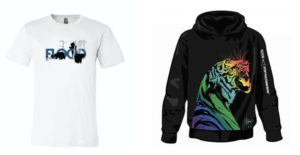 FLOOD Collabs for Good
We're honored to have recently launched  a limited edition series of original FLOOD merch designs with LA artists Seonna Hong and Kii Arens, as well as local print shop Family Industries, each supporting causes chosen by the artists. Find hoodies and T-shirts designed by Arens supporting Stop Poaching Now, face masks and T-shirts by Hong benefiting Fair Fight, and our Dodgers-inspired FLOOD T-shirt supporting NIVA. Visit our shop for these items and look out for more FLOOD Collabs for Good coming soon. $20-$70 from FLOOD Shop.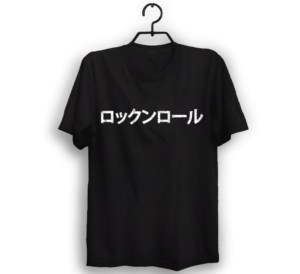 The Rock and Roll Project T-Shirts
The Rock and Roll Project was formed post-pandemic both as a way to get to know some of the people working behind the scenes in the music industry and to raise funds for music-related charities. The brainchild of music photographer Dana Distortion, along with tour manager Nora Shazlin, some of the individuals "who bring music to life" are introduced to the public through short stories from behind the scenes. These include photographers, artist managers, public relations professionals, booking agents, stage hands, and many more. The Rock and Roll Project is also raising funds for MusiCares with its T-shirt collection. Featuring the words "rock and roll" in a variety of languages, this funky T-shirt is both cool and cute and 100 percent of the profits from its sales will be going to MusiCares. $35 from The Rock and Roll Project
Sweet Relief Merchandise
Sweet Relief has been working on musicians' behalf since the early '90s, ensuring musicians and music industry workers are looked after. Sweet Relief's merchandise shop is brimming with goodies from trendy hats and jackets to totes and bags and specific departments related to artist-donated designs, men's and women's apparel, and even apparel for babies. $12-$50 from Sweet Relief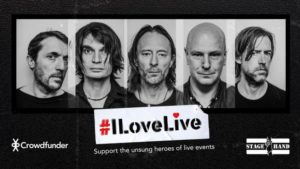 #ILoveLive Musician-Donated Personal Swag
The most eye-catching of fundraisers in terms of merch, #ILoveLive supports musicians' touring crews and techs—some of the hardest hit individuals during the pandemic. A wide array of musicians including Radiohead, Johnny Marr, The Chemical Brothers, Nick Cave, Florence + the Machine, and The xx have donated awesome items such as expensive signed instruments and gear, personal items, VIP concert tickets for life, and private performances, among others. You are given one entry for every £5 ($6.70) donated to each giveaway, with no limit to number of entries. Each giveaway has its own donation funnel and you can enter to win as many of them as you like. This is one fundraiser where everyone is a winner. Organized through Crowdfunder, the fundraiser ends on December 17 at 6 p.m. UK time (10 a.m. PST).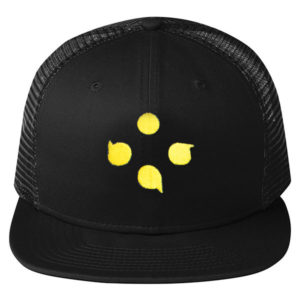 The Roadie Clinic Merchandise
Another venture that has started post-pandemic, the Roadie Clinic is focused on the artists' crew both on the road and off. What many people don't realize is that coming home after touring is just as difficult as being on the road, and both sides of a roadie's life need support. On the road the Roadie Clinic operates as the crew's human resources department, making sure their working conditions are appropriate and they are in a healthy environment. Off the road, the Roadie Clinic provides a safe space for roadies to re-enter their home atmosphere, which is beneficial for both the roadie and their families. While the former part doesn't exist at the moment, the latter part is truly suffering, and the Roadie Clinic can use all the donations it can get as it continues its hands-on work. You can choose your tax-deductible donation amount right on their site and pick up some The Roadie Clinic merch—as seen on The Tonight Show Starring Jimmy Fallon, while you're at it. $30-$35 from the Road Clinic.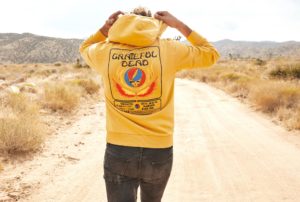 Backline Holiday Gift Guide
Also focused on mental health, Backline's free services are for all music industry professionals and their families. Connecting these individuals with mental health professionals, the goal is to create a mental health plan tailored to their specific needs, financial capabilities with reliable referrals to mental health experts and organizations. Backline also provides support groups and additional resources in the form of videos and podcasts, all with mental and physical health at the forefront. You can donate starting at $10 one-time or recurring. You can also peruse Backline's holiday gift guide that includes items from some of their favorite brands that are donating a portion of their proceeds to Backline, including merch from the Grateful Dead, gift boxes, jewelry, books, magazine subscriptions, coffee, and candles. From $12 at Backline.
Crew Nation Merchandise
The events behemoth Live Nation has put together Crew Nation to help touring and venue crews, without whom live shows would not be possible. Live Nation has earmarked $10 million for Crew Nation. $5 million of this has already been contributed to the fund. The remaining $5 million is in reserve to match donations. Donations can be made directly starting at $25, $100, or $500 (or more) tiers. Alternatively, you can buy Crew Nation merchandise in the form of hoodies, shirts, caps, masks, water bottles, and more. The collaborations between YETI and various musicians and venues have all sold out, but there are many artist-branded items remaining, including some from Billie Eilish, Kiss, Kesha, and Metallica. $16-65 from Crew Nation Store.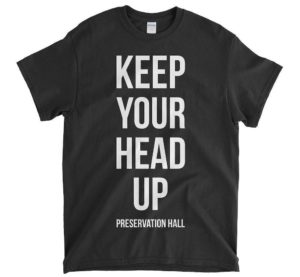 Preservation Hall Foundation Store
The Preservation Hall Foundation has a streamlined mission: "Protect, preserve, and perpetuate the musical and cultural traditional of New Orleans." As one of the premiere music cities in North America with a wealth of exceptional musicians performing nightly at the countless venues that showcase live music, New Orleans and its players have been hit particularly hard during the pandemic. They offer an extensive merch collection—including the "Keep Your Head Up" T-shirt, inspired by Preservation Hall Jazz Band's's FLOOD Original Tracks collab with rapper Pell. With selections for both men and women, as well as accessories, the web store's proceeds go to support and provide financial assistance to the Preservation Hall Musical Collective's members. $11-$40 from Preservation Hall Foundation Store.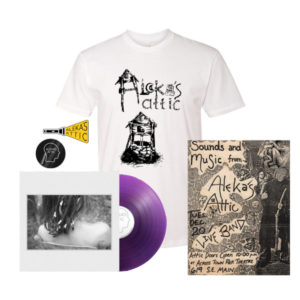 Aleka's Attic Merchandise
LaunchLeft is selling a variety of unique merch items for Aleka's Attic, River Phoenix's band in the '90s with his sister (and LaunchLeft founder) Rain Phoenix. Find Aleka's Attic vintage posters, T-shirts, pins, buttons, totes, and limited edition colored vinyl. Profits from Alexa's Attic merch benefit animal rights, racial justice, and environmental organizations. $15-75 at LaunchLeft.
Donations In Lieu of Gifts
If you'd like to donate in lieu of a gift, here are some very worthy, music-related organizations who will put your donation directly to use to assist music industry folks in need.
The National Independent Venue Association was launched this year when music venues were forced to close due to the pandemic. These venues are not only the breeding grounds for new music, but they bring a lot of money to the neighborhoods in which they're located. Many of the globally recognized venues across North America are independently owned and operated and cannot sustain themselves and their staff for an indeterminate amount of time until they can resume business as usual. NIVA has a number of ways for music lovers to donate. It has set up an Emergency Relief Fund for straight donations, one time or monthly with an option to dedicate as a gift. It also has a merchandise shop with custom apparel from its many venue partners. Your purchases go directly to the venue. Click "Take Action" from NIVA's main menu to purchase or donate.
The longstanding non-profit MusiCares has been providing financial, medical, and personal aid to musicians for years. The organization has been in overdrive since the pandemic, providing more assistance than ever, in numerous ways, to qualifying musicians. Even with the power of The Recording Academy behind it, MusiCares can always use a boost in its funds. Starting at $50, donations can be made on a one-time or monthly basis and can be marked "in honor of," as well as being considered a charitable tax deduction.
Working to provide financial assistance to musicians and their families for over 100 years, Musicians Foundation knows all about crisis mode. The non-profit usually attains its funds through concerts and events, and is now solely relying on its other two income sources: bequests and donations. You can donate $200 or $400 which goes directly to eligible musicians.
Spotify is doing its part to assist those in the music industry with its Spotify COVID-19 Music Relief project. The streaming giant has highlighted an international group of organizations to which it has donated directly, as well as matched donations made through its designated page to the tune of $10 million. Spotify's commitment has been met, but donations can still be made directly to the featured organizations. Some of these include the U.K.'s Help Musicians and PRS Foundation, Music Mexico COVID-19, Canada's Unison Benevolent Fund, Australia's Support Act, The Arab Fund for Arts and Culture, and many more reputable organizations across the globe.
This politically active organization is galvanizing grassroots campaigns to push the United States Senate to "allocate proportionate relief to the arts and culture sector." You can leave the politics to the professionals at Be An Arts Hero as they already have all the paperwork in place for you to put your name on—much like NIVA. You can support the multiple arts causes with the handiest acronyms including the RESTART Act, the SOS Act, the CALMER Act, the DAWN Act, the ENCORES Act, the HITS Act and the PLACE Act, all of which are explained on Be An Arts Hero's site in layman's terms as well as linked to the actual bill. You can also donate directly on their site to help reach their $1 million goal which, at the moment, they are nowhere close to. One  donation goes toward the many different worthy arts relief plans they are working toward.
A double entendre if there ever was one, Tour Support is a division of Light.Hope.Life, the suicide prevention non-profit. Tour Support is in place to provide mental health services to touring professionals including artists, crew, vendors, and any other music industry people who fall under that umbrella. No one involved in music has not had a jarring mental health upheaval since the pandemic and Tour Support is here for assistance in adjusting, reconfiguring, and moving forward, all the while providing mental health services. You can donate directly to their cause on their site.
Touring Professionals Relief Kitchen
Touring Professionals Relief Kitchen is one of LEE Initiative's many food-based programs, this one in conjunction with the Touring Professionals Alliance. LEE Initiative recognizes the blow touring professionals have taken and with the Relief Kitchen is providing "quality, chef-driven dinner" for them and their families. This is a double-hit program that benefits both restaurants and touring professionals until they both get back on their feet. While the TPA does not have a direct donation in place, by donating to its partnership with LEE Initiative, they can activate more deliveries in the key cities in which they are currently operating in: Los Angeles, New York, Nashville, and Chicago.