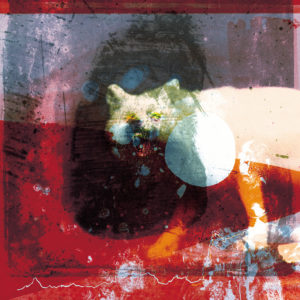 Mogwai
As the Love Continues
ROCK ACTION
6/10
Trust Mogwai to deliver some of the best song names that 2021 is likely to see. The Scottish experimental post-rockers' tenth full-length (not including the plethora of soundtracks and scores they've also released), As the Love Continues contains a number of eminently pithy track titles that serve as Nietzsche-esque aphorisms—had the German philosopher been more obsessed with the absurd than the profound. There's "To the Bin My Friend, Tonight We Vacate Earth," "Fuck Off Money," "Ceiling Granny," "Supposedly, We Were Nightmares," and the teenage rebellion of closer "It's What I Want to Do, Mum."
Great titles, however, don't necessarily make for great songs, and while the amusement value of the track list is high, the music lags behind at times. Whereas before—on many, if not most, occasions—Mogwai have mastered the art of the menacing, slow-build crescendo, there are numerous moments here that feel as if they're meandering without purpose or direction. "Here, Here We, Here We Go Forever" is a retro-futuristic romp in space that never really gets into orbit, while "Nightmares" drifts in a state of jaunty bliss but feels empty, devoid of emotion. "Driver the Nail" finds itself stuck in a Brain Jonestown Massacre–like overdose of tired, uninspired riffs, and "Fuck Off Money" isn't the indictment of late-stage capitalism it suggests, but spends half of its near six minutes sounding like a forgotten Daft Punk cut before finally escalating into the kind of sonic frenzy that usually comes second nature to Mogwai.
Intriguingly, it's "Ritchie Sacramento," the song that sounds least like Mogwai's usual tried-and-trusted formula that fares best here. It's a beautiful, fuzzy, warm but dark indie-pop gem whose feedback and poignant vocals overflow with depth and emotion and sounds much more like The Twilight Sad than Mogwai. Had the whole album been like this, it could have been one of the year's very best, but then it also wouldn't have really been or sounded like a Mogwai record.
Make no mistake, As the Love Continues isn't a bad album. It's just not good by the band's usually impeccable standards. And although the final—and other standout—track does undulate with a haunted grace and passionate majesty that's diametrically opposed to its humorously stroppy title, it's too little and too late to make the difference.