A little over one year since Kingston, Jamaica born-and-bred vocalist Ewart Beckford passed away at age 78, the desire to show the world the wonders of the reggae artist known as U-Roy is in full bloom. "Without him there would be no dancehall, no hip-hop, no rap, no Afrobeat," wrote one of U-Roy's most favored collaborators, Mad Professor, on Facebook after the singer and producer's death in 2020. Along with being "The Originator," one of melodic reggae's first and most conversational toasters ("rappers," to those of us stateside), U-Roy was beloved for his traveling sound system DJ in the 1960s and '70s, alongside the legendary likes of King Tubby and Coxsone Dodd. To these spare, hypnotic melodies—be it dancehall or dub tracks—U-Roy lent his mellifluous conversational chatter (think of it as part of hip-hop's flow) with an intuitive feel for rhythm in a live sound system setting.
"The King of the Toasters," as he was also known, sang on early dancehall producer Duke Reid's "Wear You to the Ball" and "Rule the Nation;" on albums by Lee "Scratch" Perry, Peter Tosh, and Toots and Maytals; and released effervescent, now-classic albums of his own such as 1970's Version Galore, 1975's Dread in a Babylon, and 1976's Natty Rebel. For an encore, this month, a newly recorded and posthumously released album called Solid Gold has arrived via Trojan Jamaica/BMG, with old collaborators Sly Dunbar and Robbie Shakespeare (the rhythm kings known as Sly & Robbie), Big Youth, and The Clash's Mick Jones, as well as new friends such as Santigold, Tarrus Riley, and Rygin King.
"U-Roy was the master then, and he was still the master until the day he died," says legendary reggae drummer Sly Dunbar from his home in Jamaica. Dunbar should know master musicians, what with having played with everyone from Black Uhuru, Buju Banton, Grace Jones, Bob Marley, and The Rolling Stones. As far as U-Roy goes, Dunbar and his partner in rhythm, bassist Robbie Shakespeare, had worked with U-Roy as far back as the vocalist-toaster's classic album Natty Rebel.
Dunbar says that he had forever thought of U-Roy as an "innovator" with the "sweetest voice" ever since he first caught U-Roy's sound system act with John Holt, and felt both a presence and a sense of prescience from the vocalist. "U-Roy was always there at the start. He knew what was going on. The words he spoke and sang were important."
And when it came time to work with U-Roy on his newest Solid Gold album, Dunbar was excited to play on a cover of "Stop That Train," a remake of an early dancehall classic updated ever-so-slightly for the present day. "Whenever U-Roy called, I'd answer, and would be there for him," says Dunbar, quietly. "I am going to miss that. Mostly I am going to miss him."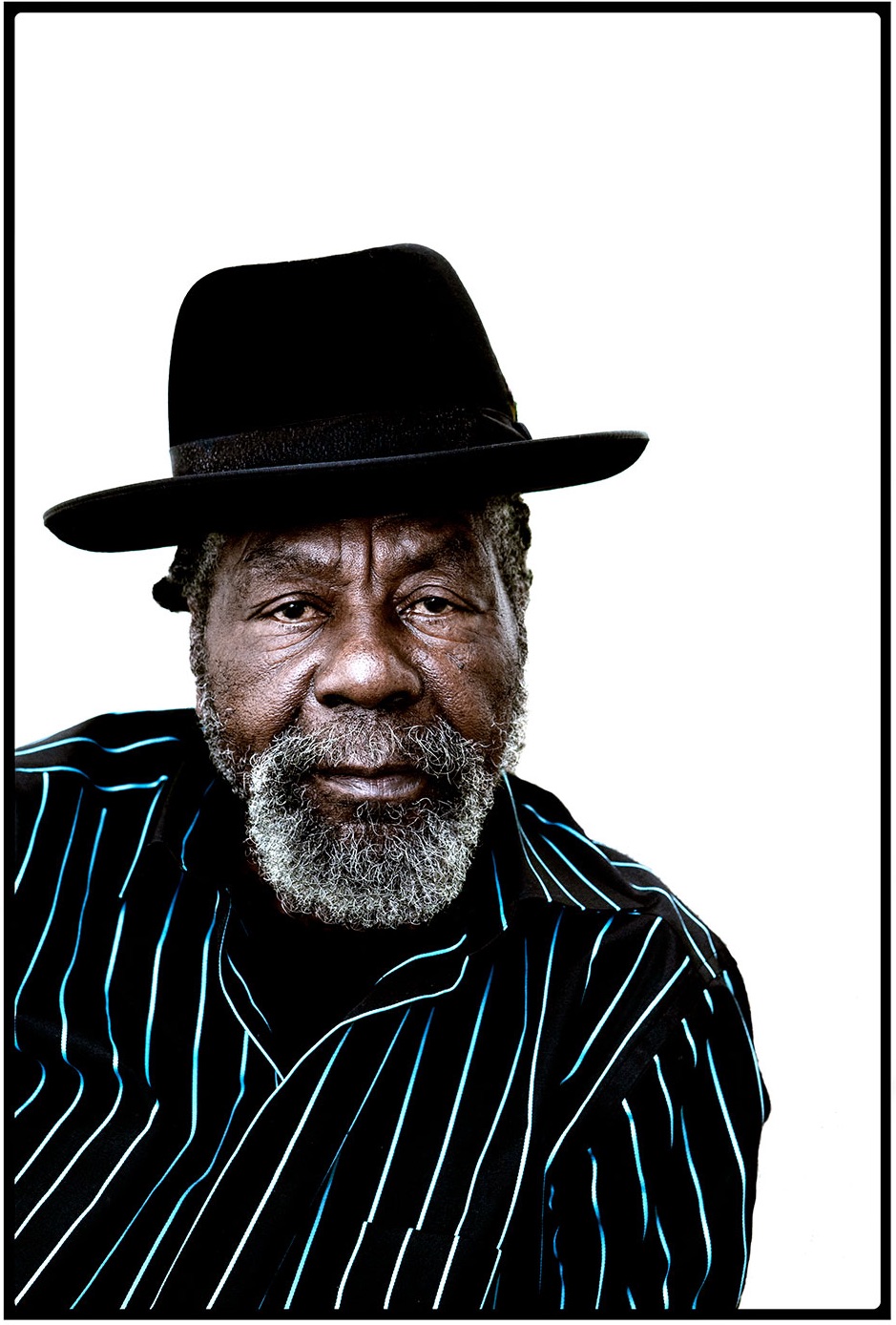 Trojan Jamaica co-founders and Solid Gold's principle producers Zak & Sshh—that is, Zak Starkey and Sharna "Sshh" Liguz—will also miss U-Roy, as the two label heads had only begun to scratch the surface of their relationship, one that began in Kingston in 2018.
"Such a lovely man," Sshh says of U-Roy. "He had such a stately, confident air about him. Very unassuming and quiet—that is, until he spoke, and then he suddenly became this booming, great giant. That was the voice that invented toasting, you know?"
Starkey added that, along with gathering Sly & Robbie, Tony Chin, Robbie Lyn, and himself in the studio ("U-Roy's favorite players," he says with a laugh), the production team moved speedily, not only to record all of the band's backing tracks and U-Roy's vocal takes as he was en route to a European tour right after recording his parts. "U-Roy would toast live while Sshh sang the bits that would be filled in by featured guests later. I think that Sshh and U-Roy really bonded quickly over their vocals."
Along with mentioning that U-Roy heard the majority of Solid Gold before his untimely passing, and loved it, Sshh reminds us that, "We made the album because we wanted the world to know his powerful music, that he was crucial in inventing rap, and that he had as much of a sense of humor as he was serious. We miss U-Roy so much." FL