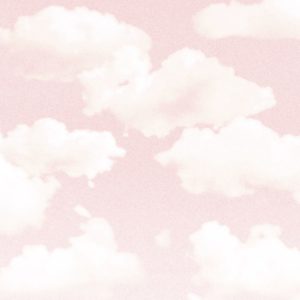 Turnstile
Glow On
ROADRUNNER
9/10
If life was stagnant, it wouldn't be worth living. Such is the philosophy of Baltimore's Turnstile, who've fueled their latest album Glow On with the excitement, grief, anxiety, and wonder that comes with that knowingness. Immediately, Glow On details the fear and hesitation that comes with lending yourself over to life's unpredictability. "I believe in holding on to life," vocalist Brendan Yates declares in the first verse of opener "Mystery." "But I'm afraid to," he quickly adds, his vocals turning into gravel. During the chorus he asks with curiosity, "Is all the mystery gone?" Based on the rest of the album's relentless momentum and unpredictable twists, the five-piece swim in the deep ends of their curiosity, both existentially and musically, making an unforgettable magnum opus.
In a mini documentary about the group, drummer Daniel Fang said that the only prerequisite for the band when working together is that the resulting music feels exciting. Initially a hardcore-leaning band, Turnstile illustrate an inspiring balance of vast influences—there are moments where they transform into the gothic new wave of The Cure or the eccentricities of Gorillaz; they infuse merengue rhythms and nods to Funkadelic. They've developed the ability to color outside the lines while still maintaining their aura. Each song finds a balance between Fang's propulsive drums, the tinny crunch of guitars, cinderblock bass, and experimental melodious elements that surprise but never derail any of these songs' traction. 
On Glow On, each track is maximized without overindulgence. "Blackout," one of the many songs that pull you in like a riptide, ticks down into euphoria; choppy guitars and skipping drums suspend the track through its verses before the chorus lands with holographic guitars and a jacked tambourine. Eventually there's even some cowbell in there—but we haven't even gotten to the song's major shapeshift where it takes on a robust metal sheen. Almost all of these tracks change their skins multiple times. It's that chameleon quality that makes their collaborations here with experimental pop polymath Blood Orange an electric choice. 
Whether it's a collaboration like this (along with three songs featuring Dev Hynes, Julien Baker's vocals are featured on the standout "Underwater Boi") or the involvement of producer Mike Elizondo—who's worked with artists ranging from 50 Cent to Jenny Lewis—Turnstile only sound like themselves. Not only do they sing about finding a brightness or leveling up, they've achieved those feats by capturing life's fractured, shifting, and spectral quality. 
Although many bands struggle with the disconnection between their recorded and live sets, Turnstile certainly isn't one of them. You might not get the buckets of sweat and dozens of bodies flopping off a crowded stage at any given moment on their albums, but it's incredibly easy to imagine them. Glow On is burning with contrasting queries: What does it mean to be alive, and how does it feel? It's a wild world where the feeling of absence is as potent as bodies crashing against each other, where pearly piano chords and chimes give way to monstrous, warped guitars—a ballad followed by a ripper, a high followed by a low. These songs tackle fear of death, repurposing that emotional energy for the thrill to live.