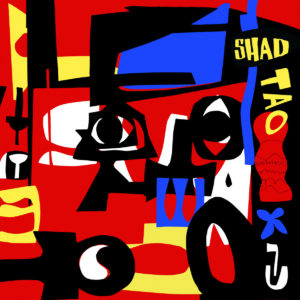 Shad
TAO
SECRET CITY
8/10
Rap in Canada. You could write a book about it—a fairly short one that probably ceases at the dreamy, contagious-but-witless Drake. Shad, however, the lit-witty lyricist, flowacist, and producer from Toronto, extends those chapters and its depth by having crafted records formed as song cycles, such as the recent A Short Story About a War, to his rapping resume. No bragging, money-focused, lightweight is Shad. With that, TAO—taken from the ancient philosophical bent dedicated to naturalism (and in this case, tied to Narnia-scribe C.S. Lewis' The Abolition of Man—finds itself often humorously in a place of connecting the disparate dots of being Black, organically and wholly. This is truly representation and diversity at its finest.
To the score of a hammered piano and a fine gospel organ, Shad talks about the difference between Black excellence and "Black Averageness," where his only "drama" comes from worrying about his children and being neither "broke nor rich." The loosely knotted dancehall of "Out of Touch" (with the sweet guest vocals of pHoenix Pagliacci, who also populates the aptly titled "Storm") has a classical-stringed edginess as it speaks (not "metaphorically," either) of Black populations getting the short end of the stick when it comes to diet ("We got crashing moods, diseases, and other attributes") and a "lack of direction." You'd freak if you heard Drake addressing real, heartfelt Black, white, or brown life or issues. 
With that, Shad—whose flinty, melodious staccato flow has an old-school feel familiar to Digital Underground or De La Soul—touches on everything from the holiest of holy spirits on "God," the worrisome ways in which we lose ourselves to easy gambles on "Slot Machines," and crafts a humble soliloquy on the joys and efforts of "Work" that is stunning in its elegant simplicity. And that's the secret to Shad: smart, eloquent language masquerading as straight talk in a soulful, rap-attacking package.