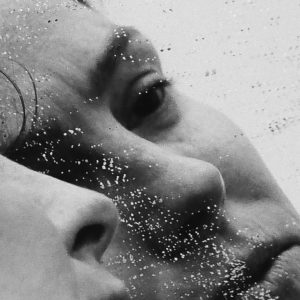 Emma Ruth Rundle
Engine of Hell
SARGENT HOUSE
8/10
Engine of Hell, the new album from Emma Ruth Rundle, is like a collection of lyrical poetry accompanied by folk music. Stripped of textured guitars and big sounds characteristic of her past output—especially her recent sludge metal collaborations with Thou—Rundle goes in the opposite direction on Engine of Hell. By shifting focus to the piano, acoustic guitar, and hushed vocals, Rundle leans into singer-songwriter qualities in ways that are reminiscent of Nick Drake's Pink Moon or Sibylle Baier's Colour Green. What makes Engine of Hell unique, though, is how the stripped-away quality creates an experience that feels like it's a moment unfolding in the present. 
On Engine of Hell, Rundle has built a world through music that has a distinct feeling of isolation and distance. By emphasizing piano, acoustic guitar, and vocals, it also has the feeling of the distant past ricocheting across time. While past records like 2014's Some Heavy Ocean explore goth-pop, Engine of Hell leans fully into the Gothic. There's a literary quality to Rundle's poetic songwriting through reflection and imagery—on opener "Return," Rundle sings of "all the things a pound of flesh can't buy," while other songs like "Blooms of Oblivion" resemble short stories. There's also a certain characterization to the way the speaker in this song takes on a life of their own. "Down at the methadone clinic we waited," recalls the speaker, "Hoping to take home your cure." Lyrics like this are reminiscent of the prose found in Denis Johnson's transgressive collection Jesus' Son. 
The vocals on this record consistently showcase a different—and varied—kind of singing from Emma Ruth Rundle. "Dancing Man," for example, features Rundle's vocals ranging from a near-whisper to falsetto. Like instrumentation loaded with lyrical meaning, Rundle's powerful voice is prominent as both message and medium. The record concludes with "In My Afterlife," a truly sublime and haunting track, and although the album is over after this point, somehow it doesn't feel like the end. A journey leading back into itself like an ouroboros, Engine of Hell lingers upon completion and offers new, deeper meaning with every return.