Long before the advent of the pandemic and smaller, safe distance–inspired "drops" for Record Store Day—the annual celebration of independent record stores, vinyl releases, and the big spenders who love their vinyl, cassette, and CD rarities—there was the Black Friday equivalent to RSD's spring fling. Depending on the release schedule, the Black Friday RSD was (just like the post-turkey day itself) something of a hangover at first, until blossoming into its own unique signature, one that this year touches on more jazz recordings and oddball soundtracks (The Munsters, Blue Velvet) than any year prior.
Along with such rich rarities, a few finales (theses RSD editions represent the last time longtime Columbia artists Maxwell and John Legend drop product with the Sony insignia), and a surprising label shift (Aerosmith's catalog move from Columbia to UMe), look for more cassettes and CDs as part of your shopping afternoon. Like record labels themselves, the purveyors of RSD, knowing that vinyl's price point is increasingly high due to COVID pressing problems and shortages, is extending its reach into more accessible options.
As always, happy shopping.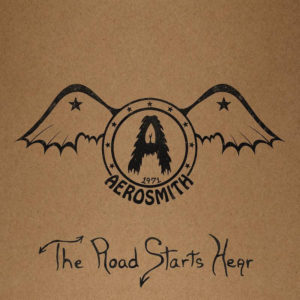 Aerosmith, 1971 – The Road Starts Hear (UMe)
Available on vinyl and cassette, Aerosmith begins its 50-year-mark dive into rarities and catalog beauties in its label change from Columbia to Universal. First up, some of the earliest, raw-powered demos recorded on Joe Perry's Wollensak reel-to-reel tape machine by beloved Aerosmith van-driver/one-man-road-crew Mark Lehman. Most impactful about hearing the ever-so-slightly hissy soundcheck is how fully formed and drilled-down these guys were from the start. Save for its eventual production frippery, the 1971 demoed "Dream On" was both crude and elegant as a power ballad—as were rockers such as their live favorite "Major Barbara," "Reefer Head Woman" (not officially released until 1979's Night in the Ruts), and early classics "Somebody," "Movin' Out," "Walkin' the Dog," and "Mama Kin."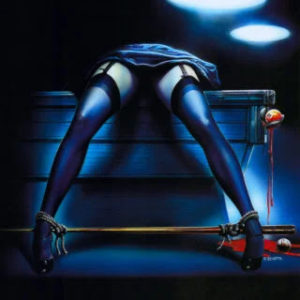 Angelo Badalamenti, Blue Velvet – Original Motion Picture Soundtrack Deluxe Edition (Craft Recordings)
Save for composer-orchestrator Ennio Morricone's relationship with director Sergio Leone, Badalamenti's sensuous, sinister, and opulent string arrangements and their connection to the tortured, towering imagery of David Lynch stand above all cinematic peers. Raise a glass to the recently late Dean Stockwell when listening, loud.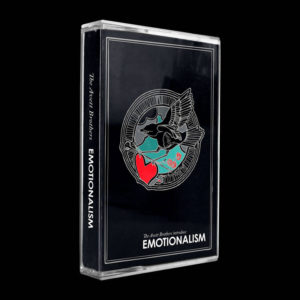 The Avett Brothers, Emotionalism
Jamie Lidell, Muddlin' Gear
JD McPherson, Socks (RecordingTheMasters, ThinkIndie Distribution)
After FLOOD's prescient tale of RecordingTheMasters and ThinkIndie Distribution joining as one to flood the rising cassette sales market, this same pairing finds a handful of still-fresh critical favorites (in particular the dashing, eloquent country of the Avetts) to re-release solely for Black Friday.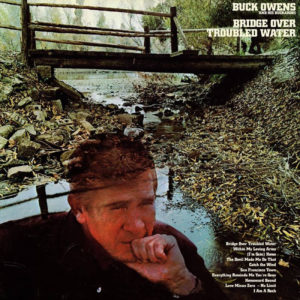 Buck Owens & His Buckaroos, Bridge Over Troubled Water (Sundazed)
The avatars of Bakersfield's country cosmopolitan sound, guitarists Buck Owens and Don Rich went one toke further over the line 50 years ago by appropriating the then-new vibe of the interpersonal singer-songwriting '60s (Dylan, Donovan, Simon & Garfunkel), threw in their own brand of psychedelic C&W swing, and mono re-processed the whole thing for something bold, fresh, and revolutionarily folk-rocky. Also: all analog and all on clear vinyl.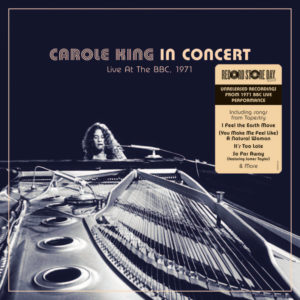 Carole King, In Concert: Live at The BBC 1971 (Legacy)
The newly minted, piano-playing Rock and Roll Hall of Fame entry plays the RSD game with a rare vinyl setting with a tight band behind her. Surprisingly gruff for such a cosmopolitan-pop smoothie, King makes righteous rocking hay out of her classics "I Feel the Earth Move," "It's Too Late," and "So Far Away" featuring James Taylor—who, at the time, was still fresh from his time at The Beatles' British-based Apple Records.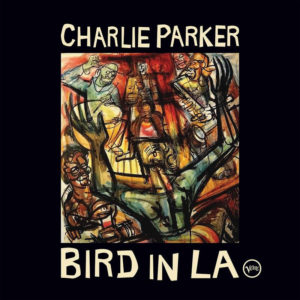 Charlie Parker, Bird in LA (Verve)
Broken into four vinyl LPs or two CDs, the bop saxophone king's travels to Los Angeles changed his outlook and his searing sound, to say nothing of his personal trajectory as he drank and drugged himself into a stay at the Camarillo State Mental Hospital, but wound up with the rubbery "Relaxin' at Camarillo" for his troubles. These previously unreleased recordings from a 1952 bash at Jirayr Zorthian's ranch in Altadena find Bird looking homewards ("Scrapple From the Apple," a medley of "How High the Moon" into his own "Ornithology") while hoeing westward ("Hot House"), as well as capturing humid handfuls of wily rhythmic arrangements at NBC studio dates in Hollywood with his bebop brethren Dizzy Gillespie. With funk and freneticism at an all-time high, this is one fleet-footed history lesson.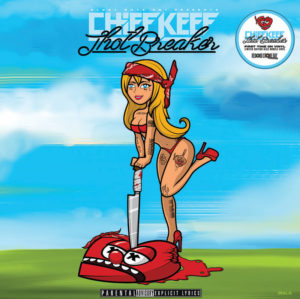 Chief Keef, Thot Breaker (RBC Records)
The king of drill and one of hip-hop's most actorly rappers shows up for the vinyl re-envisioning of his beloved 2017 epic. Hip-hop is sorely underrepresented this season (Trippie Redd and RZA are on the RSD BF sheet, and that's it), so find the funk when you see it.
Dio, The Last in Line (Rhino/Warner)
Dio, Holy Diver (Rhino/Warner)
Ooh, spooky, train-track-rumbling, Dungeons & Dragons–worthy picture discs from the high-spirited, heavy metal screecher who invented "devil horns," Ronnie Dio? Yes, please.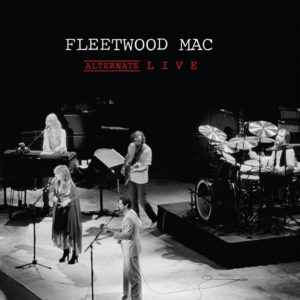 Fleetwood Mac, Alternate Live (Rhino/Warner)
Anyone who thought Rumours and the tremulous Tusk were studio-proven, angst-ridden pop totems made by couples whose quickly disintegrating romantic relationships and drug habits made the music more volatile never saw their accompanying tours. Live-recorded between the time of Rumours and Mirage, decidedly un-merry Mac moments such as "The Chain" and "Gold Dust Woman" sound shockingly dire and rough-edged.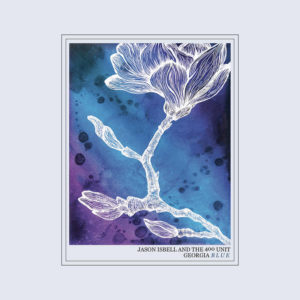 Jason Isbell and the 400 Unit, Georgia Blue (Southeastern/Thirty Tigers)
Expanded onto two blue vinyl albums, the story behind alterna-country-rock howler Isbell's latest work comes with a vibe of active political involvement and of putting money where one's mouth has been. In 2020, to help push the state of Georgia blue through the voting process, Isbell, his 400 Unit, and friends such as Brandi Carlile and Béla Fleck earnestly recorded the finest of Georgian R&B (Gladys Knight, James Brown) with its proceeds going to Black Voters Matter, Georgia Stand Up, and Fair Fight.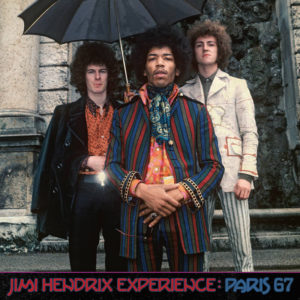 The Jimi Hendrix Experience, Paris 67 (Legacy)
The Hendrix family's bootleg label, Dagger, carries on with its unending catalog of studio and raw live rarities—this time a red-and-blue swirled vinyl, direct-to-two-track recording from Paris' Olympia Theatre. Captured just one fast, furious year after their 1966 debut, you can feel the trio's still-fresh frenzy on the punched-up dirtball rock of "Stone Free," "Fire," and "Purple Haze," as well as the sorrowful emotion poring like a live wire through the slow blues of "The Wind Cries Mary."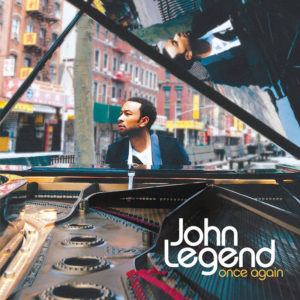 John Legend, Once Again (Legacy)
Split into two gold vinyl 12-inches, the 15th anniversary of Legend's second solo album forces listeners to realize how not-so-smooth the crooner-pianist-nice-guy could be when pushed to the figurative edge on R&B cuts such as "P.D.A. (We Just Don't Care)" and "King & Queen" with Mary J. Blige. Working with co-writers such as Sa-Ra, Kanye West, will.i.am, Raphael Saadiq, and Craig Street surely helped Legend discover his dark side.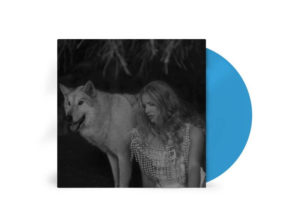 Lana Del Rey, Chemtrails Over the Country Club (Polydor)
Released before her brand new exploratory pop effort Blue Bannisters, Chemtrails slipped under the wire of 2021 as Lana's country-folk album. Something more hillbilly-ish than folklore-era Taylor Swift, and less cosmopolitan than anything heart-wrenched by the late Tammy Wynette, this album—first time on vinyl—has both a rustic charm and a sultry, gutsy soulfulness.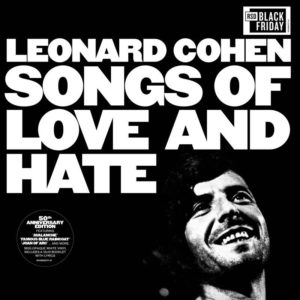 Leonard Cohen, Songs of Love and Hate (Legacy)
Cohen doesn't often get celebrated by Record Store Day, so to see the 50th anniversary edition of his third studio album—not a huge crowd pleaser, by any stretch of the Cohen canon—so nobly displayed (an opaque white record, heavy 180g vinyl, a capture from its original analog tape source, updated/re-typeset embossed packaging, a large-scale booklet) is amazing. Deeply intense and passionate in every way possible, Cohen explores relationships to God ("Joan of Arc"), to carnality ("Last Year's Man"), to jealousy ("Dress Rehearsal Rag"), and to the power of intelligently rendered emotion itself ("Famous Blue Raincoat") with spare instrumentation and craggy vocals.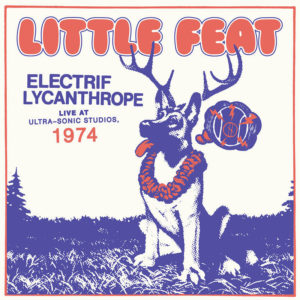 Little Feat, Electrif Lycanthrope: Live at Ultra-Sonic Studios, 1974 (Rhino/Warner)
The late Lowell George didn't get enough flowers during his lifetime, and has still missed out on any wealth of bouquets for being an innovator when it came to melodic, funky jazz-rock songcraft or for his Little Feat crew (who still make magnificent new albums and tour) being early jam band VIPs. If you want to check out Lowell and Little Feat's entire catalog, find Rad Gumbo: The Complete Warner Bros. Years 1971-1990, or start with the punchy, never-before-released rough house of Electrif Lycanthrope. Wolfen and Zappa-esque (George was once a Mother of Invention), the live, rugged funk of Little Feat is a necessity for any blue-eyed soul adventurers.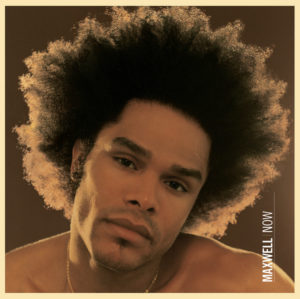 Maxwell, Now (Legacy)
Don't know that I love the root beer–brown vinyl, but there's a sudsy creaminess to the post-neo-soul originator that's impossible to deny in its dramatic displays of romance and revenge. Celebrating its 20th anniversary, Maxwell's mesmerizing vocals and undulating rhythms are in full-effect on "Lifetime," "Get to Know Ya," and "This Woman's Work." Plus, the package includes a 12-page booklet with rare, never-seen photos and an essay by Nelson George for the sake of soul perspective.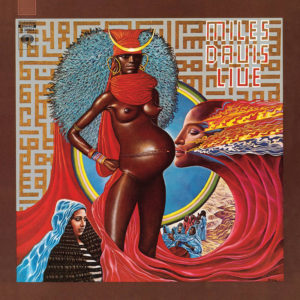 Miles Davis, Live-Evil (Legacy)
Spread onto two opaque teal-colored vinyl platters, the adventurous trumpet god's November 17, 1971–released live album, recorded a year earlier at Washington D.C.'s Cellar Door (and edited into something funkily formidable by Miles producer Teo Macero), finds Davis in a freaky, hard-grooving mood. Moving on from the harsh fusion of Bitches Brew, Miles' experimental mélange—with Jack DeJohnette, Gary Bartz, John McLaughlin, Keith Jarrett, Michael Henderson, and Airto Moreira—pile on the noise in short, sharp bursts on "Little Church," and stretch out like super-elastic bubble plastic on "Funky Tonk" and "Sivad." Plus, it's great seeing illustrator Mati Klarwein's cover art expanded beyond the teensiness of the CD era.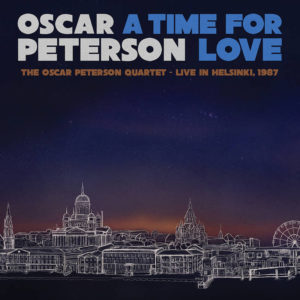 The Oscar Peterson Quartet, A Time for Love – Live in Helsinki, 1987 (Mack Avenue)
Famously called the "Maharaja of the Keyboard," the subtly swinging, jazz-classicist Canadian pianist was in full, expressive flower toward the tail end of the '80s with this live effort being the proof of time spent in the studio and on the road with his team Joe Pass, Martin Drew, and Dave Young. Along with saluting Bach and Ellington, Peterson and his intuitive, easy-improvisational crew land gently on new soul steamers such as "Sushi," along with making their own mood-swinging mark on classics such as "How High the Moon" and "When You Wish Upon a Star." Along with this being an expansive three-album package, the vinyl is blue just like Peterson's "Blue Etudes." 
​​Ray Charles, Live in Stockholm (Tangerine)
Sadly left off too many RSD lists for anyone's good, The Genius makes a Black Friday first with this funky, chic vinyl pressing of his historic 1972 performance in Stockholm with a full orchestra and his Raelettes in tow. Look for the one-two-three punch of "What'd I Say," "I've Had My Fun," and "Games People Play," with a particularly soulful take on "I Can't Stop Loving You" for good measure.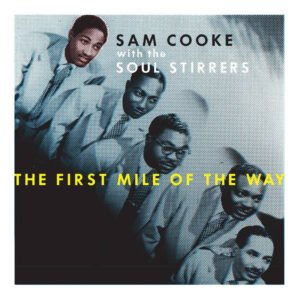 Sam Cooke with The Soul Stirrers, The First Mile of the Way (Craft Recordings)
Across three 10-inch vinyl records, and in celebration of Specialty Records' 75th anniversary, Sam Cooke and the vocal group from which he sprung sing out—in Godly Bible verse and goodly gospel chapter—the sweet and soaring sounds of where the crossroads of sacred and secular soul music joined arms. Along with studio classics such as "Peace in the Valley" and "Jesus Wash Away My Troubles," this vinyl box unleashes Cooke's rarely heard, soul-stirring 1955 Shrine concert with handfuls of replica flyers as part of the packaging.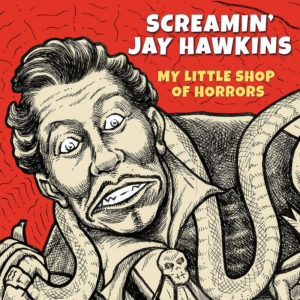 Screamin' Jay Hawkins, My Little Shop of Horrors (Wienerworld)
No stranger to Record Store Day is Screamin' Jay. Here, the wonk-and-skronky wild man re-records his first voodoo R&B classic, "I Put a Spell On You," along with making mirth and mischief over a handful of histrionic covers of Conway Twitty ("It's Only Make Believe"), Fats Domino ("Please Don't Leave Me"), and Jesse Belvin ("Guess Who"). Ultimately, though, it's Hawkins' apocalyptic "What's Gonna Happen on the 8th Day" that's the centerpiece of what was formerly released as A Portrait of a Man and His Woman in 1972.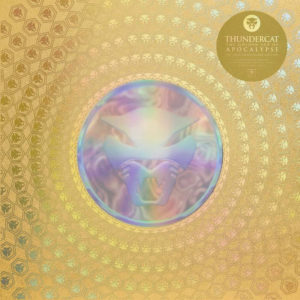 Thundercat, The Golden Age of Apocalypse (Brainfeeder)
Bassist-composer and Flying Lotus collaborator Thundercat brings us back to the origins of his space-case, ancient-to-the-future funk-hop with the 10-year anniversary vinyl edition of his cool, early classic. Not only do you get vocalist Erykah Badu and saxophonist Kamasi Washington at their most Venusian, you get translucent red vinyl, a shiny gold foil sleeve with a hologram sticker, and additional bonus tracks in "$200 TB" and "Daylight (Reprise)."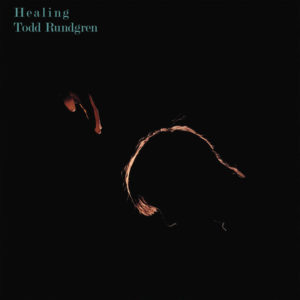 Todd Rundgren, Healing (Rhino/Bearsville)
Rhino has forever been Rundgren's catalog home, so now that he's gone Rock and Roll Hall of Fame–acclaimed, this could be the start of a revolution. Celebrating the 40th anniversary of one of his R&B bests (as opposed to his fusion rockouts, his psychedelic anti-religious screeds, or his electronic jams), this two-LP expansion (a single, too) of Healing finds Rundgren in a slow-stewing and ruminative mood with a few balladeering epics to spare ("Compassion") and a smidge of spirituality to go with its heaping rolls of soul.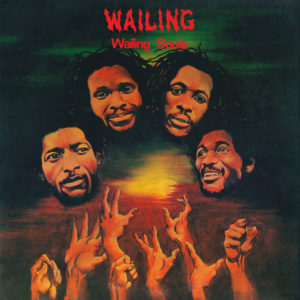 Wailing Souls, Fire House Rock (VP Records)
As translucent in its vinyl rendering as it was transparent in its look at love, life, and the socio-politics of being Jamaican, this 40th anniversary edition of the beloved Wailing Souls classic (with unpublished photos and a remastered bonus 12-inch single) is quintessentially energetic, warmly mixed, end-of-the-'70s-into-early-'80s roots reggae with an edge and rich harmonies. Add to the Wailing Souls' harmonies the then-new vibe of dancehall reggae (care of the band Roots Radics and co-producer Henry "Junjo" Lawes) and this music is as ancient as it is futuristic and swinging.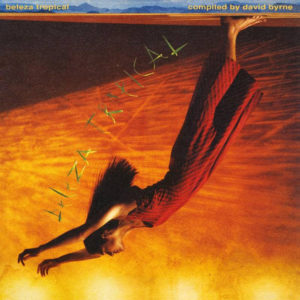 Various Artists, Brazil Classics 1: Beleza Tropical (Luaka Bop)
When David Byrne's Luaka Bop label released this Afro-Brazilian/Alterna-bossa-nova collection in 1989, too few listeners truly knew what the often-politicized samba equivalent of psychedelia—Tropicália—was, or what MPB stood for, let alone who Chico Buarque or Nazaré Pereira were. Yet from the moment the descending chords and Umbabarauma rhythm of Jorge Ben's "Ponta De Lança Africano" tumbled into Maria Bethania and Gal Costa's "Sonho Meu," then into Gilberto Gil's "Só Quero Um Xodó," then into back-to-back Caetano Veloso hymns, something magical occurred: the perfect various-artists album. Interlocked and interconnected, literally, figuratively, spiritually, and sonically whole, Brazil Classics 1 changed the way we hear pop—with no borders.