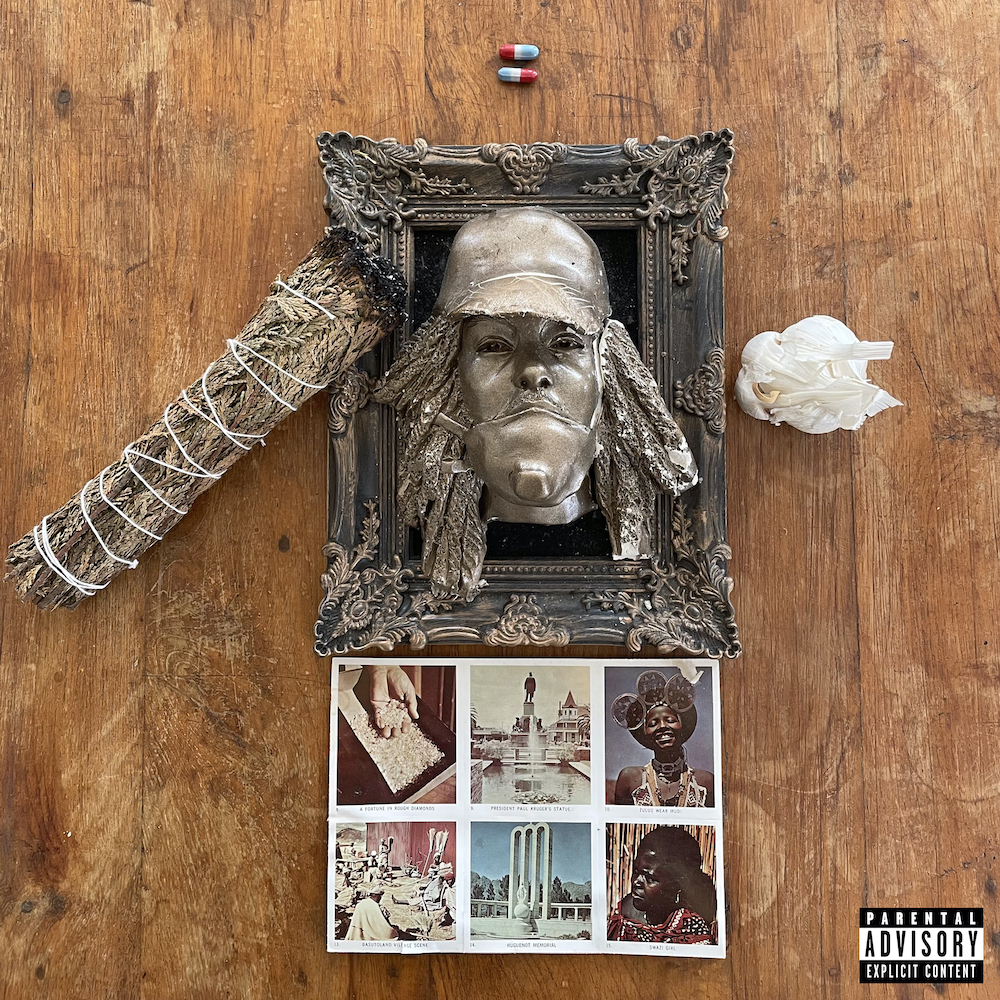 Earl Sweatshirt
Sick!
TAN CRESSIDA/WARNER
ABOVE THE CURRENT
Earl Sweatshirt's long had a piercing sense of foresight. When he was first processing fame on "Chum" nearly a decade ago, he already wanted out, and on his recent triumph Some Rap Songs he emerged from radio silence sounding like a sage elder, with insights both sobering and succinct. A similar foreknowledge pervades his new full-length Sick!, recorded in the midst of the pandemic, and interrogating its psychic fallout. It feels bitterly appropriate for Earl to drop a "lockdown" album at the dawn of this new year, as COVID cases skyrocket to heights previously unreached, and the grand illusion of a return to a sense of normalcy is shattered yet again. Leave it to him to remind us of the pandemic's long shadow, which will no doubt stretch far beyond any data-driven projections.
The album's early title track captures the dour ambience of lockdown most sharply; over a downcast piano loop, Earl gives voice to the profound rupture the virus engendered, while staving off despair. The ZelooperZ-aided "Vision" builds on this atmosphere, channeling resilience in the face of disorder. Earl looks skeptically at our deadlocked economy, asking only the important questions: "How long you waiving the rent?" Though he's addressing a moment of radical uncertainty, Earl's voice feels no less collected; his forceful words resound firmly over Black Noi$e's coruscating production. In the midst of panic, he radiates pure sangfroid, as if he's locked in at a high-stakes poker table—a metaphor he returns to frequently across these 10 songs.
Throughout Sick!, one is reminded that Earl's fraught past prepared him for this tumultuous present. Such a truth unites him with Armand Hammer's billy woods and ELUCID, who've made prescient rap music together for nearly a decade, raising a revolutionary call-to-arms long before any state of emergency was declared. It's thrilling to watch the three compete on "Tabula Rasa," mixing braggadocio and broadsides, all handling the outré instrumental with aplomb.
Sick!'s latter half finds Earl in an especially adventurous space, moving between influences both commercial and avant-garde. On "Lobby" and "Titanic," he hops on instrumentals charged by atmospheric synths and distorted drums (fit for one of the trap artists he's championed, like Wifiisfuneral or Duwap Kaine). These songs embody not just trap's acoustics, but also the genre's leery mindstate, raising concerns around surveillance and infiltration that echoed through movement spaces during 2020's long, hot summer. Alternatively, on "God Laughs," Earl appears at his most pensive and elegiac. Rapping over an ambient soundscape, he finds a novel zone of introspection, touching on his polyglot grandfather and recounting a dreamlike scene in a marsh. His raps, mixed below a minimalist, chime-like synth, offer fleeting glimpses into his psyche. Each bar feels like an incomplete portal, inspiring more questions than they answer, drawing one deeper into rumination.
If there's an off-note on Sick!, it comes only in its final minute. On closer "Fire in the Hole," Earl needlessly tacks on a protracted piano outro. The choice feels off-target, given his characteristic restraint; he's the last rapper who needs a grandiose exit to leave an impression. On "Tabula Rasa," he extends a brief look into his artistic process, rapping, "This game of telephone massive / I do what I have with the fragments." The line reminds one that Earl is at his best when his poetry is left untreated—with its arresting idiosyncrasies intact. The singularity of his pen needs no adornment.