It felt like a bad omen when Neil Portnow ushered in the new year in popular music with an invitation for women to "step up" and join the ranks of men producing Grammy-worthy music back in January, a month that, it needs constant reiteration, did not actually begin five years ago. What Portnow was trying to encourage was a new generation of female pop artists who appealed to a broad demographic of listeners (something 2018 offered in spades…as did 2017), but the greater trend evident this year was a stunning outpour of records from female artists in their late teens and early twenties who exhibited an emotional intelligence far beyond Portnow's seventy years of existence. A coincidence, perhaps—or a direct response to growing up with the Recording Academy president and his bad take-ing peers' total disregard, casual misogyny, and skewed conception of objectively "good" music.
Likewise, indie and pop music across the board—and across the gender spectrum—felt less concerned than ever with falling back on crowd-pleasing lyrical tropes and more interested in much-needed explorations of mental health and exposures of social injustice. The music itself, however, went unaffected. Walking past LA's Wiltern theater recently, the queue outside stretched all the way around the block and out of sight prior to the venue's doors even opening. There was a crowd gathered across the street to photograph the horde, standing in line to get a good shot for a quality Snapchat story about how lit this Wednesday night was about to get. But it wasn't a world-class pop icon's name that dominated the marquee, or even a classic rock ensemble on a reunion tour—it was the moniker of a twenty-eight-year-old songwriter on an indie label projecting a crippling loneliness to anyone who'd listen. Turns out in 2018, that's everyone.
Presenting the best albums of 2018.
Listen along on Spotify.
---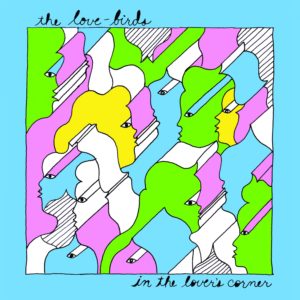 25. The Love-Birds – In the Lover's Corner
Being in a San Francisco garage rock band has turned into something of an act of defiance these days—ever since Ty Segall and John Dwyer left the city a few years ago, Bay Area holdouts are basically playing their sets on the deck of the sinking Titanic, either too stubborn or too loyal to jump before they get swallowed by a new Twitter office. In the case of The Love-Birds, anyway, that stubbornness/loyalty is to our selfish benefit—their debut is one of the most effortlessly charming jangle-rock records to come out since Michael Stipe shaved his head. In the Lover's Corner has the feeling of waking up and finding the apartment empty; it's mellow and a bit desolate, but at its core it's a comforting scene. And yet, underneath that casual delivery and low-key presentation, there's intoxicating urgency—a leg-twitching anxiety dwelling on life, love, rock and roll, and not going down without a fight. — Nate Rogers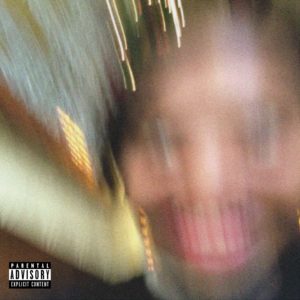 24. Earl Sweatshirt – Some Rap Songs
The James Baldwin sample that opens "Shattered Dreams," the first track on Some Rap Songs, refers to "imprecise words" and may reflect on language's inability to fully capture life's ennui, the depression and anxiety that lurks, the stress that self-growth entails. But over fifteen tracks, without fail, Thebe Kgositsile captures his new sound, matured philosophy, and fresh company in no more than twenty-five minutes. Earl Sweatshirt has achieved what so many artists aspire to: impactful concision.
Every line on SRS is carefully cut and fixed in place. The grooves of worn-in vinyl come alive with fuzzy samples and electrostatic production—he recently compared its intricate loops to "the snake eating its tail." Whether playing with fire or picking at scabs, Earl continues to use his grotesque and vivid imagery to detail a metamorphosis. His genius is sonically and lyrically grateful to the past, his own as well as hip-hop's legacy. He pays homage to his family throughout, most prominently on "Playing Possum," a moving interpolation of his parents' spoken words. Most importantly, SRS posits some much-deserved self-appreciation. For years we've understood Earl Sweatshirt as a blossoming prodigy, and on Some Rap Songs it feels like he's finally embracing that shine himself. — Margaret Farrell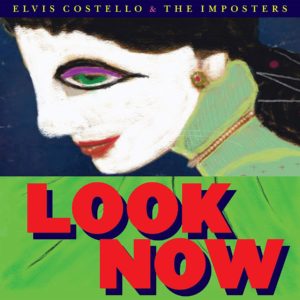 23. Elvis Costello & the Imposters – Look Now
It would be so easy for Elvis Costello to phone it in from here on out. His spontaneous collaboration with The Roots notwithstanding, the last proper Costello studio album came at the very beginning of the decade. Needless to say, quite a bit has elapsed in the music world since then—like, I don't know, emo-rap being an actual thing. Rest assured, things don't get nearly as strange in Costello-land, as Look Now reunites him with longtime backing band The Imposters (aka The Attractions sans Bruce Thomas). Yet instead of delivering us another thoroughly-decent album like National Ransom, they decided to gift us with Costello's later-days Imperial Bedroom. Much like that 1982 masterpiece, Look Now is filled with baroque pop songs boasting lavish orchestration and ornamentation. Rather than serving as some mere retread into that sound, though, Costello tweaks the formula considerably to incorporate a significant '70s soul influence, including plenty of Philly-worthy strings and the most backing vocals since Punch the Clock. Songs such as "Don't Look Now" and "Suspect My Tears," classic examples of Costello's Bacharach-inspired songwriting, are rendered into legitimate slow jams under this approach, that always-sturdy Attractions/Imposters backbeat funkier than ever. Time will tell if this is as significant a career milestone as Bedroom, but it's the most energized Costello has sounded in years. Not bad for some washed-up pub rocker. — Alex Machock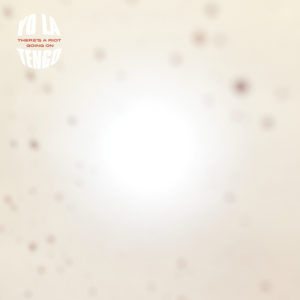 22. Yo La Tengo – There's a Riot Going On
Choosing the same title as a classic album by Sly & the Family Stone would be an utter gaff in less capable hands, especially given that this record delivers the polar opposite of its confrontational promise. But for their fifteenth studio offering, Yo La Tengo deserves not a pass, but a medal. Rather than compose a cacophonous sonic representation of the current American dumpster fire—easy, given Ira Kaplan's penchant for screeching guitar solos and a tart general temperament—Yo La Tengo instead offers this delightfully vibey salve to today's socio-political ailments. Via cucumber cool ambient ruminations, exotica-flecked ditties, and few pure pop moments, the band delivers the album equivalent of a mental health day. It's a great thing to plug into when the rage-baiting push notifications and sociopathic tweets become too much to bear. — Erin Osmon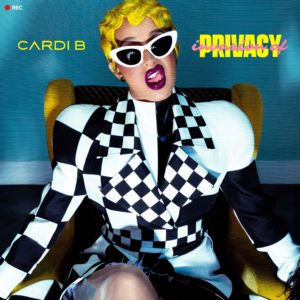 21. Cardi B – Invasion of Privacy
Is she a stripper, a rapper, or a singer? Cardi B raises the question early into Invasion of Privacy, her blockbusting debut, and the album itself feels like an emphatic answer: She is all of the above, a multitudinous talent whose greatest gift is escaping from any box into which she's shoved.
Indeed, the triumph of Cardi's long-player is that, even after months of media exposure and pop culture dominance, she was still able to catch us all off-guard; there was always more to her than the haters will admit, and the greatest revelation of all may be what a keen student of hip-hop she is. Traditional rap tropes are the scaffolding she uses here, guardrails for her outsized personality—whether that means offering a direct rejoinder to JAY-Z in "Bickenhead" or offering her own feminized spin on rap's rags-to-riches mythology. "What bitch working as hard as me?" she asks on "Bodak Yellow." Invasion of Privacy leaves the question rhetorical. — Josh Hurst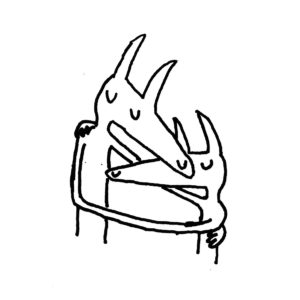 20. Car Seat Headrest – Twin Fantasy
Will Toledo toiled in Bandcamp obscurity for years before being discovered by Matador Records in 2015, cranking out nearly a dozen homemade albums of lo-fi indie anthems in the process. One such record was Twin Fantasy, which has become something of a classic amongst the Car Seat Headrest faithful. Just as his first "proper" label release Teens of Style consisted of reworked tunes from CSH's formative days, Toledo once again goes back to the well of his early material, delivering an entirely reworked and rerecorded version of Twin Fantasy. With a full band behind him, Toledo scrapes the film and dust off an indie rock epic no longer obscured by tape hiss. Channeling the sprawling spirit of Pacific Northwest stalwarts Modest Mouse and Built to Spill, Fantasy features plenty of noisy guitars and extended song lengths actuating a quasi-narrative of yearning and lonesomeness. The progenitors of CSH's formula may be easy to pinpoint—the late night melancholy of The Strokes or storytelling prowess of Pulp quickly come to mind—but while Toledo's influences are beholden to the late '90s/early '00s era of alt-rock, his sound sure isn't. For all the bedroom songwriters and minuscule tape labels out there, Twin Fantasy is your Bandcamp-rock masterpiece of the decade thus far, now on a bigger stage than ever before. — Alex Machock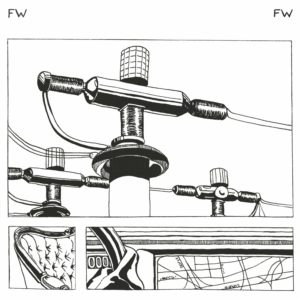 19. Forth Wanderers — Forth Wanderers
2018 was such a whirlwind, it feels like at least a year since the fivesome of Montclair, New Jersey-born high school best friends and basement rock virtuosos known as Forth Wanderers released their label debut. But really it was just April when Forth Wanderers came out on Sub Pop, cementing the Jersey band as songwriters to really root for. Coming off a string of scrappy, self-aware, self-released albums between 2013 and 2016, this was the group's first attempt at a record as college students, scattered across the Eastern Time Zone—and they absolutely crushed it. Lush-voiced singer and lyricist Ava Trilling's characteristic gut-spilling poetry is amped up from growing up and exploring herself (she was only fifteen and sixteen when she wrote most of Forth Wanderers' previous songs) as a college sophomore. Trilling's intimate, wise-beyond-her-years observational skills are heightened; her innate chemistry with guitarist and melody writer Ben Guterl has somehow only become more potent, and his hooks have only gotten gooier.
Forth Wanderers is about disorienting lust, figuring yourself out, and forgiving yourself for any and all mistakes. Throughout, Trilling urges herself to be free and unburdened: "I am bare and unread," she sings on "Not For Me," the album's crisp first single, "Open and eager to the touch of your hand." And on "Saunter," a forlorn-sounding highlight, "I think I should let my hair down." But it's also clear she often still feels lost and confused. It's apt, then, that Forth Wanderers' release came on the precipice of the college graduations of Guterl, drummer Zach Lorelli, guitarist Duke Greene, and bassist Noah Schifrin, a milestone accompanied by great uncertainty. Forth Wanderers mirrors an uneasiness unavoidable in the year of our lord 2018—but, at the same time, provides a balm for that very same angst. — Leah Mandel
Click here to read our feature on Forth Wanderers.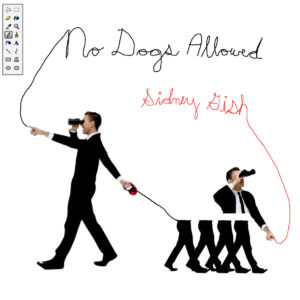 18. Sidney Gish — No Dogs Allowed
Technically, Sidney Gish's No Dogs Allowed came out in 2017; the Northeastern student put the album up on Bandcamp on December 31 "mainly due to panic rather than intention," as she explains it, having intended to finish it sooner, but only finding the proper amount of time to do so during the lull at the end of the year. That's a fitting entry point into Gish's state of mind: a distinctly millennial (post-millennial, even? Yeah, you're getting old) strain of near-constant worry underscores her music, but  there's almost always a joke right there behind it.
"Every other day I'm wondering," she considers on "Impostor Syndrome"—just one of many songs on No Dogs Allowed that you will decide is your "favorite" at one point or another—"What's a human being gotta be like? / What's a way to just be competent?" But before she's even caught her breath after that existential aside, she's already laughing it off: "I don't blend in at PetSmart / That truth holds true at the WalMart / In either case they say to me / What the fuck is lost in aisle 3?"
Gish is a triple threat—besides being a crack lyricist able to invite you into her own world while also managing to relate to yours, she's a stellar guitarist, and has an extremely gentle melodic touch to boot. Also, she managed to mix the whole damn album using just Apple earbuds and a car stereo. Every song on No Dogs Allowed is a joy, even when Gish is singing about the terrors of adulthood—because, god, how could you hear a song like "Where the Sidewalk Ends" and be afraid of anything at all? It's going to be OK, even if it isn't. Don't panic. — Nate Rogers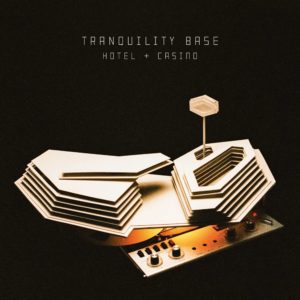 17. Arctic Monkeys — Tranquility Base Hotel & Casino
The motor-mouthed blokes from Sheffield completed their transformation into the UK's Black Keys with 2013's AM, which was about as purposefully commercial a release as you're likely to see from a band still ostensibly considered "indie." The gambit worked, with "Do I Wanna Know?" being the first Arctic Monkeys song to crack the Billboard Hot 100 and inspiring countless thirteen-year-olds to mangle its riff at Guitar Centers everywhere. And hey, good for them, man. It's hard to be a rock group these days.
Five years later, how do you follow up that kind of success? Naturally, the answer is to retreat from the spotlight entirely. Holing up in Los Angeles with nothing but an upright piano, Alex Turner returned with his most singular, esoteric release yet. Devoid of any advance singles or interest in radio play, the Monkeys instead deliver a semi-concept album about a retro-futurist luxury hotel on the moon, a bare-bones production drenched in '70s glam-rock sleaze. Tranquility Base Hotel & Casino is about as much of an artistic left turn as humanly possible. It also might be their best album to date. Certainly, it's their most richly textured, filled with the louche atmosphere that adorns early Roxy Music and Aladdin Sane paired with the jerky late-aughts pop of Grizzly Bear and Timber Timbre, all decked out in "Old Grey Whistle Test lights." Turner can't help but be himself, with free-associative lyrics that tumble down waterfalls of tangents while the rest of the band gleefully colors outside the lines of modern rock, bringing with them plenty of harpsichords, bells, and wheezy organs. Far from the backwards-thinking, self-indulgent mess it could easily have turned into, Tranquility Base is prophetic: The Arctic Monkeys have seen the future through the past. — Alex Machock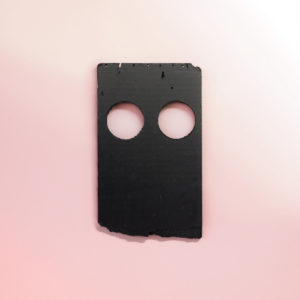 16. Low — Double Negative
With Double Negative, Low proved—twenty-five years and twelve albums into their career—that it's never too late to shake things up a little. Granted, the trio—core couple Alan Sparhawk and Mimi Parker, and bassist Steve Garrington—haven't started making SoundCloud rap, but neither do they stick strictly to the gloomy, morose (yet paradoxically uplifting) slowcore they've made their own over the past quarter century. Indeed, "Quorom" is an almost spritely opener, while "Rome (Always In the Dark)" turns lush hip-pop textures into something altogether more otherworldly and unsettling. Double Negative's eleven songs still sound like Low—slow, serious, and spiritually solemn—but they're also infused (musically, at least) with a slight sense of levity and hope. Lyrically, however, this is an album centered around dark times, so don't be fooled into thinking that Double Negative is actually a positive—these songs will still rattle the core of your existence. — Mischa Pearlman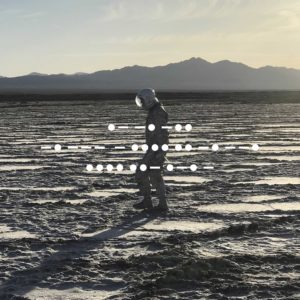 15. Spiritualized – And Nothing Hurt
Twenty years ago you'd be crazy to foresee Jason Pierce's then-blossoming orchestral space rock group Spiritualized becoming a bedroom project. In fact, you may even have sounded crazy predicting this as little as one year ago. But And Nothing Hurt, virtually indiscernible from its dense and flamboyant predecessors, sees Pierce playing in concert with certain realities of the music industry in the year 2018—namely, a major shortage of monetary assistance and a surplus of technology to compensate for a backing band. Among the sprawling, mesmerizing landscapes Pierce has painted since his Spacemen 3 days, each track builds up from soft ballad to full-on Spiritual experience so organically that their cyclical structures go totally unnoticed. Ever a calm presence behind the mic, Pierce's music achieves a new level of zen on what he originally claimed to be his final Spiritualized album. "Nothing hurt" may be a misleading summary of Pierce's career as Spiritualized, but everything certainly was beautiful. — Mike LeSuer
Click here to read our feature on Spiritualized.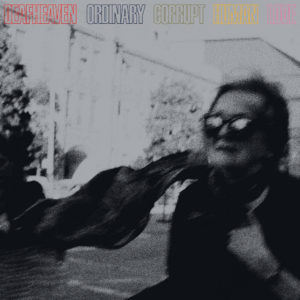 14. Deafheaven – Ordinary Corrupt Human Love
Watching Deafheaven play live is a jarring experience for a number of reasons, but what first comes to mind is the stage presence of vocalist George Clarke—dressed in all black; long, wet hair propelling rapidly; those tiny black leather gloves—vehemently opposing that of guitarist Kerry McCoy—looking either like an auxiliary member of Death Cab or a young, God-fearing father of two in Eisenhower's Middle America. Yet somehow this contrast makes perfect sense on Ordinary Corrupt Human Love, wherein Clarke's hellish vocals are hammered into some of the band's most beautiful music to date, both within the context of traditional double-kick drum black metal and alternative rock music more broadly. For every insurmountable blackgaze epic there's a left-field piano-driven intro or unabashed shoegaze track that feels just as comfortable. In true Deafheaven fashion, though, there's no reversion to tolerant centrism—Ordinary Corrupt Human Love will subject you to the most violent tendencies of the human condition immediately before tucking you into bed. — Mike LeSuer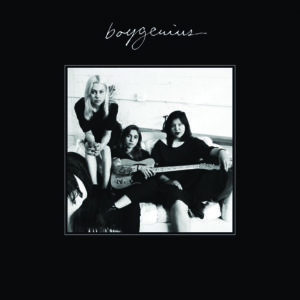 13. boygenius – boygenius
There are moments on boygenius, the collaborative EP from Julien Baker, Phoebe Bridgers, and Lucy Dacus, that are downright stunning in their honesty and emotional clarity. Chief among them is the frosty, bare-bones folk closer "Ketchum, ID." The idea originated with Bridgers, but it soon became the group's; they recorded it in just twenty minutes. The result is a song paralyzed by loneliness, with protagonists who have been on the road so long that the very idea of home feels alien to them. "Ketchum" may center around the ache of isolation, but it derives its power from its togetherness—the haunting harmonizing of the leads, the seamlessness of their individual contributions, and their effortless chemistry.
None of this was preordained. Too often collaborative releases fail to bottle talent in a compelling and coherent way, no matter the individual skills at the table. But the partnership at the core of boygenius is a generous and fruitful one. Baker, Bridgers, and Dacus all contributed ideas here, yet no one ever consumes the spotlight or disappears for too long. As a result, while all three artists have markedly different strengths and weaknesses, by the end of the record it feels impossible to disentangle the components. "When you cut a hole into my skull, do you hate what you see like I do?" Dacus asks pointedly on "Souvenir." This is hardly the first time her work has leaned into painful self-examination, but there is a certain comfort in her not being alone this time around. — Alex Swhear
Click here to read our feature on boygenius.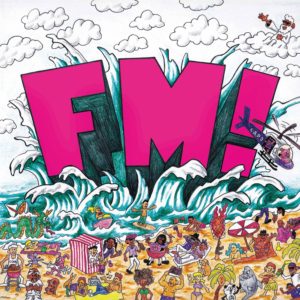 12. Vince Staples – FM!
The first time I heard "FUN!" from Vince Staples' new album FM! in a friend's car, I actually shouted over the krump-worthy 808s, "Man, he should have gotten E-40 on this song." How naïve I was—for only a minute later, I was indeed hearing the breathy sex-limericks of Earl Stevens skittering across the track. I realized this wasn't serendipity; this was just a true student of the game at work. Mobbing with a rag-tag, exclusively West Coast team of guests from Kamaiyah to Tyga, the grooves of his G-Funk ancestry and Bay Area absurdism are both woven into the DNA of the murky, ice-blue electro-rap sound that is completely Staples' own.
FM!, with its short club crunchers and radio-show theme, is a satire of the way rappers' violent pasts can become exploited spectacles: "White fans at the Coachella, hey … Either I'ma make the news or make a play," he raps on opener "Feels Like Summer." Staples marbles materialist bravado with eulogies for slain childhood friends on each track, floating somewhere between dead-serious old-head and ignorant troll, a.k.a. his comfort zone. It's his unfailing ability to capture that feeling, of both the sun-kissed beach and the summertime gang violence behind it, that sustains him as a hip-hop firebrand without ever dumbing down. — Jamie Lawlor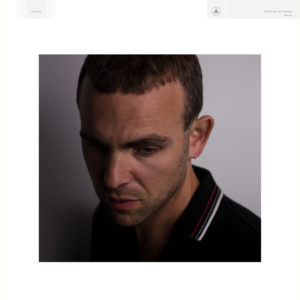 11. Amen Dunes – Freedom
Freedom, Damon McMahon's fourth album as Amen Dunes, is a breakthrough moment for the psych-folk singer in which he reaches into the past to create a path toward the future. On tracks like "Believe" and "Miki Dora," McMahon melds melodic classic rock reminiscent of Lindsey Buckingham and Tom Petty with Aphex Twin–esque electronic embellishments. Where McMahon's presence at times felt hidden deep inside lush mixes on previous albums, on Freedom his voice—traveling from vulnerable to rough and tired—stands at the forefront.
Freedom is a slow burn, an album that can carry you from a mellow Sunday afternoon through the lonely evening as the approaching week's anxiety creeps in. McMahon runs his fingers along the grooves that make humans human—grief, familial strife, and self-improvement—in deceptively feel-good, spiraling beats, lo-fi propulsive hooks, and gently humming synths. Midway through the album's clincher, the longing fever dream "L.A.,"  the album's spoken word intro makes a second appearance: "This is your time!" a child's voice booms. "Their time is done!" It feels like both an encouragement to McMahon himself—an artist poised to take his career to the next level, to be his own guiding light—and to the listener, to push through our troubles and get to the other side. — Carrie Courogen
Click here to read our feature on Amen Dunes.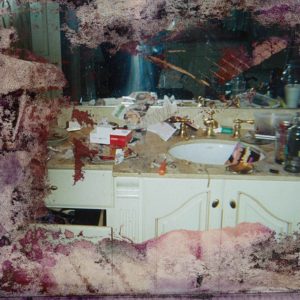 10. Pusha T – Daytona
If every trend invites a backlash, hip-hop's recent swing away from long albums is a particularly welcome course correction. Just as rappers often strained mightily to fill eighty minutes throughout the reign of the compact disc, many genre heavyweights (Drake, Migos, and Rae Sremmurd, to name a few) have greeted the streaming era as an invitation to eschew edits entirely. The ensuing bloat surplus isn't good for anyone who isn't getting paid by the stream.
Kanye West's Wyoming experiment got plenty of things wrong (such as, you know, what a Kanye West solo album should sound like). But the choice to embrace brevity felt positively inspired. The greatest beneficiary of this choice was Pusha T. Virtues aside, his prior solo records were burdened with compromise. Daytona is blistering in its precision; at seven songs and twenty-one minutes, it leaves no room for concessions.
The length alone isn't what elevates Daytona. Pusha seems liberated by the fresh approach, more at home over Kanye's sample-driven production than he has been since Clipse's Hell Hath No Fury, his delivery sharp and mesmerizing. "I've been hidin' where you can see me," he snarls early on, as confident as ever about his stature and legacy, daring you to call it a comeback. By the time he directs his vitriol outward in the album's final moments, loudly asserting his superiority over the rest of the industry, he's preaching to the choir. — Alex Swhear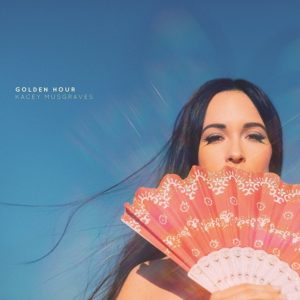 9. Kacey Musgraves – Golden Hour
The East Texas–born songwriter, singer, and guitarist delivered the crossover to end all crossovers with Golden Hour, a delightfully sheeny crowd-pleaser that edges toward the precipice of pop music without toppling over. When compared to her earlier kitsch-soaked porch-country albums, Same Trailer Different Park and Pageant Material, Golden Hour displays a conspicuous want for a wider audience, something that would be off-putting in less skillful hands. But she avoids the insulting banjo-rap trappings of Music Row by leaning into her best commercial instincts, adding disco beats, vocoders, and strings for pumping party anthems and more deeply affecting love songs.
Breakout single "High Horse" is an excellent display of such sonic opposites, mingling pulsing dance rhythms with dusty boots. Musgraves's masterful wordplay here forms a new feminist anthem, dismantling power structures by invoking classic cowboy imagery over beats Donna Summer would approve of. It's an invitation to fight, dismantle, Bye-Felicia oppressors and downers, and to have a bit of fun while doing so. Clear-eyed lyrical themes of love and rebirth through the record are a refreshing breath of earnestness, the music a grand culmination of a lifetime spent fine-tuning already sharp ears. By embracing influences outside the country music galaxy, she has conceived of a brightly shining star. Through innovation, Musgraves forged a classic. — Erin Osmon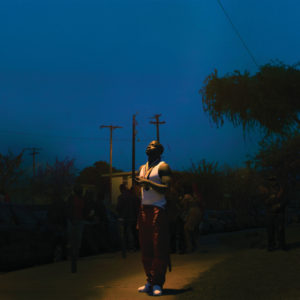 8. Jay Rock – Redemption
Some art historians question the legacy of avant-garde painter Henri Rousseau, debating whether it was spurred merely by the nepotism of his good friend, Pablo Picasso. Likewise, it's easy to pass off Jay Rock as a Rousseau of the rap game—but that's just if you don't realize that Rock actually helped Kendrick Lamar get his big break, not the other way around. Rock is not Rousseau—he's Braque, the underrated painter who created Cubism right alongside Picasso, retaining equal credit among experts of the art form. Instead of Cubism though, it's Top Dawg Entertainment's omnipotent rap, which code-switches between corner boy and sensitive outlier by the second, and never compromises musicality for lyricism, or vice versa.
Redemption is the natural next chapter for Rock since his 2015 West Coast gangster opera 90059, breaking away from his harrowing past to marvel at his present and future. On its title track, in between one of SZA's best hooks ever, Rock reflects on his 2016 motorcycle accident and imagines his funeral: "I see some of them showing up just to post a picture like they was my nigga / Instagram's a dead man's best friend." Near-death has put the preoccupations of his fellow celebrities into sobering perspective. When Rock recently walked undefeated boxer Deontay Wilder into the ring performing his hit "WIN" as if he wrote it with that very moment in mind, Redemption's vital role in 2018's cultural landscape made more cosmic sense than ever—the long-enduring victory by personal definition, undistracted by trends and societal accolades for even a second, sticking by one's true strengths and letting the rewards come naturally. — Jamie Lawlor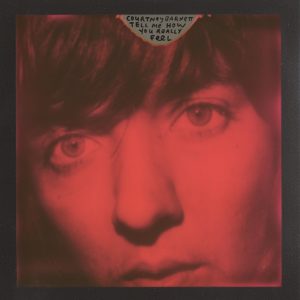 7. Courtney Barnett – Tell Me How You Really Feel
Something I write a lot in my journal is some variation of "I don't actually mean half the things I say." It's a sensation I get on occasions when the shadows of anxiety and depression weigh a little heavier around my edges. I know Courtney Barnett knows what that's like, because she broaches the subject deftly on her fifth and richest album to date, Tell Me How You Really Feel. Barnett has always been dynamite when writing about mental health (see "Avant Gardener" and "Nobody Really Cares If You Don't Go to the Party" in particular), but she's outdone herself this time. She delves into all the gloomy crannies of her mind—displaying isolation, rage, insecurity, sometimes even optimism—all while maintaining her singular playfulness.
In classic Barnett style, the songs on Tell Me often sound buoyant, even as she recounts ignoring phone calls for twenty-three days. "It's vicious in winter," she sings on "City Looks Pretty," a bouncy ode to the way places can sometimes feel more real and welcoming than the people in your life; "You never say what you mean / Friends treat you like a stranger and / Strangers treat you like their best friend, oh well." She also drawls glibly about medication, feelings of inferiority, needing validation, and misogyny-induced anxiety, like on the Margaret Atwood-quoting "Nameless, Faceless" ("I wanna walk through the park in the dark / Men are scared that women will laugh at them…… / Women are scared that men will kill them"). She then declares she can "only put up with so much shit" on the doomier "I'm Not Your Mother, I'm Not Your Bitch." There's even a song called "Crippling Self Doubt and a General Lack of Confidence," on which she feels she both doesn't know and doesn't owe anything.
But she also sings about "keepin'g on" and ignoring the destructive voice in your head. Despite it all, there's always humor, joyful melodies, and straight-up killer riffs. Barnett's a skilled and veritable Rock Star, a fact I fully realized when I saw her shred these songs, grinning, to a thousand fans at Newport Folk Festival this summer. Proof that telling us how she really feels really works. — Leah Mandel
Click here to read our cover story on Courtney Barnett.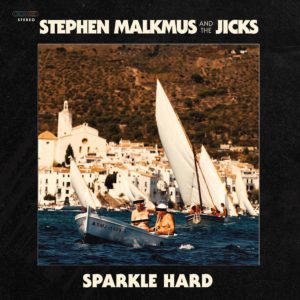 6. Stephen Malkmus and the Jicks – Sparkle Hard
As the frontman of Pavement, Stephen Malkmus recorded some of the most influential, indie genre–defining albums of the twentieth century. For better or worse, it's work all of his subsequent productions will be measured against, even though he's been recording solo for nearly twenty years now. Sparkle Hard, his seventh solo album, stands firmly with one foot in the past and the other in the present. An "if it ain't broke, why fix it" mentality lends a well-worn familiarity, but that doesn't mean he isn't playing around with our expectations a little.
Malkmus channels his fuzzed out, lo-fi guitar riffs into some of his sharpest and most blatantly political commentary on songs like "Bike Lane," a highly-charged indictment of privileged liberals more outraged at transportation alternatives than the death of Freddie Gray while in police custody, and "Middle America," an ambling rumination on growing older, featuring a probable allusion to the #MeToo movement: "Men are scum, I won't deny." Malkmus continues to mix it up with spacey vocoder-enhanced vocals on prog-jam "Rattler" and a Kim Gordon cameo on the stripped-down, twangy, tongue-in-cheek "Refute." All the while, he retains his signature effortlessness, stepping back when things start to get too serious.
Maybe that's why this album feels so aptly timed. We're within the midst of a nostalgia boom for bands that defined the '90s, while current mainstream rock seems to take itself more and more seriously, panicking that the genre is on the decline despite a new class of young, wry indie artists nipping at their heels (many of whom seem to have studied at the School of Malkmus Wit). We needed a new record from Stephen Malkmus to remind us that rock isn't dead. Far from it, actually. Graduating from Prince of Slack to Dad of Indie, he both reasserts his long-honed mastery of the genre and leaves room for the slacker kids bringing up the rear. — Carrie Courogen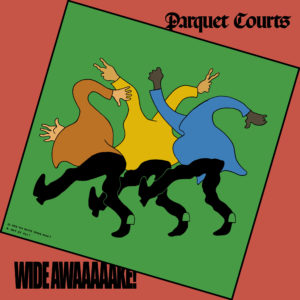 5. Parquet Courts – Wide Awake!
This year felt like riding an out-of-control rollercoaster that wouldn't let you off. The more attention you paid to what was happening in the world (and what wasn't), the more enraged you became. Parquet Courts understood what that felt like. On Wide Awake!, the group expanded their sound while searching for optimism in a time when anger feels all-consuming, and good news comes in smaller doses fewer and farther between.
Backed by the intention to make "a punk record that you could put on at a party" that encapsulates both anger and joy, Parquet Courts, with the help of producer Danger Mouse, made their most interesting, ambitious album to date. The band's DIY punk roots still show, but they aren't center stage. Rather, they broadened their palette with musical influences including Mardi Gras, get-down G-funk, and jittery art rock. The result is an album that makes you dance when you feel like screaming. Andrew Savage's acerbic lyrics on contemporary issues—from reconciling how much political awareness affects personal mental health ("Normalization") and calling for collective bargaining ("Total Football") to confronting climate change ("Before the Water Gets Too High")—find homes within the boppable rhythms held down by drummer Max Savage and bassist Sean Yeaton.
The bouncy title track is an apt thesis statement tying the album's eclectic musical influences together. Impossible to sit still to, "Wide Awake" can't help but sound something like a twenty-first century follow-up to Talking Heads' "Making Flippy Floppy." The world may feel like it's in chaotic disarray, but there's only so much we can do about it. For now, we're in this mess together, still finding reasons to groove. — Carrie Courogen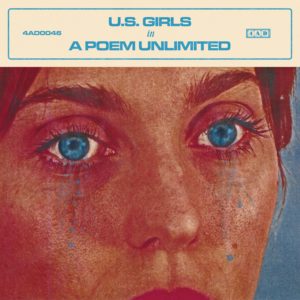 4. U.S. Girls — In a Poem Unlimited
After Trump's election, there was a lot of talk about how we could at least expect some good art out of all this, as if good art was the type of thing that needed an extra kick in the ass to exist in the first place. It doesn't—and besides, if you want art to take on politics, you don't need to wait for someone like Trump to show up for it to do so. Likely the most incisive political takedown this year came from U.S. Girls—and it wasn't Trump in the crosshairs of In a Poem Unlimited's lead single "Mad as Hell." It was Obama.
"You took me for an eight-year ride, though you were never by my side," Meg Remy sings, later citing drone strikes amidst an endless Middle Eastern war as being the real substance lurking behind Barry's easygoing charm. The sound of that song, like the sound of much of Remy's music, is based in the steady rhythms and innocent tones of '60s girl groups, which makes for a sharp bite when she writes over it with a new script—particularly when that script is about war, murder, and systemic oppression.
Remy, who recently relocated to Toronto from Philadelphia (you can't say she doesn't put her money where her mouth is), recorded the album with the group The Cosmic Range, who took her retro harmonies and pushed them to new psychedelic landing places, creating a blissfully anachronistic listening experience. As such, In a Poem Unlimited isn't really all that tied to this current moment, political or otherwise. It's in the past, it's in the future. It's where we always are, which maybe isn't the place where you want us to be. — Nate Rogers
Click here to read our feature on U.S. Girls.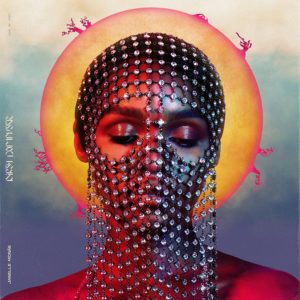 3. Janelle Monáe — Dirty Computer
"I'm not America's nightmare. I'm the American dream," Janelle Monáe declares in "Crazy, Classic, Life," a track that appears at the top of Dirty Computer. Referencing Malcolm X's famous "American Nightmare" speech during a time that feels like a bad dream for our country, Monáe sets a listener up for an album definitively taking on a queer, black, female identity in the face of hatred.
"Being a queer black woman in America, someone who has been in relationships with both men and women—I consider myself to be a free-ass motherfucker," Monáe said, coming out as pansexual in a Rolling Stone cover feature this year.
That freedom rings through every beat of Dirty Computer, Monáe's first album since 2013's Electric Lady. Gone is her android alter-ego Cindi Mayweather; in its place is Monáe herself, front and center, because pop music today can be political simply by being personal.
Dirty Computer weaves the serious with the fun; the music is never sacrificed for the sake of the message. "Screwed" and "Django Jane" explore sex and power with anthemic funk basslines segueing into hard-hitting, endlessly quotable rap ("Hit the mute button—let the vagina have a monologue"). "Pynk" drenches female empowerment in a sweet, summertime golden hour filter, while "Make Me Feel" rejoices in its sensual, technicolor '80s Prince homage.
Packed full of guest appearances by contemporaries Pharrell Williams, Zoë Kravitz, and Grimes alongside elder statesmen Brian Wilson, Stevie Wonder, and Prince, the album feels like one giant, joyous party. It's a declaration of power and ownership of any kind of othered identity—be it on the basis of sexuality, gender, or race—but it's also a euphoric celebration of those things that make us different. — Carrie Courogen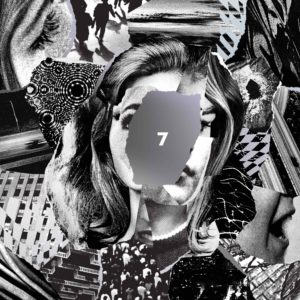 2. Beach House — 7
It's sort of hard to believe that Beach House had anything new to say in 2018—not because they've already said it all over the course of the past decade, but because they've so vehemently insisted that they found a perfectly good formula to stick to way back in 2010. While 2015's Depression Cherry leaned a bit more into the Julee Cruise influence—and strayed from the relatively experimental balladry of tracks like "Real Love"—their seventh album feels like their first set of recordings brought down to earth from the ether.
Early singles "Lemon Glow" and "Dive" introduced the corporeal Beach House as a band permissive to live percussion; while their signature programmed drums make frequent appearances, newly adopted drummer James Barone's unobtrusive third-wheel presence behind the kit fundamentally alters cuts like "Pay No Mind," a surprisingly straightforward shoegaze number despite its illicit lack of deafening reverb. At other times, the live drumming is so buried in uncharted territory that it goes unnoticed, such as on the pulsing, cyclical, and very much haunted "Black Car," in which Victoria Legrand's breathy ha-ha-ha's have taken a sinister turn since 2010's "Norway."
More than anything, though, 7 feels like Beach House's first collection of songs about human experiences more concrete than love, astrology, and other abstractions. There's a song about getting drunk in LA called "Drunk in LA," while "Girl of the Year" even initiates the band as an honorary LA group with a lyric offering directions down Sunset. Surprisingly, "Woo" isn't a track about romancing—well, it still might be—but the title instead references the celebratory Ric Flair interjection, which quietly punctuates the song before it burns out into flickering synths. It turns out Beach House is a band that knows how to have fun. — Mike LeSuer
1. Mitski — Be the Cowboy
"I thought I'd traveled a long way," Mitski sighs on "A Horse Named Cold Air," "but I had circled the same old sin." Be the Cowboy, her fifth and finest album, is consumed with the passage of time and what it does to us. The characters here are no strangers to misery—on the contrary, they are worn down by it, ready to snap. There's the barely-holding-it-together couple of the brutally caustic "Me and My Husband"; the needy, second-guessing ex-lover in "Why Didn't You Stop Me?"; the noxious relationship at the core of "Lonesome Love." These are people smart enough to understand the toxicity of their situations, but not strong enough to escape. Be the Cowboy lives in that space, mostly—the moments of numbness before the explosion.
If all this makes the album sound like music to curl up into a ball to, well, it is—sort of. Much of the subject matter is punishingly bleak, with Mitski burrowing into her ugliest tendencies and staring down her most difficult truths. The thematic terrain covered in just thirty-two minutes—nostalgia, loneliness, climate change, love, lust, sex, immortality, and death—is daunting. But Be the Cowboy never feels like the slog it could have been. In large part, this is because Mitski is juggling an ambitious array of sounds here, refusing to be tethered to expectations. "Washing Machine Heart" abrasively clanks, as if to imitate the titular appliance; "Lonesome Love" kicks off with an assured country strut; "Geyser" erupts with a propulsive chug, intermittently punctuated by dissonant noise; "Two Slow Dancers" is spare, haunted, and fragile. In tandem with a more ambitious soundscape, Mitski has become an even more masterful songwriter, poetic and funny. Even the simplest songs are lived-in and complex, with layers that unravel over subsequent listens.
Earlier, I mentioned that these songs mostly come to the edge of a breakdown, probing conflicts that simmer but haven't yet boiled over. There is an important exception: "Nobody" is the centerpiece of Be the Cowboy, a vibrant portrait of loneliness as danceable as it is sad. To hear Mitski tell it, the song originated from time spent alone in Malaysia over the holidays: "The chorus…was literally me in a semi-fugue state on my hands and knees on the floor just crying and repeating the word 'nobody,'" she explained. It's a grim image, but the music unfurls in a pseudo-disco enchantment, rising from the wreckage of Mitski's pain to become something strangely empowering. — Alex Swhear