MEMBERS: Phoebe Bridgers, Julien Baker, and Lucy Dacus
FOUNDED: 2018
FROM: Los Angeles, Memphis, and Richmond, respectively
YOU MIGHT KNOW THEM FROM: Phoebe Bridgers' clever and heartbreaking Stranger in the Alps; Lucy Dacus's introspective breakthrough, Historian; Julien Baker's tear-jerking Turn Out the Lights
NOW: New friends who took five days off from their regular touring lives to record six epic folk songs
Imagine Lucy Dacus, Phoebe Bridgers, and Julien Baker standing around a single mic in the lobby of Sound City, the legendary LA studio where Neil Young recorded After the Gold Rush. They're singing "Ketchum, ID," the final track on the EP they made together, just about twenty-five minutes after they finished writing it. They nail it in one take.
The EP in question is titled boygenius, the same name the three wildly talented twentysomethings decided to call the supergroup they formed after booking the US tour they're embarking on. Julien was the hub of this particular wheel; she became friends with Phoebe and Lucy separately, after each of them opened for one of her shows in 2016. She's a warm presence on the phone from just outside Malmö, Sweden, when she tells me it all arose organically. Obviously, she says, the tour was the perfect opportunity to perform something together. At first they thought they'd do a cover, then maybe an original song—and maybe release a single with a B-side. And then there was a Google Drive folder, with ideas for lyrics and Voice Memos containing melodies.
Lucy and Julien flew out to LA, Phoebe's hometown, in June. It was the first time they spent together as a trio, and to call it successful would be an understatement. They spent a day writing and rehearsing, and the rest in the studio: five days brewing up six knockout songs. They're the kind of women who typically write their own songs alone, Lucy tells me from her living room in Richmond, Virginia, and they were all pleasantly surprised at what a joy it was to work with people who truly, truly understood them. It came easily.
"As we wrote lines, we broke each other's hearts." — Lucy Dacus
"We treat each other as peers," Phoebe explains on the phone from LA. It has something to do with being women around the same age and positions in their musical lives—they all make forceful, folk-minded songs of a highly personal and emotional nature. But it's more than that. There's a certain empathy and wisdom beyond their years that they share, too. They let each other be heard.
Calling boygenius a supergroup gives it "the respect it deserves," Phoebe says, of the term that's more often than not used to refer to the projects of men. That they all took time out of their very busy lives and crazy tour schedules to make this gives it a unique power. It is decidedly not a side project. Its energy calls to mind the 1987 and 1999 Trio recordings of Dolly Parton, Emmylou Harris, and Linda Ronstadt; Julien says she was thinking about case/lang/veirs, the album Neko Case, k.d. lang, and Laura Veirs made in 2016. But whereas those albums were recorded with the help of men, boygenius was purely the product of Julien, Phoebe, and Lucy.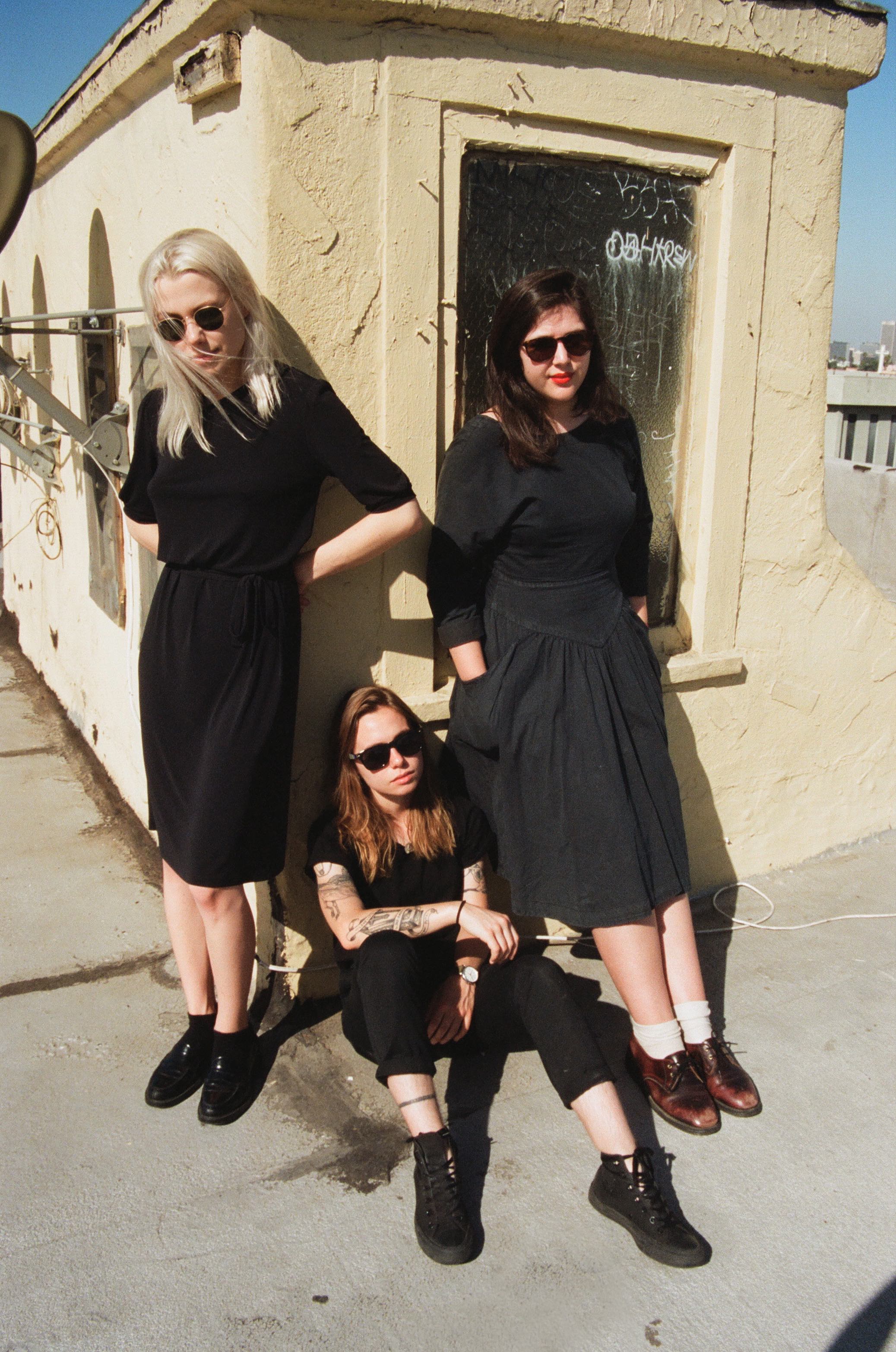 "I actually think it's very fucking significant," Phoebe says when I mention the gender thing. Lucy says recording boygenius was a rare, "specifically feminine atmosphere." None of the three had ever recorded with only women, so it was special that they self-produced it. The usual studio power dynamic was shifted. They felt more open to sharing ideas, and nobody was talking down to them about gear. It's easy to feel inferior or insecure about your talents when "some dude that's been working in the studio for years tells you why what you want can't happen," Lucy explains.
It was freeing. Having that shared experience helped them address and break down the inherent fear and hesitation that arises when you're a young woman in the vicinity of male gatekeepers. They wanted to "intentionally contradict the impulse to defer, to not be the ones in charge," Julien says. By the end of the week, there was a brightness, a confidence, a pride in what they'd done.
You can tell which songs were whose, originally. "Me & My Dog" is distinctly Phoebe Bridgers: a little hazy, all frank and literal, about kissing and forgetting to eat, and the things she wants ("I wanna hear one song without thinking of you"). "Stay Down" is Julien: She sings about being in the "back seat" of her body, "steering [her] life in the video game," with her trademark subdued fire. And "Salt in the Wound" sounds very Lucy Dacus: slow-build, deep riffs, a characteristic metaphor that Lucy leads, singing, "Trick after trick / I make the magic / And you, unrelentingly, ask for the secret." Well, very Lucy but also very boygenius: about being women who tour, about relationships that keep taking and don't give back.
"Working together begs the discernment of us as very different artists. You can't really perpetuate the idea that it's all comparable." — Julien Baker
The song they all love most is "Ketchum, ID," an idea Phoebe had that the three of them built upon. It's also about touring, the feeling of not really being anywhere. "As we wrote lines," Lucy remembers, "we broke each other's hearts." It has a far-away sound, like a "hi-fi iPhone Voice Memo," as Lucy puts it, with wistful bluegrass-style harmonies that conjure images of campfires beside the highway. Their very different timbres eddy around each other and unite with ease.
There's a trend in music writing of lumping all women rock musicians together. Before boygenius, Phoebe tells me, every once in a while she'd see some silly headline like, "Meet Lucy Dacus, the new Phoebe Bridgers," as though there's not enough room for more than one. "How many white-boy SoundCloud rappers or five-white-boy bands that sound exactly the same would that never happen to?" she asks. Ironically, coming together as boygenius forces people to consider them as individuals. "Working together begs the discernment of us as very different artists," Julien expounds. "You can't really perpetuate the idea that it's all comparable."
So, yes, it is very fucking significant. Not just because these six songs are so good, but because of the extraordinary way they came together—what it shows the world about the capacity that lies within the deep folds of friendships between women. "I want this project to be an example of how collaboration is so much more beneficial than competition," Julien says. "Every single time, collaborating will yield a richer reward for the artists themselves, and for music in general." FL
This article appears in FLOOD 9. You can subscribe to the magazine here.