The world as a whole may be experiencing a return to pandemic infection's highs, but as far as big spending shoppers go, for April 23's Record Store Day—the annual celebration of independent record stores, vinyl releases, and the collectors who love their vinyl, cassette, and CD rarities—they won't have to face smaller, monthly RSDDs (those would be the more manageable "RSD Drops" that come with fewer releases and lesser crowds).
Now, back to a sense of normality, everyone can crowd around the bins and boxes (then again, there's another small-batch RSD on June 18 focused on rarities, to say nothing of November's usual Black Friday RSD, so I'm as confused as you are) while breathing heavily.
As always, happy shopping. See you again in June.
Albert Ayler, Revelations: The Complete ORTF 1970 Fondation Maeght Recordings (ELEMENTAL MUSIC)
The last years of beyond-free saxophonist/composer Albert Ayler were sonically restless and more troubled than previous seasons. While his music jittered through a self-restrictive and reflective swirl ripe with blues, R&B, and rock, and scored with electronic instruments, his mental health suffered a sharp decline until his death from a possible suicide in November 1970. Before he parted, the world got one last great Ayler ensemble bound for France's Fondation Maeght on July 25 and 27 of 1970. Many of these tapes have been excerpted in the past on albums with poor production values. Now, however, the saxophonist's penultimate concert performances are in one place—the redemptive, howling blues of "Music Is the Healing Force of the Universe," the humorously engorged free soul of "Birth of Mirth, the cacophonous "Truth Is Marching In"—and prove how mystical and spontaneous Alyer's endgame truly was.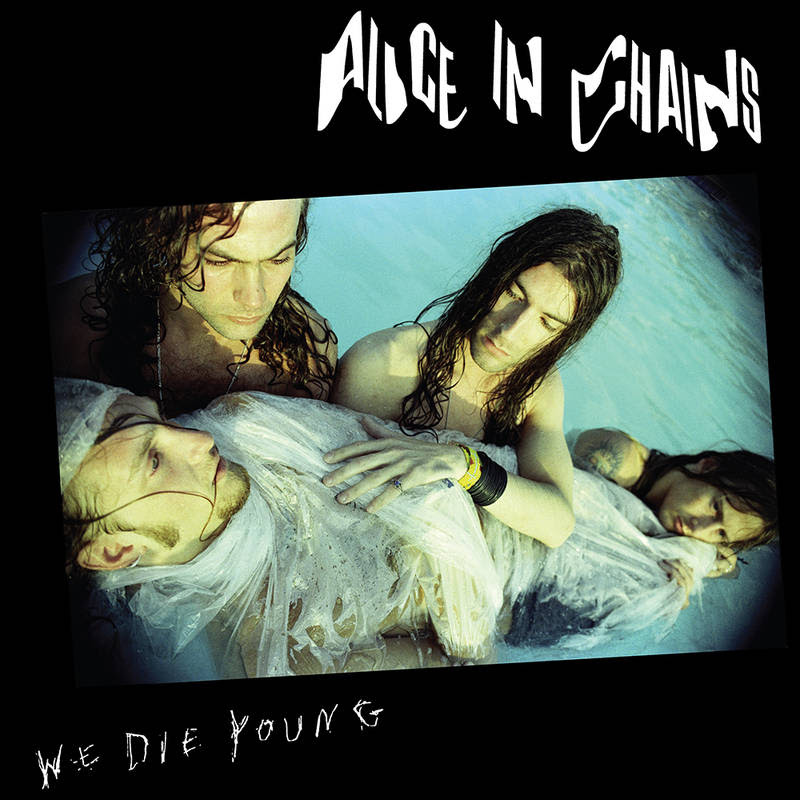 Alice in Chains, We Die Young (LEGACY)
Guitarist Jerry Cantrell and vocalist Layne Staley's marauding metal-rooted Seattle grunge ensemble dropped a promo-only debut studio EP in 1990 that never saw the light of day—until now. And while the title track and "It Ain't Like That" ended up on the band's gloomy proper debut album, Facelift, the hangover "Killing Yourself" cut, exclusive to this EP, has been Alice's unholy signature cut and their most prescient moment. Weird to listen to but impossible to put down, this is a real epitaph and one of RSD's finest finds.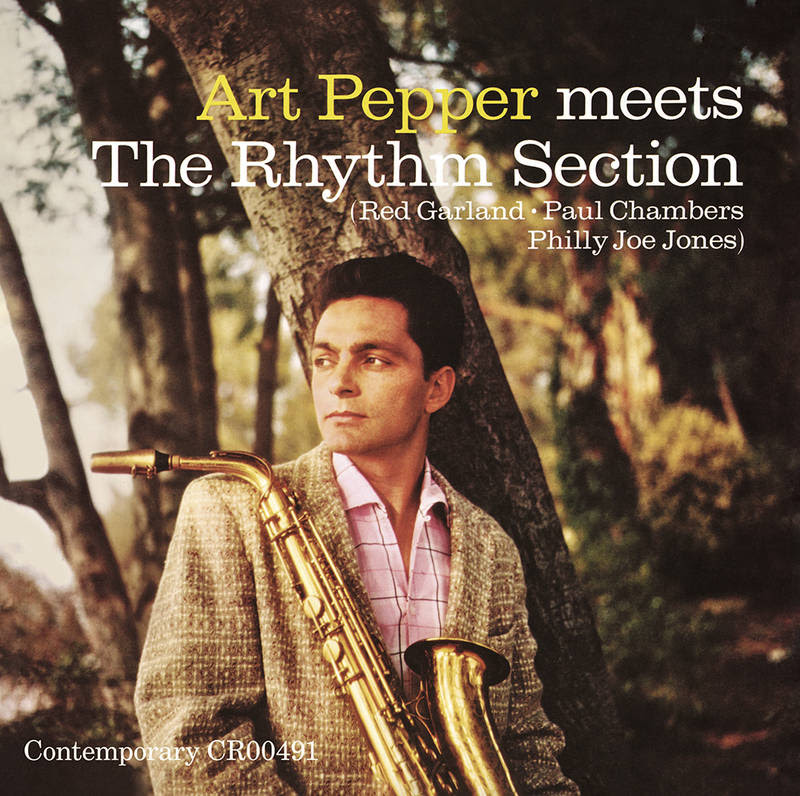 Art Pepper, Meets the Rhythm Section (CRAFT)
Reissued in glorious, suave mono, the legend of this aptly named album is as good as the music they made: It's winter 1957 and saxophonist Pepper wakes up, unaware and unprepared for a studio jam with Miles Davis' post-bop rhythm section (pianist Red Garland, bassist Paul Chambers, drummer Philly Joe Jones). Heading to the studio, Pepper wails improvisationally, free but without skronk, and finds the wild heart of classics such as Dizzy Gillespie's "Birks' Works" and Cole Porter's "You'd Be So Nice to Come Home To," along with fresh Pepper originals such as "Straight Life" and "Waltz Me Blues." What a great story. What a better album.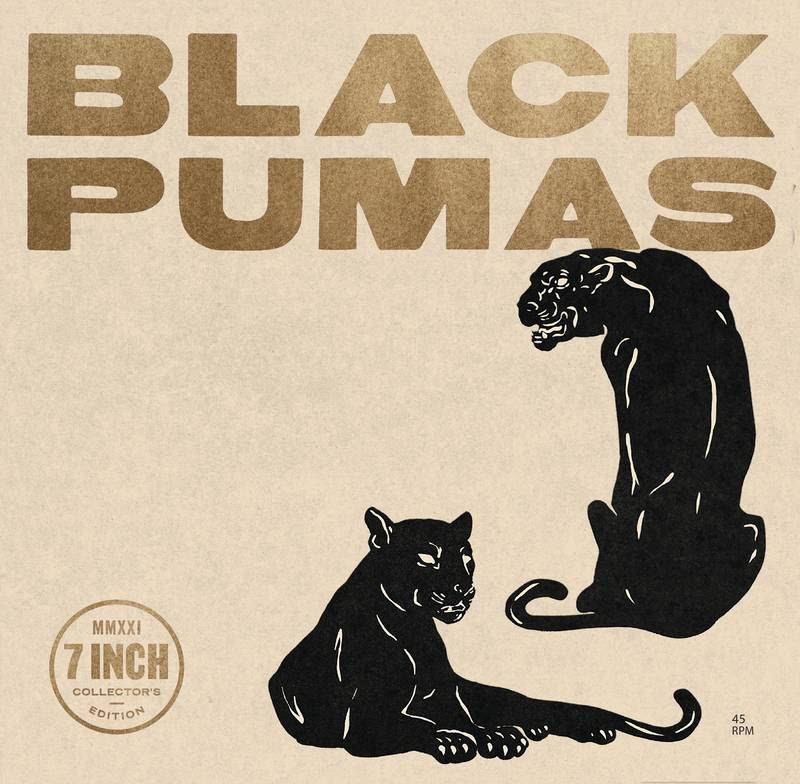 Black Pumas, Collector's Edition 7" Box Set (ATO)
The GRAMMY nominating board's most heralded psychedelic/R&B/rock-jam duo issues this choice, dusty funk six-disc collection of 7-inch 45 RPMs starring their most bracing, buoyant cuts such as "Know You Better" and "Confines." This is America's ensemble hands down, and this is their bite-sized best. Maybe it's time we got to really know the brothers of Cali-Tex beyond award ceremonies.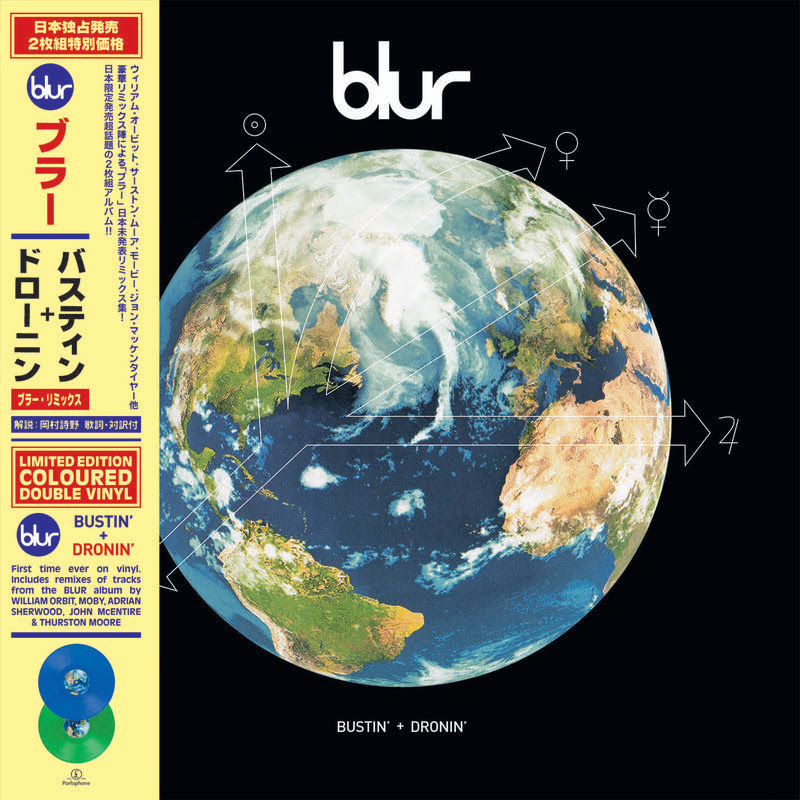 Blur, Bustin' + Dronin' (WARNERS)
Across two multicolored LPs, the band that gave us Damon Albarn when he was utterly English will release the very rare 1998, Japan-only remix compilation of tracks from Blur's 1997 eponymously titled LP. Along with hearing Albarn's best snot-nosed Ray Davies impersonation on this one-time release, what's truly charming about this comp is its very-'90s set of remixers handling Blur's tracks such as Thurston Moore, Tortoise's John McEntire, dub maximalist Adrian Sherwood, and Madonna's buddy William Orbit. Weird, but wonderful.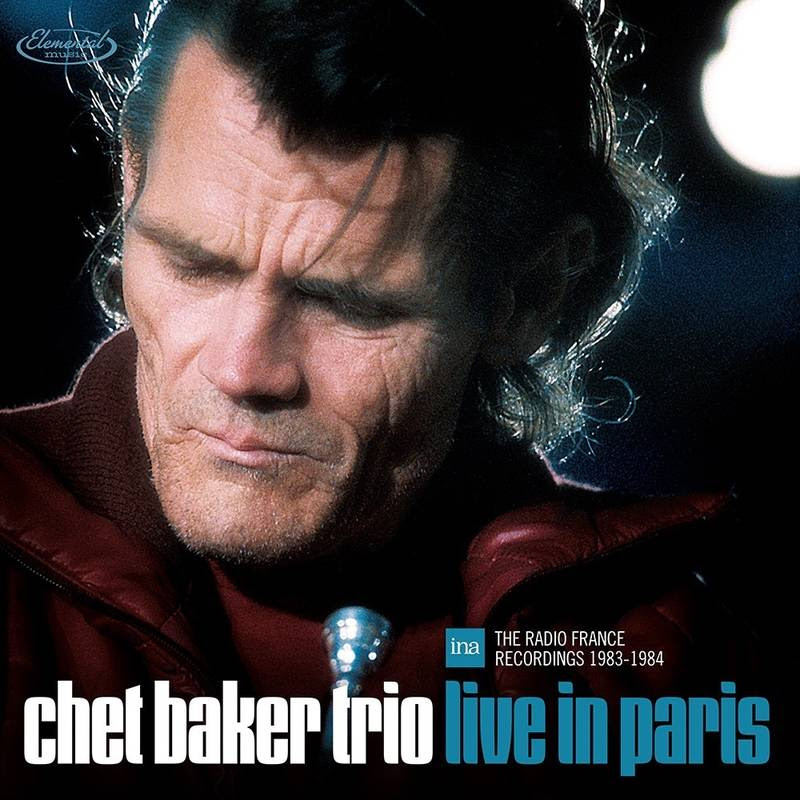 Chet Baker Trio, Live in Paris (ELEMENTAL MUSIC)
To hear the gossamer softer-than-soft vocalist and trumpeter in a drummer-less setting is like driving to heaven on a cloud—and that a more haunted Chet Baker died four years after these Paris live shows took place only floats the heaven-bound analogy that much more. Sprawling across three LPs, with a rich and simple live tone to the proceedings, a heroin-weary Baker sounds more even, settled, and serene than we're used to hearing him in the '70s and '80s. And recorded by Radio France at La Esplanade de La Défense (July 17, 1983) and Le Petit Opportun (February 7, 1984) with pianist Michel Graillier by his side, you can add "confident" and "touching" to those descriptive words. Thoroughly elegant and engaging—and more than a little spooky—Chet Baker in Paris is a dream.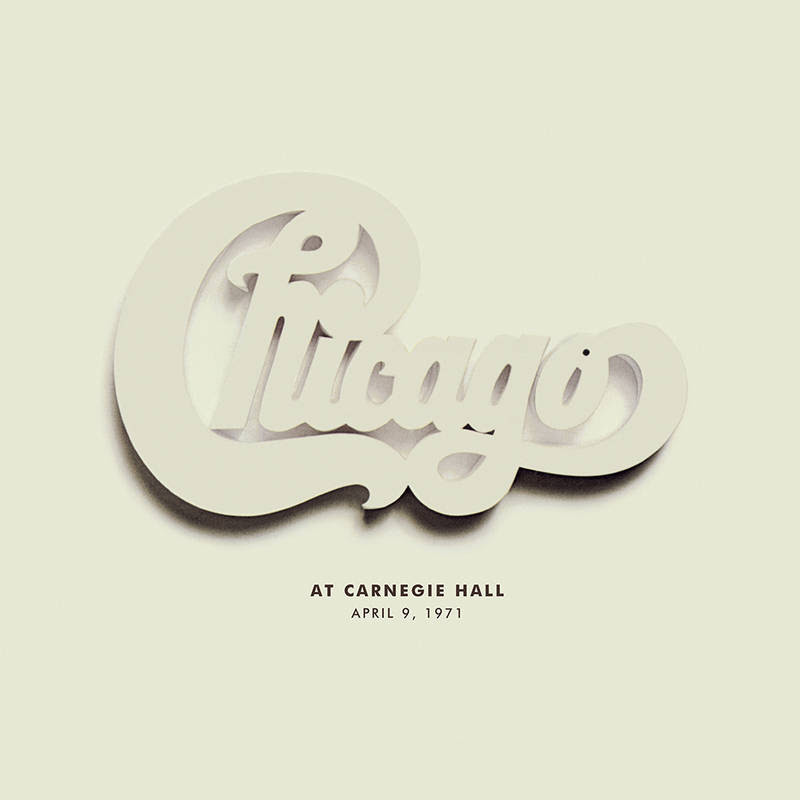 Chicago, Live at Carnegie Hall (RHINO)
When I was a kid, the first massive, multi-album live package I ever saw (the pure cream white cover) and heard was peak R&B, horny, horn-era Chicago live from the classiest concert hall in New York City. Beyond the formalism of their R&B pop hits, there's a raunchy elasticity to their live shows of the '70s that make them seem, quite frankly, invincible.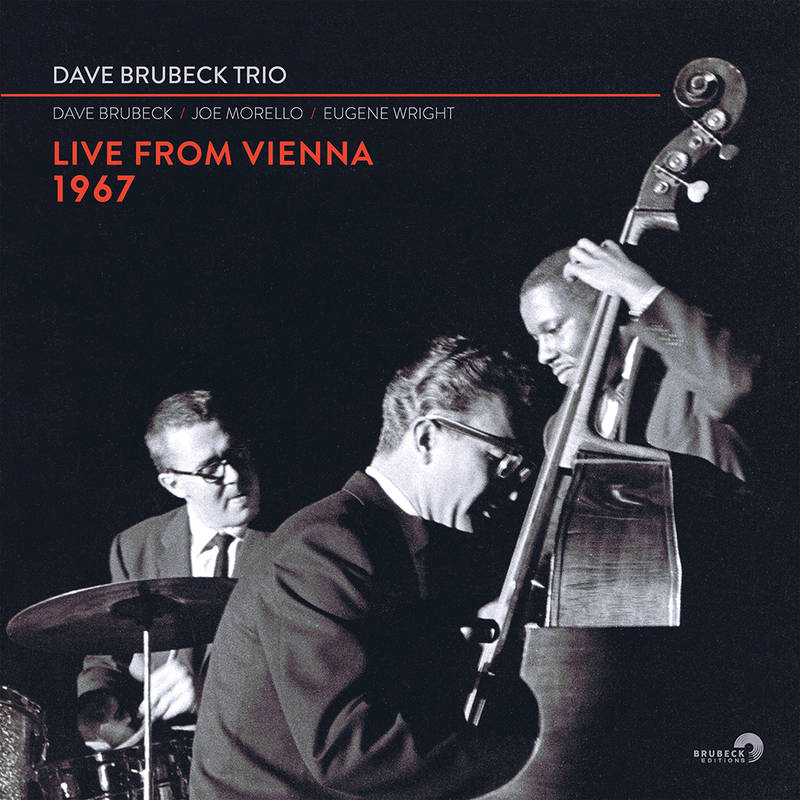 Dave Brubeck Trio, Live From Vienna 1967 (BRUBECK EDITIONS)
Almost a decade after his instant classic Time Out hit the stands, pianist Brubeck was still wowing adventurous jazz listeners with odd tonalities and offbeat time signatures in the most memorably melodic way possible. Speaking to that test of accessibility and almost-avant-everything is this spare, pared-down session with bassist Eugene Wright and drummer Joe Morello, an accidental trio when you know that Brubeck's main man, wiry saxophonist Paul Desmond, missed his flight and this Viennese gig, therefore changing the trajectory of Brubeck's intricate arrangements, overall vibe, and congenially weird ensemble spirit with more air to spare. That doesn't mean this trio in Vienna plays math jazz solely for logic's sense. Each of these cool forefathers of The Bad Plus have room to stretch out, improvise, and fill in the blanks for Desmond with the pleasant Miles-favorite "Someday My Prince Will Come" and the polyphonic "La Paloma Azul" as this collection's most impressive moments.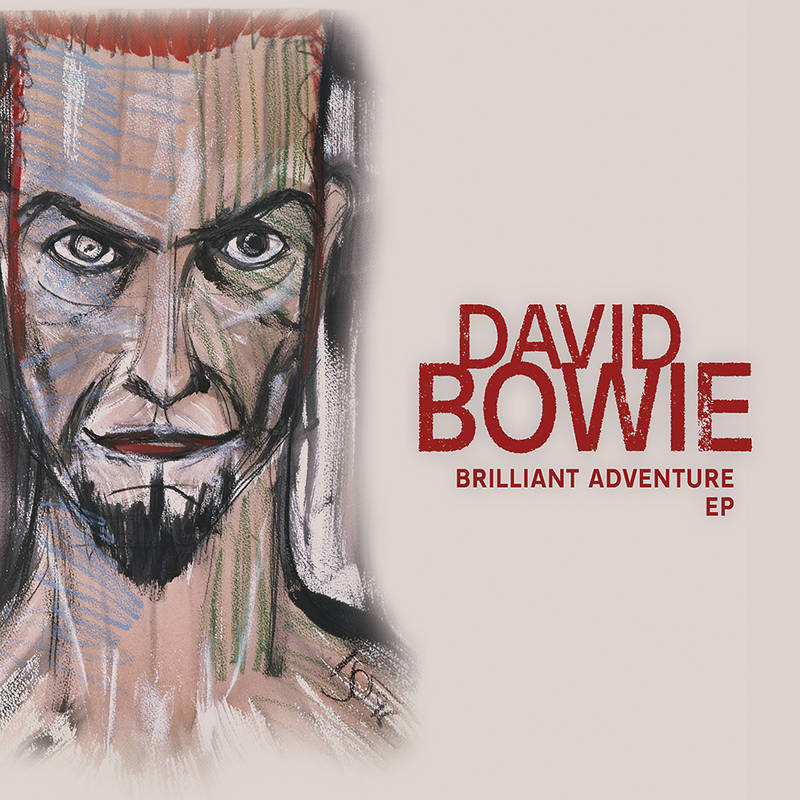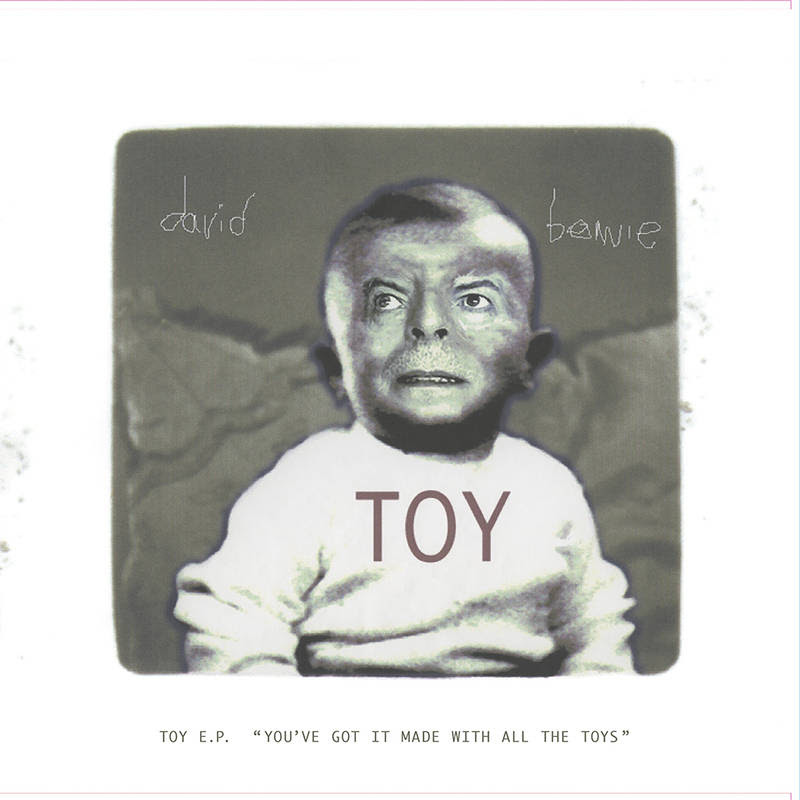 David Bowie, Brilliant Adventure EP & Toy (PARLOPHONE)
Culled from outtakes of his recent chronological box set of '90s experimentalism, the former offers dramatic unheard songs from the Outside era ("Johnny Dowloader," an early demo of his shredding "I'm Afraid of Americans," is especially good) and two hammy live tracks with just pianist Mike Garson by his side: a jazzy "A Small Plot of Land" and the Jacques Brel cover "My Death" from a fundraiser for the New York Public Theater at the Shakespeare Festival in 1995). The Toy EP, a then-unreleased album of Bowie reminiscing about his pre–Space Oddity days, is best displayed in its live tracks, "Can't Help Thinking About Me" from 1999 and two Roseland Ballroom songs from 2000 I remember as if they were yesterday: a bluesy "I Dig Everything" and a slow, theatrical "The London Boys." Even if you don't love the songs—and you should—what's finest about both EPs is how damned powerful Bowie's vocals are.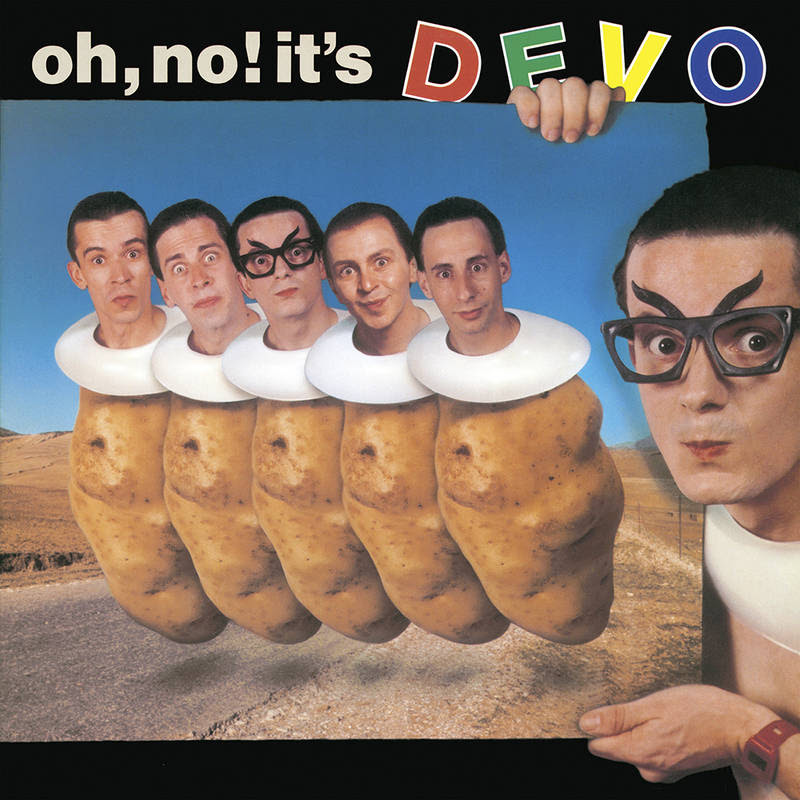 Devo, Oh, No! It's Devo: 40th Anniversary Edition (WARNERS/RHINO)
Are we celebrating four decades worth of the least heralded Devo album now? Sure. Though it doesn't contain the frantic electronics rhythms and sinister robotic synthwave of bigger name Mothersbaugh-Casale albums, their first non-self-produced album since their debut welcomes Queen/Cars producer Roy Thomas Baker, quirky trick hits such as "Peek-a-boo!," and is colder, smoother, but still filled with the jovial menace of yore. Plus, it's a picture disc. Party!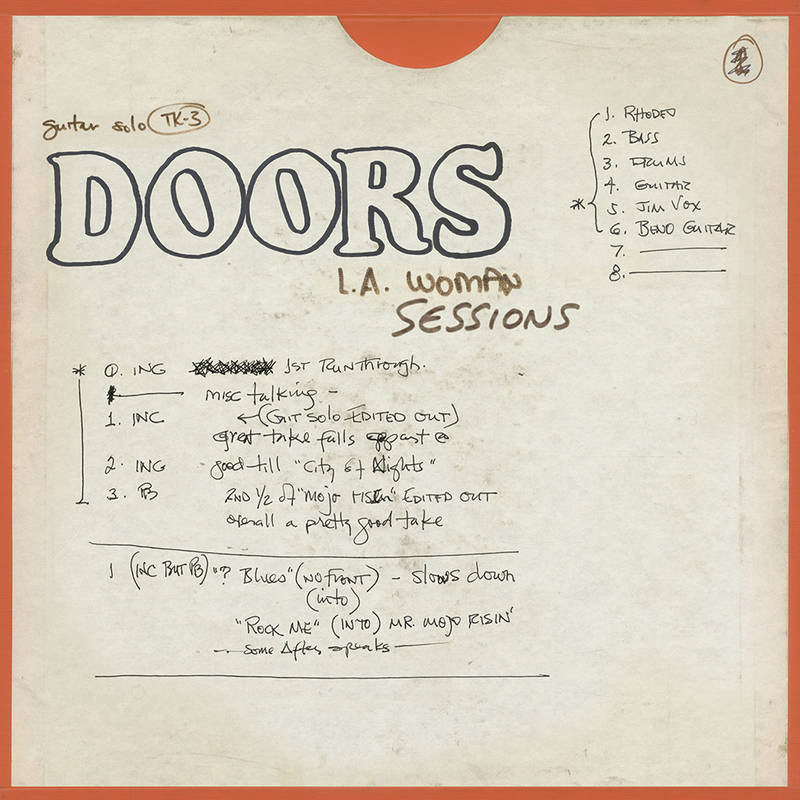 The Doors, L.A. Woman Sessions (ELEKTRA/RHINO)
To go with their Christmastime 50th anniversary package of The Doors' dark last album and their guitarist-composer Robby Krieger's long-inevitable autobiography, the foursome's producer-overseer has curated a four-LP set made up of nearly three hours of outtakes and demos from their bluesy finale. How many times can Jim Morrison roam the Californian desert plains in a state of stoned immaculate? A lot. And they all sound pretty great. Get your mojo rising one more time.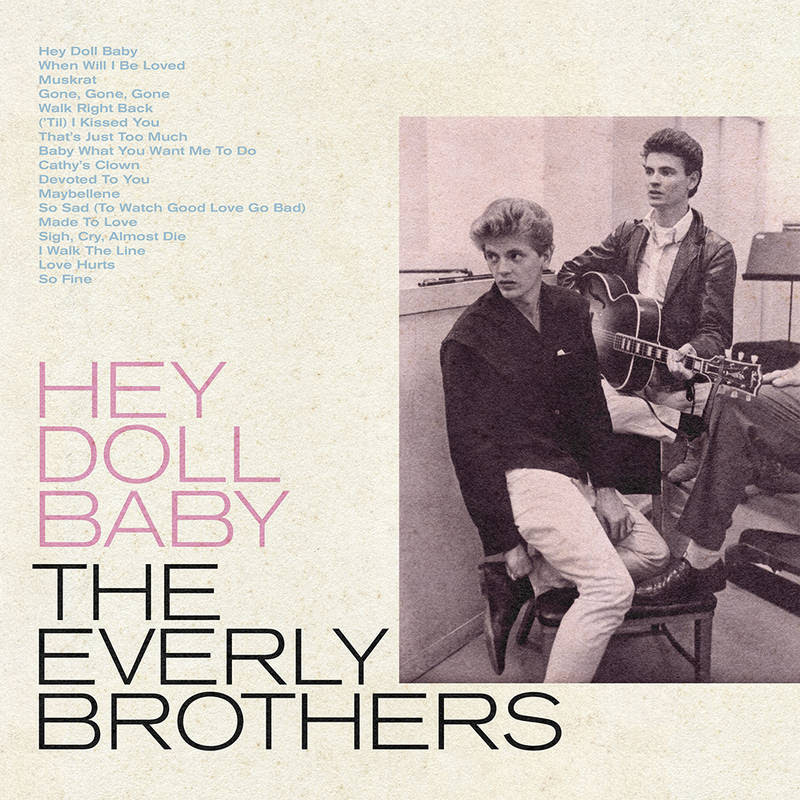 The Everly Brothers, Hey Doll Baby (WARNERS)
Harmony's best friends, Phil and Don Everly, may have been at their throats as feuding brothers. But from the late-'50s onward, they paved the way for shimmering, layered-vocal pop and country rock before Dwight met Yoakam. Oddly, despite their sway over fellow harmonists such as The Beatles (McCartney swears by them still), a lot of the Everlys' music gets forgotten or mislaid. Crucial, then, is this 17-track vinyl collection that serves a primer to its forays into strung-out rockabilly ("Baby What You Want Me to Do"), hiccupping pop ("When Will I Be Loved"), and #1 smashes such as 1960s "Cathy's Clown"—all sounding clearer and denser than ever.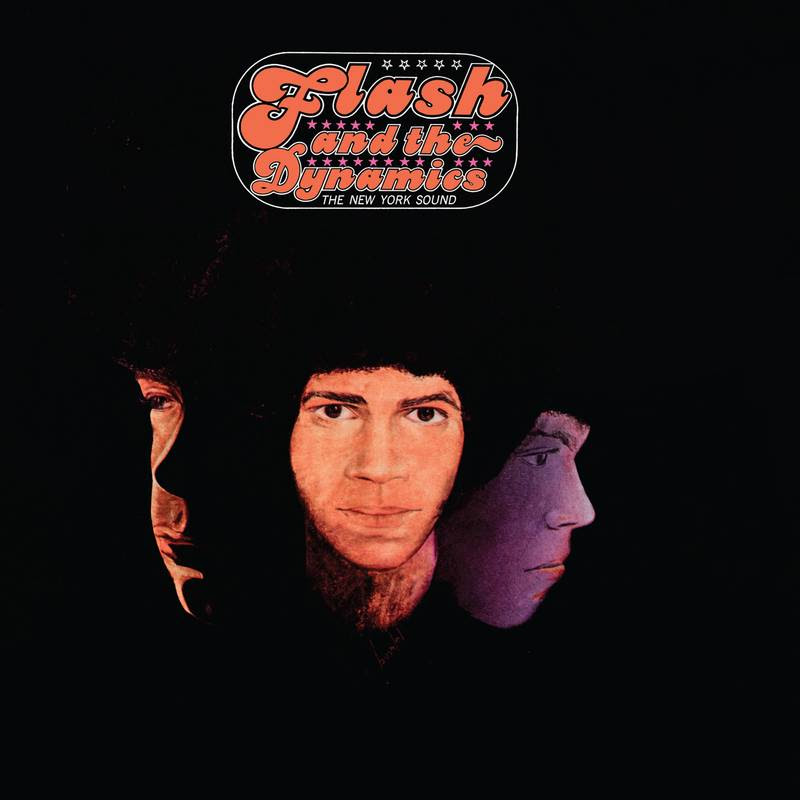 Flash & the Dynamics, The New York Sound (FANIA/CRAFT)
The very pinnacle of NYC Latin barrio-branded psychedelic soul, this 1971 album featured crisp Afro-Cuban rhythms and Indigenous instrumentation with wiry distorted guitars. Produced by Miguel Estivill, and featuring Fania studio session men such as singers George "Flash" Espada and Ray "Rebel" Espada, this was the famed Latin label's experiment in Chango soulsonics. And now on purple vinyl.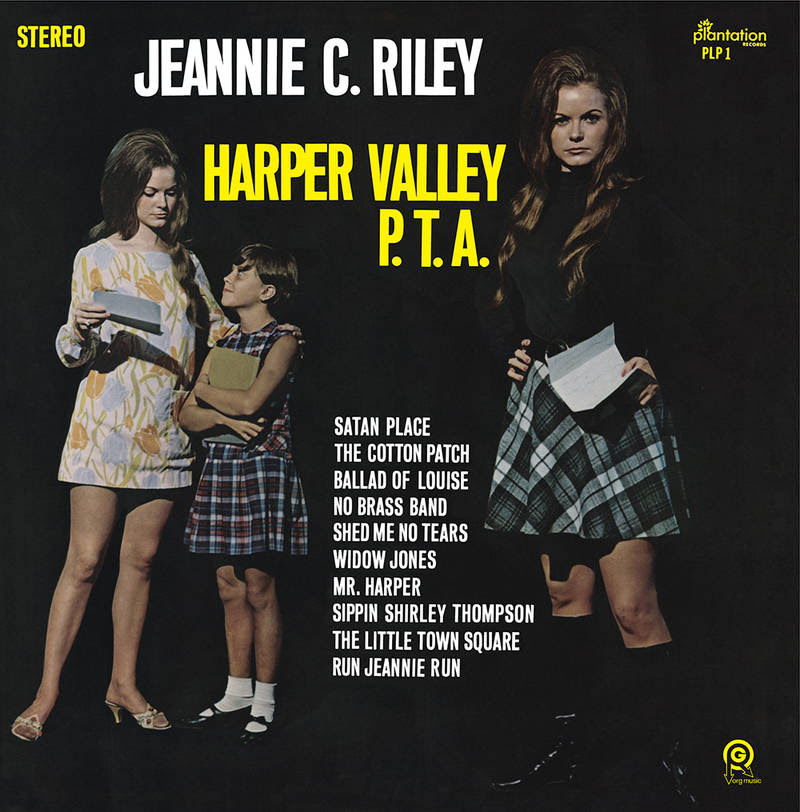 Jeannie C. Riley, Harper Valley PTA (ORG MUSIC)
Country music's first real concept album (Porter Waggoner might argue The Bottle, but play along here) is a sort of Our Town for the living, one where a small rural space filled with the old and young besotted by homespun wit and tenderness hold court. Vocalist and writer Jeannie C. Riley in 1968 became the first woman with a #1 hit on both the Billboard Pop and Country charts for her troubles here, and this is the first time the album has been available in over 30 years.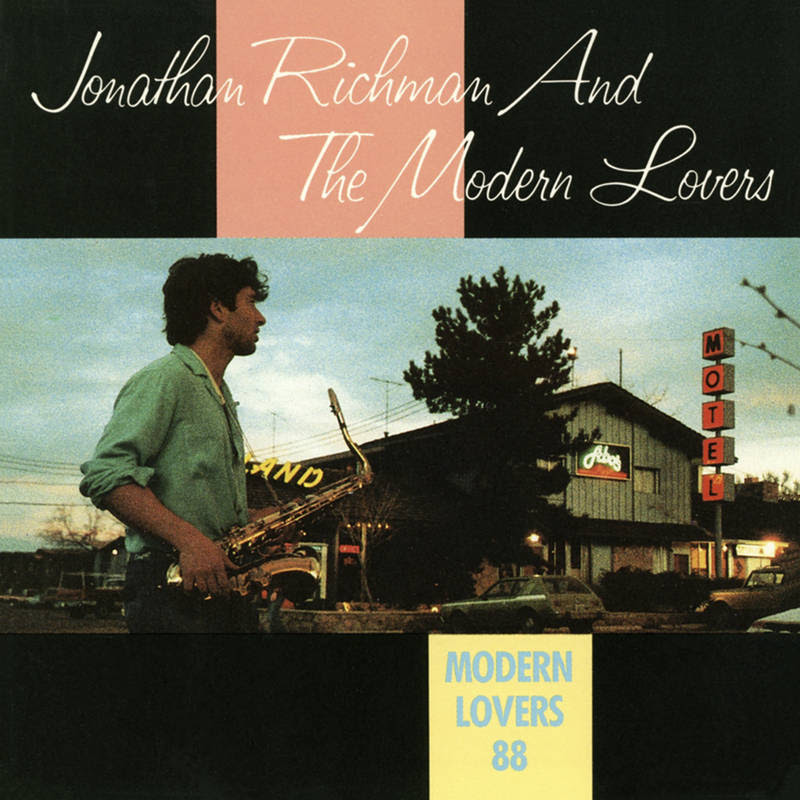 Jonathan Richman and the Modern Lovers, Modern Lovers 88: 35th Anniversary (CRAFT)
If anyone could write and squawk songs such as "When Harpo Played His Harp" with a straight face, it's Jonathan Richman. Initially a Lou Reed acolyte inspired by The Velvet Underground, Richman went through several Modern Lovers iterations until he got to drummer John Avila and guitarist Brennan Totten. Hanging onto a lo-fi sound, Richman found a greater roominess in this mostly acoustic setting and belted out Bo Diddley–like rumblers with touches of doo wop such as "I Love Hot Nights" and "Gail Loves Me." And then he broke up the band. Luckily we have this new "Hot Nights Sky Blue"–colored vinyl pressing to hold onto.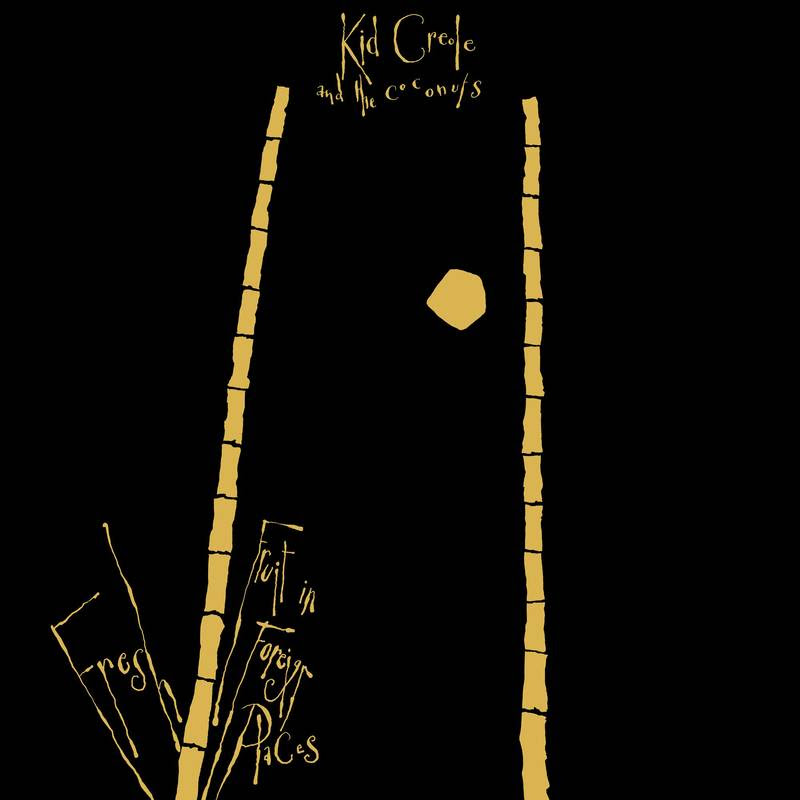 Kid Creole & the Coconuts, Fresh Fruit in Rotting Places (RAINMAN)
The second album by August Darnell's tropical hot dog knights Kid Creole & the Coconuts is not only the sophisticated composer/singer's best and most fully realized project, a work of Ellingtonian grace and skewered toxic masculinity—listening to it again, 30 years after its initial released on Sire Records, Fresh Fruit is still one of the finest contemporary recordings of the 20th century.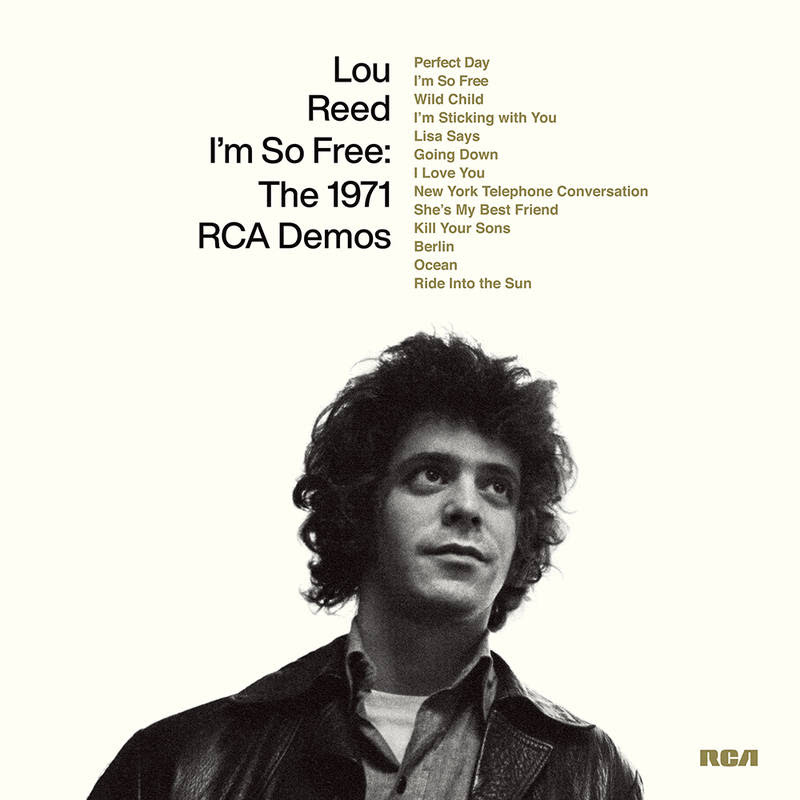 Lou Reed, I'm So Free: The 1971 RCA Demos (LEGACY)
Rhino and Legacy have gone back and forth in tackling rarities from the Bard of pre-punk's literary manifestos over the last several years, with Legacy focusing on Reed's early-day oddities. This could be the oddest (so far, no one has attacked Reed's Arista label avant-garde treats yet), as this takes a skeletal listen to a not-so-post-Velvets artist eking out the beginnings of his solo career from its very first day—October 27, 1971. Eventual favorites such as "Berlin" and "Perfect Day" sound spindly but soulful, as "I'm So Free" and "Kill Your Sons" manage a naïve brand of raw gutsiness with every swallow of his voice.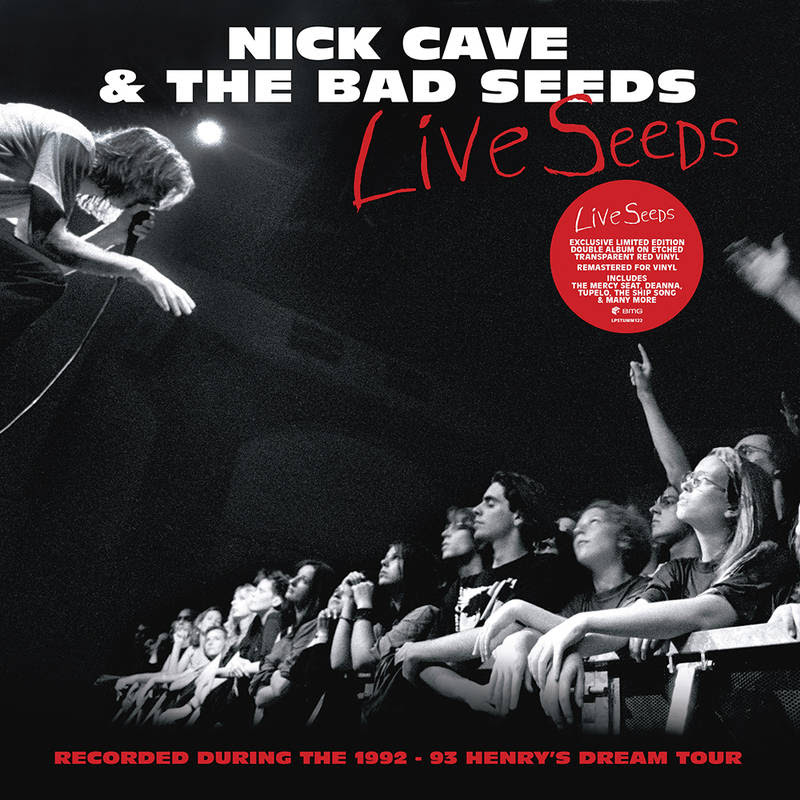 ​​Nick Cave and the Bad Seeds, Live Seeds (BMG)
With a calm Seed-less Cave and Warren Ellis currently touring the world for the more sedative, spiritually toned Ghosteen and Carnage albums, it's a must to get a live dose of the manic, panicked ruckus only this ensemble could crush. Recorded during the Henry's Dream tour of 1992 and 1993, the rushing, bloody roar of "The Mercy Seat," "Tupelo," and a dozen more tracks all scream forth from this double LP package's aptly toned blood-red vinyl.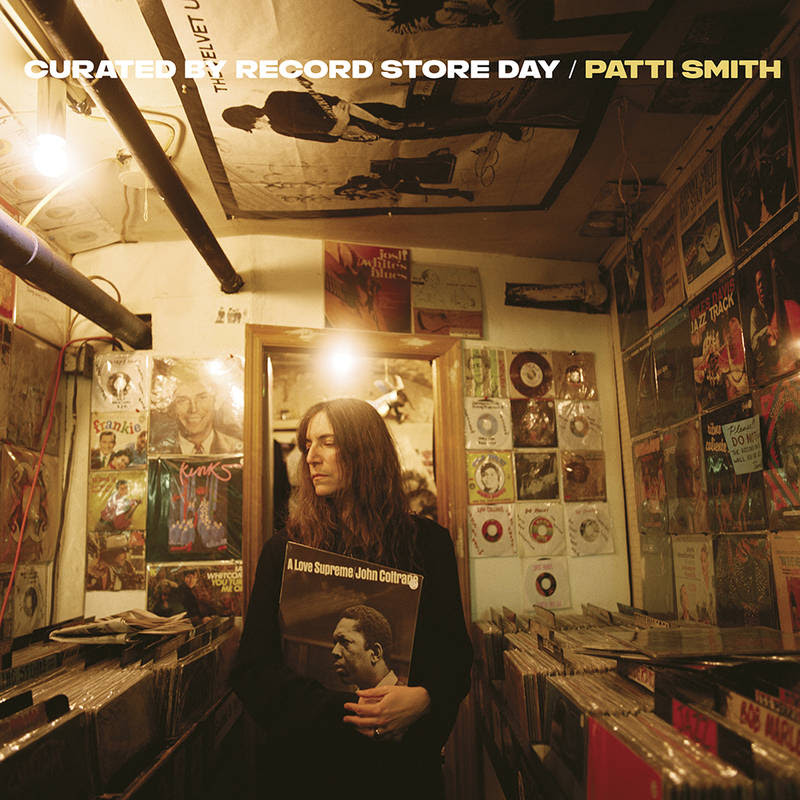 Patti Smith, Curated by Record Store Day (LEGACY)
This is just nice: the mistress of post-Beat poetry and Substack storytelling gets her palms read and her bests (from 1974 to 1996) selected by those who love her most—the staffs of indie record stores across the country—with the results being predictable but still gloriously rocking.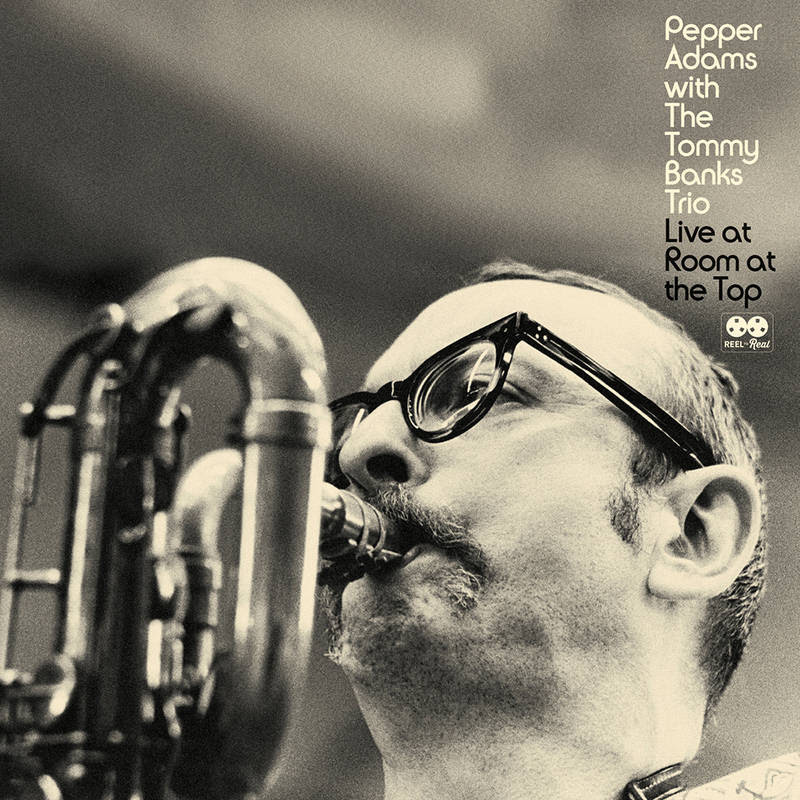 Pepper Adams with The Tommy Banks Trio, Live at Room at the Top (CELLAR MUSIC GROUP)
Forever known as "The Knife," the intense hard-bop baritone saxophonist with a deep abiding love of R&B as a session man (to say nothing of his ax battles with John Coltrane and trumpeters Lee Morgan and Donald Byrd) truly cut and slashed his way through this 1972 live jam at the University of Alberta. Together with the rarely discussed but smooth-as-Vaseline trio (pianist Banks, electric bassist Bobby Cairns, drummer Tom Doran), Adams truly breaks down emotional barriers through his long, passionate solos on "Patrice," "Three and One," and his heavy cover of Sonny Rollins' "Oleo." Woof.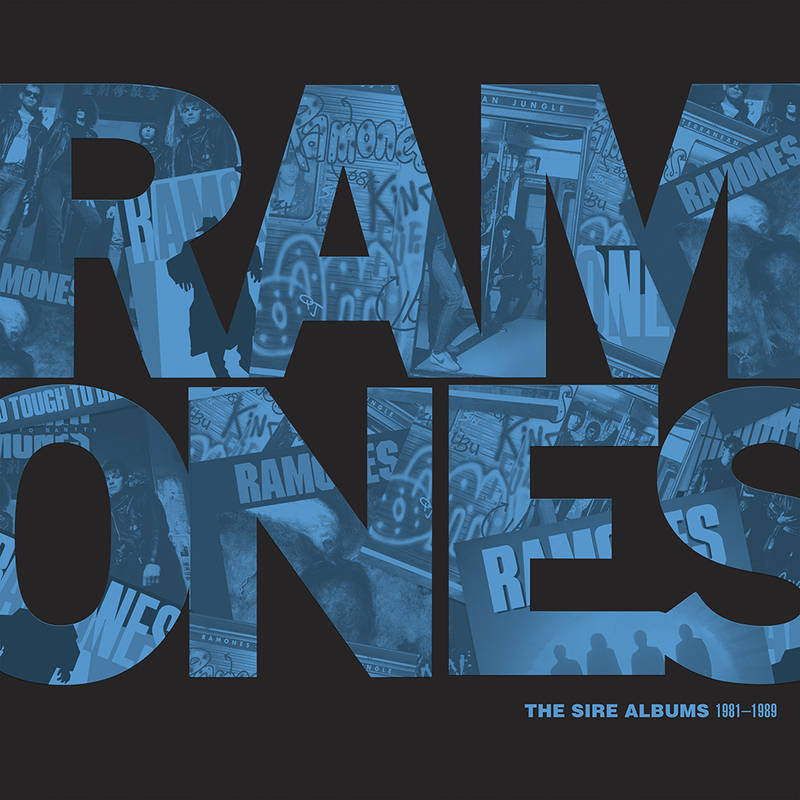 Ramones, The Sire Years: 1981-1989 (SIRE/RHINO)
The all-vinyl box sets of Record Store Day are its biggest treats, and, as suspected, Rhino has done a pretty great job of packing an all-inclusive catalog into one sweet place (see last year's everything Notorious B.I.G box, if you dare doubt me). Unlike Biggie's collection, this seven-LP box set of Joey, Johnny, Dee Dee, and whatever drummer fit their bangs-and-leather-jacket décor isn't punk rock's first salvo of the mid-'70s. Rather, this is the never-before-pressed-on-vinyl latter-day Sire Ramones of Pleasant Dreams, Subterranean Jungle, Too Tough to Die, Animal Boy, Halfway to Sanity, Brain Drain, and a neon pink splatter vinyl LP of rarities and a sticker sheet. What's awe-inspiring about this lot is how the Ramones found more metal and power pop in their lockstep punk by the time of the 1980s. Enjoy a ride you've never been on.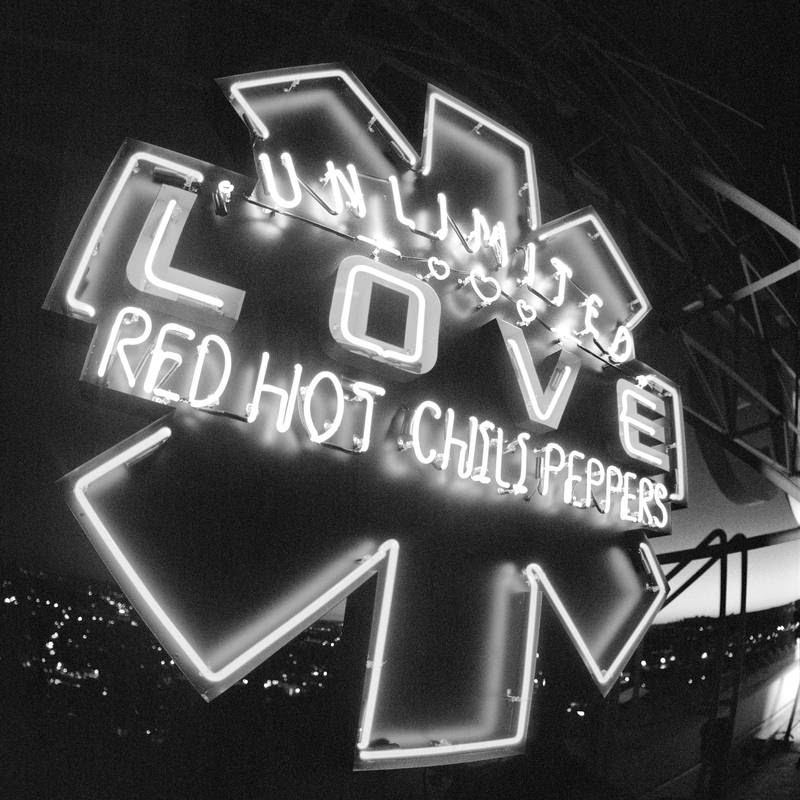 Red Hot Chili Peppers, Unlimited Love (WARNERS)
Their catchiest all-around album since Californification finds Kiedis, Flea, and Smith welcoming their most finessed guitarist and poppiest composer back to the fold in John Frusciante, as well as its bluntest producer, Rick Rubin. To that end, Frusciante figures that, by this point in his life, he'd better learn to rock out so to keep the job (and does), and for that he gives RHCP another #1 charting album. Almost as an opposite image to its colorful sleeve, the two-LP RSD Unlimited Love release is pressed on shining silver vinyl, its cover sleeve printed on silver board, and features an exclusive 24 x 36 poster.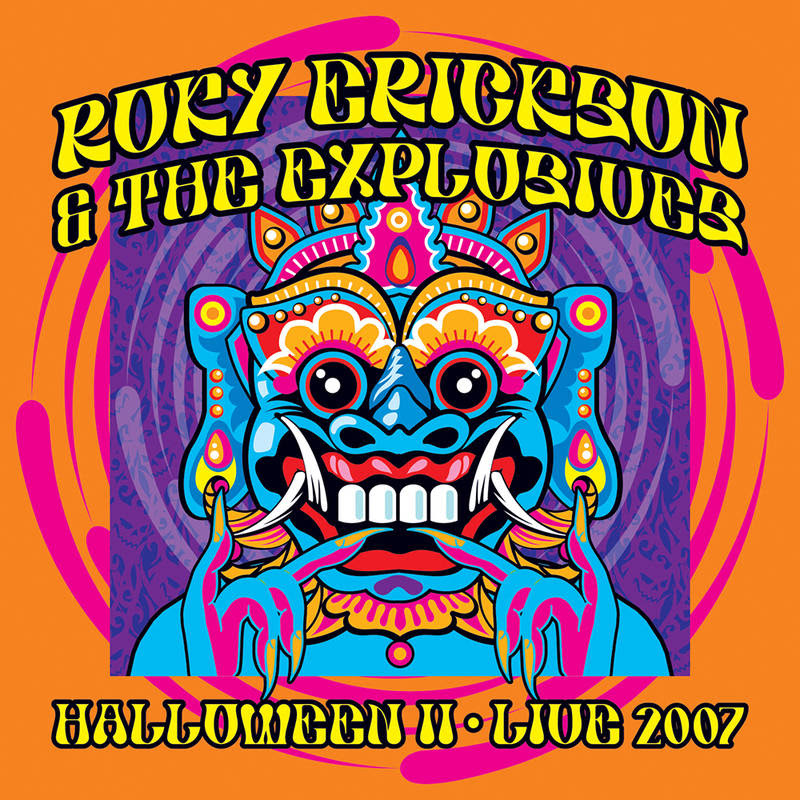 Roky Erickson & the Explosives, Halloween II: Live 2007 (FREDDIE STEADY SOUND)
The overlord singing-guitarist of the 13th Floor Elevators and the two-headed dog who returned from the psychedelic abyss more than once had a chemical, clear-headed breakthrough between 2005 and 2008, touring accordingly and with gusto with The Explosives. Recorded at the Bowery Ballroom on April 15, 2007, the white vinyl double LP (which includes a live DVD from Oya Fest in Norway) sounds off with a man possessed. Not the demons that had long occupied him, but the clarity of wild vision on tracks such as "The Beast," "Bloody Hammer," and "You're Gonna Miss Me."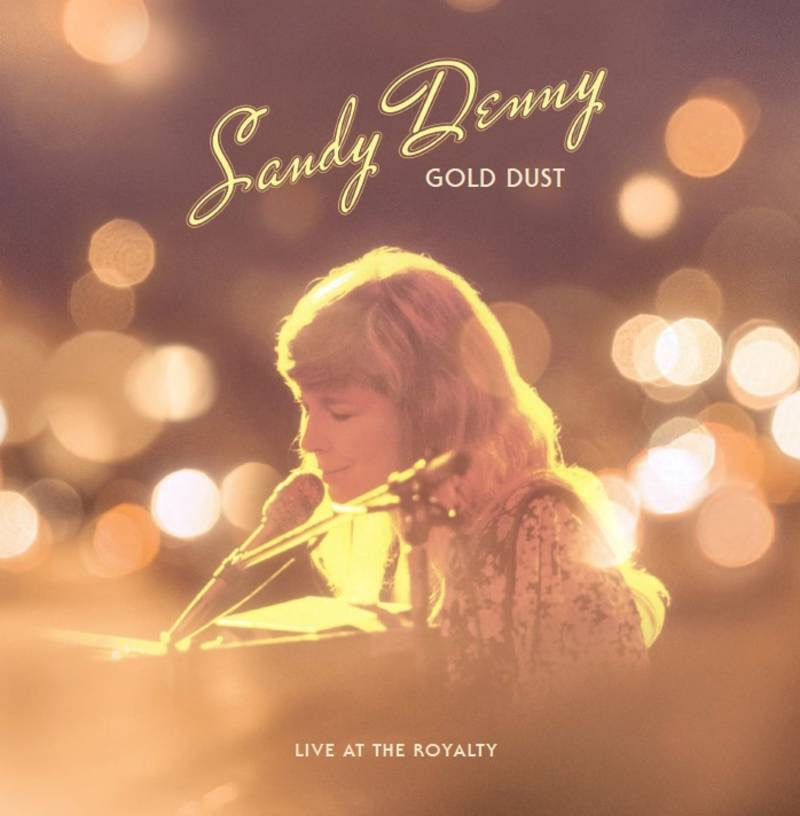 Sandy Denny, Gold Dust Live at The Royalty (ISLAND)
Freak-folk folks unite. The dulcet vocal mistress of the misty moors and Fairport Convention's lady of the canyon did too little as a solo artist before her 1978 passing. This, her final concert, includes tracks taken from her tenderhearted solo albums (The North Star Grassman and the Ravens, Sandy, and Rendezvous), as well as her work with Fairport Convention on the albums Unhalfbricking and Rising for the Moon, going all the way back to her first self-penned song,"Who Knows Where the Time Goes?" People throw around the word "haunting" too often—this LP lives up to that ghostly luster and then some.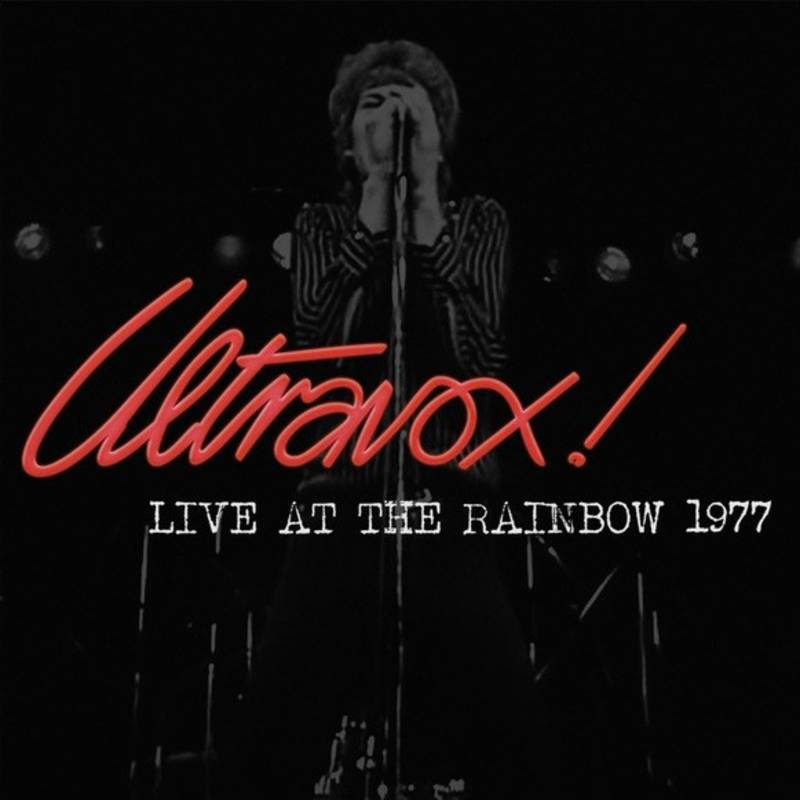 Ultravox!, Live at The Rainbow 1977: 45th Anniversary (UMC)
At the same time the Sex Pistols were ravaging the English wilds with cheap 45s and off-market secret gigs, the savage art-rocking punks of Ultravox! were busy storming the glamorous Rainbow Theatre in London with Bowie-ish lead vocalist and abstractionist author John Foxx at its front. "Saturday Night in the City of the Dead" is an anthem as stoked as "God Save the Queen," and the live versions of "I Came Back Here to Meet You," "T.V. Orphans," and "I Won't Play Your Game" are mesmerizing.