Irish post-punk quintet Fontaines D.C. arrived on the public's radar back in 2019 with their debut album, Dogrel—a vicious group of songs that earned them accolades as being the world's premier street-poet punk band. A year later, this praise continued to rise like an unstoppable wave with A Hero's Death, which even earned them a GRAMMY nomination. Now, their third album Skinty Fia has vocalist Grian Chatten wrestling and coming to terms with his Irish cultural identity in a place that doesn't seem to want his ilk: London, where Chatten is now based after moving from his beloved Dublin. 
Chatten's life growing up in Ireland has been present in Fontaines D.C.'s music since day one, taking on themes of mental health, government corruption, and archaic religious practices. But on Skinty Fia we're no longer under the starlit, tranquil Dublin skies but instead the bustling streets and seedy underground of London's microcosm. And unfortunately, in Chatten's experience, this microcosm is riddled with ridicule due to his accent and cultural origin. 
For Skinty Fia, easily the group's darkest and most atmospheric work to date, context is everything. The opening track "In ár gCroíthe go deo" references an absurd ruling when the Church of England deemed the phrase—which means "in our hearts forever"—inappropriate for a gravestone as it could be seen as an Irish political slogan. The track sets the sinister mood for the record, perfectly encapsulating the darker parts of society people like Chatten experience in their everyday lives.
Yet it's not all doom and gloom for Chatten and Fontaines. In just five years they've become one of the fastest rising rock bands in the world. We caught up with Chatten in his London flat to talk about this success, the thematic impetus for Skinty Fia, and his now-weird relationship with Dublin.
I read that "skinty fia" translates to "the damnation of a deer." Why did you choose to name the album after it?
It's an archaic expression that our drummer's great auntie used to say. Like she'd stub her toe and would say, "Oh, skinty fia." And the way we've spelled it is like an anglicization or phonetic kind of spelling of it. I don't even know how to spell it properly, to be honest. But it just kind of rolls off the tongue in a beautiful way, and it had that almost private-joke feeling about it. But it also ties into the idea of Irishness mutating and changing as it's uprooted and planted in different soils. 
"'Skinty fia' just kind of rolls off the tongue in a beautiful way. But it also ties into the idea of Irishness mutating and changing as it's uprooted and planted in different soils."
That mutating idea of Irishness is definitely the theme of the album. I can't believe that story in Coventry about the "In ár gCroíthe go deo" gravestone happened in 2020.
Whenever I tell anyone that story I always leave the date out 'til the end for dramatic effect because, yeah, it is shocking. It's not something we were aware of a few years ago, and it seems to be increasing—these anti-Irish sentiments in London and the UK. It's a difficult time, and people are angry and repressed, so maybe it's coming out in different ways. But there's always been a real lack of understanding for English people about Ireland.
Do you think stories like that influence that lack of trust in Irish culture in general?
It definitely often happens on a micro-aggressive scale, you know? You'll be asked to say some phrase like "Top of the mornin' to ya" or something. And I didn't really know how to respond to it, 'cause I thought those days were over. I guess I was in a certain level of denial. But my girlfriend, who is English, stopped putting up with it and said "He's not a fuckin' performing monkey" or something. It's really her response that kind of made me realize, "Oh I'm being humiliated."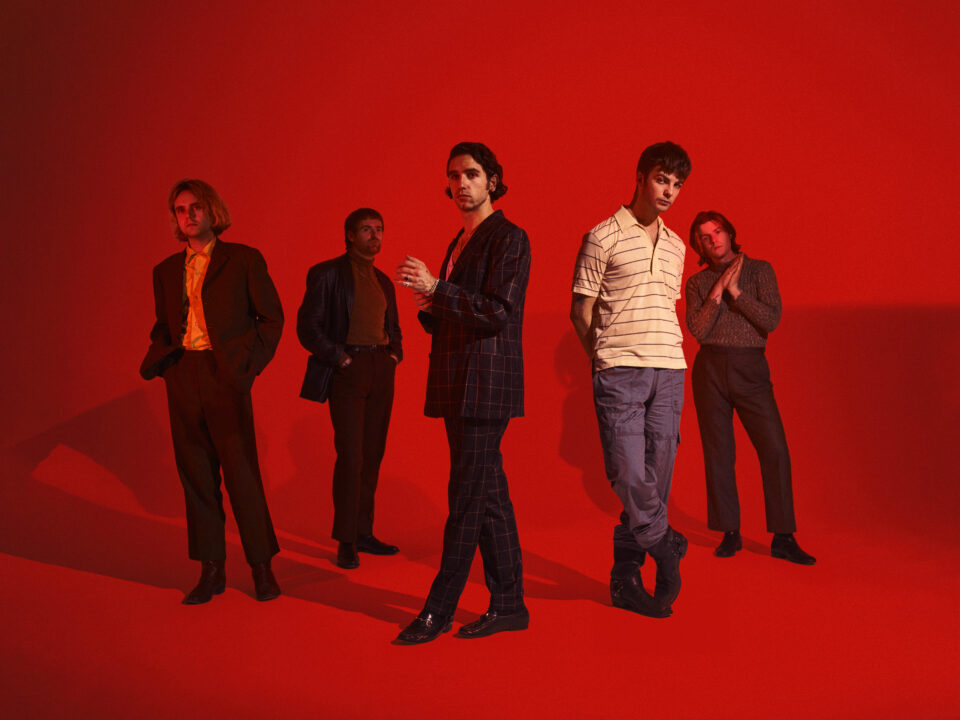 You moved to London around two years ago and this new album seems to be about how much you miss Dublin and the anxieties associated with it. Do you regret your decision?
My relationship with Dublin is a lot more complex now than when we were writing the first two records because now there's a lot that I dislike about it. I was obviously a younger man writing the first album, and I was totally enamored by the city, but a lot has changed in Dublin. There's a lot wrong now. There's an unelected government running the city into the ground that doesn't really care about the people, there's a homeless crisis, and it's been a very, very long lockdown. It's been the longest lockdown in Europe or in the world, I think. I've been over there a few times, and from what I could experience, there's quite a lot of anger and aggression in the air. So it's a complex relationship, because I still love it so much and it's kind of breaking my heart a bit.
"I would want [my kid] to know the old traditional Irish songs, and know what they meant—what it meant to be Irish and what it meant to be part of that lexicon and legacy—as opposed to them just hearing it as a foreign thing with a nice melody."
Do you think about it daily, or even dream about it?
I have dreamt about it, fixating on this one particular street for no apparent reason, with the autumn leaves strewn about like loose change. I miss my family, I miss the sea, and I miss the craic. What I don't miss is the aforementioned things. I'm building a life here with my fiancée with a view of one day raising a child, and the lingering question for me is where would I raise that child? I think part of me would be sad if they didn't have an Irish accent. And I would want them to know the old traditional songs, and on a kind of fundamental level know what they meant—what it meant to be Irish and what it meant to be part of that lexicon and legacy—as opposed to them just hearing it as a foreign thing with a nice melody.
London is quite a bit bigger than Dublin, too, and I imagine being in a band as big as yours people would recognize you walking down the streets in Dublin.
Yeah, I've had people runnin' after me. I went into a shoe shop once to just basically dip off the road and shake these people that were sort of following me. So I was trying on a shoe that I didn't really want 'cause I was just kind of anxious and trying to do something. And they came in while I was trying on a shoe and asked for a photo, and it's like, "I'm here in my fuckin' socks man, can you not give me a bit of space?"
Do you get that kind of anxiety in London ever?
Yeah, but it's seldom enough that you don't have perpetual lowballs of anxiety, and when it does happen here, I'm usually OK with it. Whereas in Dublin it could happen five or six times in, like, two hours, and you never knew when you could actually start your day.
"If you write it honestly, you can feel it every time."
There are quite a few moments of you really pushing yourself vocally on Skinty Fia. I noticed it on "I Love You," where you tell this whole love story in very a rapid pace, almost rapping it.
It's funny 'cause we had the instrumentals and our manager came in to listen to it on the recording. But before he did, I wanted to sing to it so he could hear it with vocals. And I did it basically in one take and we used it. Usually, I have to rehearse the vocals a couple of times and get it wrong a few, but with that song it was just drawn out of me.
It's also quite an angry song in parts. Do you find yourself having to get in that headspace in order to play it live?
When we debuted that song in London, I kind of deliberately didn't learn the vocal track so I could be in that level of anxiety all over again. So I began to notice the lyrics loads after that and how good they were and really began to feel it. If you write it honestly, you can feel it every time. FL