You're invited to join us March 16 for the seventh annual FLOODfest at SXSW in Austin, Texas.
We're thrilled to return for our second year at the legendary Mohawk club for a stacked lineup including sets from so many of our favorite artists: Sudan Archives, Indigo De Souza, EKKSTACY, Sunflower Bean, Baby Rose, Frost Children, Blondshell, Sports Team, Civic, Barrie, Goon, and Victoria Canal.
Scroll down to RSVP (click the button or scan the QR code) and check out the full schedule below.
This event is 21+. FLOODfest is free to enter with RSVP or with a valid SXSW music badge. Doors open at 11:00 AM. RSVP or badge does not guarantee entry. Admission based on capacity.
The Mohawk is located at 912 Red River St, Austin, TX 78701.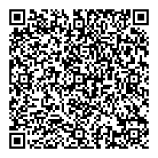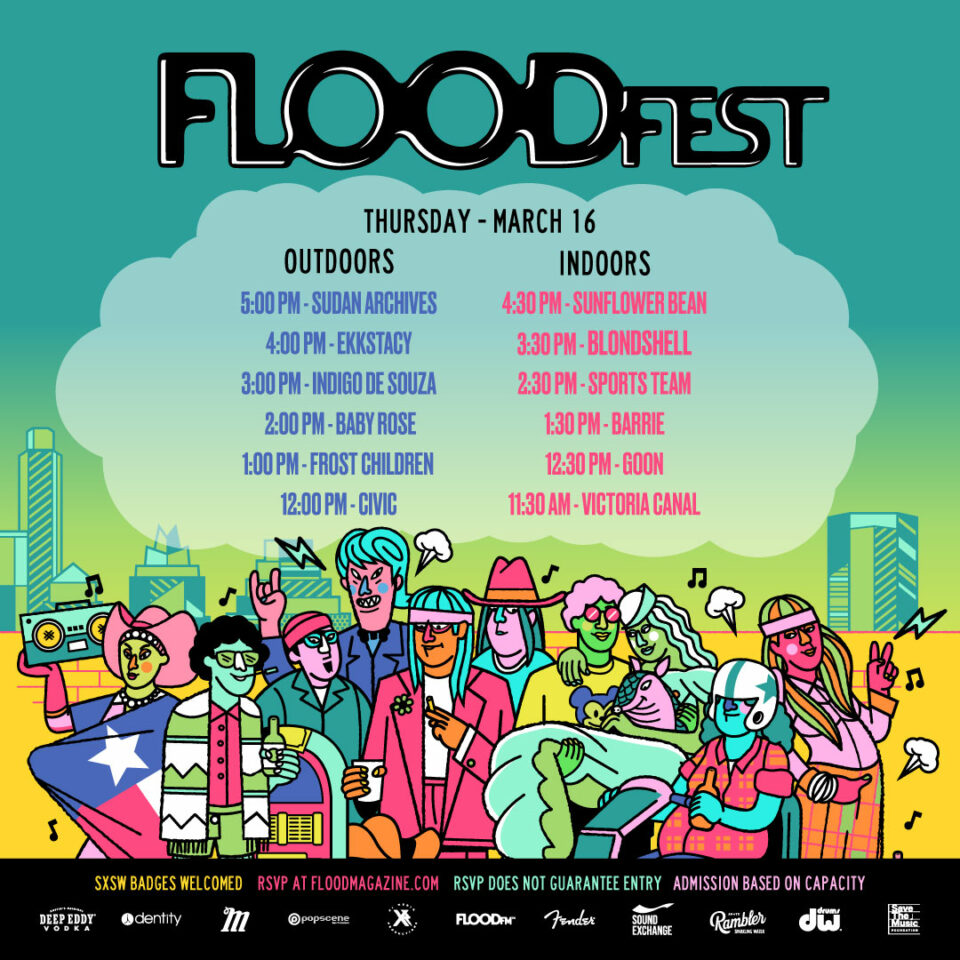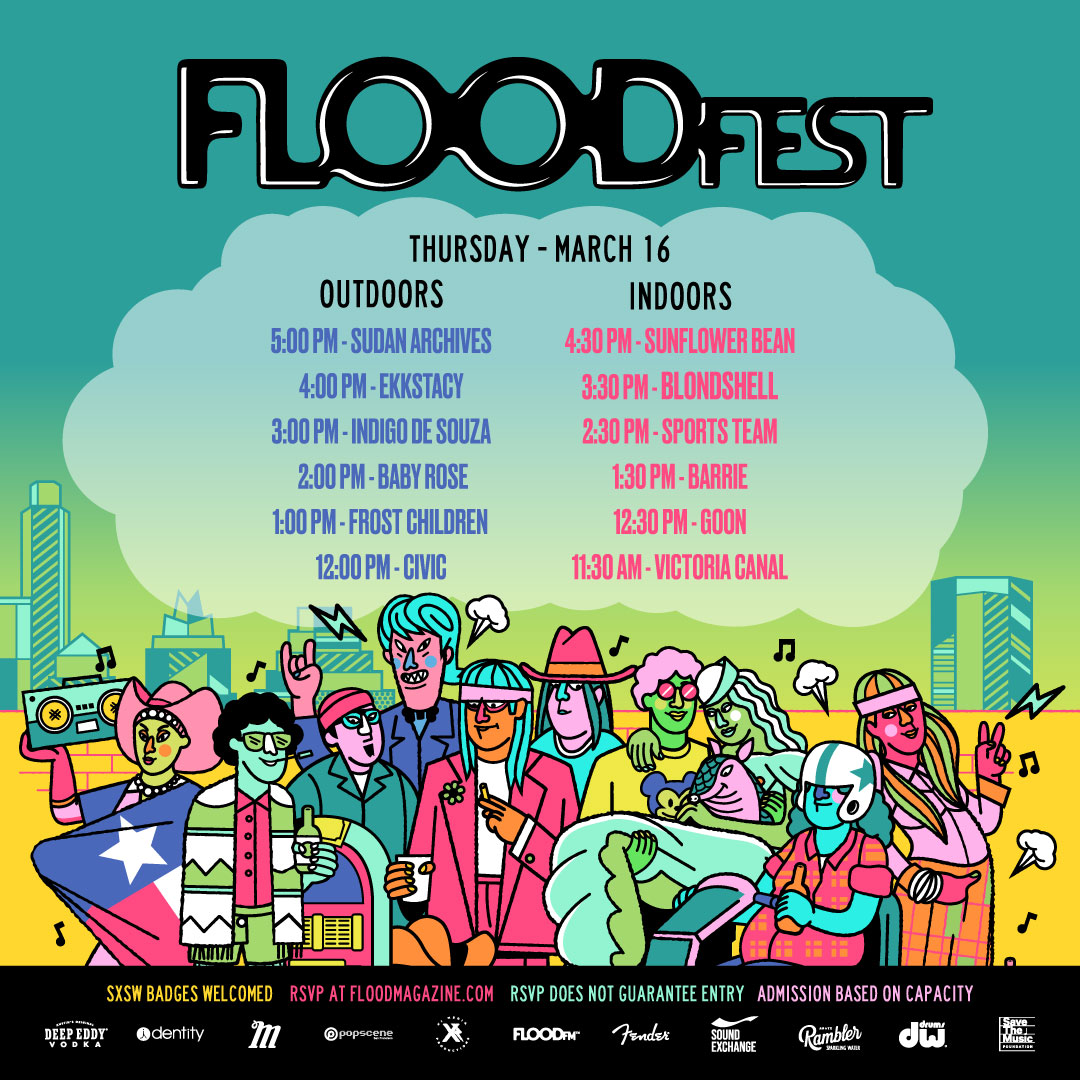 FLOOD Magazine is honored to partner with Save the Music. Access to music education shouldn't be determined by where you live or what school you go to. Join Save The Music to provide equitable opportunities for ALL students and young creators through the power of making music. Learn more at savethemusic.org. Please visit here to donate.
FLOODfest is produced by FLOOD Magazine and Anthemic Agency. Your privacy is important to us. By RSVPing to this event, you consent to the information you provide being shared with FLOOD Magazine and our event partners.