ScHoolboy Q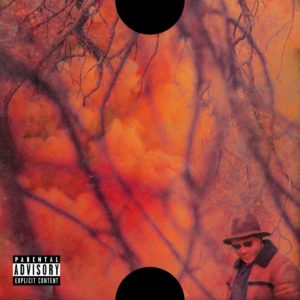 Blank Face LP
TOP DAWG/INTERSCOPE
4/10
Released in the direct aftermath of the Dallas police shootings—before the final body count was even known, and with pain of the Alton Sterling and Philando Castile still searing and fresh—ScHoolboy Q's Blank Face LP arrives to fill a vacuum, to offer something loud and assertive at a time when such a pronouncement feels somehow imperative; if we can't get a woke anthem from The Roots or a layered interrogation from Kendrick Lamar, maybe we can at least have something as transportive as the cartoony, cathartic nihilism of the Wu-Tang Clan. Blank Face delivers something that could almost pass for that, and not just because its spooky, sinister beats feel like RZA descendants. The problem is, the nihilism here is such a gaping maw that the comedy and catharsis are all but swallowed whole. What's left is a record of relentless aggression and consuming darkness—the kind of record this moment deserves, maybe, but not the one we need.
Blank Face is all blunt force. That's not without its merits, and ScHoolboy is capable of channeling that rage into something that feels appropriately weighty and monumental. Check what he does with "Groovy Tony/Eddie Kane," a six-minute crime epic where the MC adorns gangster riffs—violence, drugs, and misogyny—with stark beats and shoot-'em-up sound effects. It's a gripping bit of theater, and it makes the darkness seem seductive.
But it's also a level of intensity that can't be sustained over seventy-plus, basically unrelenting minutes of harshness and misplaced bravado. The first Wu-Tang record remains powerful because its swagger is a mask for vulnerability; on Blank Face the tough-talking bravado betrays a kind of numbness. What it leaves us with is a record that's not just bleak, but often tedious. Kanye West, in his worst verse of a busy year, evokes Kobe Bryant as a signifier of his own "living legend" status on "THat Part," which is only slightly less stale than ScHoolboy's boast of getting money "like athletes." And that's to say nothing of the album's persistent objectification of women (key line: "You can fuck my bitch / You can have my hoe"), a hip-hop trope that's stretched past its breaking point here.
Kendrick Lamar—still comfortably the top dog at Top Dawg—could bring to these nightmarish tales of violence and mayhem a broader kind of awareness; he could wonder what they mean, in the context of our history and of this moment. Past ScHoolboy Q records have shown a similar grasp for introspection, actually, but this record is all immersion. He dives head-first into his high crime tales here. What it yields is just sound and fury.