Big Boi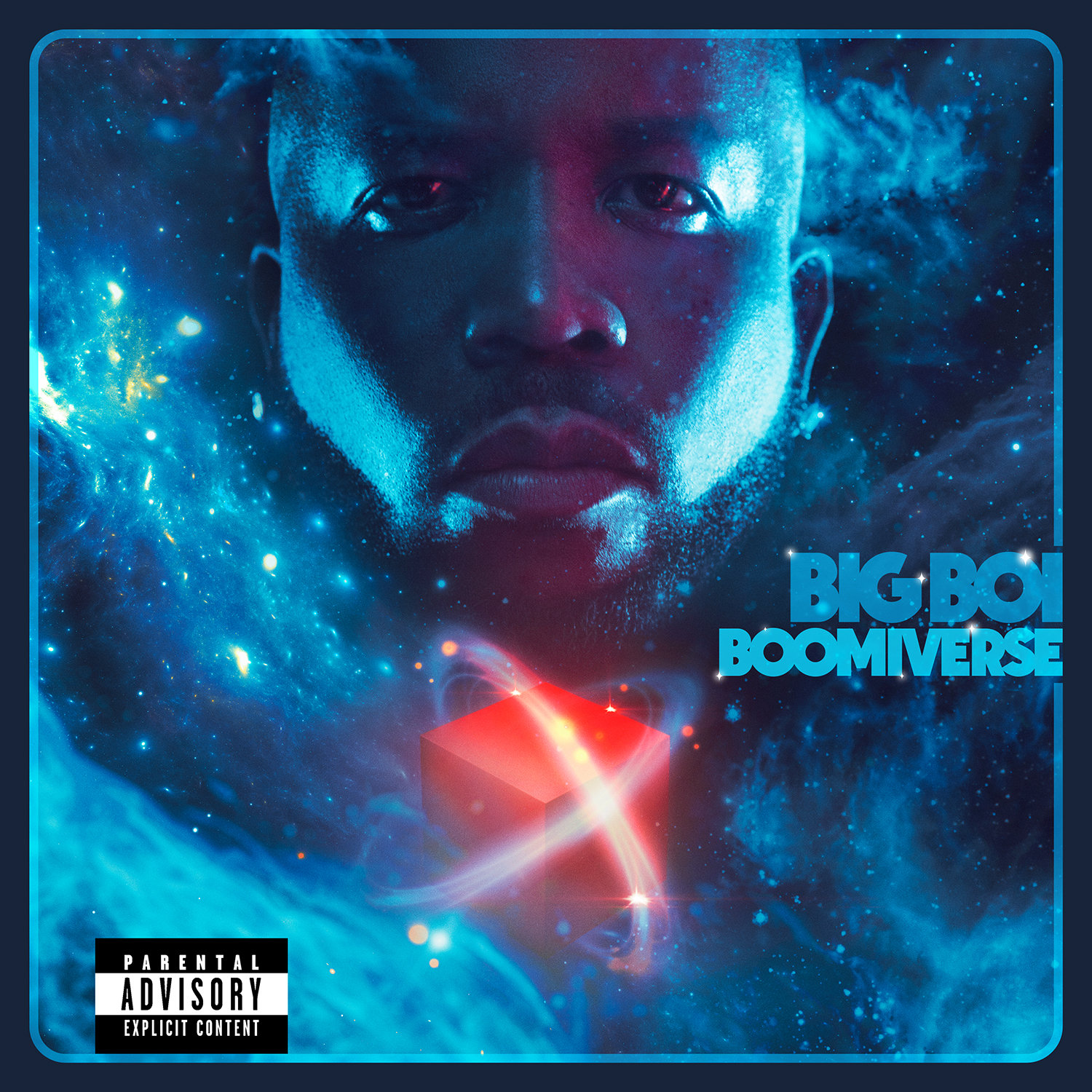 Boomiverse
EPIC
6/10
Is Big Boi underrated? That's what people used to say about him back when he spent most of his time as the relatively straight-laced foil to André 3000's visionary eccentric. But if you think Big Boi isn't an ideas man in his own right, you simply haven't been paying attention to his solo albums. Speakerboxxx reignited the exploratory spirit of hip-hop's golden age, Sir Lucious Left Foot burst at the seams with humor and imagination, and even his collaboration with Phantogram revealed a restlessness, a disinterest in the rap game as usual.
Now comes Boomiverse, an album as rich with ideas as any Big Boi's yet made—but here's the cruel irony: The best thing about the record is the emcee's rapping, which is as fluid and funny and charismatic as ever. As for all those big ideas, well. Many of them stick. Several of them—including the awkward album title and goofy artwork—don't. Taken as a whole, the album feels like a clearinghouse of daring new ventures that don't quite gel; the material only adheres to the extent that Big Boi's rhyming keeps everything jubilant and fun.
It's a party record through and through, and it's got some straight bangers. Even the most blatant and lightweight attempt at pop crossovers are pleasurable: The Dr. Luke–produced "All Night" has a jaunty piano line that you can't help but hum along with, and the Adam Levine–featuring "Mic Jack," with its four-on-the-floor beat and swaggeringly nonsensical rhymes, is only a dud if you're predisposed to disliking Adam Levine. (And you really shouldn't be.)
How those songs make sense alongside the harder stuff is a moot point, perhaps, and the songs where Big Boi and his pals just tear into the track are among the best here. "Get Wit It" is a Wu-Tang–style posse cut, with a fine-form Snoop Dogg gamely playing a posse of one. "Made Man," with Killer Mike and Kurupt, is all gamesmanship. "Why I'm doper than the rest of y'all" has always been Big Boi's best subject matter, so if all Boomiverse gave us was Daddy Fat Sax riffing on his own "Jedi rap shit" and his record of "timeless classics"…dayenu.
Then again: "In the South" is a surprisingly limp rallying cry from one of the emcees who really put southern hip-hop on the map, "Da Next Day" is a little corny with its cosmological fascinations, and "Chocolate" is an EDM bridge too far. The batting average here is well below what Big Boi's hit in the past, but you can't fault him for lack of ambition. Boomiverse is not a seamless or a great record, but it's got personality and a deep bag of tricks. There remains much risk in underrating Big Boi.
https://www.youtube.com/watch?v=TAhOumyEJOE