Christian Scott aTunde Adjuah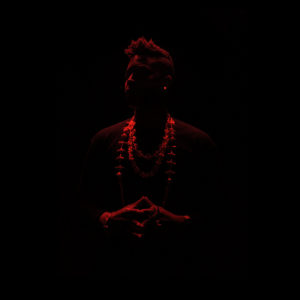 Diaspora
ROPEADOPE
7/10
One hundred years ago, quite arguably the first jazz recordings were committed to shellac by the Original Dixieland Jass Band. In 1917, "Livery Stable Blues" and the semi-eponymous "Dixieland Jass Band One-Step" became unlikely hits, transcending novelty status to achieve crossover success with a popular-music audience. This year, New Orleans trumpeter Christian Scott aTunde Adjuah commemorates ten decades of jazz—and the genre's consistent openness to adaptability—with his Centennial Trilogy. The first installment, Ruler Rebel, found Scott blending bop, trap, funk, and R&B. The second, Diaspora, settles into a less fiery mood—drawing from Quiet Storm slow jams and taut beat music—but is no less complex in its fusion. A third is due later this year.
Opening with a minimal piano figure reminiscent of Steve Reich's repetitive phrases, Diaspora wastes no time demonstrating Scott's attraction to the mysterious. Flutist Elena Pinderhughes, whose playing was a standout on 2015's Stretch Music, shines in the opening number and title track. Scott's trumpet is restrained and muted, hovering gently over the rhythmic combo of programmed beats, bassist Kris Funn, and the drums of Corey Fonville. It serves as a mood setter. If Ruler Rebel was a NOLA-fied New Hope, thematically centered on, in part, "the return of the Demagogue," Diaspora is the mysterious, downtempo Empire Strikes Back.
Much of the record maintains this hazy, noirish hue: the fuzzy, Dilla-esque "No Love" and the John Key Jr.–penned "Uncrown Her" evoke the neo-soul of the late '90s and early '00s. But Scott never settles entirely into an easy groove. The complex drumming of "Lawless" keeps it from working as aural wallpaper, its constant twitching always too arresting to function as background music. Same for "Bae" and "New Jack Bounce." Though both are labeled as interludes, they feel as engaging as the longer suites, offering rhythmic asides that punctuate the airy gauze of Scott's trumpet, which shifts from clear, bell-like tones into phased, psychedelic washes of sound.
Scott makes synthesizing a century of jazz seem easy. Though his scope with the Centennial Trilogy is vast—he refers to it as a comment on the prison industrial complex, food insecurity, xenophobia, climate change, gender inequality, fascism, and sexual orientation—Diaspora is a thoroughly pleasurable experience, a testament to the idea of beautiful protest.