You're invited to join us March 12 & 13 for the fifth annual FLOODfest Austin, going down at this year's upcoming SXSW Festival.
Join us for the debut show of ATL legends Dungeon Family (feat. Big Boi, Goodie Mob, and Organized Noize's Sleepy Brown)'s highly anticipated reunion tour, as well as sets from Broken Social Scene, White Denim, Leikeli47, Priests, HÆLOS, Illuminati Hotties, Kari Faux, and more. We invite you to save the date and RSVP below.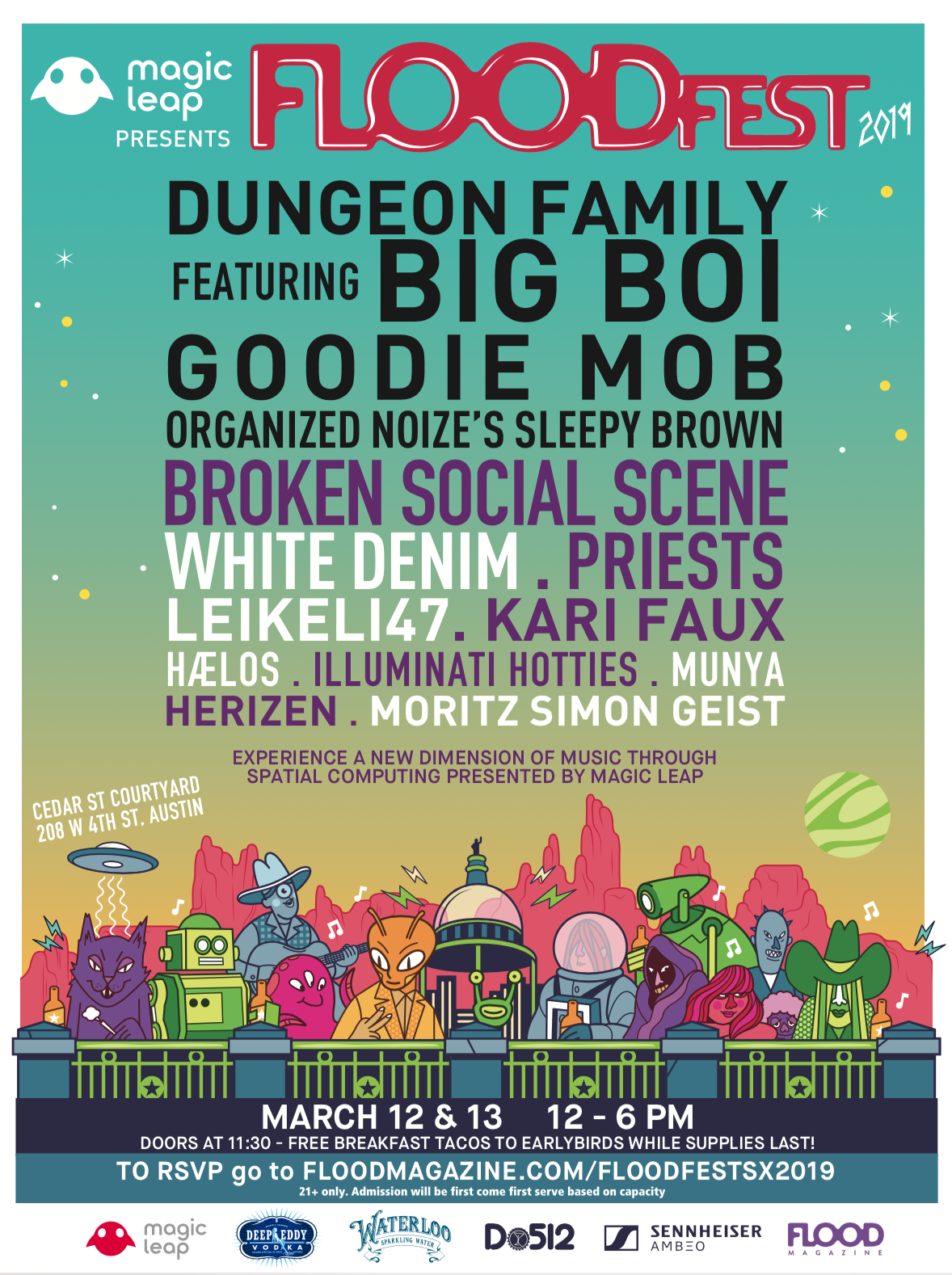 Experience a new dimension in music with the Magic Leap spatial computing technology through Sigur Rós' Tónandi and Sennheiser's AMBEO Lab at this year's FLOODfest during SXSW..
Tónandi, developed by Sigur Rós, brings an immersive spatial audio takeaway from interactive elements that ebb and flow with your hand gestures in real time.  Create sound spirits and watch science and the supernatural come to life for an electrifying memory.
With the AMBEO Lab app sound truly comes alive.  Transform your environment into an interactive audio visual soundscape. Capture, touch, and shape sound as you wish. Remember, it's your sound and therefore, your rules.
To deliver the best quality music experience, Sennheiser has partnered with Magic Leap to develop the AMBEO AR One in-ears. Seal off external noise for full focus or turn Transparent Hearing on to hear interesting sounds around you and blend them with your virtual immersive audio soundscape.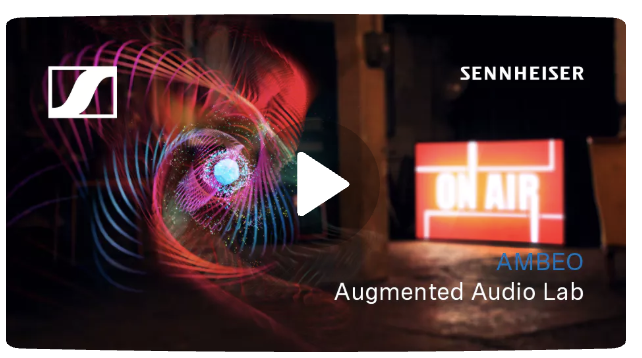 FLOODfest Schedule:
FLOODfest @ SXSW 2019 TUESDAY, MARCH 12:
12:00 p.m. MUNYA
1:00 p.m. Illuminati Hotties
2:00 p.m. Priests
3:00 p.m. HÆLOS
4:00 p.m. White Denim
5:10 p.m. Broken Social Scene
FLOODfest @ SXSW 2019 WEDNESDAY, MARCH 13: 
12:30 p.m. Moritz Simon Geist
1:30 p.m. Herizen
2:30 p.m. Kari Faux
3:30 p.m. Leikeli47
4:30 p.m. Dungeon Family feat. Big Boi, Goodie Mob and Organized Noize's Sleepy Brown
We invite you to save the date and RSVP below.
This event is 21+.
FLOODfest's shows are free to enter with an RSVP or with a valid SXSW music badge.
[rsvp_form]