Mac DeMarco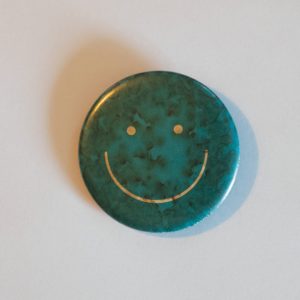 Here Comes the Cowboy
MAC'S RECORD LABEL
6/10
Mac DeMarco's Here Comes the Cowboy was controversial before it was even released. It all started with the title, which might make you think of Mitski's critically adored Be the Cowboy from last year. And if you think the comparison is a stretch, consider that the first single from DeMarco's album was called "Nobody," which just happens to be the name of Mitski's signature jam.
To her credit, Mitski didn't really seem to care. And to his, DeMarco says that he was writing and recording in a cowboy state of mind well before he was aware of Mitski's music. A likely story, you might think, but actually, one listen to DeMarco's album makes his claim seem credible. The singer-songwriter notes that he's long been fascinated with the cowboy mythos, which captures both the freedom and the solitude of life on the great open frontier. Here Comes the Cowboy conjures the same feeling of men working in both complete autonomy and relative isolation. The only difference? DeMarco's line of work places him not on the prairie but in his garage, where he recorded the bulk of this record completely by himself.
You'll hear a few lonely acoustic guitar notes strummed throughout this album, but it's always grounded in the antiseptic grooves of his vintage drum machines and chintzy keyboards. An avowed devotee of Steely Dan, DeMarco prefers his music to be glistening and airtight, and what saves it from feeling bloodless is the ramshackle spindliness he brings to these home recordings. The album highlight might be "Choo Choo"—yes, that's what it's called—where he puffs a harmonica and rattles off trainyard doggerel over a goofy clavinet boogie.
In his "Nobody," DeMarco replicates the wispy allure of a campfire rag, airing his melancholy over spare guitar noodling and high-and-lonesome synth flourishes. And in "Finally Alone," twinkling elevator-music exotica, he reveals his biggest secret: "Turns out that cowboys dream of the city," he says. Maybe the open frontier isn't all it's cracked up to be; maybe the solitude of the garage isn't, either. But DeMarco's album provides a suitably slow-tempoed, faintly depressive balm for anyone whose lot in life is seclusion.