Last August saw the release of one of the strangest rap singles of the decade: a five-minute collage of beats and samples that sounded like at least three different songs abruptly skipping into each other the moment the producers suspected they might lose their audience's attention. It recalled Girl Talk with a more auteurist vision and an apocalyptic aesthetic, or minimalist prog-trap, if there were such a thing. The track was called "Sicko Mode," and it was the first hip-hop song ever to spend thirty weeks in the Billboard Top Ten.
"Everything is fucking weird!" JPEGMAFIA exclaims over the phone as we discuss the current state of hip-hop, and popular music as a whole. "Lil Nas X's song is weird. It's a country rap song with a Nine Inch Nails sample. That shit doesn't make any sense at all. If you would've said that shit in 2003, it would've sounded like a bonus track on a Redman album or something. But now it's the biggest hit, like, ever. Society has adjusted to accept rap in its weirder forms—which is great to me, because rap in its weirder forms means that weird black kids are accepted in their forms now, too."
One of the weirder forms rap takes is a JPEGMAFIA-type beat—comprised of everything from Ol' Dirty Bastard mouth sounds to disturbing audio of a police officer getting shot, soundtracked by the dream-pop vocals and guitar of Japanese minimalist Ai Aso (and let's not forget those song titles). A stitched-together prog beat like the one Peggy constructed on "Kenan vs. Kel" is the product of a single mind, though, instead of the thirty names listed under the songwriter credits for "Sicko Mode," and his frame of reference for samples is usually more obscure than a Biggie clip—and somehow even more surprising to hear than Can or King Crimson.
Ten years ago, an album like JPEG's All My Heroes Are Cornballs would've felt like an impressive deviation from the mainstream—but in 2019, everything is fucking weird. It felt appropriate to name JPEGMAFIA as FLOOD's first-ever artist of the year on the occasion of the decade coming to a close, as his glitched-out beats and intense lyricism reflect not only the severe politics and heightened anxiety of the 2010s, but also the recent irrelevance of a term like "alternative" as a music descriptor. "I'm not surprised that people didn't understand the shit that's on the fringes [a decade ago], the shit that's not normal to them," he says. "I think now people are to the point where they've heard what goes on normally for long enough that they're accepting of shit that deviates from it. That's probably why I'm reaching an audience now."
"Jesus Forgive Me, I Am a Thot," the first single from AMHAC, is apocalyptic in the same way as "Sicko Mode" is, sidling up to much of the output of contemporaries and peers like Earl Sweatshirt, Denzel Curry, and A$AP Rocky—only entirely more dysfunctional. Opening the record with screaming and breaking glass, the single takes a number of ominous directions before settling on a chorus that sounds more like a boy-band soundbyte than anything you'd expect to hear in hip-hop if you weren't already privy to the mainstreamed deviations that define the genre in 2019. By contrast, the album's other clear standout is the oddly straightforward, pop-wary, and sensitive late-album cut "Free the Frail," which, in being all these things, feels like JPEG's most experimental track to date.
Whether it's the industry's gravitation toward dark, unstructured songwriting or the payoff from Peggy's relentless hard work writing intriguing records, touring his confrontational live show, and gaining clout as a must-have featured artist on any experimental rap or electronic album, 2019 was the year we were finally ready for JPEGMAFIA. 

"I'm trying to be as normal as possible," JPEG—born Barrington Devaughn Hendricks—tells me when we begin our interview. After spending most of the year collaborating with everyone from Injury Reserve and Danny Brown to HEALTH and Flume, JPEG promptly revealed the news of a follow-up to 2018's jarring LP Veteran at the end of August, released it two weeks later, and has spent most of the time since touring in support of it. When I talk to him, though, he's just wrapped up his U.S. leg of the AMHAC excursion and returned to his new home of Los Angeles where he's excited to smoke up and get back to working on his music. "I'm just relaxin'. I don't wanna be noticed. I wanna disappear. Hopefully when I come back, people still give a fuck. Probably not, but whatever."
Peggy arrived in LA a few years ago after establishing himself in the DIY scene of Baltimore, a city which is still very much present in his music. Veteran opens with a track called "1539 N. Calvert," an arts space where he frequently recorded and performed before it was shut down in 2016, while Cornballs' brief list of collaborators includes his Baltimore peer Abdu Ali. He mentions the "heady-ass shit" of mingling with his idols in Los Angeles—many of whom appeared in hysterical promo videos mercilessly dragging JPEG's new album—though the only guest on the album culled from his new home on the West Coast is vocalist/flutist Buzzy Lee, who he'd been hanging with outside of the studio anyway.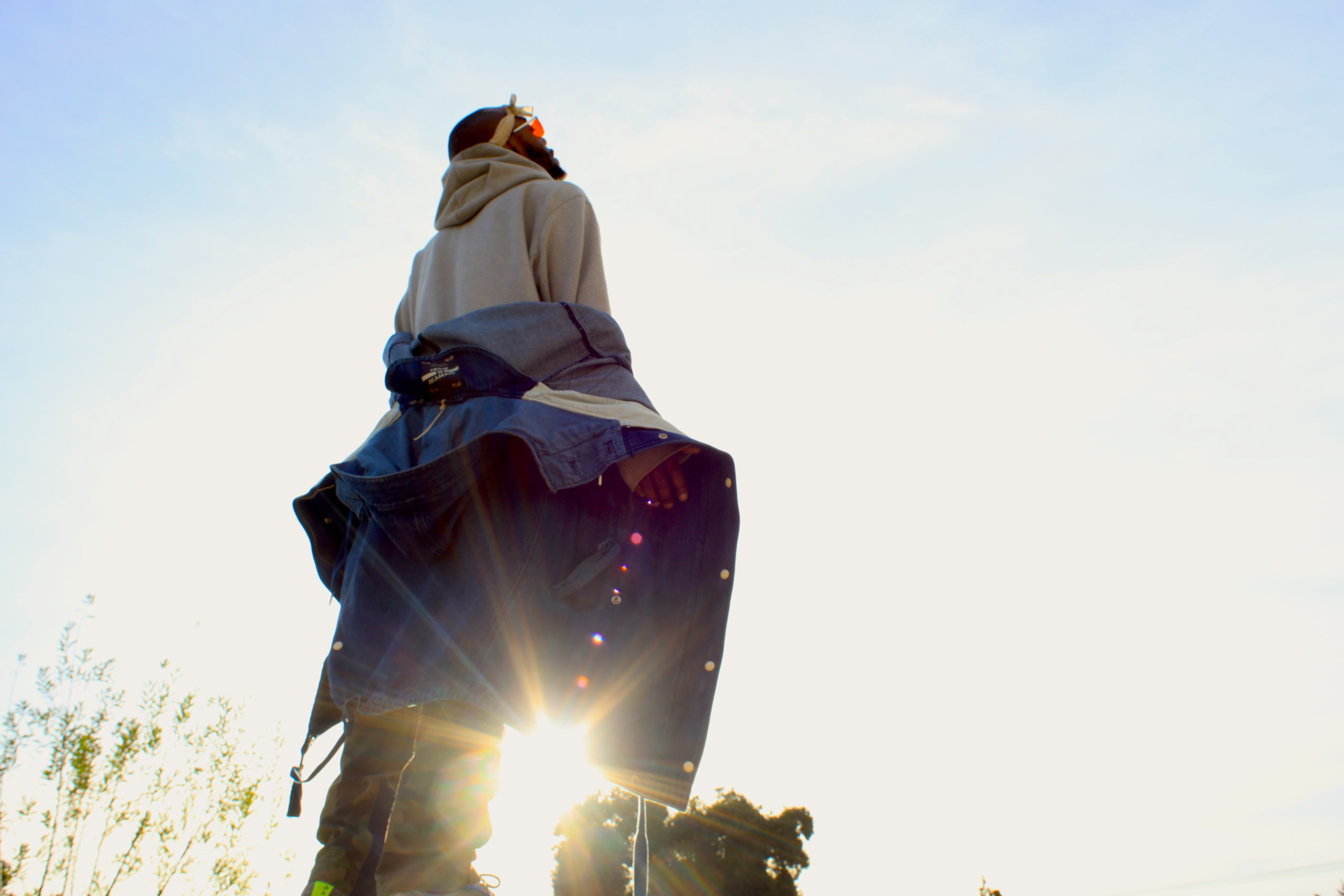 "I use [LA] as a hub, you know what I mean?" he explains. "So many famous people…you can run into Drake at In-N-Out Burger or some shit. It's surreal—it's like a circus or something." With James Blake, Hannibal Buress, Jeff Tweedy, and others featured in video teasers for the new record, in addition to peers like Denzel Curry, Kari Faux, and Buzzy, it was a little surprising to see that Peggy's first album since amassing an offline fanbase was just as much a solo endeavor as any of his others, only featuring guest spots from Buzzy, Ali, and Canadian songwriter Helena Deland (as well as co-production on one track with Vegyn), despite the endless amount of household-name talent suddenly within his creative sphere. "I made it mostly by myself, so the music just turned out insular like that—there was nobody else around," he says. 
"Meeting people like James Blake…these are people who are influences on my music, so it's all surreal to me," he continues, still sounding overwhelmed at the prospect of Blake talking shit on his music. "I'm meeting so many people that I have so much respect for, but I haven't had time to sit and think about it. James Blake is someone I've listened to, is someone who's had an influence on the way I make music. I met this person. I literally met him. He was in my face. I spoke to him. That's surreal as shit. It's like meeting a superhero." 
He laughs about the video when I bring it up, telling me his thick skin permitted him to listen to some of his biggest influences tear into his music. "The only one I was surprised at was Jeff Tweedy, cause his was surprisingly savage for no reason," he recalls. "Like, where did that even come from? I never expected the nigga who made Yankee Hotel Foxtrot to make a hairline joke about me in my life." After having the lyric "show me how to keep my pussy closed" explained to him in the full video, Tweedy goes on to praise JPEG's editing techniques on "Jesus Forgive Me," as well as other technical details, ultimately calling the music "fucking exciting." "It feels good, though," says Peggy. "It's validating." 

There were two exceedingly bizarre musical events taking place on different planes of existence back in 2009—the year Blake began releasing bedroom recordings and Wilco began venturing into tasteful self-awareness—which largely influenced the musical landscape of the '10s. The first razed the internet the moment it leaked at the very beginning of 2009: Animal Collective's sudsy Merriweather Post Pavilion not only sounded nothing like the band's prior freak-folk discography, but isolated itself from virtually everything that was released before or after the pulsating, neon odyssey, which neither fell into a conventional genre or inspired a new one. If you used the internet to socialize beyond Facebook or MySpace a decade ago, you were probably privy to the illusory purple and green of MPP's cover—and if you weren't, you were probably asking whether the stereo was broken a few minutes into "Brothersport."
"Society has adjusted to accept rap in its weirder forms—which is great to me, because that means weird black kids are accepted in their forms now, too."
The second event launched the summer prior, and managed to permeate our everyday lives for years to come: Lil Wayne's Tha Carter III sold over a million copies in its first week, with "A Milli" and "Lollipop" blaring out of every car stereo and dorm room window you passed by. "Just the things he was saying, and the way he was saying it, and the amount of information that he had to amass to regurgitate it in random bar form—it was really underappreciated," Peggy says of Lil Wayne over ten years later, in the Astroworld era of hip-hop. "This guy was a master of his craft, so much so that he had people waiting on verses, people waiting to hear what he was gonna say. He had a hit song with no hook on it. It was just him rapping for three minutes."
In spite of the wild popularity of Wayne's sixth studio album, most of us had become so accustomed to the rapper's extraterrestrial rasp and minimalist beats over his five-year come-up that III didn't sound too unconventional to us—certainly not as off-the-wall as MPP. "Animal Collective will always be seen as weirder [than Lil Wayne]," JPEG continues. "I don't even know why. There's nothing really even weird about Animal Collective as people, to be honest. The music is such a big deviation from everything, when you think about that Merriweather Post Pussy album, or whatever…that shit was completely different than anything that was going on at the time. So was Wayne, but also Wayne as a person was like an alien."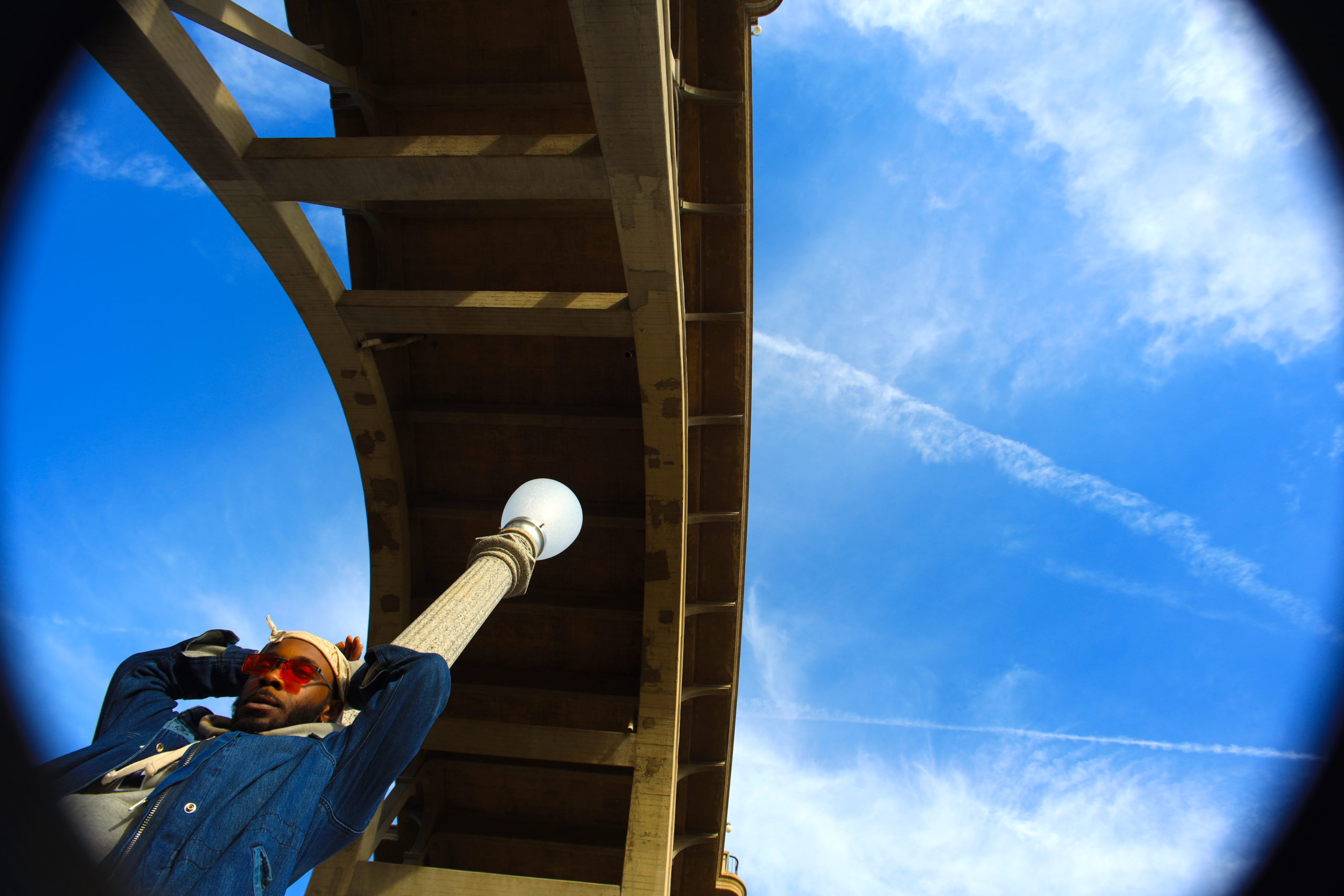 It feels necessary to cite these two releases when summarizing the direction popular music has taken ten years post-Pussy–er, Pavillion. Neither Lil Wayne nor Animal Collective maintained the limelight for much of the rest of the decade, but AnCo succeeded in somehow translating the most hallucinatory elements of the online experience into sound, and Wayne evidently made it OK for rappers to wear skinny jeans—a taboo subject ever since Danny Brown's fit cost him a spot in G-Unit. Although aesthetically contrasting, All My Heroes Are Cornballs sounds like an update to the infinite loops of MPP's suggestions of a skipping CD, instead consistently making you question whether your Bandcamp stream is freezing, or whether you have sound on another tab playing simultaneously. Peggy also looks ten years removed from the then-groundbreaking punk look rocked by Weezy, additionally benefitting from the progressive non-binary looks of artists like Young Thug.
With the components of online and fashion culture central to the formula for JPEGMAFIA, Peggy still seems mostly intent on praising artists like Wayne for pushing rap forward without fully realizing that his own music and personality fits neatly into this tradition. "Rap is so advanced in general that people haven't caught up to it—people don't get how weird and complicated rap is, really," says Peggy, whose fashion aesthetic on his recent album covers lands somewhere between gypsy and Edith Beale, and whose merch page consistently features items emblazoned with his own tweets. "They still think of it as formulaic. But rap is the least formulaic genre out of all of them, if you really think about it. It's like rap's figured out a formula that's faceless—it's like cerebral, almost. You can do anything with it."

Midway through our conversation, JPEGMAFIA gets distracted. FLOOD has just shared our Best Albums of 2019, which catches his eye—and despite landing at number twenty-one on the list, his interest lies elsewhere: "Who y'all got at number one…OK, I mean…yeah, that's not surprising." Later, after getting back on track with our talk about the state of music journalism, I lose him again: "I'm really glad y'all have Carly Rae Jepsen on the list. This is good, she deserves it." It's a change of pace from the scathing criticism Peggy recently took to Twitter to spout regarding the treatment of artists within critical discourse surrounding their music.
"I'm not gonna lie, when I see my name pop up on a year-end list, I'm like, 'Oh, that's tight,'" he confesses. "'Cause I really like lists, for some reason. I don't really know why, but if you put information in numerical order, it makes me moist. I have no fucking clue why. Just something about that shit really gets my, uh, bacon…sizzlin'."
Unprompted, he continues: "Oh my god…I was looking up a list of twenty-five people who disappeared for no reason? I was just fascinated! I was like, 'Wow, all these niggas is just gone?'" He laughs hysterically. "Where the fuck they at, yo? What's that nigga from Manic Street Preachers, Ritchey Edwards? Where'd he go!? He's just gone, bro! This nigga just…went away, that was it. Nobody knows."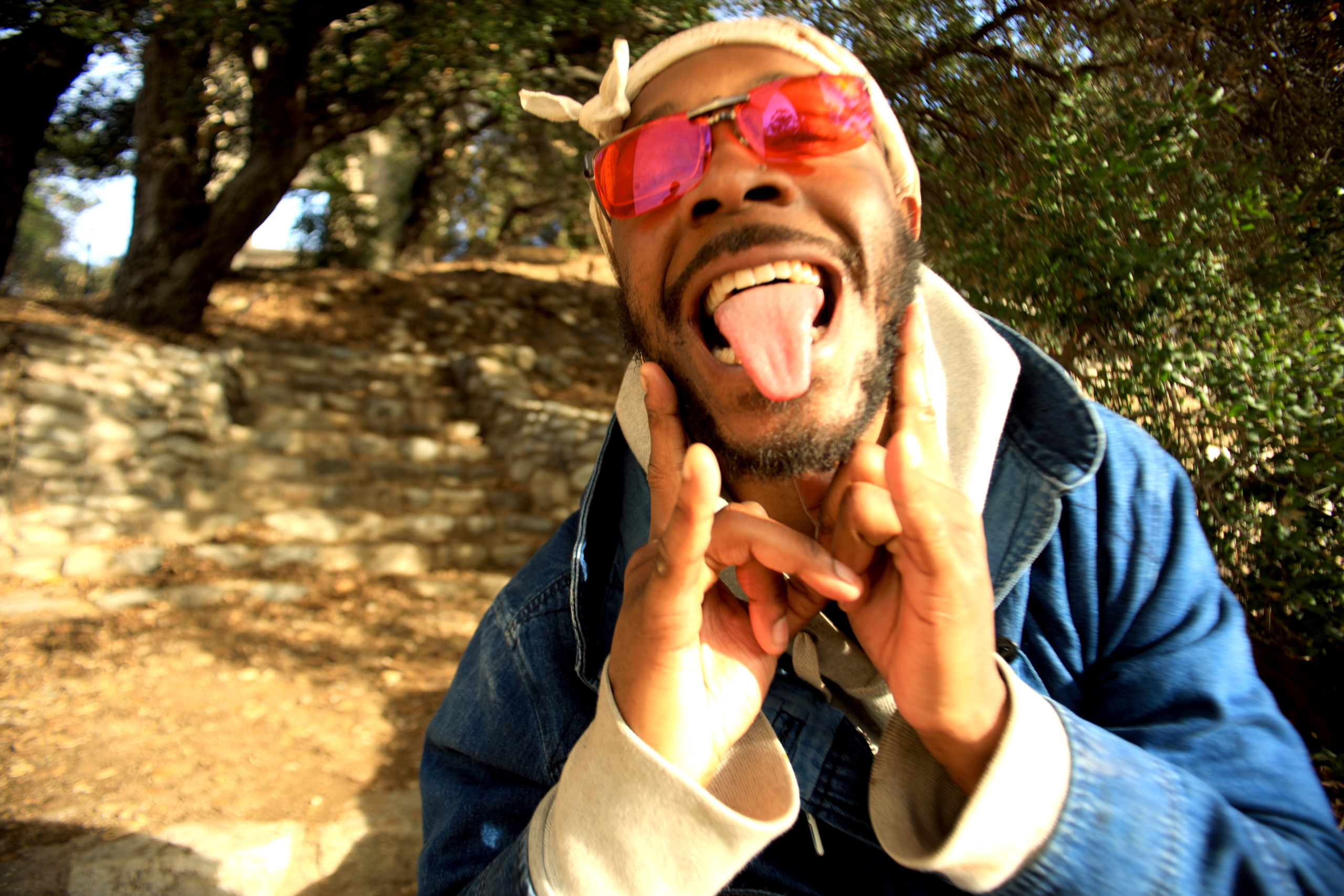 But content can't all be rankings of vanished Britpoppers—and as someone relatively new to being the subject of features and reviews in major publications (as well as being someone with a masters in journalism), the language many critical sites use to discuss artists struck a chord with JPEG back in October. "A lot of music critics don't respect the intense lifestyle artists have to live, and they write these weird things about us like they know us," he tells me. "It just doesn't seem like there's any consequence for it." In a tweet, he cites a recent Pitchfork review of a Hobo Johnson record as an example of a writer continually dunking on a critically maligned artist using "middle school humor," a form of journalism that serves little purpose besides potentially destroying an artist's career.
"It's like there's no room to criticize anything like that—everybody came down on me super hard. I don't have any power like that. I can't destroy or take down a Pitchfork, or a Fader or anything. As soon as they decide they don't like a nigga, it's done. That's like a power dynamic that for some people can destroy a career. That's all I was trying to call out. I was pointing out that there should be more ways to find artists, and it shouldn't just be in one group's hands to handle that whole thing—there shouldn't be a monopoly on that. There pretty much is, and nobody gives a fuck."
The topic of the way artists are treated was a recurring theme in our conversation, even providing a rough onset to our Q&A. "Pretty trash" was his jarringly honest response at the very beginning of our interview when I asked him how he'd been feeling since taking on a bit of a celebrity persona. "It's been hard, you know, but it's part of what you go through as an artist, I believe. I just try to think of it as a job. It's not very easy, though—you have to adjust your life to fit what you wanna do, to fit your passion."
"There should be more ways to find artists, and it shouldn't just be in one group's hands to handle that whole thing—there shouldn't be a monopoly on that. There pretty much is, and nobody gives a fuck."
Speaking only a few days before the death of rapper Juice WRLD, JPEG immediately turned to the topic of suicide among young artists to illustrate the his point: "In fifty years, there'll probably be an article about it or something, but I think it's no coincidence that all these celebrities kill themselves all the time," he says, clearly concerned with the subject as far back as 2016 when he dropped "The 27 Club." "It's like, not a coincidence, you know what I mean? Specifically people who are in the limelight and can't move like normal people. There's no sympathy for these kinds of people. I'm starting to see it even on my little level—I can only imagine what someone who's actually famous is dealing with."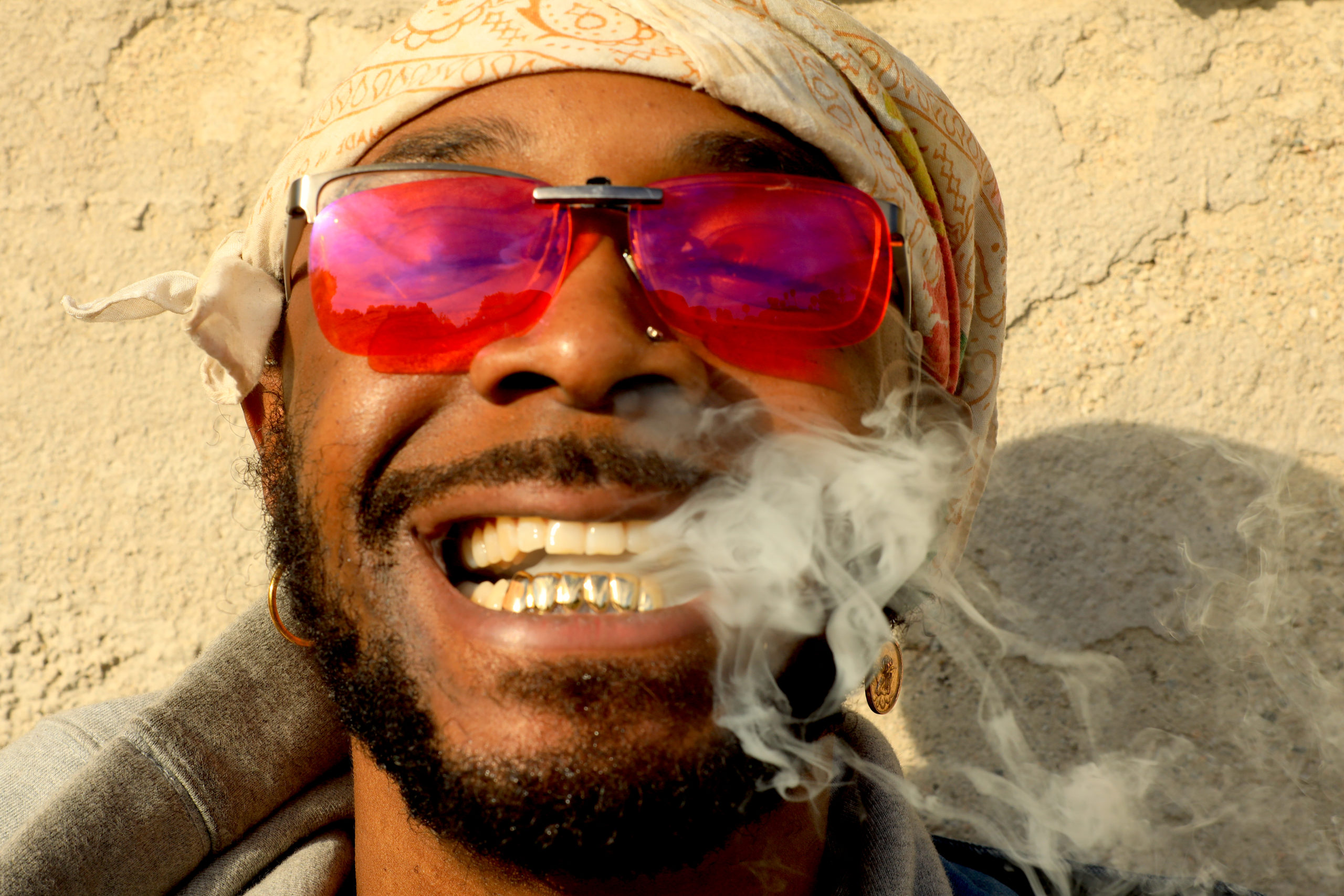 On the other end of the spectrum, Peggy is also wary of how hard it is to break into the tightly gatekept tier of artists who see regular coverage on these sites. Outside of major publications, the alternatives for discovering new artists frequently ventures into toxic territory, with sites like Reddit and 4chan giving rise to some of the moment's biggest names—complete with competitive fanboying, shaming, and pitting artists against each other. "It's just people getting territorial, man," JPEG says, sounding exhausted after years of unfairly existing in relation to another bare-chested, shouty emcee. "That happens when a lot of white men congregate on anything. It just becomes really toxic and territorial, and kind of like a pissing contest. That's how it is with metal. It's not strictly white people—people just can't allow shit to exist. People can't just like shit, people need to pick sides. Fuckin' weird."
It's hard for an artist today to get their music exposed if the gatekeeping media sites write them off. "This is why I have a baseline respect for anybody who even talks to me," Peggy says as we discuss the disposability of our era's increasingly common artist-generated content. "Because like, I don't do anything. I don't have weird hair, I don't do any weird Instagram shit—there's nothing else going on with me except my music. I have no extracurricular activities that anyone wants to follow other than that. I love that people fuck with me because of that reason, in this era." 

It's hard to agree with Peggy that he doesn't have anything else going on outside of his music—his cultural reference points are as broad as any of the all-time great rappers, while the same improvised-sounding sense of humor we hear in his songs shines through the longer I talk to him. "That sounds like some shit MTV would do in the early naughts," he says after telling me he'd never make music with someone he's never met by emailing files back and forth, before singing the phrase "in the early naughts" with different melodies. "That's gonna be my new track. Nah, I would never do that. I would never make a song called 'In the Early Naughts,'" he promises before eventually asking me what the question was again.
"This is why I have a baseline respect for anybody who even talks to me. Because like, I don't do anything. I don't have weird hair, I don't do any weird Instagram shit—there's nothing else going on with me except my music."
For JPEG, his career is all about music, and everything else is irrelevant. As much as he respects Lil Wayne's rapping and Lil Nas X's widely accepted weird form, his idealized public persona is more aligned with the more reclusive Animal Collective. "I make music," he says emphatically, on the rare occasion that his answer doesn't trail off into haphazard tangent. "I might not make you laugh on a YouTube video, but I can make a fuckin' beat. 'Cause that's what matters. When I die, that's what people are gonna go back and look at. Nobody cares about that extra dumb shit. I don't know. I don't know why I just got so passionate." 
Perhaps this is what 2020 has in store for us: a new wave of artists who understand the genius of their predecessors without walking directly in their footsteps, instead furthering their agenda of deconstructing the norm; artists who are exhausted with the current press cycle, and savvy enough to make a name for their weird music without the overly selective support of prominent media companies. "I'm just really happy to exist in the time I do," he concludes. "I'm really lucky. This could've not happened at all. I just willed it into existence, and thankfully society conformed around it. I could've easily been the same dude still in Baltimore with no fans outside of the city. But if there's one thing I know I can do, it's work on music. I can do that—I can make some fuckin' music." FL