The album cycle is certainly not what it used to be. Perhaps we have Kanye to thank for this, considering the five albums he rolled out for himself and his peers in the summer of 2018 with varying degrees of warning, their release dates seemingly shifting on a day-to-day basis. For the most part, though, those records sounded as rushed as they should've—and most of them were nearly as disappointing as his 2019 efforts.
Meanwhile, some of the best releases of this year were produced with little to no warning—one record was allegedly mostly freestyled and quickly disseminated following a laborious 2018 recording session, one was revealed a week before release date on the artist's website via a Q&A with fans, another outdid a different AOTY contender released by the same band earlier in the year, and one was the concealed effort of two songwriter heavyweights no one quite expected to share so much studio time. 
RELATED: The Best Songs of 2019
Last year at this time, we probably had a different conception of what a brief release cycle meant. But with so many artists in 2019 outdoing some of their best work without so much as a photo of a far-from-finalized tracklist to prepare us, we can only anticipate what 2020 will have in store for us.
Presenting the best albums of 2019.
---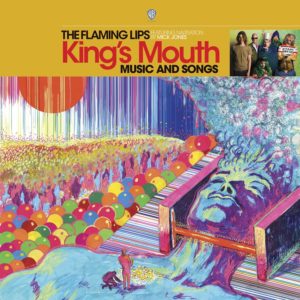 25. The Flaming Lips — King's Mouth: Music and Songs
Listening to King's Mouth is a little like discovering an obscure British psych-folk concept album from the 1960s that's been warped, reimagined, and electronically retrofitted for twenty-first century ears by some merry weirdos from Oklahoma. As immersive and enchanting as Wayne Coyne's traveling art installation of the same name that inspired it, King's Mouth is a fractured fairytale that dreamily ponders the miracles of existence and the cyclical aspects of nature via twelve interconnected songs, most of which feature spoken narration from Mick Jones of British punk legends The Clash and 1980s dance-punk pioneers Big Audio Dynamite. While several of the tracks stand pretty nicely on their own—especially "Giant Baby," "All for the Life of the City," and "How Can a Head"—the album's multi-hued magic and emotional power really come through when absorbed from start to finish in a single sitting. Trippy, whimsical, gently meditative, deeply emotional, and oddly comforting, King's Mouth may be the most beautiful (and cohesive) record The Flaming Lips have crafted since 2002's Yoshimi Battles the Pink Robots. —Dan Epstein
Read our feature on The Flaming Lips here.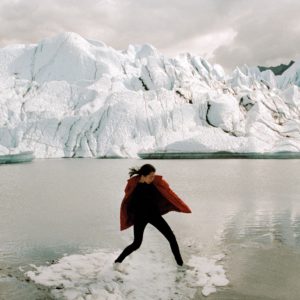 24. SASAMI — SASAMI
Sasami Ashworth isn't the first indie rock musician to suffer heartbreak, but her debut album SASAMI is among the sourest, most dissonant breakup records in recent memory. An LP about "everyone I fucked and who fucked me last year," SASAMI chronicles how touring poses challenges to relationships ("Not the Time"), how unequal desires topple romances ("Pacify My Heart"), and how friendships, too, can fail ("Callous"). Ashworth's caustic but not overwhelming guitar acrobatics—which she in part credits to her brother JooJoo Ashworth, of fuzz-drenched shoegaze institution Froth—pair with calmly delivered lyrics to propel her bitter dirges beyond the standard indie-rock sound of romantic fallout. The tales she recounts give her plenty to be mad about, but even as her guitar scythes through its surroundings, her music rarely rises to a full-on roar. In restraint, Ashworth finds the power to heal. —Max Freedman
Read our feature on SASAMI here.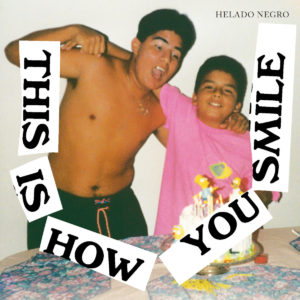 23. Helado Negro — This Is How You Smile
Celebrate the fervor and oddity of Nu Latin electronic music courtesy Bad Bunny, Residente, and J Balvin. I'm with you 300 percent. All I ask is that you also include the less glossy, less rhythmically obvious, and less lyrically direct music, poetry, and crooning of Roberto Carlos Lange—a.k.a. Helado Negro. This Ecuadorian-American musical and visual artist, who moved from the Spanish-language skronk-folk of 2009's Awe Owe to the bilingual electronica and anthemic lyricism of 2016's Private Energy, has found a new way to express his floating aestheticism on 2019's This Is How You Smile.
Experimental in a fashion that doesn't prevent his melodies from being playfully contagious and sensually sumptuous—even downright pretty at times—Helado's newest album has the feel of Burroughs-esque cut-and-paste collage. Even when the tracks' song-scripts are linear in their traction, its principle components feel as if they're being moved around before you in tricky three-card Monte fashion. Rather than be duplicitous, however, Helado is friendly, honest, and generous, even if there is a purposeful vagueness to his giddily contemplating the passion of speed on a track such as "Running." How can you make a simple motion both epic and mysterious? Just listen. —A.D. Amorosi
Read our feature on Helado Negro here.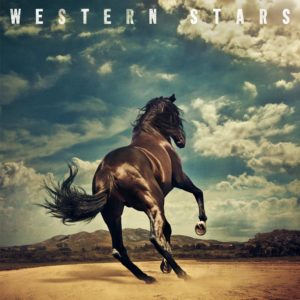 22. Bruce Springsteen — Western Stars
"Guess it was something I shouldn't have done," sighs Bruce Springsteen on his rueful album Western Stars, totally unlike any album he's made before. For years, The Boss has chronicled the hungry hearts of young men desperate to find salvation, satisfaction, atonement; but for the old men on Western Stars, all of that's a distant dream. In their sunset years, these men are past believing redemption's an option on the table. And so they wrestle to make peace with who they are, what they've done, the choices they can't unmake. It's a record that carries the weight of real wisdom, but that's not the only thing that makes it a standout in the Springsteen catalog. It's also a lavishly produced throwback to opulent, classicist pop, Bruce trading the roar of an electric guitar for the luxuriant sweep of a full orchestra. It's also the perfect backdrop for some of his most aching, persuasive character studies to date, hearkening back to an era that exists now only as a memory. —Josh Hurst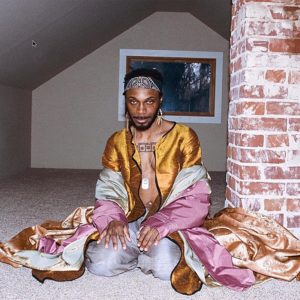 21. JPEGMAFIA — All My Heroes Are Cornballs
There's never really any context for any of JPEGMAFIA's releases—the rapper's albums and mixtapes are mostly comprised of disparate song samples and soundbytes, coagulating into an impossibly dense collage of familiar old-school hip-hop and internet-sourced audio clips with brave song titles slapped on. Though true heads were hip to this disorienting production technique before he collected a massive following with his jarring live shows in 2018, 2019 proved the year everyone wanted Peggy on their track, either as rapper or producer—and in most cases, it seems, everyone got him.
But before we could dub JPEG the artist of the year among those who didn't actually release an album, he announced All My Heroes Are Cornballs, a record and press cycle that translated his knack for left-field samples into an IRL assemblage of friends he'd made in the entertainment melting pot that is his new home of LA. Promo videos featuring Jeff Tweedy and James Blake complemented the two pre-album singles, while the guest verses on the album's remaining tracks featured indie-pop songwriters Buzzy Lee and Helena Deland rather than the slew of up-and-coming rappers who tapped Peggy for verses earlier in the year.
The result is your typical JPEGMAFIA record, only with more variance—more samples of glass shattering and people screaming setting up Auto-Tuned boy-band choruses, more earnestly beautiful ballads amidst pummeling hardcore hip-hop beats, more instigated violence between beloved '90s Nickelodeon figureheads. All of his heroes may be cornballs, but their influence doesn't detract from the chaotic-evil aesthetic Peggy's been cultivating for years. —Mike LeSuer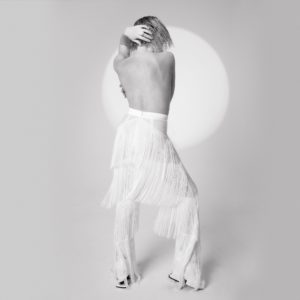 20. Carly Rae Jepsen — Dedicated
In the wake of 2015's E•MO•TION—a commercial disappointment which nevertheless cemented Carly Rae Jepsen as a critical darling and cult favorite—the Canadian idol might have leaned further into theatrics, or steered back to the center for more of a big tent record. Dedicated is enigmatic because it doesn't quite do either, eschewing the soaring hooks and infectious feelings of past singles for a workmanlike suite of electro-pop. The contrasts are abundant, intimated by E•MO•TION's technicolor cover as opposed to Dedicated's B&W profile; where E•MO•TION was anchored by the rapturous "Run Away with Me," Dedicated's standout is "The Sound," a spacious, cryptic ballad.
If its euphoria isn't as tactile and its despondence not quite as dire, Dedicated's muted canniness is reassuring as often as it is resigned. The vulnerability of "No Drug Like Me" manifests in statements of previously unforeseen empowerment. "Julien" and "Now That I Found You" are savvy, sleekly produced performances, whereas "I'll Be Your Girl" and the call-and-response "Want You in My Room" deliver the acrobatic heights. "Feels Right" plays like a subdued B-side to 2012's "Good Time." It's a trajectory we might all aspire to. —Pete Tosiello
Read our feature on Carly Rae Jepsen here.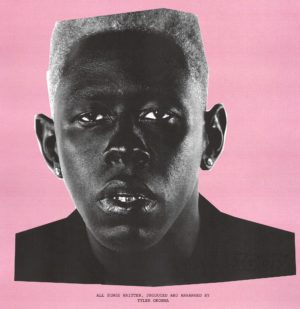 19. Tyler, the Creator – IGOR
Since moving away from his foundational Odd Future membership, Tyler, the Creator has grown less abstract and weirdly—even creepily—humorous with each successive solo release. That means the silly misogyny and mirthful wack of albums such as Goblin, Wolf, and Cherry Bomb eventually gave way to something thoughtful, even revelatory, by the time of Flower Boy. IGOR, though, goes further and deeper into fatal flaws, truth telling, and emotional repartee without eschewing Tyler's magnificent sampled musicality, inventive flow, or wonky wit. 
On IGOR, a heartsick Tyler picks at the fleshy bones of a very real, possessive, and sexual relationship. Tyler is so frank here that you nearly forget his past material; this happens to an even-greater degree in concert, where a platinum-wigged Tyler appears like the unholy union of Andy Warhol, Geoffrey Holder, and James Brown. Yet for every bout of sorrowful hardness to be found on IGOR ("Stay the fuck away from me"), there are tender amends, and a wish to just "chase the sun" with the one(s) he loves. —A.D. Amorosi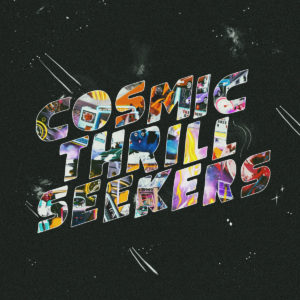 18. Prince Daddy & the Hyena — Cosmic Thrill Seekers 
I've lost count of what wave of emo we're currently phasing into, but I hope one of its tenets becomes Prince Daddy & the Hyena's ability to transform rock-bottom defeatism into a raucous group activity. "Lauren (Track 2)" was, without a doubt, the most fun song released in 2019, and the way P. Daddy carry this energy over to other tracks on Cosmic Thrill Seekers, where Kory Gregory opens "Trying Times" by bellowing about how "every day's been a bad day for so long," or wails lines like "stupid fucking life, it's only getting harder" moments before a killer outro on "Klonopin," signals an optimistic turn for a genre that often invites isolation among its listeners. 
Even the softest moments on CTS—such as the acoustic intro to opener "I Lost My Life," or the mid-track breather on closer "Wacky Misadventures of the Passenger"—are disrupted by Gregory's yawps before heavy electric guitars hit as hard and unexpectedly as the depression that fueled so much of the record's lyrics. There's never really a moment of peace, but such brief periods of seemingly personal anxiety spouted by the vocalist are immediately filled by a massive support system in the form of Gregory's dense backing band, at times even featuring a full brass section. The cyclical structure of the album—"Passenger" transitions smoothly back into track one—has been widely noted for its analogue to mood cycles, but there's been little talk about the group-therapeutic nature of the record's sound.
For plenty of bands of this caliber, an album is just a springboard for hectic live shows. But CTS offers anyone who feels pretty fucking confident that they'll die the next time they're alone in their bedroom an opportunity to thrash in each others' company—or at least provides them the comfort to thrash alone. —Mike LeSuer
Read our feature on Prince Daddy & the Hyena here.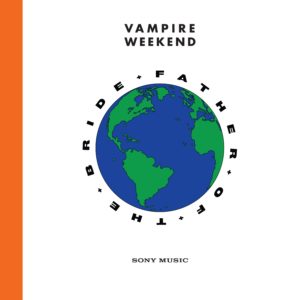 17. Vampire Weekend — Father of the Bride
There is a simple rule in pop music: if you find yourself with a double album to fill, make a bloody mess out of it. You can eventually locate unity or conceptualism à la The Who or The Kinks—but for god's sake, have a mad blast either way. For their first album in six years, Vampire Weekend and singer-songwriter Ezra Koenig sailed beyond the alterna-nerd pop Graceland cover act usual. Here, Koenig and VW jump through piano-rich ballads, bachelor pad lounge music, jam sounds, outlaw country, samba, emo, and cinematic atmospheres, making it all sound unified and blissfully cascading in a fashion you've never heard from them before. The not-so-haunted proceedings of Father of the Bride are more theatrical and orchestrated—but with just a smidgen less quirk and busywork—than their music of the past. We knew that Vampire Weekend was charmed, but on Bride, they've actually become charming—like a blind date you didn't expect to be any good that winds up in a marriage proposal. —A.D. Amorosi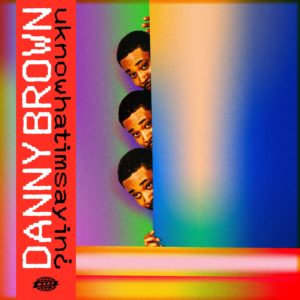 16. Danny Brown — uknowhatimsayin¿ 
After 2016's stunning and Joy Division–referencing Atrocity Exhibition, there was really no telling where Danny Brown would go next. What we find on the mostly Q-Tip-produced uknowwhatimsayin¿ is an artist harnessing his manic creative energy into a singular statement that shoots for listeners in the cheap seats. After years of dazzling rap nerds, Brown has found new inspiration in focus, restraint, and classic comedy punchlines. With a quality shortlist of guests including JPEGMAFIA ("Negro Spiritual") and Blood Orange ("Shine"), sayin¿ is a subtle revolution where Danny Brown has expanded his rage simply by pumping the brakes and enjoying the view for a change. —Scott T. Sterling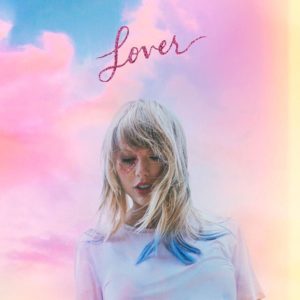 15. Taylor Swift — Lover
Taylor Swift announced her seventh studio album as a document of romantic love in all its incarnations. For a songwriter who has long been celebrated (and occasionally decried) for the diaristic candor she brings to relationship songs, that may not sound like much of a distinction. What does distinguish Lover are its bright hues, its sense of freedom, its willingness to be devastatingly sad in one song and defiantly silly in the next. Following the defensive positioning and monochromatic synths of reputation, it feels like a breath of fresh air, a Taylor Swift record that revels in color, texture, and good cheer. Several of its songs are masterpieces: The pop-punk-by-way-of-Grease "Paper Rings," the lovelorn "Cornelia Street," the emotional hothouse "Cruel Summer." But what impresses the most is the host of voices: Swift has never sung so brightly, so openly, so robustly, or in so many different voices. She doesn't always sound happy in these songs, but she does consistently sound liberated—as if at last, she's been unburdened. —Josh Hurst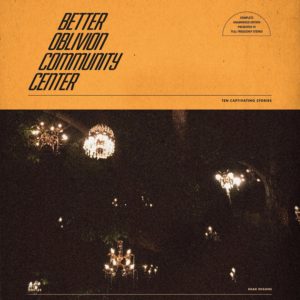 14. Better Oblivion Community Center — Better Oblivion Community Center
Phoebe Bridgers and Conor Oberst have each proven their individual musicianship, but misery loves company. Both possess an innate knack for collaboration—her with Lucy Dacus and Julien Baker as boygenius, him with friends like Jim James and M. Ward—that elevates their own unique perspectives and devastating songwriting chops to heights you didn't realize were possible. With this surprise self-titled release together as Better Oblivion Community Center, the duo spin tight indie folk rock jams for the most world-weary and disillusioned among us.
At distant ends of a career's lifespan, with fourteen years between them, there's no passing of the torch here. Instead, on a mixture of tracks that range from jangly fatalistic cultural commentary ("Dylan Thomas") to lullaby-like remembrances of the past ("Chesapeake"), the two work as two sides of the same coin. Often eschewing two-part harmonies in favor of singing together in unison, their voices, equal parts wistful and wavering, melt into each other as they contemplate life, isolation, and perhaps, somewhere between the skepticism, a bit of hope for a better tomorrow. —Carrie Courogen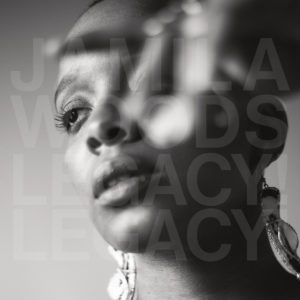 13. Jamila Woods — LEGACY! LEGACY!
"All the women in me are tired," admits Jamila Woods on "SONIA," a track off her superlative album LEGACY! LEGACY! The implication, of course, is that she contains multitudes; over the course of twelve songs (and a remix), Woods testifies to ancestry as something she carries inside her, not a story confined to history but a saga constantly unfolding from the inside out. The ancestors she's assembled here encompass luminaries from jazz and poetry, science-fiction and the blues; James Baldwin and Eartha Kitt, Sun Ra and Sonia Sanchez, both Miles and Betty Davis. Woods doesn't commemorate them with Wikipedia-style synopsis, but instead embodies them in nuanced, sensitive character studies. They represent a cloud of witnesses called to the table for a lively discussion about creative freedom, emotional autonomy, the merits and limitations of anger. Woods is a wonderfully understated singer who can convey a lot with subtle changes of inflection, and the tracks are uniformly sleek and propulsive, every one of them a banger. It's an R&B album that sounds both completely contemporary but also rooted in the traditions of the past, an ideal aesthetic for songs that send ripples through time and experience. "My ancestors watch me," one song goes, but if anything, LEGACY! attests to how carefully Woods has learned the lessons from her forebears. —Josh Hurst
Read our feature on Jamila Woods here.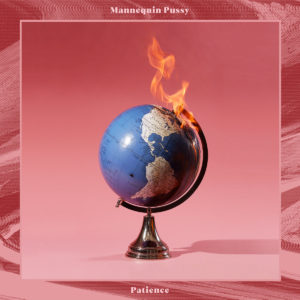 12. Mannequin Pussy — Patience
The cover art of Mannequin Pussy's third album, Patience, is an apt illustration of what you're about to hear. An old-school globe is aflame, setting the scene for the Philly punk band's strongest effort to date—as well as one of the best (and most cathartic) punk albums of the year. The artwork springs to life especially on one of the record's most delicate and simultaneously powerful tracks, "High Horse." Vocalist/guitarist Marisa Dabice reaches into a crescendo while she belts, "Your world's on fire, as I watch up from my high horse / Your world's on fire, and I walk away." The climactic moment in which Dabice exits an abusive relationship epitomizes the immense strength fueling Patience, and acts as a prelude of sorts to the message that supplies the project's lifeblood: You are enough. "Who You Are" echoes that same sentiment, exploring how to quiet your inner critic (and how to say "screw you" to the systems that put this critic in your head in the first place). Unlearning harmful thought patterns is a challenge, but can ultimately set you free. Patience is all about chasing that freedom—and more importantly, being patient with yourself in the process. —Taylor Ysteboe 
Read our feature on Mannequin Pussy here.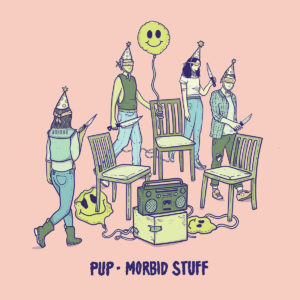 11. PUP — Morbid Stuff
Pop punk isn't dead—it's just evolving, and nothing showcases that better than the progression of PUP. Their self-titled album from 2013 started off like any other catchy, poppy band obsessed with group chants, which is precisely what we needed at the time. 2013 was a pretty desolate year for pop punk, with a Wonder Years album The Greatest Generation and The Story So Far's What You Don't See, but not much else resembling anything you'd want to listen to outside of a Warped Tour playlist. PUP were the answer to our post–Bomb the Music Industry!, pre-WORRY. years, changing the mold of what we thought the genre had disintegrated into. 
From PUP to 2016's The Dream Is Over, the band explored their anger, sadness, and general discontent with the direction their lives had gone. While those albums were heavy-hitters in their own right, they were made for a specific time in PUP's life. Like their predecessors, PUP have done what all pop punk bands must eventually do: they grew up. On Morbid Stuff, you can see their age. The group chants are louder, harsher, more unapologetic, while their words are uncensored, confident, and sincere. They've embraced the uniqueness of their perspectives, and in turn created a piece of confessional art. Morbid came at a time when we're all craving transparency and honesty, and told us it's OK to feel like shit. It's OK to say no. It's OK to tell people when you care about them. It's OK to be loud. Instead of simply dealing with the curveballs that life throws your way, this record presents the option of fighting back. —Maria Lewczyk
Read our feature on PUP here.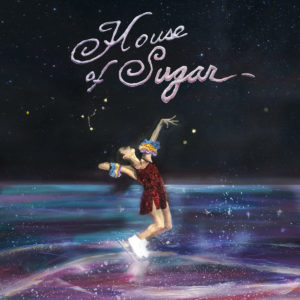 10. (Sandy) Alex G, House of Sugar 
House of Sugar is the type of album that gets you banned from having access to the aux cord—(Sandy) Alex G's latest collection of bedroom-ideated folk and pop songs may feel like it would set the perfect mood for a road trip, but in reality it is, for lack of a better term, weird as shit, and impossible to make heads or tails of upon first encounter. Lead single "Gretel" probably stands as the best candidate for introducing the Orchid Tapes–reared songwriter to the rest of your car, a pristine pop song built upon an inexplicably functional formula of obscure instrumentation, opening and closing with a hip-hop beat and that weird baby voice rappers always tinker with; venturing beyond that—through the faux-Southern accent of "Bad Man" and the numerous over-the-top experimental fillers—might prove an exercise in defending an acquired taste. 
A glitchy abstraction like "Near" may not grab your overcaffeinated co-pilots' attention immediately, but House of Sugar's appeal ironically isn't as aggressively sugar-coated as Alex G's previous earworm singles. Taking his bedroom ideas to a Domino-signed artist's bevy of resources, Sugar lucidly displays facets of the songwriter's personality we've yet to see, both sounding the most alien to his previous discography and the most comfortable in terms of taking creative risks. There's as much of Alex's character in the dream-inspired hoedown "Southern Sky" as there is in the shimmering interlude "Taking," while the live recording of "SugarHouse" that closes the album serves less as a bonus track and more as a crossing over from the surrealist HoS universe into a palpable reality. There's certainly an argument to be made for Sugar being a great record to listen to while drifting across state lines, though it feels more like an album to jam while drifting in and out of conscious states. —Mike LeSuer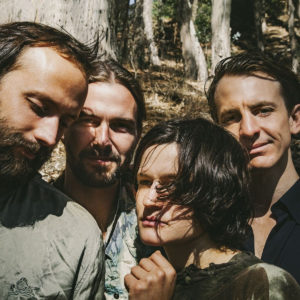 9. Big Thief — Two Hands 
For all the emphasis on artists becoming content mills in service of streaming numbers, releasing two albums within a year somehow remains a dubious maneuver. But in 2019, two artists rising to the national stage managed to stick the landing. One was a rapper out of Charlotte who had fame in the bag with a hyper-aerobic delivery and two albums showcasing his megawatt personality. The other was Big Thief, a Brooklyn band who steadily built a following around folksy songs that turn plain-spoken scenes and common names into something supernatural and holy. 
U.F.O.F., their first album of 2019, could've easily defined their year, serving doubly as their most obtuse record yet and the catalyst behind their turn as unlikely cultural dividers. Nevertheless, Two Hands arrived in October as U.F.O.F's self-proclaimed "earth twin," but the delineation isn't necessary. Big Thief were able to create worlds out of spectral memories for U.F.O.F., and Two Hands only furthers the band's track record in crafting songs that feel like they've been trailing you your entire life. 
In all fairness, "Shoulders" and "The Toy" have haunted the band's setlists for years, but Two Hands is the closest Big Thief have come to capturing the raw magnetism of their live shows. "Not," the album's centerpiece, is a feral update on their breakout "Masterpiece," running twice the length but somehow emerging more streamlined. Adrianne Lenker's ability to let a murmur metastasize into a full-throated howl has never been more impactful, but "Not" finds Big Thief ramping alongside her until a squalling guitar solo releases them. Two Hands is a frilless folk rock record at heart, but where it steps outside of U.F.O.F.'s shadow is with the vitality it finds in the folk tradition and each member's veneerless strengths, showcasing a band both at their creative peak and somehow nowhere near exhausted. —Tim Gagnon
Read our FLOOD 10 feature on Big Thief here.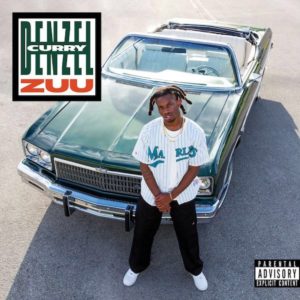 8. Denzel Curry — ZUU
Denzel Curry's persona flies under the radar, while at the same time cultivating such a specific, intense, and dedicated fandom. From the cult-like intensity of his live performances to the overwhelming sense that Curry is merely being himself, everything about this man is interesting. TA13OO established Curry as an icon and driving force in the emo-rap/trap soundsphere, with the popularity of "Clout Cobain | CLOUT CO13A1N" reaching unprecedented heights with both niche audiences and mainstream radio. For a few years Curry was using clown imagery to illustrate an uncanny, scary kind of performance, accompanied by an impressive mix of R&B, fuzz-pop, and aggressive lyric-yelling to really drive the intensity home. This accumulated in TA13OO closer "Black Metal Terrorist | 13 M T," leaving an unsavory and unfulfilling question mark at the end of the Curry story. That is, until the release of this year's ZUU. 
For those of you unfamiliar with rap from Carol City, Miami, Denzel Curry is here to explain it to you. ZUU isn't just the next step in a blossoming career, but a time-capsule homage to artists from the city Curry grew up in. On ZUU, Curry addresses drug use, gang violence, and other stereotypical implications of hip-hop with playful, tongue-in-cheek commentary illustrated by quick, two-line stories sandwiched between bouncing beats and '80s-style production. Curry doesn't hold back. He talks about his father ("RICKY") and the inherent dangers of growing up through violence and drugs ("BIRDZ"), but still finds a way to balance that with tracks about strip clubs ("SHAKE 88"), friends ("BLACKLAND 66.6"), and the power of musical interludes. Despite the lyrical content, the most impactful part of ZUU is the fact that it seems effortless. Curry was able to pull off an album unlike anything other artists are making right now, and he got people to care about it. —Maria Lewczyk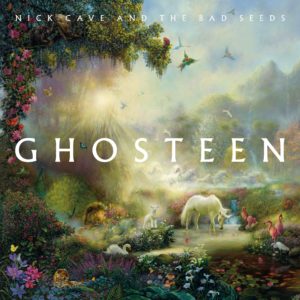 7. Nick Cave & the Bad Seeds — Ghosteen
Ghosteen is the first Nick Cave album to be written after the tragic death of his son, Arthur. (The previous Bad Seeds album, Skeleton Tree, sounded forlorn and abrasive, but it was mostly finished at the time of the younger Cave's demise, its hauntedness prescient, perhaps, but not diaristic.) As such, it will likely always be short-handed as Cave's bereavement album, his attempt to find firm footing on a terrain that crumbled right out from under him. The songwriter is circumspect enough that the words "death" and "grief" never show up in these doleful compositions, but one word that comes up time and again is "love." In one poignant moment, Cave paints a scene of folding the laundry of a departed loved one, a grieving parent still immersed in a daily routine of service. "Love's like that, you know," he offers on the title track, and much of the rest of Ghosteen follows suit: It's a record about love that outlasts the physical frame and temporal bonds, and it is by turns despondent, comforted, and faintly hopeful. 
One thing it never is is solitary; Cave has spoken about how the death of his child proved a catalyst for greater empathy, and Ghosteen is keenly aware of the multitude of people grieving in sync with each other ("everybody's always losing someone" he says on "Hollywood"), not least his wife Susie, whose presence looms as large as Arthur's, a spirit both wholly alien and completely familiar to Cave as each wrestles with the sudden loss. The sound of the record is deafeningly quiet, simple, austere; the culmination of the Bad Seeds' three-album adventure into ambient drift. Its simplicity feels essential; how else could Cave honor his grief, and ours, than with the command of his full attention? —Josh Hurst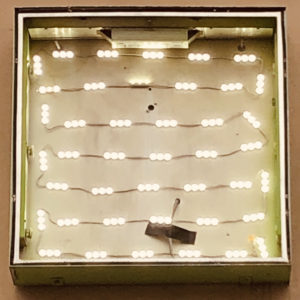 6. Oso Oso — basking in the glow
Released in mid-August, Oso Oso's third full-length could not have arrived at a more opportune moment, brilliantly evoking the lazy afternoons and blazing dusks of a coastal summer's waning days. Occupying either the lo-fi end of the emo spectrum or one of pop-punk's scuzzier bandwidths, Jade Lilitri's songs meander through gorgeously tossed-off chord progressions before settling in as inescapable earworms. The luminescent album intro gradually builds into "the view"'s glorious melody, submitting basking in the glow's coming-of-age touchstones. Lilitri's lyrics capture a young man trying to figure things out at his own pace, and his writing nestles earnest portraits within a relatable universality.
In the title track's hooky punk there are shades of Ocean Avenue, if Yellowcard were from the tri-state area and less self-pitying; "dig" conjures early Death Cab, if Death Cab were less self-impressed. The record's unobtrusive engineering sands down Lilitri's nasally voice, lending the effect of a vocalist slightly more grizzled than his twenty-six years. "a morning song" is perhaps the track which best captures the greater album's wide-eyed yearning, but in Oso Oso's case, the journey appears to be the destination. —Pete Tosiello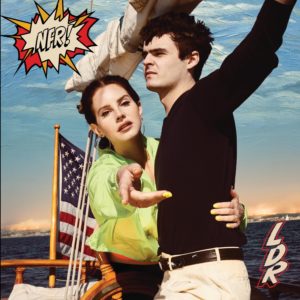 5. Lana Del Rey — Norman Fucking Rockwell!
Let 2019 be known as the year Lana Del Rey's sepia-toned glasses began to fade. The Amazon is burning, mass shootings happen every day, and presidential impeachment lingers on the horizon. Nostalgia feels so silly and indulgent now that even an artist who has built her name around an (at times, contrived) vintage romanticism cannot help but turn an eye toward confronting the times in which she is living, rather than rehashing the halcyon days of decades past.
The references to mid-century icons—The Beach Boys, Sylvia Plath, Slim Aarons—are all still there on her new album, but Norman Fucking Rockwell!, right down to its title's dismissive interjection of "fucking," plays out as both a send-up to old avatars of the American Dream and a dismantling of them. Of course, Del Rey is not the first pop star to critique the culture—Taylor Swift, Katy Perry, and Miley Cyrus have all attempted to "get woke" in recent years, with sometimes embarrassing results—but Lana's approach has been the most authentic. She's not attempting to algorithmically craft a rallying cry; the closest NFR! gets to a feel-good song is a Sublime cover. Rather, Del Rey stands amongst the wreckage with us, filtering the apocalyptic malaise of this year through sweeping, majestic piano ballads that recall twentieth century greats, delivering lines like "Goddamn, man-child / You fucked me so good that I almost said, 'I love you'" on the title track, as if updating Joni Mitchell's "The Last Time I Saw Richard" for the Tinder generation. 
"I want shit to feel just like it used to," Del Rey sings wistfully on album standout "The Greatest." It's all too easy to idealize the past, to feel as if things were better then than now. But with the breakneck pace at which our world is moving, the way bad news seems to break every minute, when we're reminded again and again of how extraordinarily fucked we are if we don't drastically reduce carbon emissions in the next twelve years—what are we supposed to do? Maybe follow Del Rey's direction, acknowledge our self-destructive glory days, and toast to our inevitable demise: "The culture is lit, and if this is it, I had a ball." —Carrie Courogen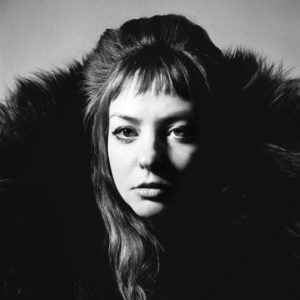 4. Angel Olsen — All Mirrors
Angel Olsen's second release, Burn Your Fire for No Witness, was a collection of her early work, where the production was dark-folk sparse. But for All Mirrors, she returned to the lush tapestry audiences first experienced on 2016's My Woman, and the resulting recording is a taut, mesmerizing forty-nine minutes of sonic poetry. While there's a bevy of modern elements at play—Stereolab-style space grooves on "Too Easy," warm analog synth lines on "New Love Cassette," a bouncy electronic twang on "What It Is"—the music here shimmers with a timeless patina. These songs are portraits of heartbreak, triumph, and love that could have been penned fifty years ago, yesterday, or a century from now. So despite its electronic flourishes, All Mirrors feels simultaneously of the moment and firmly embedded in the American songbook. 
Olsen is a virtuoso vocalist, and across eleven tracks, she whispers as much as she wails, the oscillation of her instrument intoxicating. Opening track "Lark" sets the tone and finds her in the midst of a romantic detonation, offering up lines like, "This  city's changed, it's not what it was / Back  when you loved me." By the wash of the strings on "Tonight," where Olsen's voice is husky, tired, and confessing that while her love remains, she's better off alone, listeners are firmly in her grip. With its Spaghetti-Western guitar strum, "Summer" is another poignant peak, where Olsen radiates the kind of strength you only get from going through hell and coming out the other side. The closer, "Chance," balances her extraordinary voice along with her silence against a sentiment that every lover knows but hates to hear: "Hard to say forever, love." It's a perfect punctuation for the album's emotional odyssey, and it'll make you want to experience it all over again. —John Coyle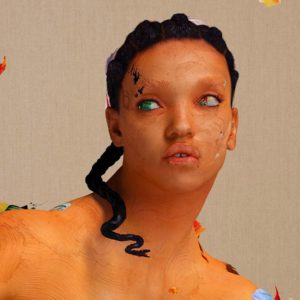 Mary Magdalene may well have been Jesus' best friend and a woman with divine, mystical powers, but today her legacy is relegated to a footnote in the Christian deity's story. Adding insult to injury, many practicing Christians view her with scorn at best and hostility at worst. But leave it to FKA Twigs, an artist who has consistently approached her art from unusual viewpoints, to find inspiration in such a misunderstood figure.
While creating her sophomore album MAGDALENE, FKA Twigs—thanks to a cancelled engagement to a household-name vampire, a subsequent relationship with another prominent actor, and the burden of uterine fibroid tumors the size of fruits—felt a kindred spirit with Mary Magdalene's frequent depictions in a man's shadow. The fibroids are only mentioned in passing on the album ("Apples, cherries, pain / breathe in, breathe out, pain"), as it is instead FKA Twigs' perceived parallels between Magdalene's characterization and her own journey that dominate the LP's narrative.
The album's titular figure is mentioned twice by name. On "home with you," a song about the agony of partners not sharing their loneliness with one another, FKA Twigs claims that "Mary Magdalene would never let her loved ones down" as the song's haunting piano and bionic vocal modulation lead down a path toward a more hymnal chorus. On "mary magdalene," when she sings "I do it like Mary Magdalene" atop wobbling percussion that explodes into a swirling array of sitar-like electronics, she infuses her misconstrued idol with the sexual confidence that defined MAGDALENE's breakout full-length predecessor, 2014's still-brilliant LP1.
Listeners will have to search high and low to find remnants of that album here. This is by design: The languorous wonder of "mirrored heart" and the incomparably heartbreaking balladry of "cellophane" strike with such vigor precisely due to FKA Twigs scaling back LP1's slithering tremors and pushing her voice outside its already soaring range. Mary Magdalene would never let her loved ones down, and after a five-year wait, FKA Twigs hasn't dropped the ball either. —Max Freedman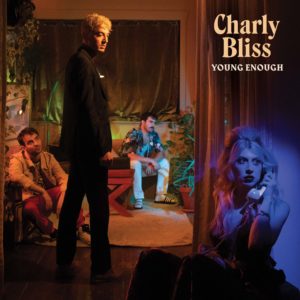 2. Charly Bliss — Young Enough
Frontwoman Eva Hendricks' voice glimmers and chimes like a power-pop cheerleader on Charly Bliss' sophomore record: it's bubble-gummy, slightly nasal, all girlish spirit and vigor. The Brooklyn foursome's Young Enough is a collection of dark lyrics, poppy melodies, and hooks so murderously catchy they could be used to fish for Moby Dick. Most songs tell of an abusive relationship Eva has since escaped from, and her three bandmates—drummer Sam Hendricks, guitarist Spencer Fox, and bassist Dan Shure—harmonize around her pain like buzzing, sympathetic bees.
The record kicks off with synth-fizzled "Blown to Bits," a track about our ever-present contemporary anxieties over nuclear war and the planet's looming demise, whose chorus pounds, "It's gonna break my heart to see it blown to bits." Closer "The Truth" is no less of a dizzying earworm, though it has also collected an album's worth of yearning: "Kissing babies / I'm alive, but I'm dead inside / burying my face against the wall," Eva caterwauls on a song so hyper-specific, I'm not entirely sure what it's about.
Elsewhere, you get the adolescent ache of teen love on title track "Young Enough," a slow-burn centerpiece beginning with the thrum of a single guitar note and gathering into a full-blown anthem about what it's like to have your identity tangled up in another person worse than earbuds in your pocket. On "Hard to Believe," Hendricks reclaims her life for her own, bursting to leave a bad partner; "I'm wide awake, he's asleep," she crows of the mismatch. She grapples with a past sexual assault on "Chatroom" ("I am trusting, well-adjusted / Marked me dormant, I erupted") and enters the recent emotional labor debate with the prescient "Capacity," a lesson learner in which she announces, "I used to think I should do right by everyone / now I know I was wrong." 
Young Enough is poppier than Charly Bliss' debut Guppy, and it's not hard to understand why: keep those mellifluous riffs flowing, spark-fueled as electricity across power lines, and trauma will have a hard time keeping up with you. And if it does—bouncing as high as Eva Hendricks is clearly able—you'll leapfrog straight over it. —Anya Jaremko-Greenwold         
Read our FLOOD 10 feature on Charly Bliss here.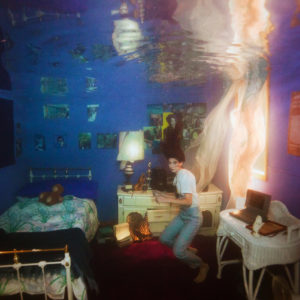 1. Weyes Blood — Titanic Rising 
Around its first broadcast in 1980, CNN fulfilled a morbid tenant of founder Ted Turner's twenty-four-hour news network platform and produced a video to air should earth have a doomsday. With a military band playing "Nearer, My God, to Thee" in honor of the reported final song played by the Titanic's house musicians, the CNN video is fittingly sparse, funereal, and…well, pretty dated, according to most YouTubers. It leaked back in 2015, leaving commenters torn over the karmic dread of watching a video reserved for the apocalypse and joking over whether CNN should fix its graininess before the world ends. The closing track of Weyes Blood's Titanic Rising also cites "Nearer, My God" in both name and mournful strings, but where the album vastly succeeds as a doomsday document is in its coverage of the joy, panic, resigned apathy, and beauty that comes with being alive as our planet is so obviously dying.
Natalie Mering's previous three records as Weyes Blood drew from Laurel Canyon's surrealist lineage to make psych folk that felt loosely tethered to earth, but Mering finds otherworldliness in straightforwardness on Titanic. Opener "A Lot's Gonna Change" swells into a cinematic elegy to climate stability and youthful optimism, but one song later, Mering's in interstellar love on the Flying Burrito Brothers–tinged space opera "Andromeda." There's no shortage of attentional leaps on Titanic Rising, whether Mering's launching a musical-worthy inquiry into dependable love ("Everyday"), writing letters to dead friends ("Picture Me Better"), or disappearing into her favorite movies (fittingly, on "Movies").
"Everyone knows you just did what you had to," Mering reassures on "Wild Time," its title an emotionally depleted answer to being alive amidst climate changes. It might as well serve as a quasi-pull quote for Titanic, an album that spans galaxies to consider whether it's possible to give undivided attention to both our planet and our emotional sanity. Mering never really finds an answer to that question, but her record is all the more relatable for lack of one. —Tim Gagnon
Read our FLOOD 10 feature on Weyes Blood here.