It should be no surprise that the main reason that Record Store Day co-creator Michael Kurtz moved the thirteenth annual celebration of all things vinyl (and those independent record store operators that sell them) was due to the ravaging pandemic we're still stuck within. The thousands of international independent sellers and RSD-only products, usually sold on the third Saturday in April, had to move—this year broken up into three dates: August 29, September 26, and October 24 (to say nothing of November 27's Black Friday annual RSD, still happening this year) so as to not warrant the usual crowd rush that accompanies the hunt-down of limited edition releases, now additionally in cassette and CD form. But Kurtz states there were other reasons afoot.
"When we realized that the medical community was saying that it was not safe to do public events back in late February, we began to rethink RSD," says Kurtz, who went on to consult with all involved—distributors, record labels, record stores, and artists, in the U.S. and across the globe. "In England they wanted to just do it, get RSD over with (same with Germany and Australia—they, too, were government funded, these businesses were getting paychecks) even in the face of what was happening with COVID-19. They were worried that if they waited they would lose the records. That's because the labels were telling them, 'Hey we're small businesses and can't afford to sit on this product.'"
View this post on Instagram
By the time labels, stores, and distributors had been closed for four weeks, then longer, no one could afford to pay anyone for RSD's already-produced stock. The easiest solution, then, was to push back the dates from April, and to split RSD into several dates so that the stores could afford to buy the records; maybe even to make cash to pay for additional product for the next RSDs.
The other solution to overcrowding record stores is making RSD products available online—originally a no-no. "We wanted to adhere to as many of the RSD principles as possible, but came to a decision in which to make 1 p.m. EST the one time, worldwide, where everyone could put their product up on the web," says Kurtz. Now, with four dates for 2020, and an online presence, there's even more RSD to love. Plus, going forward, Kurtz reveals that "RSD plans to take place on the third Saturday of April next year. If the pandemic is still on, we'll look at splitting the dates again."
With that, here are twelve of the finest items of RSD 2020 Part 1. Look for the rest of this season's RSD sessions to come with their own special finding and buying guide.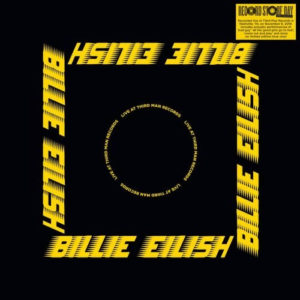 Billie Eilish, Live at Third Man Records (Third Man)
In a year planned as coronation for the gloom-pop teen queen with her first large-scale tour (now obviously cancelled), this intimate, acoustic 2019 live session from The Blue Room at Nashville's Third Man Records more than makes up for missing the big boom of an arena. All spindly and quiet, dusky songs such as "idontwannabeyouanymore" and "bury a friend" probably sound just as Eilish and FINNEAS initially conceived them—perfect for a small, dark bedroom. Plus, it comes pressed on midnight blue vinyl, and with a poster.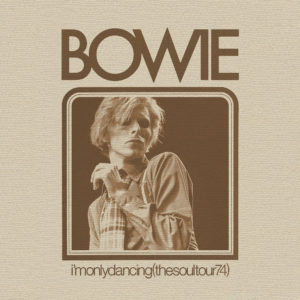 David Bowie, ChangesNowBowie and I'm Only Dancing (The Soul Tour '74) (Parlophone/Rhino)
Bowie's most adventurous curators since Rykodisc spent most of 2020 in continued celebration of his pre-Space Oddity '60s and his live electro-throck '90s. And while the sparse, fragile live acoustic arrangements of 1997's birthday celebration (ChangesNowBowie) find him ripping through deep, dark cuts ("Repetition," "Shopping for Girls") and glam-era classics ("Andy Warhol," "Lady Stardust"), the two-LP I'm Only Dancing is the real treat. Recorded between Detroit and Nashville during Bowie's theatrically staged Diamond Dogs show, these late-in-the-tour nights find the hoarse vocalist and his ragged band going for the rough R&B and plastic soul of Young Americans, an album whose sessions would commence a week after this. Loose-limbed and funky, this collection is cold-blooded, blue-eyed soul at its finest—especially the "Foot Stomping / I Wish I Could Shimmy Like My Sister Kate" and the "Diamond Dogs / It's Only Rock 'n' Roll (But I Like It)" medleys.
Gorillaz, G-Sides and D-Sides (Warner Records)
The always-animated Damon Albarn's equally cartoonish electro-hop ensemble unleashes two vivid packages filled with B-sides, remixes, unreleased tracks, and other ephemera from Gorillaz's first and second albums. Albarn's leftovers are so much better and imaginative than most people's hits.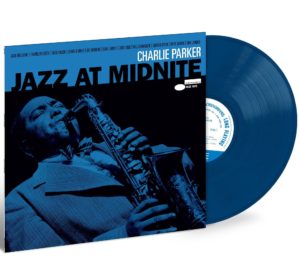 Charlie Parker, Jazz at Midnite (Blue Note)
To commemorate Bird's one hundredth birthday on the Bop jazz giant's one hundredth birthday is kismet. Nothing, though, is as celebratory as the saxophonist spinning (on midnight blue vinyl) mirth and magic during two live dates at the Howard Theatre in Washington, D.C. with guitarist Charlie Byrd, drummer Max Roach, and tenor man Zoot Sims matching Parker with a repartee that was rapid-fire, lick-for-lick, with Bird splaying forth with some avidly adventurous harmonies.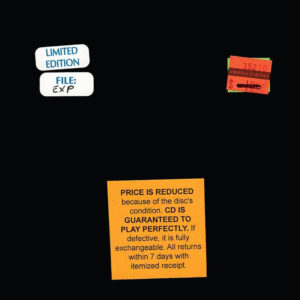 clipping. with Christopher Fleeger, Double Live (Sub Pop)
Tony Award–winning Hamilton actor-rapper Daveed Diggs's experimental hip-hop ensemble with producers William Hutson and Jonathan Snipes comes across as glacial and bitter on its series of Sup Pop recordings. However, when witnessed live, this time with hot acousmatic sound master Christopher Fleeger, a storm brews, and the chill thaws to something fussy but deeply frantic and funky.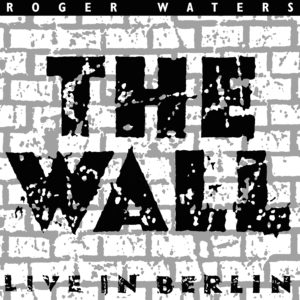 Roger Waters' The Wall, Live in Berlin (Mercury)
Long before his extended twenty-first century look at Pink Floyd's latter-day psychogenic fugue state, Waters celebrated himself and the fall of the Wall in 1990, just months after it had crumbled, with a handful of friends new (Ute Lemper), old (Garth Hudson), and odd (Jerry Hall). What may be the best-ever recording of Waters and David Gilmore's finest moment, "Comfortably Numb," can be found here, wailed passionately and grouchily by Van Morrison with axe men Rick Di Fonzo and Snowy White tackling Gilmore's silver screaming solos.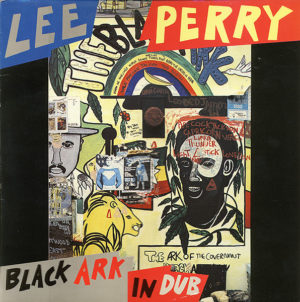 Lee "Scratch" Perry's Black Ark, Black Ark In Dub; Black Ark Vol. 2 and Guidance 12-inch (VP)
Whether you're a dub reggae enthusiast or solely a fan of echoing, FX-laden deep house and spacey hip-hop, Lee "Scratch" Perry is a god, and his production work at his Black Ark Studio in Jamaica is legendary. Hypnotic, spacious, and bone-rattling, these LPs haven't been available for over twenty years. Plus, the RSD special "Guidance" by the Black Ark Players, a one-sided 12-inch single with a graffiti picture disc on its flipside, brings Perry's dark drama into the present.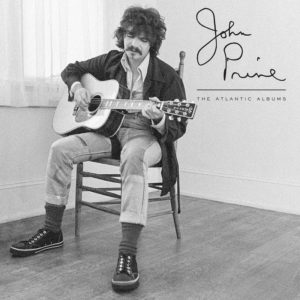 John Prine, The Atlantic Albums (Rhino)
The late, great mailman-turned-songwriter was as much of a detailed character-driven short story writer—think Raymond Carver meets Mark Twain—as he was your everyday adult-listening 1970s folk hero. And the Chicago-raised poet's first four long-out-of-print albums (1971's John Prine, 1972's Diamonds in the Rough, 1973's Sweet Revenge, 1975's Common Sense) prove as much with their cosmopolitan-yet-rustic melodies and witty forlorn lyrics. Prine's eponymous debut alone is worth the price of admission with its alt-country classics such as "Hello in There," "Sam Stone," and "Angel from Montgomery." Then there's that easily youthful yet weary twang to his voice. Hearing these all at once after so long away is like drinking a rare Merlot on an empty stomach. You'll get an intoxicatingly heady, warm drunk from Prine's mix of humor and tenderness. Fuck COVID-19 for stealing John Prine.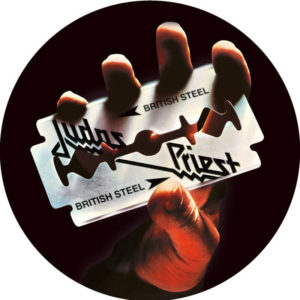 Judas Priest, British Steel: Limited Edition 40th Anniversary Edition (Sony-Legacy)
Red, white, and blue marbled double vinyl with that signature razorblade featured on each LP? Check. The jack-hammering "Breaking the Law" and "Grinder" in one package? Check. Rob Halford at his steeliest and sleaziest? Check. British Steel still sounds like the sleekest, evilest, most menacing heavy metal forty years after its inception.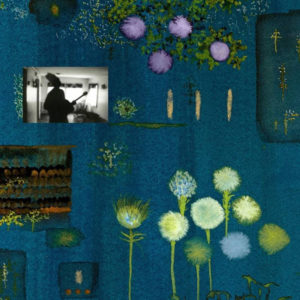 Marvin Pontiac, The Asylum Tapes (Northern Spy Records)
This is an oddity worth seeking out—an album by No Wave–era avant-garde composer and saxophonist turned actor (for Jarmusch and Scorsese) turned fisherman turned magic realist painter turned Twitter personality John Lurie. Or rather, Lurie's mad, bluesy alter ego Marvin Pontiac. Not unlike a skronky Tom Waits cabaret album—albeit one dedicated to solitude and sadness alone —Tapes, recorded solely by Lurie in 2017, is as primal and glorious as one of his manimal-rich paintings. Glorious.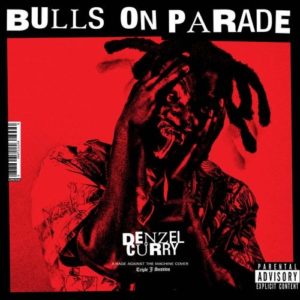 Denzel Curry, Bulls on Parade / I Against I 7 inch (Loma Vista)
Carol City rapper-howler Denzel Curry has long had a thing for crusty, muscled '90s-era punk, funk, and metal. Check out his single, "CLOUT COBAIN" for rocking reference. On this RSD single, not only does he roughly cover Rage Against the Machine's "Bulls On Parade," Curry joins forces with hardcore reggae-punks Bad Brains for a messed-up marauding "I Against I."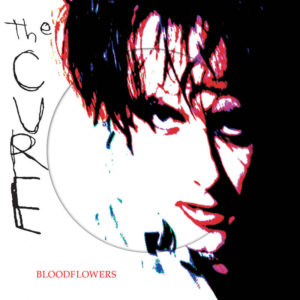 The Cure, Seventeen Seconds and Bloodflowers (Rhino/Elektra)
Two very opposite ends of the gauzy, mascara-lubed Robert Smith pole can be found in these two RSD releases. Celebrating the fortieth anniversary of The Cure's second album—picture disc and all—is just as much about regaling the majesty and innovation that was morose post-punk at its finest (think PIL, Siouxsie, Magazine, and Joy Division) as it is Smith's spidery arrangements and lean writing skills. Twenty years later, The Cure's Bloodflowers was a dressier, less-lean affair, but no less murky and mysterious than its decades-past predecessor. And for all of Bloodflowers' original bad critiques, witnessed in the light of 2020 and a new remix, The Cure's eleventh album now sounds like a drone classic.