jesu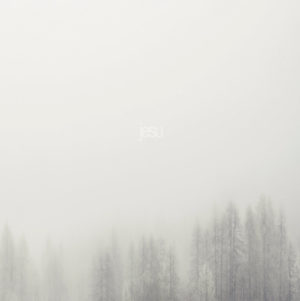 Terminus
AVALANCHE
7/10
The first time I heard the new jesu album feels like a lifetime ago—it was back in October, when our country was on the verge of descending further and more irreparably into chaos pending the result of a single election. Meanwhile, Salem and Nothing were setting the stage musically for a period of total nihilism with Portrayal of Guilt and Dan Barrett lurking just around the corner. Terminus fell directly in line with these emotionally (and, for the most part, instrumentally) heavy releases. The first single "When I Was Small" felt utterly lost, seemingly endless, and well-visualized by album artwork depicting nearly opaque snowfall. 
According to the press release, the record (which shares album art with its first two singles) was "inspired by the concepts of rejection, dependency, nostalgia, and ultimate loneliness"—all feelings undoubtedly familiar to all of us as we've been cooped up in our homes these past eight months, equally pained by recalling some of our happiest and saddest memories for the first time in years as we fail to make new ones. But with Fires in Heaven and The Great Dismal—and, crucially, the election—in the rearview, none of these inevitable personal phenomena feel quite so heavy anymore. Where those other records respectively foresaw the collapse of our nation and regarded our adaptability within a toxic national environment, Terminus is merely an extended moment of isolation—grey periods in life dragging on longer than you'd prefer, injected with more beauty than we'd care to acknowledge in the moment.
Second single "Alone," in spite of its title, is an early ray of light in the record before the back-to-back nine-minute dirges "Terminus" and "Sleeping In." "Consciousness" similarly feels like a much-needed mid-album breather, with its Auto-Tuned vocals and club-ready bass—again, in spite of the crippling sense of being alone for thousands of miles in all directions fluently translated to incredibly dense, snail's-pace sound. To me these moments embody some of the positive side-effects of self-isolating that it seem like tons of people discovered over the past few months: that spending time with yourself isn't all that bad. They sound, to me, like discovering a love of baking, or yoga, or Japanese mecha anime television series, or anything else that helps remove your attention from everything else going on mentally.
That said, yeah, most of the rest of the record can feel overwhelmingly bleak. But I think Terminus was meant to be much more concretely nihilistic than it comes off as now, post-election, and it's impressive how well the record can adhere to either of these polarized moods. Back in October, the relatively upbeat, electronic-infused closer "Give Up" almost felt like a taunt, like when the sun's shining despite the gloomy mental space you're stuck in. Now I can hear the flip side of that: its earnest embrace of a small source of joy in the wake of dramatically telling yourself you've given up. In both instances, though, it's offered a profound sense of comfort—something for the listener to wrap themselves in, whether it be to relate to feelings of hopelessness or to offer a glimpse of silver lining.