With this dystopian year finally coming to an end, it's interesting to look back on our listening habits. The desire to "just get back to normal" sent many running back to the sounds and memories of the past, clinging to what's left of what once was, as the world was irrevocably changed due to COVID-19, and America hit particularly hard in the final year of Trump's apocalyptic regime. There's a good chance that you heard Fleetwood Mac and YG as much as—if not more than—The Weeknd and Taylor Swift this year due to these factors and others, such as the rising influence of TikTok on our culture.
With our official year-end music ballots already cast and published, here's a rundown of the biggest songs of 2020 that aren't actually from 2020.
YG and Nipsey Hussle, "FDT (Fuck Donald Trump)"
The American public made it perfectly clear that the time had come to put an end to the unfortunate Donald Trump presidency. YG and Nipsey Hussles's instantly classic 2016 single continues to resound across the nation.
Fleetwood Mac, "Dreams"
No other image represents the resilient spirit of the American underclass like the sight of Nathan Apodaca skateboarding to work to the strains of this Stevie Nicks classic because his old car has broken down again. Turning that moment of strife into a moment of zen was enough to inspire everyone from Ocean Spray to Fleetwood Mac themselves to bless Apodaca for the inspiration.
The Police, "Don't Stand So Close to Me"
The need for the Nathan Apodacas of the world arose thanks to the COVID-19 pandemic currently raging across America. As such, social distancing and living in lockdown have become the new normal, and the Police's 1983 hit feels more relevant than ever.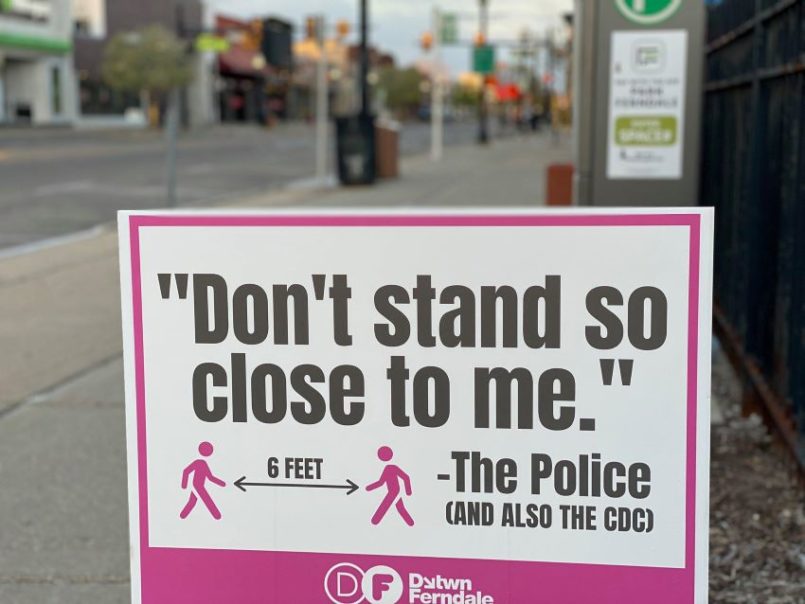 Public Enemy, "Fight the Power"
When Minneapolis callously murdered George Floyd on the city street in broad daylight, the nation erupted in the kind of roiling protests America hasn't seen in decades. Chuck D's booming and authoritative vocals on the 1989 classic—written for Spike Lee's frequently relevant Do the Right Thing—was among the anthems fueling the demonstrative fire.
Patti Smith, "People Have the Power"
The legendary punk poet's 1988 protest song was huge this year, with the singer bringing it out for a special star-studded video encouraging Americans to vote. As Election Day was winding to a close, Smith and guitarist Lenny Kaye hit Sixth Ave in New York to really bring it home with a live performance.
View this post on Instagram
Ray Charles, "Georgia on My Mind"
With the Georgia state runoffs currently kicking into the early voting stage, the country looks to the Southern state to see who will control the Senate over the next four years. (Also at stake: marijuana legalization on the national level.) Ray Charles' 1960 version of the 1930s tune has been at the forefront of public consciousness across America and, of course, social media.
Robyn, "Dancing on My Own"
It's been quarantine life for almost a year now, and life on lockdown is really starting to take a toll. Bars, clubs, and live music venues are dropping like flies, artists are struggling to survive, and fans are left at home, waiting for favorite artists to drop a live stream concert link, or simply cuing up old favorites—like this 2010 gem from Robyn—and just dancing it off at a party of one.
R.E.M., "It's the End of the World as We Know It"
With the Pfizer vaccine fast-tracked to the public, the country anxiously awaits a return to normalcy. The full and lasting effects of COVID-19 on America going forward have yet to be seen. What we do know, however, is that things will never be back to "normal" as we once knew it. It's time to face a brave, new, and uncertain future. Do you feel fine?