In nearly every field—from sports, to film, to politics—2020 has been the year of asterisks. All of the data collected this year has been sufficiently warped by our homebound status, with entire industries panicking to rebuild their models in order to stay afloat—or at least keep people interested. While the music industry remains at Congress' mercy with the former struggle, it's safe to say that with ubiquitous adequate recording technology and a sudden abundance of free time, 2020 has wrought an overwhelming number of incredible albums—planned or otherwise—demanding our full attention as we longingly stare out our windows remembering the days when we could speak to our neighbors less than six feet apart (though perhaps cringing at the thought, having spent the past nine months glimpsing graphics of how COVID spreads).
Regardless of the pandemic, it seems like it gets harder every year to condense the past twelve months into just 25 records—it's becoming more frequent to peruse year-end lists and utter a "Wait, that came out this year!?" every other release. In this case it almost feels like we should be posting separate lists for albums released before and after March, as the mood captured in these records (for the most part) so drastically shifted when it became evident that they'd forever be associated with dancing with your tight quarantine circle rather than a sweaty room full of strangers. 
But with that asterisk in mind, here are our picks for the 25 albums that kept our spirits up in 2020.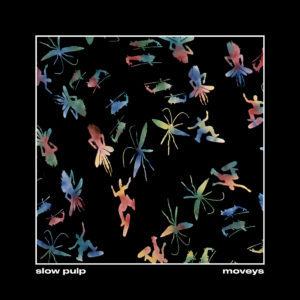 25. Slow Pulp, Moveys
All kinds of bad things prefaced the making of Slow Pulp's debut album Moveys: frontwoman Emily Massey was diagnosed with Lyme disease, her parents endured a car crash—and then a global pandemic unfolded. Yet the songs that were birthed from these circumstances reverberate with sonic serenity and clarity. Lead single "Idaho" depicts a band reflecting and moving from darkness toward light; Massey's voice is weightless while she sings the line "I'm losing all the while." This sprawling ballad fuses indie rock with folk, which a lot of the albums seems to do. "At It Again" leans into indie rock, electrified and spinning from the beginning, and sticks out among the abundance of tamer songs—it's a burst of unrestrained frustration, and it's refreshing.
Slow Pulp have often been categorized as "shoegaze," and Moveys exhibits the Chicago band showing off their abilities in other realms. "Falling Apart" proves that they can create gorgeous, slow tracks that resemble Hovvdy or Lomelda; "Movey" showcases their desire for idiosyncrasy with upbeat keyboard effects celebrating the ending of a sad record. It can't quite be summed up into a single genre, but it can be summed up as an evocative collection of songs that convey the ups and downs of being human. — Danielle Chelosky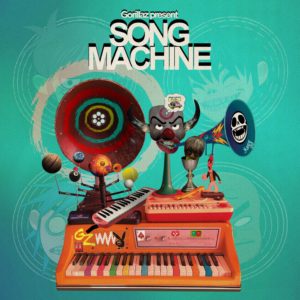 24. Gorillaz, Song Machine: Season 1 — Strange Timez 
A futuristic concept from its inception, Gorillaz—the part-human/part-cartoon creation of Blur's Damon Albarn and comic artist Jamie Hewlett—always forges its own path. Lauded as both forward-thinking and ultra-current, the latest album, Song Machine: Season One — Strange Timez, is the culmination of songs that have been released as a web series, one per month, over the course of 2020. Using Gorillaz as the vehicle for Albarn to get his hip-hop ya-yas out, Song Machine is a potpourri of expected and unexpected names. 
It has shockers like Robert Smith, sounding like he's being forced into being peppy on "Strange Timez"—and kind of liking it. Elton John is another shocker who gamely holds his own without sounding too out of place next to 6LACK on "The Pink Phantom." Of-the-moment names like slowthai butt up against unlikely collaborators like U.K. rockers Slaves on "Momentary Bliss," while the EarthGang-featuring "Opium" exhibits the Spillage Village rap duo's ubiquitous sound. The fact that the songs were recorded and released as singles makes Song Machine feel like just that—a collection of singles that are strong enough to stand on their own. And when you collect them together, the sum of Albarn's musical genius is formidable. — Lily Moayeri
Read our review of Song Machine here.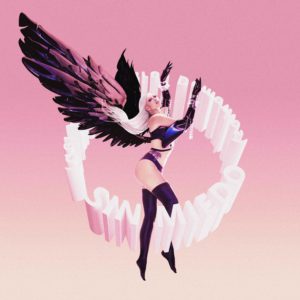 23. Kali Uchis, Sin Miedo (del Amor y Otros Demonios) 
After blazing trails both critically and commercially with her debut album Isolation, Kali Uchis did the least predictable thing—she celebrated her crossover success by following it up with Sin Miedo (del Amor y Otros Demonios), a Spanish-language effort and shout-out to her diehard fans who've been riding with her since she was still on the come-up with mixtapes like Por Vida back in 2015. Instead on leaning on famous collaborators like Tyler, the Creator and Bootsy Collins, Sin Miedo is a much more personal affair. The pop touches have been replaced by even moodier boleros and seductive Latin soul workouts. 
"I'd rather dance alone than with the devil," Uchis said with the release of sultry lead single, "Solita." "This song is about healing, freedom and embracing the mixed emotions that come with that." The project allowed the artist to fully indulge her visual prowess, turning up her signature Latinx opulalance and street couture to even more extreme fashion-forward style statements. "Today I drop another song in Spanish," Uchis said in defiance with the release of album track, "la luz (Fín)," "which I know means another day of disappointment for my English speaking fans who do not wish to make the attempt to listen to music in languages they can't understand." — Scott Sterling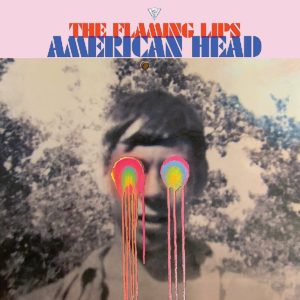 22. The Flaming Lips, American Head
Once Wayne Coyne saw Runnin' Down a Dream, a 2007 documentary on Tom Petty, he became fixated on a stop Tom Petty made through Tulsa, Oklahoma in 1974 and his recording in that city with the earliest inception of the Heartbreakers—along with Belmont Tench and Mike Campbell—as Mudcrutch. Maneuvering through imagined scenarios and what-ifs, the Flaming Lips frontman became caught in some imaginary realm between his Oklahoma upbringing, the current state of America, and an imaginary jam session with the late rock legend. Imagine if the Lips were a local Oklahoma band that befriended Petty in his pre-Heartbreakers days—or what if Tom and company were pulled into the seedier side of Tulsa, shifting the course of rock history as we know it?
Running down a rabbit hole of reflections, the Lips' sixteenth album American Head drifts through the singer's wild imagination, exploring addiction and mental health in its drug-induced Americana. "As we destroy our brains / 'Til we believe we're dead / It's the American dream," Coyne sings on "At the Movies on Quaaludes" before the more revelatory "Now I see the sadness in the world / I'm sorry I didn't see it before" on "Mother I've Taken LSD." Following up  Lip$ha, a proposed 2014 album with Kesha, and collaborating on the psych-pop experiment Miley Cyrus & Her Dead Petz in 2015, for American Head, the Lips cozied up to Kacey Musgraves for some feminine texture on three of the record's tracks. Only The Flaming Lips could conjure up their American Head narrative, mixing loosely based recollections, romanticized tales…and the state of the country as we think we know it. — Tina Eves
Read our op-ed from Wayne Coyne here, and our review of American Head here.
21. Thundercat, It Is What It Is
The feeling that the world is falling apart is not unique to 2020, but it sure seems to be intensified this year. It Is What It Is, bass-player/singer-songwriter/producer Stephen Bruner (a.k.a. Thundercat)'s follow-up to 2017's Drunk Love, reflects the mood. Despite being released before *gestures wildly* all this, it finds Brunner mucking around in grief and moments of respite all the same. Traversing genre—the far out psychedelia of opening track "Lost in Space / Great Scott / 22-26" bleeding into the jazz fusion of "Innerstellar Love," with funk, soul, and hip-hop to follow—and mood (not to mention frets), IIWII finds the virtuoso grappling with personal demons and the aftermath of the death of his close friend, Mac Miller.
Bruner wrestles with the kind of unsettling lows many can relate to in a year such as this on tracks like "Fair Chance" and "Existential Dread," but not without uncovering the bright spots that are necessary to survive it all. Across a five-song sequence nestled in the middle of the album, Bruner pairs staggering bass lines with playful musing on things like grinning through the pain, hard as it might be ("Miguel's Happy Dance"), drunken parties ("Funny Thing"), and the mile high club ("Overseas") before coming to a climax on standout track "Dragonball Durag." A smooth funk groove with a goofball heart of gold, it's a moment of joy, a song that is—like much of the humor resonating most right now—irreverent, odd, a little bit insane, and impossibly horny. An album for our terrible times, indeed. — Carrie Courogen
Read our review of It Is What It Is here.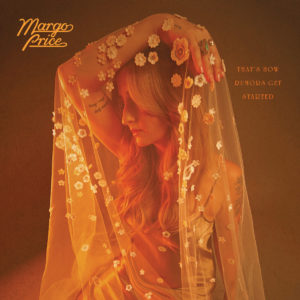 20. Margo Price, That's How Rumors Gets Started
Considerably slicker than the slo-fi, tears-in-your-beer, aching-breaking honky-tonk fare that filled her two previous albums (2016's Midwest Farmer's Daughter, All American Made from 2017), Price dives deep into her bluesy bar band past with an album touching on her love of Tom Petty and the sleekness of his time with Jeff Lynne. How Petty-inspired is That's How Rumors Get Started? Price and her primary producer, Sturgill Simpson, call on session cats such as keyboardist Benmont Tench from the Heartbreakers to help fill in the dots and add a rich and tonic texture to the proceedings.
Rather than ape Petty, however, How Rumors Get Started is Price inspired by his swagger rather than his melodicism, and in something of a Sweetheart of the Rodeo mode—a mix of Byrds-y country rock and pre-new wave sound with "Heartless Mind" as its desired (and desire-driven) result. Too chic to be Americana and too rustic to be anything else, Price is onto something new with this oddball C&W/new wave hybrid. — A.D. Amorosi
Read our review of That's How Rumors Get Started here.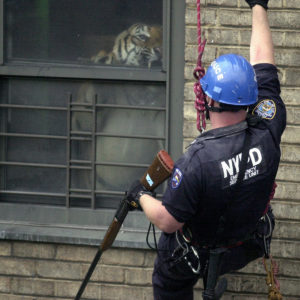 19. Armand Hammer, Shrines
Over the course of five prior releases, billy woods and ELUCID proved the successful formula of their Armand Hammer project which—with frequent production assistance from woods' Backwoodz Studioz signee Willie Green and occasional guest spots from peers like Open Mike Eagle, Quelle Chris, and Curly Castro—left little room for collaboration-juiced track lists trendy in the era of Run the Jewels. Shrines, then, feels like something of an experimental record for the pair, whose solo work is similarly dominated by their own dense verses (with frequent cameos from each other), as over half the tracks feature at least one guest spot.
That said, a guest list of rap VIPs including Earl Sweatshirt, Moor Mother, R.A.P. Ferriera, and Pink Siifu are far from the record's selling point, instead providing appealing asides as the record tunnels further into its unnerving core. The doomy "Frida"—with vocal contributions from Quelle and psych siren Fielded—sets up the record's darkest passage, including the billy/ELUCID duet "Slew Foot" which tackles the exploitative state of professional football over a cautionary tale from Marshawn Lynch and a chilling beat courtesy of Andrew Broder, and "Flavor Flav," which focuses on the pair's recurring topic of the ugly repetition of history, with billy invoking The Battle of Algiers retold through a GoPro. "Ramses II" feels like the perfect denouement to the album, enlisting Earl and Moor Mother to fantasize about time-traveling for the purpose of decapitating colonists and cooly invoking futuristic images of a Black planet. — Mike LeSuer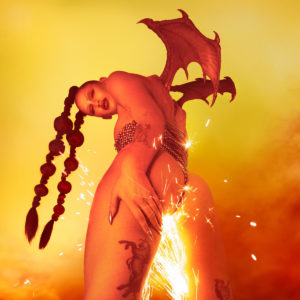 18. Eartheater, Phoenix: Flames Are Dew Upon My Skin
In mythology, the phoenix is a symbol of rebirth, resurrection, and renewal. On Alexandra Drewchin's newest Eartheater album, the phoenix is still all of the above, but it's also Drewchin herself, as clearly illustrated on the LP's instantly iconic artwork (presumably, those are real sparks shooting directly into her crotch). Her visual fusion of humanity and mythology perfectly fits her art, as Phoenix: Flames Are Dew Upon My Skin is a breathtaking regeneration.
Drewchin's overhaul starts with her sound. Never before has Eartheater sounded so gutturally beautiful—here, her standard garish experiments often take a backseat to painfully gorgeous folk and chamber music. Harp from LEYA's Marilu Donovan, strings from the Ensemble de Cámara, and Drewchin's piercing, sudden falsettos transform "Below the Clavicle"—a song about how feelings themselves transform with time—from an intimate hymn into a gutting orchestral swirl. "How to Fight" is, save some signature eerie Eartheater coos, entirely acoustic guitar strums, Drewchin's three-octave vocal range, and a tale of resurrecting one's pride wrapped in eyebrow-raising half-brags. 
It's also a track on which Drewchin sings that she's "set my heart up to be broken again." That's a key Phoenix narrative—rebuilding after a relationship. The crystal-clear piano rumble of "Volcano" makes this clearest: After Drewchin names "two tectonic plates" that "make the earth quake," she sings, "let the bed rock," a double entendre symbolic of both sex and new frontiers. It's an unexpectedly beautiful and beautifully unexpected vision of rebirth, just like all of Phoenix. — Max Freedman
Read our feature with Eartheater here.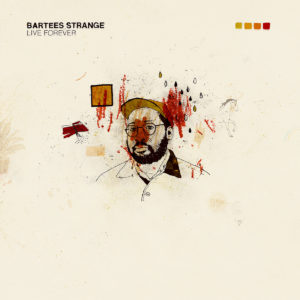 17. Bartees Strange, Live Forever
If the only thing you knew about Bartees Strange was that his debut EP, Say Goodbye to Pretty Boy, was comprised entirely of The National covers, you would probably draw some conclusions about what Strange's music sounds like—and, given the specificity of The National's niche, understandably so.
But your assumptions would almost certainly be wrong. Sure, Strange can summon the same pulse of The National's most kinetic anthems (see "Mustang," which in a different era might have been a breakout hit). But his debut album, Live Forever, bristles at the idea of slavish adherence to a formula, even one as sturdy as The National's. The D.C.-based songwriter has a broad swath of influences; Live Forever slinks through countless genres, blending energetic hip-hop, dynamic indie rock, amorphous jazz, and sinuous R&B with the confidence of an expert in each. It's unusual to see so many familiar elements joined in such a singular way. While Live Forever has the ambition of a newcomer, highlights like "Boomer" and the gleaming menace of "Flagey God" are the work of someone who knows exactly what he is doing. — Alex Swhear
Read our review of Live Forever here.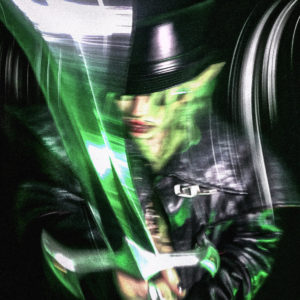 16. Dorian Electra, My Agenda
Everyone fell in love with 100 gecs while I was falling in love with Dorian Electra. I'm not super interested in your theory about hyperpop, although I do find it amusing—I'm more interested in how the heck Electra, who got what could be called their break from a feature on the Charli XCX track "Femmebot," managed to do the Charli thing to an arguably more impressive and ridiculous level. How did they even think to get the Village People and Quay Dash and Pussy Riot and Rebecca fucking Black on the same damn record? (Not to mention getting Rebecca Black dressed up like an e-girl in a spiked collar for the totally deranged "Edgelord" music video.) 
The whole thing is twisted: dubstep, hardcore, pop, and EDM are all gnarled together on My Agenda, which gets political about gender and internet culture. But my favorites have to be those first two singles: the near-magical sounding pop of "Sorry Bro (I Love You)," with its sparkles and industrial clanks and swirls, and "Give Great Thanks," an ode to BDSM that makes face fucking sound really beautiful. — Leah Mandel
Read our feature with Dorian here.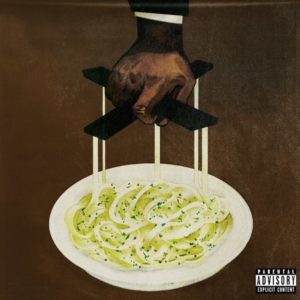 15. Freddie Gibbs & The Alchemist, Alfredo
Modern mainstream hip-hop has a Super Size problem. In attempts to game the streaming system and Billboard charts, albums have stretched to superfluous runtimes, stuffed with dozens of tracks crafted by just as many producers, impossible to really sit down and digest in one go. Alfredo, the surprise follow-up to Freddie Gibbs' 2019 Bandana, made in collaboration with producer The Alchemist, eschews the gluttonous trend. With the track list coming in at a concise 35 minutes, the album is served like any gourmet meal: plated in a small portion, not so much slight as it is meant to be savored to notice every detail.
On Alfredo, both artists are at their creative peaks: Gibbs' flow is potent and bruising, whether chronicling the violence of notorious gangsters, like Harlem kingpin Frank Lucas, or the violence inflicted upon Black men in America: "Yeah, the revolution is the genocide," he raps on standout track "Scottie Beam," before reframing Gil Scott-Heron's message for the twenty-first century: "Look, your execution will be televised." As a producer, The Alchemist creates atmospheric backing, with samples of '70s blaxploitation films and Bernie Mac alike, understatedly soulful guitar riffs that evoke David T. Walker ("Something to Rap About"), and sparse, ominous beats ("Frank Lucas"). It's a pairing that leaves the listener with enough of an appetite to start the album all over again the moment it ends. — Carrie Courogen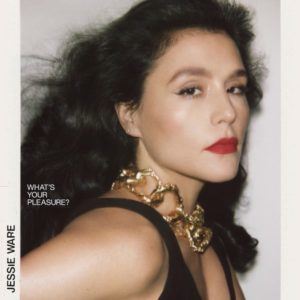 14. Jessie Ware, What's Your Pleasure?
2020 was a fraught year for sex. Twitter libidos went unchecked. The term "Cuomosexual" was coined. Thankfully, Jessie Ware, like a tantric guru, gifted us a love language those of us yearning for a dancefloor were fluent in: disco. What's Your Pleasure? is all gold lamé, dance floor courtships, and tear-streaked melodrama on moonlit balconies. Ware and her producers assembled an embarrassment of dance music riches: house, funk, soul, and synth-pop are the lifeblood. The title track is a sizzling house music flirtation that sounds like the marriage of James Murphy and Donna Summer. At its cinematic heights, What's Your Pleasure? is the new standard for disco revivalism. Moments like "Spotlight" and "Save a Kiss" spin bouncy synths, ascendant strings, and Ware's raw vocal passion into rhythmic high drama, and a social reality we're all looking forward to. "Blow me a kiss, I catch your breath," Ware sings. "Give me a moment, so devoted." A dancer's embrace is no longer taboo—it's as essential as oxygen. 
However, Ware doesn't use escapism as a guiding principle. Closing song "Remember Who You Are," one of her best, uses a fairytale gospel chorus to gently offer the revelers some tough love: "Sun on the rise, the highs are gonna fall," they prophesize over a meditative Ware. "But nothing is different in my arms / So darling, remember, remember / Where you are." Prescient, comforting, and a perfect end to the night. — Connor Duffey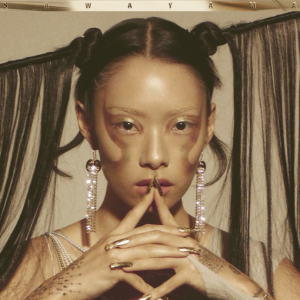 13. Rina Sawayama, SAWAYAMA
In July, Rina Sawayama's name climbed Twitter's trending topics not out of mainstream validation, but over a punitive technicality. Despite her long-awaited SAWAYAMA climbing charts in both the U.S. and her home base in the U.K., Sawayama's status as a near-lifelong resident from Japan made her ineligible to receive a Brit Award or Mercury Prize nomination. The decision was "heartbreaking," Sawayama told VICE, but considering her ability to turn othering experiences into triumphant pop—along with online petitions on her behalf, winning the support of Sir Elton John—Rina undoubtedly had the last word.
Her criminally underrated 2017 EP RINA saw Sawayama as heir apparent to Britney Spears' bubblegum throne while speaking to the anxieties of a generation that forged identities out of their MySpace page layouts. But SAWAYAMA takes raw autobiography and Y2K glorification to dizzying heights. The album opens on "Dynasty," an unpacking of generational trauma that peaks with Gaga-esque vamping over a ripping guitar solo…and it's not even close to the album's most audacious moment. That honor belongs to "STFU!," the nu-metal rager of a lead single that torches the idea of letting daily microaggressions go unchecked. Sawayama sounds most at home the more left-field her songs go, but on self-reflective highlight "Bad Friend" and LGBTQ+ community-honoring "Chosen Family," it's clear her aim isn't for pop defiance, but self-determination and acceptance. In that, SAWAYAMA delivers as one of the most championable debuts in recent memory, no award validation needed. — Tim Gagnon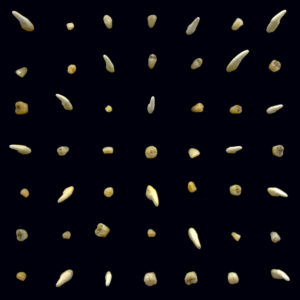 12. clipping., Visions of Bodies Being Burned
As Daveed Diggs' star begins to rise outside of his moonlighting gig as emcee in the industrial/ambient rap trio clipping., the project becomes harder to explain to folks uninitiated with the, yeah, pretty unexpected turn from a Tony-winning performer. Aided by the found-sound-meets-horrorcore production of Jonathan Snipes and William Hutson—themselves composers for film and theater—the opening to Visions of Bodies Being Burned may be the best way to introduce baffled listeners to the group's relatively ear-friendly noise rap, successively positioning Diggs' rapid-fire clip against deafening feedback before abruptly transitioning into the year's most unsettling (and graphically violent) hip-hop crescendos in "Say the Name."
What follows is fourteen tracks flaying open the still-very-much-alive tradition of rap while simultaneously showing it deep respect (they love the genre), featuring an interpolation of Geto Boys and a guest verse from Ho99o9 alongside credits for renowned field recording artists and improv musicians—not to mention, per the press release, "the voices of restless spirits." While this sounds like…a lot, the nearly hour-long record remains dedicated to a half campy/half skin-crawly horror aesthetic and lyrical meditations on death—occasionally, as in the penultimate "Enlacing," incorporating conventional rap hooks over samples warped to sound like those restless spirits with transcendent results. All of this could explain the record release's proximity to Halloween, but it's maintained its relevance throughout the rest of 2020 with every day unleashing a new slew of terrors. — Mike LeSuer
Read our feature with clipping. here.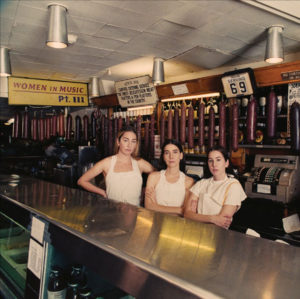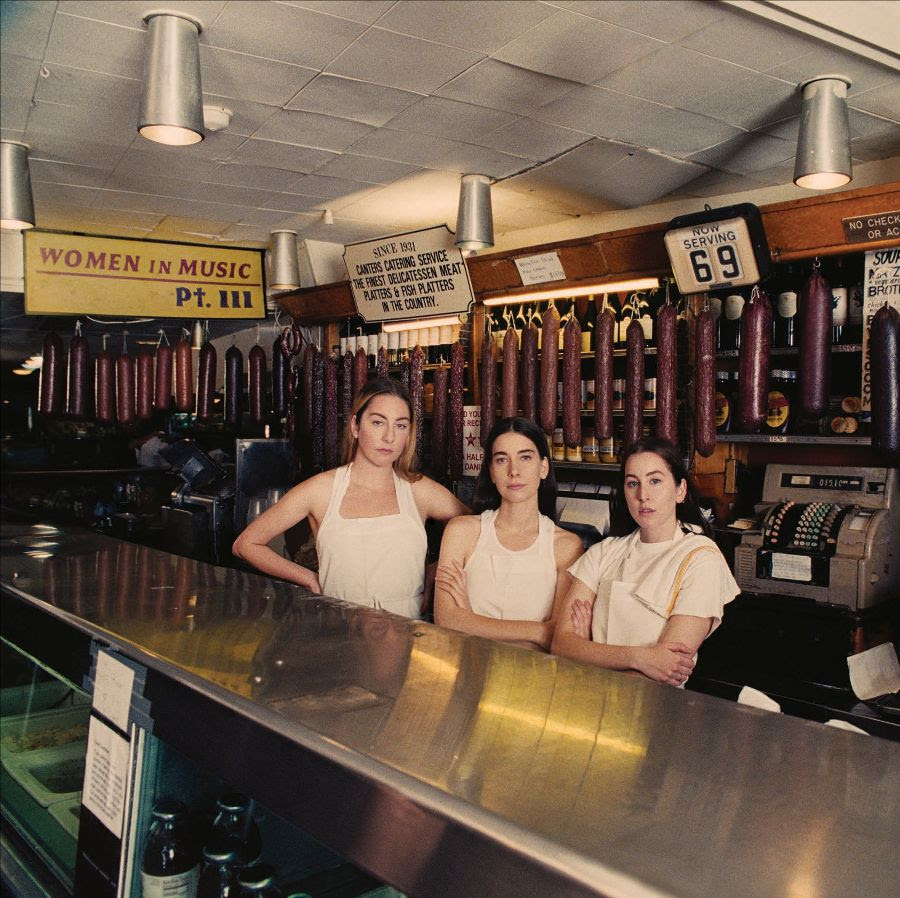 11. HAIM, Women in Music Part III
The Haim sisters are on record saying that women make the best rock music; their third and sharpest album proves that this isn't an idle or unsubstantiated boast, but rather the result of intense and serious study. Though HAIM have long been preternaturally skilled in reassembling the spare components of classic rock, pop, and R&B, using familiar tropes to construct something with unmistakable personality, Women in Music Part III is their most surefooted synthesis yet of live-band kinetics with carefully-crafted studio sound effects. 
They still know how to bust out the jams and lean into the pure sugar rush of their sisterly harmonies; "Don't Wanna" is a vintage HAIM bop, which is to say it's insane to think it isn't a cover of some obscure 1960s pop chestnut. But these songs are also their scraggiest, their roughest around the edges, and their most willing to push into strange humor and general weirdness: How else to describe the irresistible R&B slow jam of "3 AM"? The album is bracing for how ably it moves from candid confession to convincing swagger; and surely it makes a case that there's nobody making better rock music right now. — Josh Hurst
Read our review of Women in Music Part III here.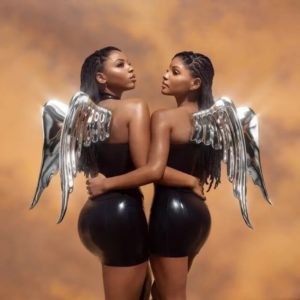 10. Chloe x Halle, Ungodly Hour
The age-old adage "don't ever ask for permission, ask for forgiveness" are the first words spoken on Ungodly Hour, but you'd be hard-pressed to find a moment across Chloe and Halle Bailey's blockbuster second album that deserves apologizing for. The grown·ish stars and Beyoncé-cosigned duo present Hour as their pivot into mature songwriting, but where most young pop acts overshoot with a lopsided vision of adulthood, the Baileys make honest, uproarious fun in finding their footing entering their early twenties. From airing out serial playboys to emotionally processing an ex's new relationship and leaning on friends en route to a fashionably late party entrance, Chloe and Halle are endearing storytellers while leveling up in a big way on songwriting and production in the years following their impressive debut, 2018's The Kids Are Alright. 
In any other year, "Do It" and the album's title track would've soundtracked a carefree summer instead of creating nostalgia any time ride-sharing or socializing get mentioned, but Ungodly Hour's pursuit of self and surrounding themselves with meaningful relationships was both a welcome distraction in 2020 and a relatable journey amidst it all. — Tim Gagnon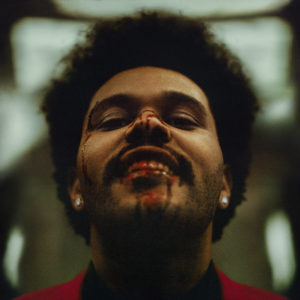 9. The Weeknd, After Hours
On After Hours, his fourth major studio album, The Weeknd captures the fractured late-night mind, suffering from a combination of insomnia, maddening heartbreak, and hard drugs. A bewitching blend of fiction and reality, the thirty-year-old crooner took a dark period from his life and hyperbolized it. In the early 2010s, when Abel Tesfaye was an even more elusive artist with soaring vocals, his budding fame mixed toxically with personal battles. "I got arrested in Vegas [for punching a police officer; he later pleaded no contest]. It was a real rock-star era, which I'm not really proud of," he said in an interview about album highlight "Faith." Therapeutically, Tesfaye creates a character inspired by his past self. After Hours is less seductive than his previous releases, not attempting to glorify the excessive partying and stalking bright lights. "We're in hell, it's disguised as a paradise with flashing lights," he sings on the drum-and-bass-influenced "Too Late." 
Although he's still singing about destructive hedonism, After Hours is the strongest—and in many respects the most enticing—project The Weeknd has put together. It's also his darkest and most cinematic release. Inspired by the likes of Chinatown and Fear and Loathing in Las Vegas, the images on these fourteen tracks are psychotically comical, disturbing, and absurd. Blending '80s synth-pop, dream-pop, and new wave, After Hours has the hits and the soul-crushing ballads without feeling nearly as much like an extreme attempt at pop-rebranding as his 2016 predecessor Starboy did. After Hours continues The Weeknd's heavy examination of self-destruction, where pleasure and pain become indistinguishable. — Margaret Farrell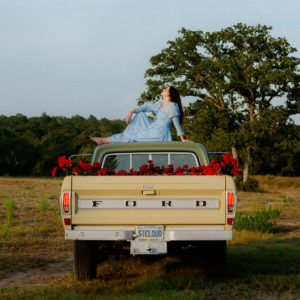 8. Waxahatchee, Saint Cloud
For the fifth Waxahatchee album, Katie Crutchfield infused her project with more of a countrified twang than she had since starting the project a decade earlier. The result is an album—much of which was inspired by Crutchfield's experiences with addiction—that feels like a summer breeze against burned skin, even despite the troubles and traumas that fed into its writing. Yet it's also tender and vulnerable—songs like "The Eye" and the polished, almost poppy "Fire" reaching deep into what sounds like Crutchfield's broken soul to find the beauty and the light in all those cracks. 
And while most of these songs shimmer and shine with a polished sheen, it's never at the expense of the humanity—and the complex human emotions and experiences—that's at the heart of them. "Hell," for example, manages to be forlorn and upbeat at the same time, while "War" also pits the emotional turmoil of its lyrics against a defiant, peppy tune. The result is not just suffering you can sing to, but that which almost makes you happy. — Mischa Pearlman
Read our feature with Waxahatchee here.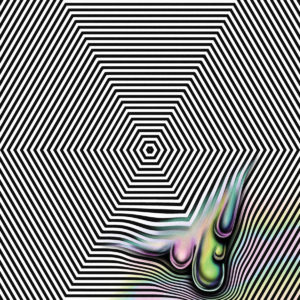 7. Oneohtrix Point Never, Magic Oneohtrix Point Never
Magic 106.7, the Boston-based soft rock station that Daniel Lopatin and his latest album as Oneohtrix Point Never take mangled namesake from, built a local reputation on reliably easy listening and a Back to the '80s block that acts as melatonin for kids on road trips. Oneohtrix's Magic finds Lopatin at a similar—yet vastly different—level of acceptance for his half-remembered sounds of the Reagan era. "Somehow the music we all grew up listening to doesn't relate to our adult reality and our new dreams," a humanoid announcer banters on one of Magic's cross talk interludes, a quasi-slogan for the album's jittery retrospective of all points Oneohtrix. 
Channel surfing between proto-vaporwave origins, his breakthrough R Plus Seven's glitchy outbursts, and recent turn to mutated radio nostalgia, Lopatin is frenzied across Magic to deliver a trove of experiments that align with his ever-consuming, ever-ambitious present. Still, Magic's greatest successes are on "Lost But Never Alone" and "No Nightmares," the closest Lopatin has come to radio-ready singles with help on the latter from Caroline Polachek and fellow Uncut Gems collaborator The Weeknd. Both lean reverently into gauzy power balladry, but Oneohtrix's corroded vision of popular music still wins out, never sounding more exhilarating. Retrospecting by definition is supposed to be a lateral move for the complacent or semi-retired, but Magic only complements Oneohtrix's style-hopping singularity over the past decade, regardless of whether he's reframing the past or striving for a more unsettling tomorrow. — Tim Gagnon
Read our review of Magic Oneohtrix Point Never here.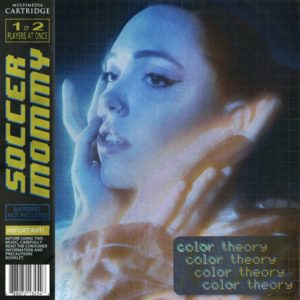 6. Soccer Mommy, color theory
If 2018's Clean found Sophie Allison opening the door and expanding beyond the tender quietude of her early Bandcamp extended plays, color theory sees Soccer Mommy stepping into cavernous, wide-open space, delivering introspective songwriting with a vibrant, expressive palette of sounds. Mixing three separate hues to represent the LP's core themes—blue for sadness, yellow for illness, and gray for darkness and loss—we are presented with a candid internal monologue of an artist grappling with the onset of adulthood and the fading splendor of youthful abandon, from melancholic introductory "bloodstream," to the interwoven, pedal-friendly haze of "yellow is the color her eyes," and concluding with inescapable dread on the closing "gray light." 
Aside from moving past the compressed minimalism of the project's previous efforts, color theory succeeds well-beyond its central tritone thesis, muddling feelings of despair, regret, and occasional glimmers of hope into a complex shade, one that's even-handed and human—never overwhelming lachrymose, but always cautious about what lies just outside the frame. — Connor McInerney
Read our feature with Soccer Mommy here.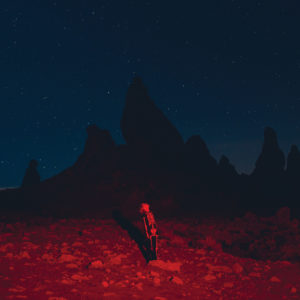 5. Phoebe Bridgers, Punisher
If following the critical acclaim of her 2017 debut album, Stranger in the Alps, presented Phoebe Bridgers with any kind of struggle, it's one she disposed of more than adequately with this second set of songs. If anything, the 26-year-old exceeded the expectations set by that record with Punisher, full of the same deft and moving lyrical flourishes. "Sunset's been a freak show on the weekend," she sings on "Kyoto," a song that largely ruminates on time spent on tour in that Japanese city, "so I've been driving out to the suburbs / To park at the Goodwill and stare at the chemtrails / With my little brother." It's a perfect example of how she turns something incredibly personal and specific into an expression of universal melancholy and wonder. 
The instrumentation helps, too, of course. That song is more of an upbeat indie rock song, but "Halloween" is a muted lament of resigned hope (or perhaps hopeful resignation), while "Graceland Too" is a banjo-led collaboration with her boygenius co-conspirators Julien Baker and Lucy Dacus that shows just how versatile—and, more importantly, heart-wrenchingly moving—her songwriting talents truly are. — Mischa Pearlman
Read our feature with Phoebe Bridgers here.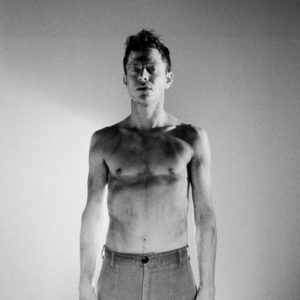 4. Perfume Genius, Set My Heart on Fire Immediately
There's an undeniable magic in the music of Perfume Genius, an emergent quality of Mike Hadreas' maximalist approach to experimental pop, that makes his albums feel theatric and mystical—though with his fifth studio effort, there's a degree of restraint that enables him to own delicious moments of still bliss between bright bangers. 
True, we're provided with explosive vamps emblematic of the sound on No Shape and Too Bright through songs such as "Nothing at All" and single "On the Floor," but moreover the album's trajectory follows a format of muted variety; the waltzing, Wurlitzer-embedded opener "Whole Life," hushed vox/glockspiel combination on "Jason," and dreamy doo-wop reverb on "One More Try" are just a few examples of times wherein the momentum of this effort was carried by a versatility of sound. Yet for all of its hairpin turns, Heart retains its cohesion, further cementing Hadreas' status as a daring auteur who thrives within a shifting scenery of his own making. — Connor McInerney
Read our feature with Perfume Genius here.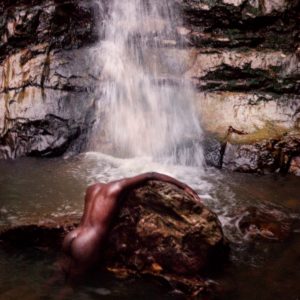 3. Moses Sumney, græ
"I insist upon my right to be multiple," writer and photographer Taiye Selasi says on Moses Sumney's wise and unmoored double-album græ. "Even more so," she goes on, "I insist upon the recognition of my multiplicity." As Sumney's early work skyrocketed him to prominence and critical acclaim, he found that writers and fans—conditioned to expect a familiar script from a Black artist—labeled him an R&B musician, despite his music's folk and experimental leanings. "It is the nature of me being a Black singer who sings the way I do, regardless of what I dress it up in," Sumney said in an interview. græ, his most complicated and revealing work yet, refutes the common genre misconceptions while still retaining Sumney's melancholic patina and virtuosic crooning.
græ is the old Whitman line about multitudes in IMAX. Through art pop, rock, jazz, classical, spoken word, and more, Sumney interrogates cultural problems of segmented identities and gender roles while still reflecting on more intimate issues of relationships and loneliness as he did on his debut, Aromanticism. You can feel Sumney dart and duck like a boxer through gravelly, industrial songs like "Virile" and "Conveyer." Still, a track like "Polly"—about not being enough for your woefully polyamorous lover— proves that even in a category as well-trodden as "sad folk," Sumney has carved his unmistakable niche. Talk of "genre" being an inadequate qualifier shouldn't even be a topic anymore. Moses Sumney put that discussion to rest. — Connor Duffey
Read our review of græ here.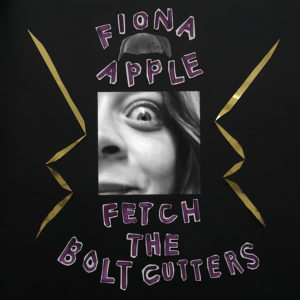 2. Fiona Apple, Fetch the Bolt Cutters
Song for song and joke for joke, Fiona Apple is as funny as any of her male peers—and that's true even if you count Bob Dylan among her clique, which you probably should. The parade of hilarity you hear on Fetch the Bolt Cutters, from pitch-black cabaret routines to put-downs worthy of a battle rapper, are all the more bracing for the darkness they illuminate: These are savage laughs mined from a litany of injustices, slights, and abuses, documented here with unflinching emotional precision. 
As Apple's songs plunge deeper and deeper inward, they also explode whatever formal parameters enshrined her earlier works: You can still hear the old Fiona on songs like "Cosmonauts," attesting to her undiminished stature as a piano balladeer of peerless phrasing and panache, but more characteristic of the album are "Shameika" and "For Her"—songs that are raucous, percussive, uninhibited, and untamed by genre. This is the grimmest of Apple's albums, which is to say the most honest; the funniest; and the most free. — Josh Hurst
Read our review of Fetch the Bolt Cutters here.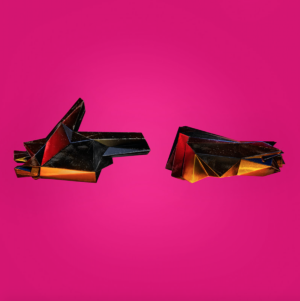 1. Run the Jewels, RTJ4
Think of the time frame that El-P and Killer Mike's RTJ4 was released: particularly, one week after the murder of George Floyd. Now, think of Mike's holistic approach—off the microphone as a rapper, on the mic as a father and son of Atlanta—to cooling the heads of the deservedly angry, disgusted, and mournful crowds in his hometown, protesting that slaying and the killings of other unarmed Black Americans at the hands of a predominantly white national police force.
This album's drop date and Killer Mike's push for calm without ignoring the horror of racist screeds will forever be intrinsically linked. Without minimizing the need and actuality behind said protest—that which necessitates power beyond mere pleas—it is the smartly worded and deeply emotional art of objection and dissent, peaceful and violent, that drives Run the Jewels, more so than ever on their fourth edition of incendiary (and hilarious) raps and slice-of-life fireside conversations. Beyond the flames that have forever fueled RTJ, however, there is warmth and familial good vibes on this new album—something you always expected from two old friends, but were afraid would never rear its head.
The same witness who stops your breath cold while portraying the slow murder of Eric Garner on "Walking in the Snow" is the same tender-hearted Mike who shares the worried words of his wife on "A Few Words for the Firing Squad (Radiation)." When the Killer spits, in his stately manner, the phrase "Friends tell her, 'He could be another Malcolm, he could be another Martin' / She told them, 'Partner, I need a husband more than the world need another martyr," you get not just a portrait of a sane man thinking on his feet, but a marriage, a family, and a lineage all rolled into a searing, soulful soundscape. 
And don't forget El-P—he's just as politically pissed off and smartly smug about racist assholes as he and his RTJ partner typically are. Only this time El's taken his heart-full-of-napalm, lungs-full-of-smoke reverie into new heights of hyped-up humor on tough-as-nails tracks like "The Ground Below." It feels right then—and just—to call RTJ4 a career best for both old heads, separately and collectively—at least until the next one. The blood on the tracks that is 2020 should see to that. — A.D. Amorosi
Read our review of RTJ4 here.