In a year where live music was at a premium, its recorded equivalent—particularly in a historical setting such as rarity reissues and box sets—meant so much more. To go with the deeply felt and the closely heard in 2020 came diversity, the richness of often-overlooked older options newly afforded to listeners, devout and casual. You could buy a sharp package of nearly disappeared recordings from alterna-country doyenne Gilliam Welch (Boots No. 2: The Lost Songs, Vol. 1), an exhaustive, reimagined history lesson of chart-topping opulent pop and soul from Elton John's drawer of rare tracks (Jewel Box), a thought- (and dance-) provoking set of '90s-era, dub-inspired jungle cuts from various electronic artists and DJs (Soul Jazz Records' Black Riot: Early Jungle, Rave and Hardcore multi-disc comp), and a missing chapter in free jazz history from saxophone colossus Sonny Rollins (Rollins in Holland: The 1967 Studio & Live Recordings)—pretty much all in the same week.
While I could go on about obscure reissues from jazz-folkie-turned-kids-TV composer Beverly Glenn-Copeland and a cappella gospel goddess Bessie Jones (Get in Union), this best-of for 2020 focuses on recognizable acts—not because of any mainstream ideal, but rather because these artists, too, had a dramatic, dynamic year when it came to released recollection.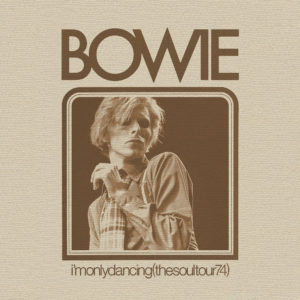 David Bowie, I'm Only Dancing (The Soul Tour '74) (Parlophone)
Nearly five years since his passing, Bowie's vaults are slowly being scoured for fascinating oddities, including a present-day recollection of never-before-released live albums from the '90s—the just commenced, six-LP collection Brilliant Live Adventures that will conclude by Valentine's Day 2021. (We'll get to those eventually.) Most on our minds, and rare, are the recordings that Bowie made in the transition from the glam R&B and rough funky pop of (respectively) Diamond Dogs and David Live at The Tower Theatre to the plastic soul of Young Americans. That Bowie recorded all of that in one year is protean. That he changed gears during a monumentally theatrical and expensive tour, stripped down, and went full-bore edgy disco, lounge jazz-gospel (check out "Rock n' Roll with Me" and tell me I'm wrong), and Sound of Philly–inspired soul on this never-before-heard live album is mind-blowing even now, especially considering that I watched these turnarounds as some of my first, very young concert experiences.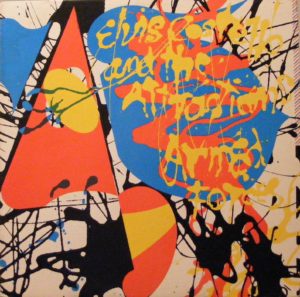 Elvis Costello & the Attractions, Armed Forces Super Deluxe Edition (UMe)
Though one could argue that earlier songs such as "Alison" showed off a love of Bachrachian sophistication, it was Costello's third album where he truly discovered a heightened level of cosmopolitan compositional craft, lyrically and musically, beyond his punk and pop-rock roots. Plus, he unleashed the power (and synthesizer budget) of organist Steve Nieve, made the already propulsive Attractions pretend they were prancey ABBA enthusiasts on the catchiest political tune ever written ("Oliver's Army"), and made a handful of robo-rockers ("Green Shirt," "Busy Bodies") that would make Devo metallic green with envy. That this Armed Forces box includes 1978-79 realistic replica-sleeved live EPs, 45s, and other once promo-only tchotchkes and is vinyl-only is a real treat.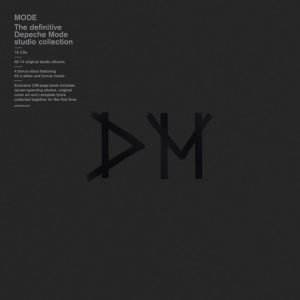 Depeche Mode, Mode (Mute)
Fans of new wave electronic music godheads Gore, Gahan, and Fletcher already have shelves of box sets to contend with in everything from individual albums expanded and numbered, to 12-inch single collections. Mode may or may not add anything to your Depeche listening pleasure, as its eighteen CDs merely connect all fourteen studio albums with an additional four bonus discs of chronological non-album material such as B-sides, bonus tracks, and other non-album material. What Mode is, however, is a minimalist's dream—a designer, all-black cube with DM's individual album sleeves of yore tinted in charcoal. How much of an art piece is Mode beyond being sold out before its release? The 63rd annual Grammy Awards nominated it for Best Boxed or Special Limited Edition Package for its art director, Jeff Schulz.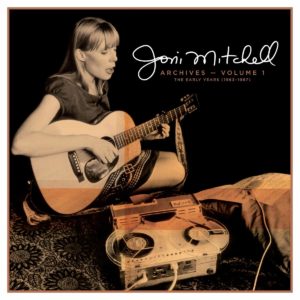 Joni Mitchell, Archives Volume 1: The Early Years 1963-1967 (Rhino)
Never one to look back, and never one to call herself a folkie, this debut box in a planned series of rarities collections portrays Mitchell's development as a grand tale with broader aesthetics, wider influences, and aspirational literary narratives. Songwriting demos, coffee house live shows, and scratchy radio sessions—especially the one in Philadelphia where she plays the then-unrecorded "Both Sides Now" for the first time—are drawing board schematics for everything that were to come, but certainly show the Joni of the early '60s as part of the (then) bourgeoning contemporary folk movement. The connections to Appalachian and Emerald Isle traditionalism is subtly a part of her songwriting schtick, but then, too, with just enough of a cosmopolitan embrace to show off her love of jazz's complex voicings and chord structures.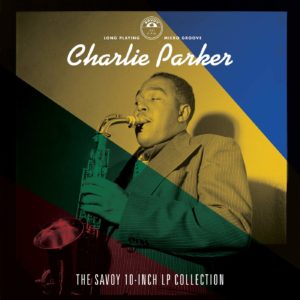 Charlie Parker, The Savoy 10-inch LP Collection (Craft)
Heart-palpitating, raw-knuckled, sweet-and-sour-as-can-be, plastic-sax-driven, soulful, subversive, dirty, elegant Bop—hard Bop, soft Bop, pre-Bop, post-Bop, Bop-slop, hop-Bop, hot-Bop—starts and ends here, with The Bird, between 1944 and 1948, and pressed as God intended, on 10-inch vinyl discs with cuts such as "Red Cross" blaring full bore out of your speakers. Play this loud.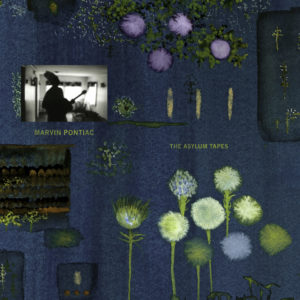 Marvin Pontiac, The Asylum Tapes (Northern Spy)
For the longest time, John Lurie was lost in the weeds. The No Wave–era avant-garde composer and saxophonist (The Lounge Lizards) turned actor (for Jarmusch and Scorsese) turned TV fisherman turned magic realist painter spent much of the 2000s ailing, being stalked, or both. Rather than remain reclusive, he became a Twitter personality, and now—as of January 22—returns to television with an absurdist alt–Bob Ross show, Painting with John.  Lurie, however, hinted at his return with this reissue of his mad, bluesy alter ego Marvin Pontiac's lost classic. Not unlike Tom Waits' latter-day skronk cabaret vibe, here dedicated to solitude and sadness, Tapes, recorded solely by Lurie in 2017, is as primal and glorious as one of his manimal-rich paintings.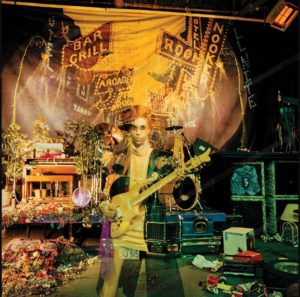 Prince, Sign O' the Times Super Deluxe Edition (WB)
The immensely soulful and often anthemic pop of 1999, Purple Rain, Parade, and the fussier Around the World in a Day were but precursors to Prince's darkest, most wide-ranging epic. Filled with hard psychedelic funk, post-prog rock, pop fusion, and gospel balladry—all infused with cool, contagious melody and Prince's obsession with meticulous precision—this greatly expanded (like, by seven additional albums of sessions and live gigs) Sign details the maddening breakdown of his most sympathetic, inventive bandmates, The Revolution, the beginnings of his (sadly failed) association with trumpeter Miles Davis, and, his last truly unique and mesmerizing-in-its-entirety work of music. That's right. After the totemic Sign, Prince's album for Warner Bros (Batman, Diamonds and Pearls, Lovesexy) were bold, great, and dynamic, if derivative.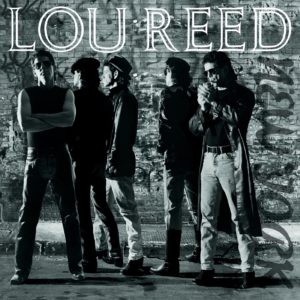 Lou Reed, New York Deluxe box set (Sire/Rhino)
If anyone owned reissue/rarity 2020, it's Lou Reed. Along with Record Store Day vinyl gems such as latter-day elegiac marvels Magic & Loss and his too-brief reunion with fellow co-founding Velvet Undergrounder John Cale, Songs for Drella, (both on Sire/Rhino), Reed dropped two intense era-defining live albums in When Your Heart Is Made Out of Ice (Easy Action) and his first solo outing, Live at Alice Tully Hall – January 27, 1973 – 2nd Show (Legacy). So what moves 1989's New York to the front of the line? Before it was expanded to its new three CD/DVD/LP package featuring a fresh remaster, a live version of the entire album cobbled together from performances on Reed's 1989 tour, a work tape of demos mixes and the not-released, "The Room," New York was the album that showed off Reed at his most determinately literary and grimily picturesque (in his matter-of-fact usual), and propelled him, his dry ice vocals, and searing guitar set-ups toward even more majestic albums such as Drella and Magic & Loss, New York's immediate follow-ups.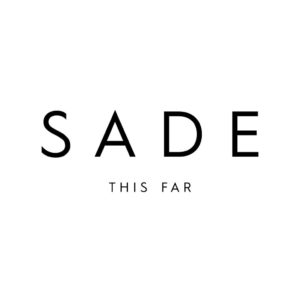 Sade, This Far (Sony)
Like the music of Sade, the all-vinyl This Far is deceptively simple—a sultry and pulse-racing-then-steadying studio album like all those recorded, produced, and written by Sade Adu, Andrew Hale, Stuart Matthewman, and Paul S. Denman between 1984 and 2010. Played back-to-back, This Far is the sexiest and most moodily sedative, shimmering and simmering grouping of six records you can ever hope to accompany any seduction. And if their grouping signals a new album in 2021, make that seven.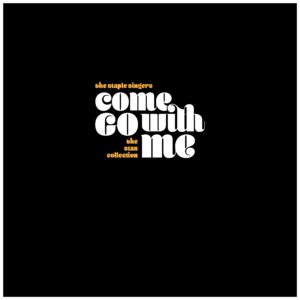 The Staple Singers, Come Go With Me: The Stax Collection (Craft)
Be it sacred or secular song, holy powerhouse vocalist Mavis Staples is still going strong, God love her. What Come Go With Me is, then, is a reminder of how she got here, and with whom—a family that included Mavis' equally tender-hearted singing sisters and the laid back but damned funky guitarist and smoky vocalist Roebuck "Pops" Staples. Though they started in the vestibule of Chicago's Mount Zion Church in the 1950s, they got to the activist Stax label at the top of the '70s and infused their gospel of the good groove with blasts of electric blues, slow hip-shaking gospel pop, and the type of provocative lyrics ("Respect Yourself" was as much a political anthem as it was a chart topper) that made Stax edgy.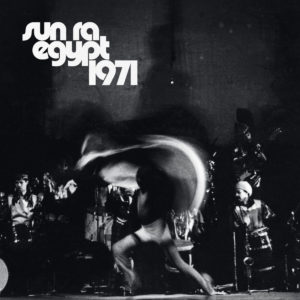 Sun Ra, Egypt 1971 box (Strut)
On the heels of releasing its first new album in decades dedicated to the Arkestra's namesake in Swirling came an equally swirling collection of Ra compositions and poems "specifically inspired by the ancient African Kingdoms and others with associated mythological and heliocentric connotations." Combine this haunting Afrocentrism with Ra's DIY electronically enhanced space-is-the-place rhetoric and his large ensemble's anarchistic avant-garde jazz-meets-Orleans-parish-funeral-march-meets-punk-funk-grittiness, and this is an Egypt filled with dancing pharaohs and daring music.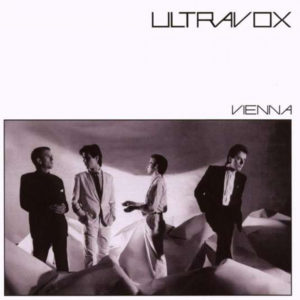 Ultravox, Vienna 40th Anniversary Deluxe Edition (Chrysalis)
Britain's synth-pop new wave division got a surprise bit of pomp and circumstance in the sleekly elegant, post-Krautrock production of Conny Plank and the soaring vocals of Midge Ure—two (then) fresh additions to the spiky post-punk band who lost their original singer (equally innovative John Foxx) to an icier brand of minimalist electronic music. Vienna was, and is, in this fortieth anniversary edition with all the bells and whistles—synth-pop maximalism made elegiac, yet contagious.