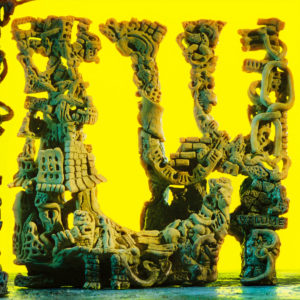 King Gizzard & the Lizard Wizard
L.W.
FLIGHTLESS
7/10
Ten years after its initiation, Melbourne's favorite experimental music collective ("team" is more like it, as there seem to be many rotating players, on and off the field) continue to confound. Are King Gizzard & the Lizard Wizard steeped in the traditions of indigenous folk music, only to explode into propulsive psychedelia? Are they progressive rock fanatics touched deeply by the art of analog synthesizers and fluid, fretless bass lines? Or all the above all at once?
Coming off the back of the mightily musk-scented K.G. from 2020, L.W. is that brutal album's fussier second half, a glistening yin to K.G..'s toughened yang. Sure, putting them together is both natural (and part of an intended trilogy that commenced with 2017's Flying Microtonal Banana) and completionist in celebrating the 360 degrees of King Gizzard. Yet, like Bowie's unintended Berlin trilogy, each adventurous chapter is a worthy verse all on its own.
Using its practice and expertise with microtonal tunings from the aforementioned 2017 excursion, the Gizzards may have simply found a way to test weird new waters and write better songs on this half of the equation. Big bruising rockers such as "Ataraxia," "O.N.E.," and "East West Link," the Parliament-meets-Talking-Heads jam "If Not Now, Then When?," and the Blackmore's Night–like renaissance fairy ballad "Pleura" come with memorable hooks unique to the King Gizzard canon. Yes, I can hum them now if you need me to. 
That method-acted, Medieval, Motherwell-esque metal brooding seems to have caught the collective's ear as they close out this mini-epic with the charcoal classicism of "K.G.L.W." But they weren't enamored enough of the midnight-metal riffing to make it last at every juncture of L.W. On "See Me" you hear the speediest take on psychedelia you can imagine. And the aptly titled likes of "Supreme Ascendancy" and "Static Electricity" live up their names with strange, stately aplomb. So yes, while worth buying together, you won't feel horrible if you choose just L.W. as your King Gizzard drug of choice on the occasion of their anniversary.