With Delta variants on the rise and gaining speed on already-vaxxed (we hope) and un-vaxxed (c'mon, man) Americans, it still makes solid sense that Record Store Day—the annual celebration of independent record stores, vinyl releases, and the big spenders who love their vinyl, cassette, and CD rarities—heads into summer with another "drop" to match June's first small batch, and therefore, smaller, safely distanced crowds.
Fewer releases, however, doesn't mean lousy releases—far from it. It makes it easier to find the gems, and the 2021 RSD 2 Drop, from the vinyl and cassette volumes here, holds some rare and precious jewels. Happy shopping.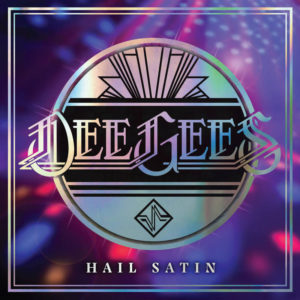 Foo Fighters, Hail Satin (RCA)
Usually, RSD volumes are planned ages in advance of the drops and its listings. Not for the Foos, however, who seem to be having a blast getting back to the business of rocking in a live setting, and even releasing an oddity or two (e.g. Dave Grohl's recent duet with Mick Jagger) apart from their newest album. Little could be odder, however, than having Grohl, Smear, & Co. create a costumed personae as the ultimate Barry Gibb fans and releasing an RSD cover album of Bee Gees and Andy Gibb songs under the disco moniker The Dee Gees. A full album made at the Foos' 606 Studios and decked out in an era-appropriate rainbow Mylar sleeve, Hail Satin is both a disco goof-off and a loving, rough-edged tribute to the Gibb brothers' unique harmony-making talents. While those familiar with the Bee Gees' classics will groove smoothly to "Night Fever," this writer's favorites lie in the raw, silken "Tragedy" and the Dee Gees' simmering take on Andy Gibb's "Shadow Dancing."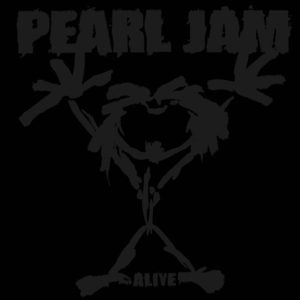 Pearl Jam, Alive (Legacy)
Whether you've worked in the record business for three decades or just been an avid eBayer, you'll recall the first sonic blast of hearing the immensity of Pearl Jam's "Alive," the first single from the still-mammoth and meaningful album Ten of 30 years ago. To keep up with the still-fresh cassette revolution, Legacy is re-releasing the Epic label "Alive" as both a 12-inch and a cassette single for RSD Drop 2, with the cassette's cover being an exact replica of the original promo cassette—complete with "Wash" and the husky Beatles bluesy cover "I've Got a Feeling." Happy anniversary.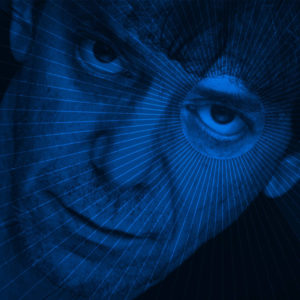 Lou Reed, Set the Twilight Reeling (Sire/Rhino)
For last year's handful of RSD Drops and its November Black Friday event, Rhino was king when it came to re-contextualizing Lou Reed's dynamic latter-day catalog of sonic experimentation, urban malaise, and soul-blown hubris. 1996's Set the Twilight Reeling is one of his finest in regard to tracking the detritus of his hometown ("NYC Man," "Egg Cream"), a disturbing childhood ("Sex with Your Parents"), personal memoir ("Hang on to Your Emotions"), and old friends ("Finish Line," dedicated to Velvet Underground partner in crime Sterling Morrison). This self-produced effort sounds warmer, and Reed's guitars are stinging and ringing throughout.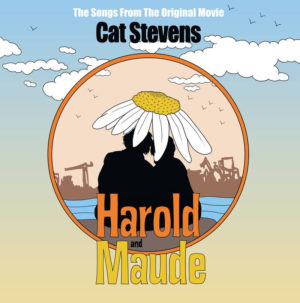 Cat Stevens/Yusuf, Songs From Harold & Maude (A&M)
Though a cineaste myself, I'm about the fuck with the code—I never cared that much for Harold and Maude, the sad and so-called classic late-in-life romantic comedy from the otherwise brilliant director Hal Ashby. What the filmmakers did get right was to invite the elegantly quirky and whimsically provocative Cat Stevens to bring his then-burgeoning singer-songwriter majesty to thoughtful tunes that actually better describe the emotional interplay between its lost-soul characters than the film does. Most of Stevens' tunes can be heard on other albums of his (e.g. Tea for the Tillerman), but a chance to get this on orange and/or yellow vinyl with a brand new RSD-exclusive front cover design, along with newly remastered audio courtesy of Abbey Road Studios, seems too good to pass up.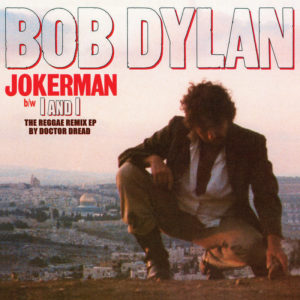 Bob Dylan, Jokerman / I and I Remixes (Legacy)
Bob Dylan in his dub and reggae remix phase? Why not! This tight 12-inch EP holds the key to mellifluous reggae remixes of "Jokerman" and "I and I" by Doctor Dread—two tracks whose original versions came from Dylan's 1983 Mark Knopfler–co-produced album Infidels, which also just happened to have Sly and Robbie as its rhythm section. The fact that Doctor Dread has worked with Bob Marley, Black Uhuru, Gregory Isaacs, and other makers of dancehall, lovers rock, and more means these mixes are hot, authentic, and roll with Dylan's flow without sounding awkward.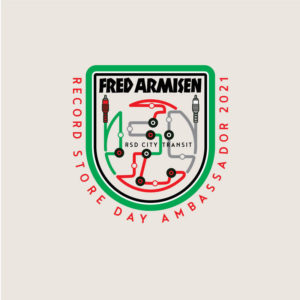 Fred Armisen, Parade Meeting (ORG Music)
Made more impressive by the oblong garage instrumentals presented by comic actor/drummer Fred Armisen here is the fact that the one-time Portlandia native is actually 2021's official Record Store Day Ambassador, and that the three tracks presented in EP form here were produced by the magical Ty Segall at his Los Angeles studio.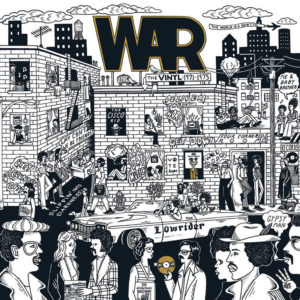 WAR, The Vinyl: 1971-1975 (Avenue)
It's about time that one of jazz-funk's most socially conscious and peace-loving activist ensembles, WAR, got their collective, color-vinyl due. Once free of Britain's beloved Animals frontman Eric Burdon, who got WAR to back him on his psychedelic soul journey through the Bay Area, WAR found their own thing: low-riding, biker-culture-jamming, gently jazzy (thank you, harmonica man Lee Oskar), rocking R&B on albums such as WAR, All Day Music, The World Is a Ghetto, Deliver the Word, and the universal Why Can't We Be Friends? How this most major of acts never had a box set is truly amazing—WAR – The Vinyl: 1971-1975, however (on their original Avenue label, yet), makes up for lost time and then some.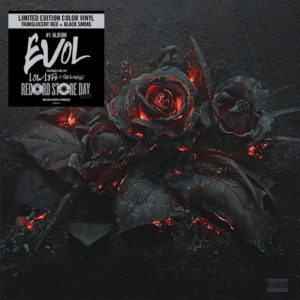 Future, EVOL 5th Anniversary Edition (Legacy)
Ever-evocative hip-hop producer and rapper Future truly came into his own on this, his fourth studio album, EVOL. Guided by the still-mesmerizing and spaced-out soul of "Low Life" and a collab with The Weeknd, EVOL showed off how well-rounded and forward-thinking (and -rapping) Future was and would continue to be from that disc onward. Plus, EVOL comes in an aptly toned translucent red and black smoke color vinyl.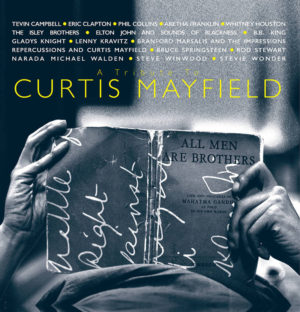 Various artists, A Tribute to Curtis Mayfield (Warners)
In tribute to the Impressionist, the guitarist, the songwriter, the politically conscious activist, and the musician who was Prince before Prince was Prince (or Sly Stone, for that matter), the multi-flavored, multi-artist volume, done up now in RSD blue and grey vinyl, finds vintage R&B contemporaries of Mayfield (The Isley Bros, Gladys Knight, The Impressions and Branford Marsalis), rockers (Elton, Clapton, Springsteen), and artists in-between (soul man Stevie Winwood, hip-shaking Lenny Kravitz) tackling Curtis' classics.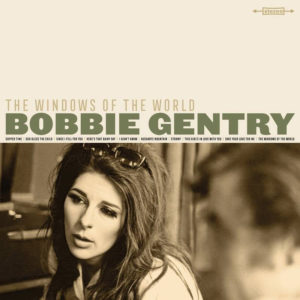 Bobbie Gentry, Windows of the World (CMC/Capitol Nashville)
The always-mysterious Gentry, the producer/singer/songwriter behind the twitchy "Ode to Billie Joe," moved from country diva to blue-eyed soul chronicler on this legendarily abandoned project. Initially released on her must-have 2018 box set, The Girl From Chickasaw County: The Complete Capitol Masters, the cosmopolitan yet nearly skeletal neo-R&B of Gentry's (just her, a bassist, and a smattering of strings courtesy of Jimmie Haskell, who did the arrangement on "Billie Joe") finds her jazzily tackling the Bacharach/David title classic, along with her own bruised "Hushabye Mountain" in a unique, alternate take. Alternate universe is more like it.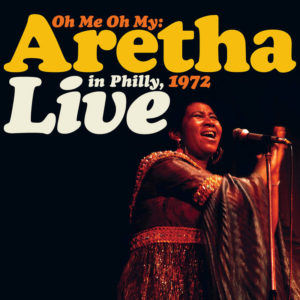 Aretha Franklin, Oh Me Oh My: Aretha Live in Philly, 1972 (Atlantic/Rhino)
As part of the everything-Aretha revival that comes courtesy of a cinematic biopic (Respect with Jennifer Hudson) and a career-long retrospective box set from Rhino, this never-before-released 1972 recording of an off-beat concert at the National Association of Television & Radio Announcers Convention in Philadelphia came fresh off the heels of her activist classic Young, Gifted and Black and highlights that very album's Franklin-penned rough soul classics such as "Rock Steady" and the celestial "Day Dreaming." Along with getting access to two grooving medleys in "I Never Loved a Man (The Way That I Love You) / I Say a Little Prayer" and "Bridge Over Troubled Water / We've Only Just Begun," the whole Philly package comes decked out in orange and yellow double vinyl.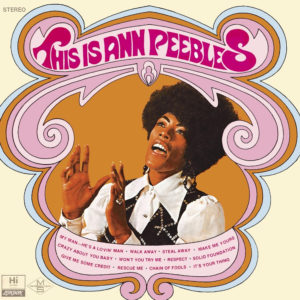 Ann Peebles, This Is Ann Peebles (Fat Possum)
There's a reason I'm placing the shushing queen of Southern, Hi-label R&B right after Aretha. Save for a storming "I Can't Stand the Rain," and a few other haughty singles, Peebles never got quite the same acclaim as her Northern sister Franklin did. Each were talented writers, and even producers, along with being hauntingly emotional and soul-stirring vocalists, and this debut album of hers—nearly lost to time—is a stymying funky record with her unique, pliable voice squarely in the center of the mix, and punching you in the gut every time. Find this.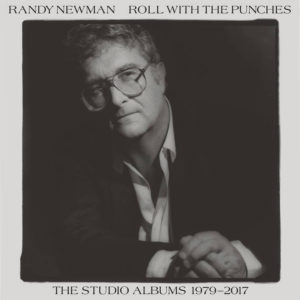 Randy Newman, Roll with the Punches: The Studio Albums, 1979- 2017 (Nonesuch)
While most critics focus on the craggier, pre-1979 output of the wise-and-old-before-his-time Newman and his caustic, winsome, smartly lyrical albums as one of 20th century pop's most rousing klatch of classics, for my money, the latter-day eight albums that fill this box are more theatrical (probably due to all those Disney cinematic scores), ragtime-y, and varied without losing a hint of sarcasm and emotion. Hearing everything all at once—Born Again, Trouble in Paradise, Land of Dreams, Faust, Bad Love (available on LP for the first time), Harps and Angels, Dark Matter, and the rare Faust demos—will turn your head toward that which passes as literary tune-smithing in the present.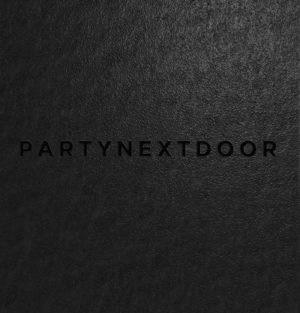 PARTYNEXTDOOR, PARTYNEXTDOOR Limited Edition Vinyl Box Set (OVO Sound)
Drake's vanity label has long done their best to get the atmospheric, bizarre, dancehall, club-hop, electro-R&B vibe of singer/rapper/producer PARTYNEXTDOOR to the masses. Audacious, celebratory, sultry, and chillwaving, PARTYNEXTDOOR—the crooning, toasting son to a Jamaican mother and a Trinidadian father raised in Canada—never sounded like anyone else. Maybe collecting all four of their official LPs, including the debut disc, Partynextdoor, which has never before been available on vinyl, could be the start of reconsidering and reconnecting to this audacious catalog.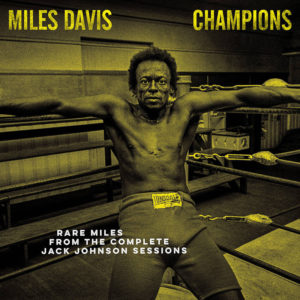 Miles Davis, CHAMPIONS – Rare Miles from the Complete Jack Johnson Sessions (Legacy)
From "Ali" to "Duran" to "Sugar Ray," no one would dare deny that trumpeter and composer Miles Davis adored boxing, practiced boxing (the cover of CHAMPIONS from photog Jim Marshall isn't staged), and forever acknowledged the parallels between pugilism and his relationship with music. Miles' 1971 soundtrack to the Bill Cayton documentary about fighter Jack Johnson, this favorite LP of Davis' looks at some of the outtakes from the sessions once released as part of the now-out-of-print box set, The Complete Jack Johnson Sessions. This rock-funk inspired recording, featuring legendary Miles collaborators such as John McLaughlin, Wayne Shorter, Keith Jarrett, Herbie Hancock, Jack DeJohnette, and Billy Cobham, floats like a butterfly and stings like a bee.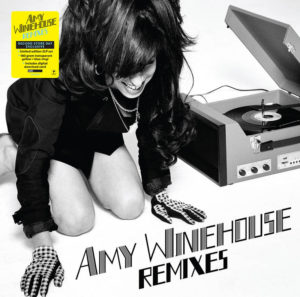 Amy Winehouse, Remixes (Island)
If having Mark Ronson as your producer wasn't "mix" enough, the Island label looks back at the most torrid tracks from the late-great soulful Amy Winehouse's Frank and Back to Black, jams them onto two colored vinyl—one LP blue, one yellow—LPs, and allows some of the wonkiest 21st century remixers and producers to deconstruct her smokiest songs without mussing her hair or her woeful haunting vocals. Best of show here is the sprightly electro funk of "Rehab (Hot Chip Remix)," the spacey dub of "You Know I'm No Good (Ghostface U.K. Version)," and the languid-but-lively "Love Is a Losing Game (Truth & Soul Remix)."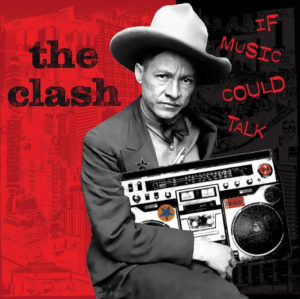 The Clash, If Music Could Talk (Legacy)
Initially available as a promo-only LP for U.S. radio produced in advance of The Clash's still-bold, multi-flavored Sandinista! package of 1980, the last gang in town (Mick Jones, Joe Strummer, Paul Simonon, and Topper Headon, along with manager/confidante Kosmo Vinyl) give an often humorous but sincerely serious look at an album filled with more political torpor than anything since the '60s, with nothing else like it until the 2020s. While the quartet lace their salty, social-conscious conversation with then-still-unreleased bits of Sandinista!, Kosmo Vinyl, in the present day, shows off his poli-sci edge with cover art featuring an homage to Nicaraguan rebel leader Augusto César Sandino—the original Sandinista. Nicely done.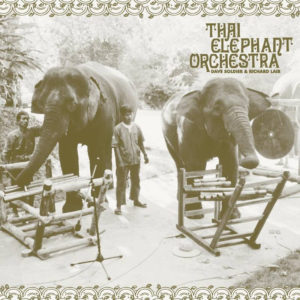 Richard Lair & Dave Soldier, Thai Elephant Orchestra (Northern Spy)
Entire volumes should be written on the work of elephant conservationist Richard Lair and musician/composer/professor of neuroscience at Columbia University Dave Soldier and their experiments in sound with jungle elephants playing specially designed musical instruments modeled after Thai traditional instruments such as the ranat ek. Yes, the brainiac elephants improvise the music themselves, and yes, they're pretty pissed off that they're making peanuts through Spotify streams—hence this being a vinyl first for them.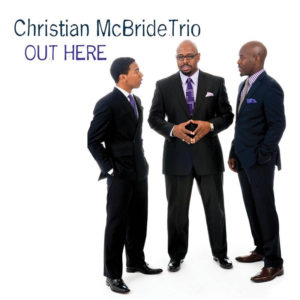 Christian McBride Trio, Out Here (Mack Avenue)
With warm bass-playing and the all-encompassing compositional pride of Philadelphia Cream Cheese-y jazz with a peppery edge, Christian McBride finds his 2013 Grammy-nominated acoustic package (with the stalwart trio collaborators of pianist Christian Sands and drummer Ulysses Owens, Jr.) spliced into two vinyl albums. Oddly enough, Out Here is not so much out there, than it is right here, reveling in straight-ahead jazz traditionalism with inventive, bright, bold instrumental strokes, some churchy, gospel-enhanced blues ("Ham Hocks and Cabbage," "Hallelujah Time"), some bar-band R&B ("Who's Making Love"), some deep swing ("Cherokee"), and a spirited, dramatic take on "My Favorite Things" that is equal parts Coltrane and Rodgers & Hammerstein.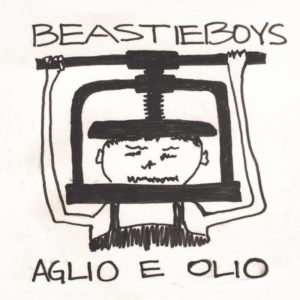 Beastie Boys, Aglio E Olio (Capitol)
Penned and produced between the instruments-in-hand, organ-fueled funk of Ill Communication and Hello Nasty, the Beastie trio (together with Suicidal Tendencies drummer Amery "AWOL" Smith), went back to their hardcore roots with this 1995 Grand Royal–released EP. Along with the post-punk fire of a harsh "Deal with It," this new, clear vinyl offering drops never-before-released cuts such as "Soba Violence," and a rare, truly incendiary cover of "Light My Fire." As the original fast-paced EP hardly clocked in at 11 minutes, a few more tracks really stretch things out.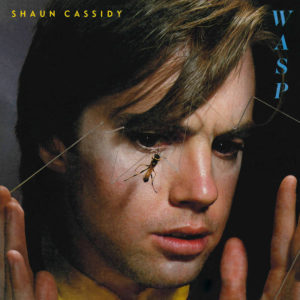 Shaun Cassidy, Wasp (Curb)
Teen dream David Cassidy's dreamboat younger brother, Shaun, must have grown restless making twee pop singles for the Tiger Beat crowd and called Todd Rundgren to produce a very, very New Wave sound for Shaun, including a robo-rocking take on glam anthems such as David Bowie's "Rebel Rebel" and Ian Hunter's "Once Bitten Twice Shy." Creepy, clawing stuff, but gorgeous to behold, Wasp is worth hunting down beyond its period-piece quaintness.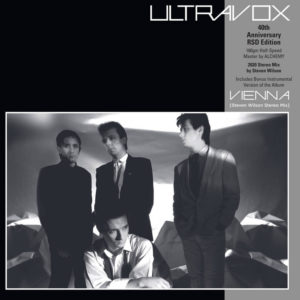 Ultravox, Vienna (Steven Wilson Mix) (Chrysalis)
Before the stately synthetic swirl of Vienna and the shift in frontman from the spiky John Foxx to the majestic Midge Ure, Ultravox was jagged electronic punk at its most ferocious. What Vienna's change in tone—courtesy of producer Conny Plank, stepping in for Brian Eno who handled U-Vox's debut album—did was slow things down, remove the punk edge (but not its inventive angst), infused its wealth of synthesizers with a swelling sweep worthy of Lawrence of Arabia, and let it roar. What re-mastering genius Steven Wilson does in 2021 is—like he has done with King Crimson, Yes, Roxy Music, and XTC—rethink and freshly contextualize Vienna's dots and dashes, blunts but a smattering of its sheen, and pumps its rhythmic kick and Ure's voice into maximum overdrive.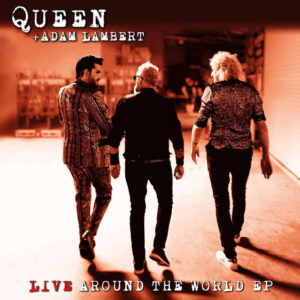 Queen + Adam Lambert, Freddie Mercury, Live Around the World / Love Me Like There's No Tomorrow (Hollywood)
While the world awaits an original album of new music from Queen and their still-fresh, always-theatrical powerhouse singer Adam Lambert, this cool, concert-driven, five-track EP with four tracks from the Live Around The World album plus one previously unreleased live track will do handsomely. The real kicker here is the RSD Drops exclusive: a packaging promise of the 12-inch EP bundled with a bonus hot pink 7-inch single of operatic Freddie Mercury's "Love Me Like There's No Tomorrow" with an instrumental version on the B-side. I keep this right next to my bed just to stare at it.