At a time when austerity rules and excess is verboten, I say turn up the volume—loudness, bulk, intensity, magnitude—and tend to the most gi-hugic of box sets and multiple-edition musical collections when it comes to defining the releases of 2021. Ripe with the possibilities of endowing any music lover and/or curator with unique arcs, grace notes, and completism, for the stay-at-home pandemic worrier, these collections are essential.
Here are 10 oversized box sets to satisfy any and every brand of musical curiosity.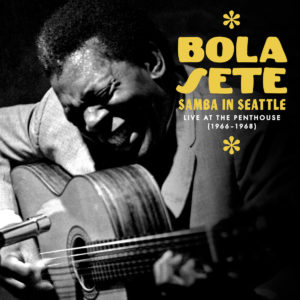 Bola Sete – Samba in Seattle: Live at the Penthouse, 1966-1968 (Tompkins Square)
Are we stuck in one room in one city? If we are, it's a great spot to be in—The Penthouse in Seattle. From his abrasive bunching of chords to his free-funky pluckings to his languid, lovely flow, Bola Sete was the most deliciously puzzling of all Brazilian jazz and bossa-samba (and eventually new age) guitarists. Inspired by the wind and the sun and the improvisational groove of everyday people, as well as fellow guitar innovators Charlie Christian, Barney Kessel, Django Reinhardt, George Van Eps, and Andrés Segovia, Sete fashioned his inventive brand of fleshy bossa nova into something raw and sensual, as well as smartly classical. That he made the very most out of impromptu live performance—famously at Seattle's Penthouse jazz club with bassist Sebastião Neto and drummer Paulinho Magalhães—is the point of these rare recordings.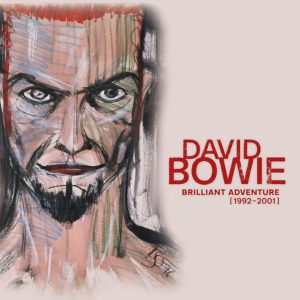 David Bowie – Brilliant Adventures (Parlophone/Rhino)
After the overly glossy debacle of the 1980s, Bowie re-discovered the avant-garde pop, industrial rock, electronica, and blue-eyed soul he originated years previously with Young Americans, Low, Heroes, Lodger, and Scary Monsters and fed it back to the NIN/jungle and low-key disco circles.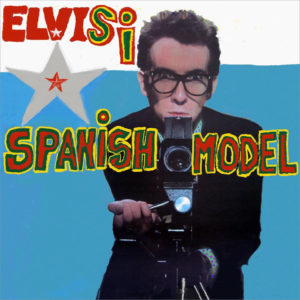 Elvis Costello – Spanish Model (UMe)
A man without ego, Costello strips his voice off of his first true angry album, This Year's Model, and welcomes the finest names in Latinx music to tackle ire with a Spanish accent.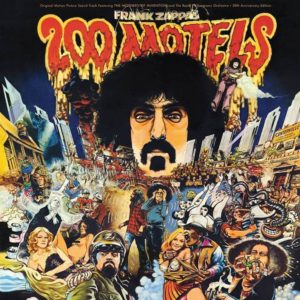 Frank Zappa – 200 Motels [50th Anniversary] (UMe)
The 50th anniversary of composer/guitarist Zappa's grandly orchestrated avant-garde film soundtrack gets stretched to six albums of psychedelic soul, weird nightmare jazz, and groupie jokes. Worth it.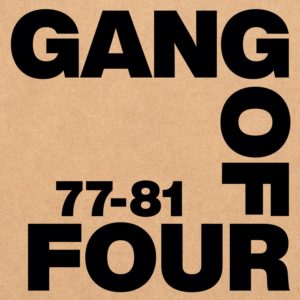 Gang of Four – 77-81 (Matador)
Britain's quintessential post-punk quartet was fueled by funk, a view-askew of tightly angled guitars and off-rhythmic interplay, and a fair-play socialist lyrical vision heightened by easily angered vocalist Jon King's deadpan tone. Bold and brilliant from the start, their 1978 three-song 7-inch including "Damaged Goods," "Love Like Anthrax," and "Armalite Rifle," the clean, flat P-funk of 1979's Entertainment! and its slippery follow-up, 1981's Solid Gold—all included in this box—are impactful, essential, and changed the meaning of punk from this point forward.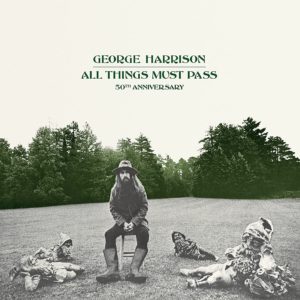 George Harrison – All Things Must Pass (Capitol/UMe)
The guitarist-singer's first mega collection of solo songwriting is the reason why George Harrison is so pissy toward Lennon and McCartney in Get Back.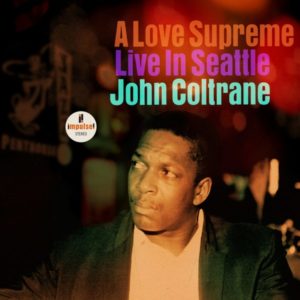 John Coltrane – A Love Supreme, Seattle 1965 (Impulse!)
From pianist McCoy Tyner's wildly elongated improv during an already-dramatic "Pursuance," to John Coltrane's meditative monster solo on "Resolution," this rare live full take on Coltrane's then-recently released spiritualized epic A Love Supreme takes an already-perfect, prayerful work and pushes its edges just a little bit further. Taped at the famed Penthouse Club in 1965, but only discovered in buried house-recording form in 2008, the collection is hiss-filled yet still vivid, and features Coltrane's Classic Quartet (Tyner, Jimmy Garrison, Elvin Jones) and tenor saxophonist Pharoah Sanders, alto saxophonist Carlos Ward, and second bassist Donald "Rafael" Garrett in the muddy mix.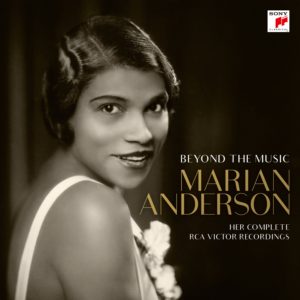 Marian Anderson – Beyond the Music: Complete RCA Victor Recordings (Sony Masterworks)
Before there was such a thing as popera, the Philadelphia classical music contralto used her sweet and stately tones to glorious effect on spiritual songs, opera traditionals, and towering American folk tunes. As an African-American woman, Marian Anderson broke down more than musical barriers when she was barred from singing to an integrated audience at Constitution Hall in Washington, D.C. With that, First Lady Eleanor Roosevelt and President Franklin D. Roosevelt asked Anderson to perform at one of D.C.'s largest gatherings, a 1939 open-air concert on Easter Sunday on the Lincoln Memorial steps. Beyond the Music is history in a box.
The Replacements – Sorry Ma, Forgot to Take Out the Trash [Deluxe Edition] (Twin/Tone, Rhino)
As the reckless heart of shambolic rock and roll, Minneapolis' The Replacements and Paul Westerberg had no equal. It's been valuable, then, to see their releases through labels Twin/Tone and Sire curated, heightened, and repackaged lovingly by Rhino, just as it has punk princes the Ramones' catalog. For the deluxe edition of their first album, 1981's raw-as-sewage Sorry Ma, Forgot to Take Out the Trash, Rhino pulls out all the stops when it comes to rarities and expands its dumb-punk, Damned-like dimensions from its original 18 songs to a whopping 124 tracks, not including a 7-inch reissue of The Replacements' first single, "I'm In Trouble" b/w "If Only You Were Lonely." Angry, jokey, drunky lo-fi rock of the highest order—the buck stops here.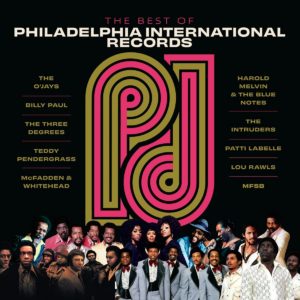 Various Artists – VMP Anthology: The Story of Philadelphia International Records (Vinyl Me, Please/Legacy)
Kenny Gamble and Leon Huff—with arranger/composer Thom Bell and a team of orchestrators, musicians, and vocalists—took the "cream" in Philadelphia Cream Cheese literally by smoothing out the edges of hardcore '70s R&B and adding rich strings, muted brass, socially conscious lyrics, and dreamy harmonies while allowing the funk to flow freely. Celebrating 50 years of the Sound of Philadelphia, this VMP box ties together some of the PIR label's earliest full albums by Billy Paul, MSFB, The O'Jays, The Three Degrees, and Harold Melvin & The Blue Notes. Along with PIR arranger Dexter Wansel's space-soul instrumental album, Life on Mars, being part of the package, Huff's rare solo effort Here to Create Music from 1980 is included in The Story.