You ever get the feeling, once year-end list season has come and gone, that you experienced a very different year than the one commemorated on numerous music outlets? Not to dismiss any of the deserving titles that made those rankings, but what about the deep cuts you've had on repeat that never quite got the break they deserved?
In keeping with this column's focus on artists that often go overlooked on sites like FLOOD, outlined below are a handful of LPs and EPs that shouldn't be left behind in 2021. From gauzy dream pop to dense sludge metal, here are Signal Boost's official picks for the 15 Albums From 2021 You Should Know.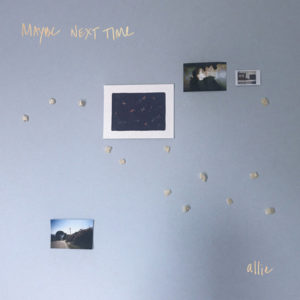 allie – Maybe Next Time
For some reason in the year 2021 we're still hanging on Kanye's every word when it comes to watching trends (the man did warn us tiny sunglasses would be in, after all), so when he revealed this year that the 108-minute album had replaced the 24-minute album as the new chic LP run time, those of us whose job it is to absorb music quickly and meaningfully heaved a heavy sigh. The debut LP from allie, though, felt like a glimmer of hope—clocking in at a (relatively) mere 61 minutes, from first listen it became apparent that Maybe Next Time's dreamy 16 tracks each feel distinct enough and never once seem redundant as they weave in and out of dream pop, Midwestern emo, and more traditional singer-songwriter conventions, ultimately making one of 2021's very few compelling arguments for such a lengthy tracklist.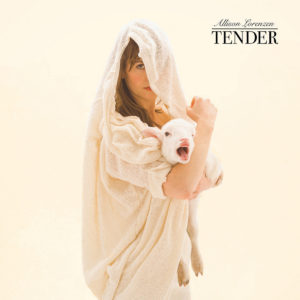 Allison Lorenzen – Tender
Closing out a year full of compelling collaborative LPs, Allison Lorenzen's recently released debut boasts guest spots from Midwife's Madeline Johnston on nearly half its tracks, with Lorenzen channelling the uniquely dreamy slowcore her collaborator has recently pioneered with an equally lullabilic quality. But it's the range on Tender that makes it so compelling—opener "Birds, a Chapel" establishes the record as being forged of the same gossamer ambient-pop as Julee Cruise's most Lynch-sanctioned fantasies, while the vocals on the late-album "Backwards" feel more linked to Enya's ethereal soundscapes. With Johnston's warm guitar anchoring the back-to-back, mesmerizing, five-plus-minute "Chalk" and "VALE," the LP feels like slowly wandering through a dream.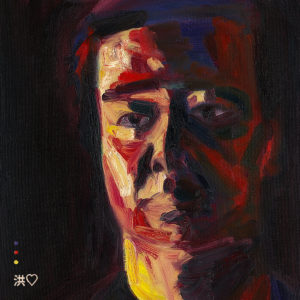 Andrew Hung – Devastations
I don't think you need me to tell you that Andrew Hung writes film scores if you've heard anything from his most recent solo album Devastations, a sci-fi opus that merges futuristic synths, analog drums, and Hung's ever-unpredictable (and usually theatrical) vocals. In spite of 2021 providing the sequel to the mid-20th century space race we absolutely did not need, the ex–Fuck Buttons artist's score to the perfection that lies waiting for us beyond the stratosphere pertains to the creatives among us rather than the criminally wealthy, with the early single "Space" summing up the busting-through-a-brick-wall, limitation-defying feel the rest of Devastation embodies. Doesn't get much higher than this.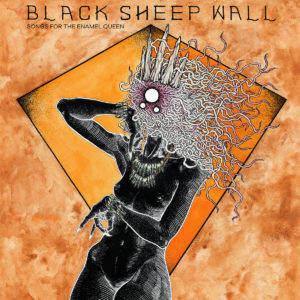 Black Sheep Wall – Songs for the Enamel Queen
Had a hard time squeezing non-metal releases onto this list given the fact that this feels to be the broad genre within which most of the coolest new sounds are being incubated. Black Sheep Wall, for example, showed us what sludge metal could sound like on a caffeine kick, with Songs for the Enamel Queen punctuating its four sludge-metal-length epics with significantly shorter cuts beginning with the amped-up, two-minute opener (in which vocalist Brandon Gillichbauer blurts out a couple of the LP's key themes: "Lies, lust shit, fucks") and the absolute motherfucker of a breakdown on "Concrete God." Still, it's the proggily structured, 10-plus-minute cuts that staple this whole thing together, culminating in the glorious carnage of the manic closer that ultimately achieves the level of instrumental beauty that parallels the sun-peeking-through-clouds moment of respite heard on Deafheaven records.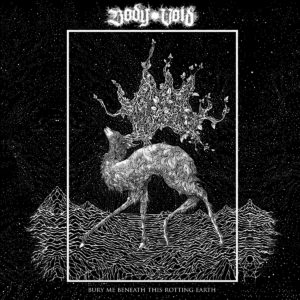 Body Void – Bury Me Beneath This Rotting Earth
Obviously Body Void didn't materialize out of thin air—sludge metal has a long history that I'm probably not qualified to speak on, with the New England–based duo certainly falling neatly into its lineage. But it's still fascinating to listen to Bury Me Beneath This Rotting Earth's four 13-minute tracks and contemplate the way these two folks seem to have translated what nearly sounds like a sugar-crash meltdown at quarter speed into an abrasively transcendent experience that coalesces with (presumably) most of its listeners' views on the life-sucking tentacles of capitalism and the limiting constraints of gender norms. It's miraculous in the same way a Béla Tarr movie is in that afterwards you're frequently shocked not only at the resilience of your attention span, but at the artist's ability to engage their audience so raptly through aesthetic rather than narrative.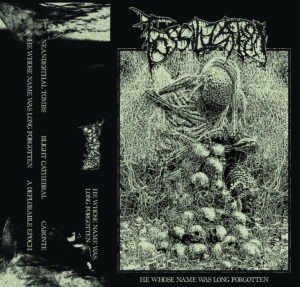 Fossilization – He Whose Name Was Long Forgotten
OK, sorry, gotta use the word "sludge" and reference Deafheaven one more time and then I promise I'll move on to things that are generally less abrasive. With DH notably making the pivot to shoegaze this year, I'm hoping that'll leave room for their black metal peers to achieve a little more recognition, and although many would agree that Spectral Wound released the Deafheaven-iest LP of 2021 (which I think encapsulates that band's live show better than DH's 2020 live album did), Fossilization remind us that there's insanely good BM being churned out all over the globe. Hailing from Brazil, this group incorporates death metal and sludge more than most groups that achieve crossover success tend to, with this debut EP reclaiming certain sounds I haven't heard since I found out that those who first made them were literal Nazis. This 25-minute record takes us deep into the underworld—can't wait to hear how deep a full-length will take us.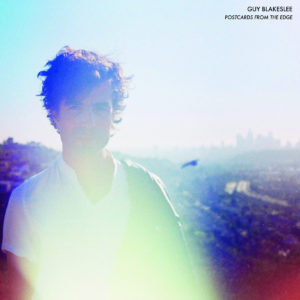 Guy Blakeslee – Postcards From the Edge
As far as albums that delivered a consistently unique set of musical ideas implemented by unexpected instrumental choices—from the backing autoharp on opener "Sometimes" to "backwards guitars" on "Hungry Hearts" and Enrique Tena Padilla being credited with providing "bird sounds" on "Faces"—Postcards From the Edge not only provided an optimistic look for the year way back in February but kept me coming back to it all the way through December. It's the type of solo record that emits a certain infectious joy in the wild experimentation granted by the artist's unmooring from their band amplified by the nomadic happenstance of its inception and the creative support of new collaborators who know how to feed this unique vision. I guess love fits into that equation somewhere, too, as the record arguably hits its peak with the bizarrely blissful "What Love Can Do."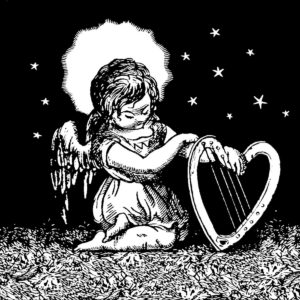 Michael LaCour / B L A C K I E – FACE THE DARKNESS II
Last year when all the year-end lists were starting to come together, Michael LaCour dropped FACE THE DARKNESS, which was likely to be the best album of that desolate period between November and February when we don't get a whole lot of exciting new releases—that is, until January when they promptly followed it up with FACE THE DARKNESS II, an impossibly more intense version of B L A C K I E's unique sax-and-growling over blown-out noise signature. Released two days after the Insurrection, FTDII is a furious soundtrack to the infuriating simulation we wake up to everyday that closely resembles the dystopian-techy sci-fi movies of the late-'90s. In a year that saw the release of two Portrayal of Guilt albums, I've gotta say the piano intros on a handful of these songs are still the most unsettling sounds I've heard in 2021.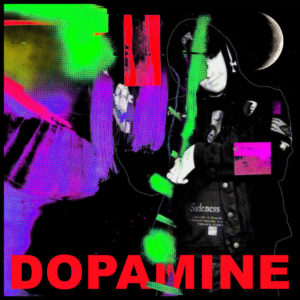 Pictureplane – Dopamine
Travis Egedy has been answering the question "What would a bootleg copy of Hackers be like if it was a person?" for over a decade at this point, and while his musical output has remained consistently groundbreaking, his cultish persona has unfortunately swallowed most of the media presence he achieved in the early 2010s with his Halloween playlist staple "Goth Star." While "media presence" is clearly something he's disinterested in, linking up with George Clanton and Neggy Gemmy's 100% Electronica label and Goth Boi Clique members in 2021 gave him a bit of a boost (well, maybe not critically)—though more importantly both collaborations elevated Dopamine cuts that were already in a uniquely darkened realm of electroclash far beyond any other.
Read our interview with Pictureplane here.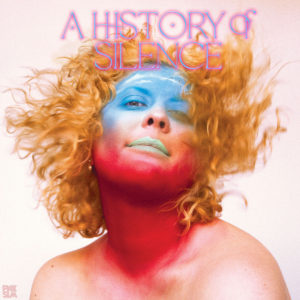 Sibille Attar – A History of Silence
It feels like A History of Silence is difficult to describe in a journalistic sense on purpose. This endlessly weird, trilingual, funhouse-mirror experiment from Swedish songwriter Sibille Attar is the rare kind of album that achieves its freedom from genre by instead flawlessly attaching itself to a totally unique vibe that informs just how much autoharp, recorder, practice drum pad, and sax is needed to drown out its dream-pop base. Even the track that most closely adheres to that genre's conventions, "Dream State," achieves independence from that tag by stretching its impossibly lullabilic trance to six hypnotic minutes that feel like an eternity.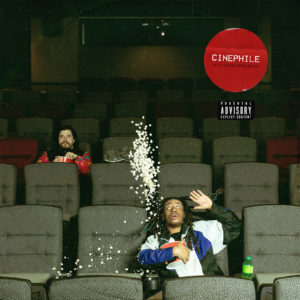 Sirius Blvck – Cinephile
You know those VH1 specials where they get a bunch of talking heads to tell us exactly where they were when they first heard, like, "Smells Like Teen Spirit" and how it changed their lives? Even though we're less than a year removed from it, I think I could provide a soundbite like that for the first time I heard 81355's "Capstone," a minimal yet deeply affecting beat mesmerizingly rapped over by two Indiana rappers. One of those emcees reappeared a little while after 81355 dropped their debut LP that that track appeared on with a significantly more aggressive (though just as brief) collection of songs covering a broad range of topics familiar to This Time I'll Be of Use—from fighting the algorithm to the increasingly familiar sensation of confusing The Onion with actual news headlines—via the universal appeal of rapid-fire film references and bouncing hip-hop beats. Happy to discuss this one in a decade or so, too, VH1.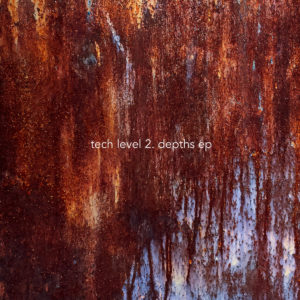 Tech Level 2 – DEPTHS EP (1999-03)
Not to reference tech-y late-'90s movies for a third time in this piece, but it's hard not to conjure names like Tom Tykwer when jamming this EP of unearthed drum & bass recordings from the immediate post–Run Lola Run era. Far from the dreary, endless winter of Justin Broaderick's 2020 LP as jesu, these instrumental tracks keep their foot on the gas throughout their jungle-y five-to-six-minute run times. Polished up and finally released two decades into the future at a moment when they sound trendy again, the breakneck cuts on DEPTHS feel nostalgic for the futures we dreamed up in the past—if not the year 1999 portrayed in Strange Days then at least a new millennium a little more welcoming of techstep.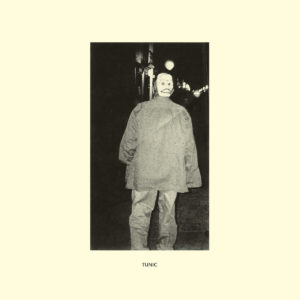 Tunic – Quitter
I was surprised to see that The Hives were playing Levitation back in October considering the fact that I hadn't heard that band's name mentioned in years, but more so due to the fact that they seemed like the type of band that a fest like Coachella or Riot Fest would throw a ton of money at to get them back on stage rather than an act invited to play a seemingly very carefully curated (and hip) fest in Austin. But I later realized this was the same year that hardcore-punk acts like Militarie Gun and LURK appeared to (probably inadvertently) channel those Swedes' manic garage-punk energy. I think Tunic does this sound best, though—their noisier take on punk sounds better than ever on their second LP, a collection of brief, spastic, and occasionally post-punk-leaning burners that admittedly have more in common with late-'00s groups like Condominium or Clockcleaner. Also pretty sure they don't wear tuxes on stage.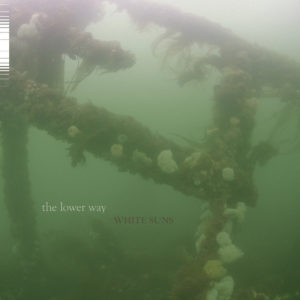 White Suns – The Lower Way
I remember feeling let down back in 2017 when White Suns released their follow up to their modern no-wave classic Totem, which saw the group make a hard pivot to power electronics. That is, until I heard Psychic Drift and realized their new sound—although completely different—was just as unsettling. I wasn't really sure which iteration of the band I was hoping to hear on The Lower Way, but fortunately this newest LP sees them seamlessly fusing both personas to create a mix of guitar drones and electronic beats that's noisy, unpredictable, and, often, completely terrifying.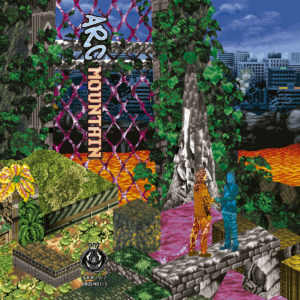 various artists – Arc Mountain
One of my favorite 2020 things was the monthly reveal of massive compilations featuring tons of cool artists released every Bandcamp Friday with the record's proceeds going toward extremely important orgs, and although that trend died down a bit for 2021 it still felt fitting that one of my favorite albums technically fit into this category. Made up of a very manageable 12 songs rather than the 40-plus-track comps I will forever be working my way through, Arc Mountain also benefits from the tight sonic palettes brought to the table by both parties who forged the project, Hausu Mountain Records and the equally bizarre-AF Deathbomb Arc. In lieu of B-sides, demos, and live recordings, Arc boasts original collaborative material that sees most of the names familiar to me at the height of their powers. Proceeds from this one support the Last Prisoner Project—even if this album is understandably way too much for you, check out their mission here.
Read our review of Arc Mountain here.