This article appears in FLOOD 12: The Los Angeles Issue. You can purchase this special 232-page print edition celebrating the people, places, music and art of LA here.
Clementine Creevy can imagine living somewhere else, far away in another part of the country, but the bandleader of Cherry Glazerr isn't ready to leave LA. "I just really love the culture of Los Angeles—there's a lot of magic here," she says, sitting in her Highland Park living room. "Every time I go somewhere else, and then I come back home, this feeling washes over me: 'Ahh, I'm finally back in the best place ever.'"
Creevy was born in New York, and her family bounced around between there, Chicago, and LA until settling for good in Los Angeles when she was 12. Ever since, she's spent time living in the disparate neighborhoods of Koreatown, Laurel Canyon, and Silver Lake; as a teen, she found lasting inspiration to create music while attending a performance by the noise rock duo No Age in Chinatown. "I remember a speaker fell on my head. It was just a rowdy show," she recalls. "And I just remember thinking—not in a cocky way—but I'm like, 'I can do that.' And you just have to do it. I was very inspired."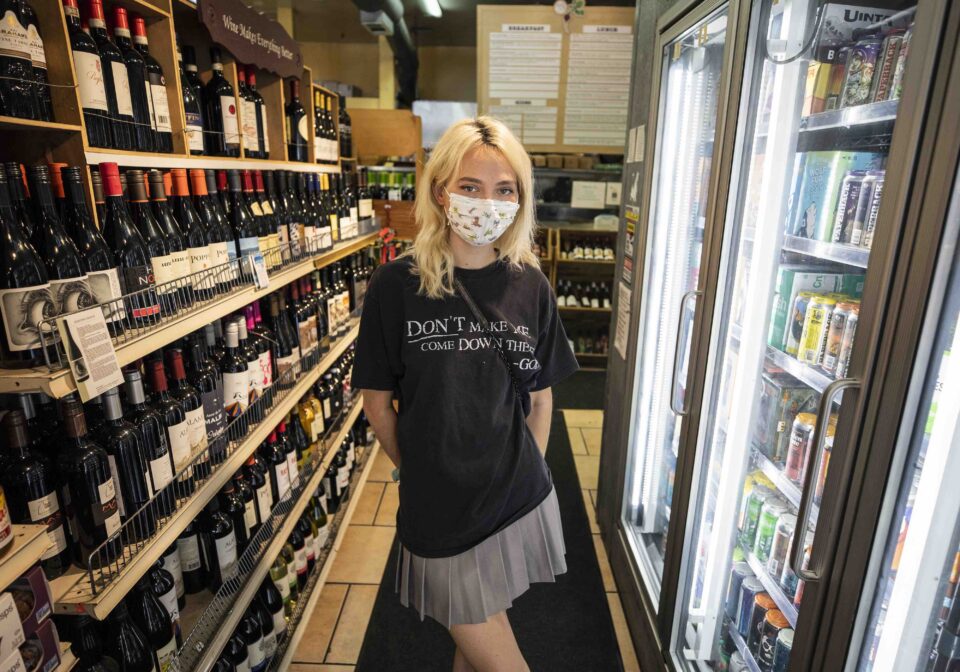 As the main force within Cherry Glazerr, Creevy rose in the hyperactive indie rock scene centered at The Smell, and her band earned acclaim for a series of biting and vulnerable EPs and albums, including 2017's Apocalipstick and 2019's Stuffed & Ready. In 2021, Cherry Glazerr released the hypnotic dancefloor swoon of "Soft Drink," finding the sweet spot where indie rock melds with cosmic dance textures. Cherry Glazerr's recent shift in sound partially derived from soaking up hours of alternative house music during lockdown, though Creevy ricocheted back into rock with a cover of "My Friend of Misery" for the Metallica Blacklist project.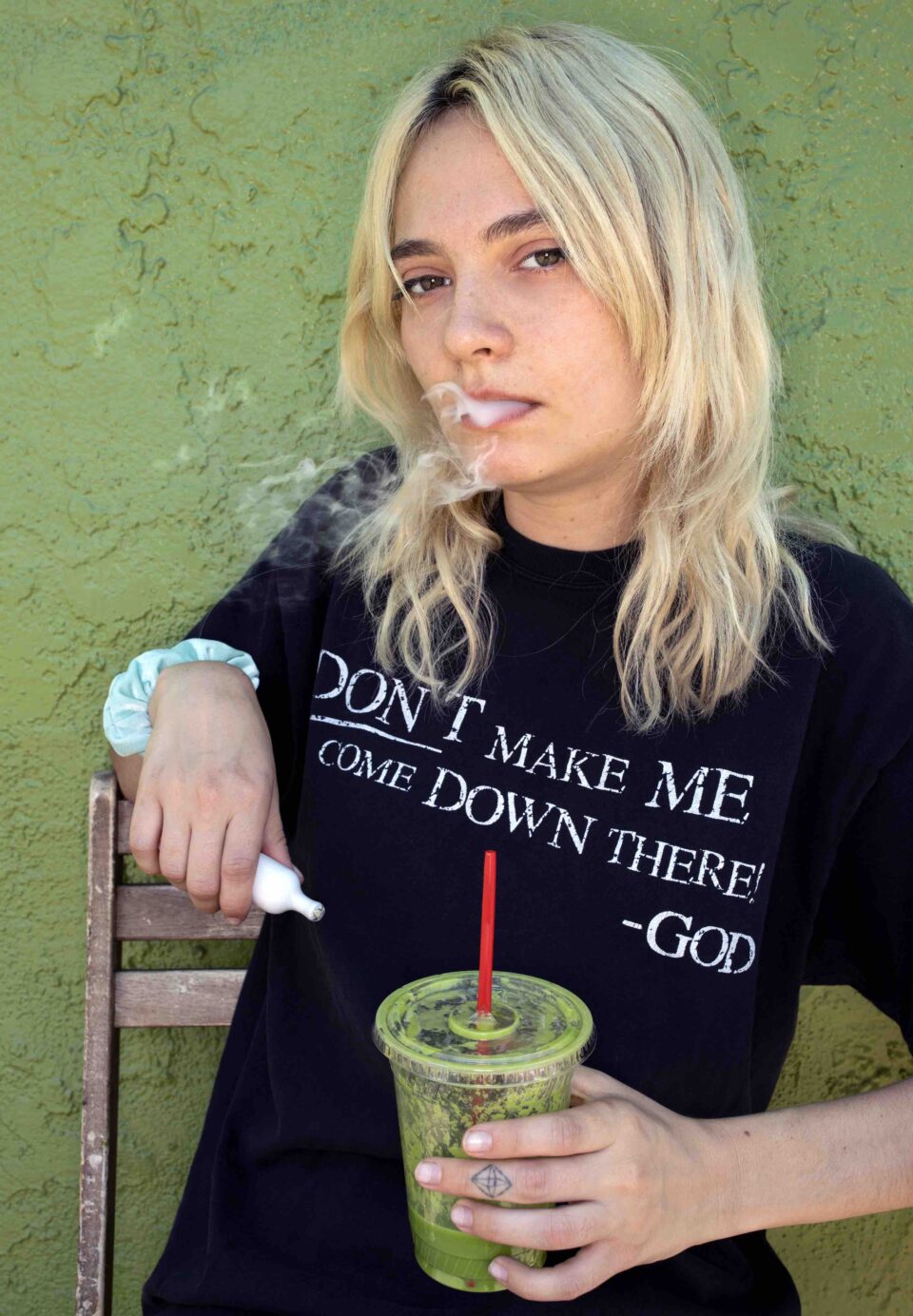 "I just really love the culture of Los Angeles—there's a lot of magic here."
Before heading out on tour with Alt-J and Portugal. The Man earlier this year, Creevy made sure to soak up the local culture while she could. Sometimes, a perfect day in LA for the musician means a trip to Laguna Beach, an hour's drive from Creevy's home, where she's drawn to the small beach town flavor. "The beaches are (also) so beautiful in the South Bay," Creevy says. "I like to boogie board. But mostly I just sit on the beach and take selfies."
When at home, she'll run over to La Tropicana Market, a community grocer with espresso, a deli, and a juice bar. "I'm a really typical LA girl. Sometimes I just want a green juice, but it's because I probably had a fricking street dog last night," she says with a laugh. "It's a lot of pressed vegetables—it's a celery, apple, kale, lemon situation. It's good."
"Where I live is a really cool part of town. I get pretty much everything here [in Highland Park], but I go to Pasadena to live out my fantasy of being a suburban housewife."
For a quick breakfast, she's often at Tacos Villa Corona on Glendale Boulevard, open from 8 a.m. to 3 p.m. "or until food runs out," as its website promises. It's the kind of place Creevy liked to go during quarantine: a humble burrito stand with no indoor seating. "They have good breakfast tacos and little breakfast burritos that are really delish," she says before sharing that she'll usually order a burrito with egg, cheese, and spinach. "I love that place."
She can step into a very different world in nearby Pasadena for a nice dinner at Sage Vegan Bistro. "Where I live is a really cool part of town," Creevy notes of Highland Park. "I get pretty much everything here, but I go to Pasadena to live out my fantasy of being a suburban housewife."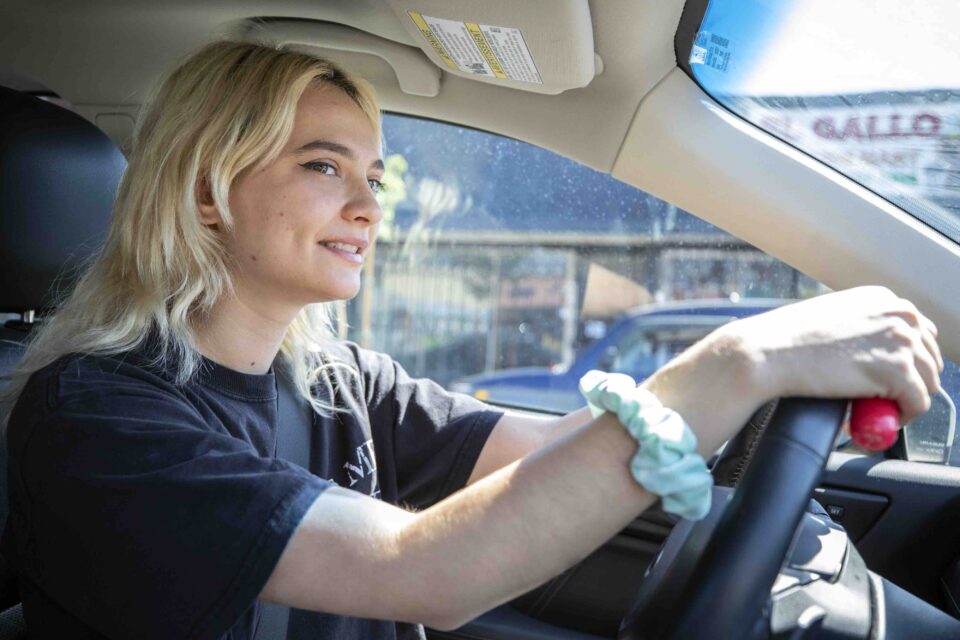 After a day of working on music in her home studio, Creevy is typically out at night for live music or an evening on the dancefloor. For live shows, she loves the cozy Troubadour and the larger Fonda Theatre in Hollywood. And before the coronavirus, she'd often stop at the Gold-Diggers bar in Hollywood for its dance music night. "That was really cool, they played a lot of great music, a lot of disco and house," she says. "I love disco music. It's really fun."
On other nights, there are temporary DIY venues that come and go. Creevy couldn't tell you what they were called or where they were, but she had a blast. "I feel like whenever I'm at a rave," she says, "it's that thing where you don't know where you are and you're like, 'I've never been here before and I probably won't find myself here again, but it's good.'" FL