Natalie Mering will also be taking over FLOOD FM for our "Hacked" series at 10 a.m., 1 p.m., 5p.m., and 10 p.m. PST from November 21 through 25 for a guest DJ takeover featuring hand-picked tunes and commentary. Mark your calendar and tune in here.
When Natalie Mering tells me her newest LP is a breakup album, I'm initially surprised, though I really shouldn't be. As Weyes Blood, Mering has often evoked reality-shaping societal structures—the ones you can only see after you peel back all the onion's layers—while writing about everyday life. Take 2016's Enya-esque "Generation Why," a comically moribund look at being so absorbed in our phones that we sideline the unfolding real-world apocalypse. But our screen obsession isn't by choice—it's a byproduct of the way we communicate and relate. In other words, a Weyes Blood song sounds like you because it can't not be you. And that's exactly the point—there's a reason Mering's new album And in the Darkness, Hearts Aglow opens with a track called "It's Not Just Me, It's Everybody."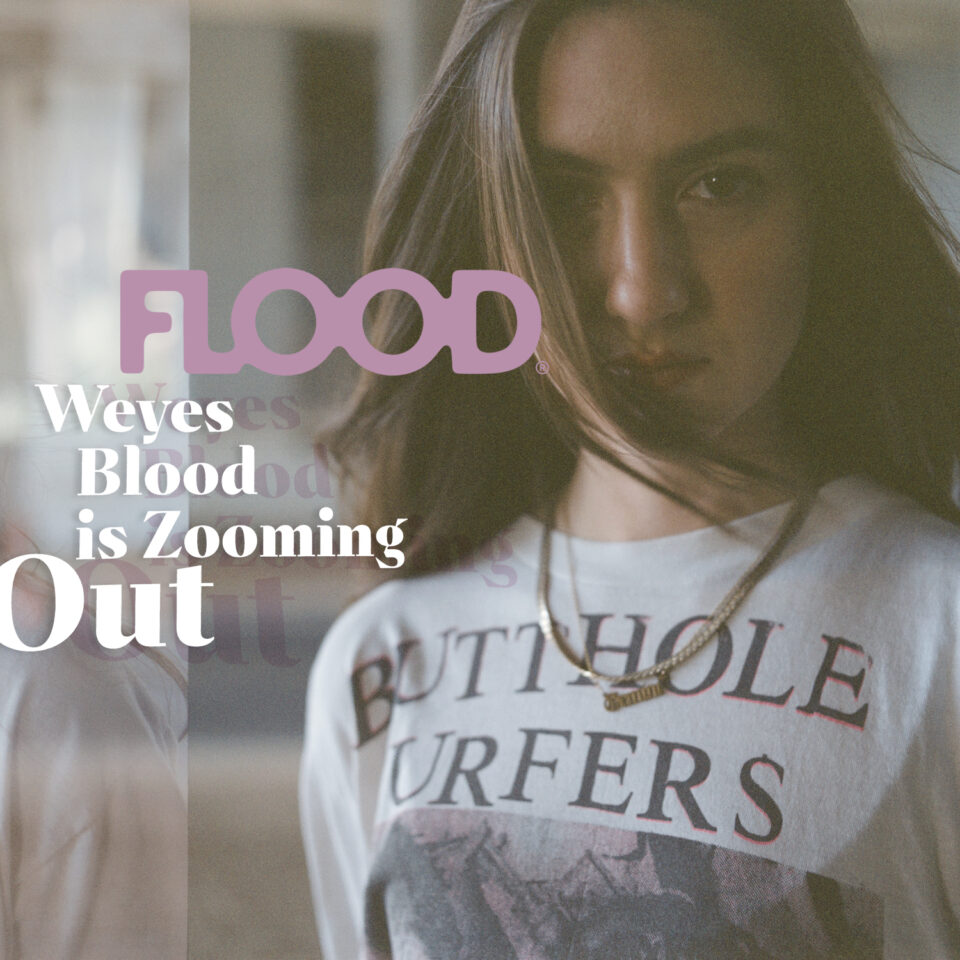 Mering has said that 2019's Titanic Rising, her critical breakthrough, was the first album in a planned trilogy; And in the Darkness is the second. If Titanic's sweeping, lush chamber-pop songs simultaneously cataloged societal, environmental, and interior dread while gesturing toward communal grief for a difficult future we can barely shape and scarcely conceive of, then societal dread is so seamlessly woven into And in the Darkness's fabric that you might not immediately notice the heartbreak. It's clear from our conversations that Mering thinks constantly about the subtle, insidious ways that the terms and conditions of civilization strain and direct our lives even when we don't notice it, so of course the pressure of the outside world often sneaks into her breakup songs. It's a weight so ever-present it invariably affects the mind, body, and soul.
"Titanic Rising was sounding the alarm and And in the Darkness is living amid the blare of the alarm and how that affects intimacy. If there's nothing more I can say about the external...then we gotta go internal."
The specter of the ongoing COVID-19 pandemic and the likelihood of a politically and environmentally unstable future seep into And in the Darkness. "Titanic Rising was sounding the alarm," Mering tells me, "and [And in the Darkness] is more like living amid the blare of the alarm and how that affects intimacy. If there's nothing more I can say about the external—'cause now everybody knows what's happening and how it feels—then we gotta go internal." Her unique voice within the ever-crowded indie-rock sphere stems from the global entropy and chaos hovering in the background of her everyday stories. "The disintegration of the social fabric as we know it," she says, "definitely affects relationships."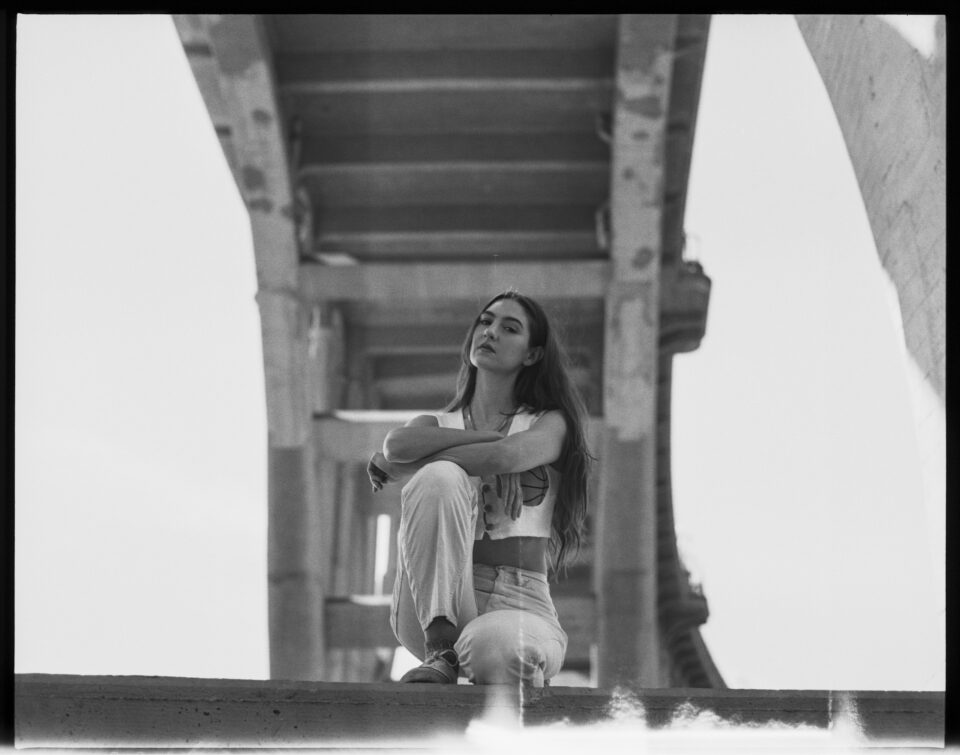 It certainly affected hers. Sewn alongside And in the Darkness's threads of doom are stories of faltering romance; you don't have to guess the meaning of lyrics like "You're my twin flame / And you got me so cold / When you pull away," from "Twin Flame." In conversation, she often speaks about the breakup as though she's watching it from the outside rather than directly experiencing it: "A breakup happened, and the songs are about the breakup," she says matter-of-factly. It's the position of a sage mind that remains rational amid even the most severe turbulence.
Mering is more generous when we talk about the bigger issues, and she considers more than the here and now—she's a bit of a historian. She would seem like an intimidating yet worshipped anthropology professor if she didn't explain her mind-expanding point of view so calmly and casually. Speaking with her feels both like a philosophical conversation and like going to a longtime friend's house to catch up and commiserate about your shared worries, and she funnels her understanding of our collective past and its lessons into an intriguing perspective of unexpected hope and striking nuance. Where others in our age bracket might conclude that we're living in uniquely dangerous and terrible times, Mering's knowledge of eons past informs her oddly reassuring view of the present day. She's both a realistic optimist and a cautious pessimist, though somewhat more of the former.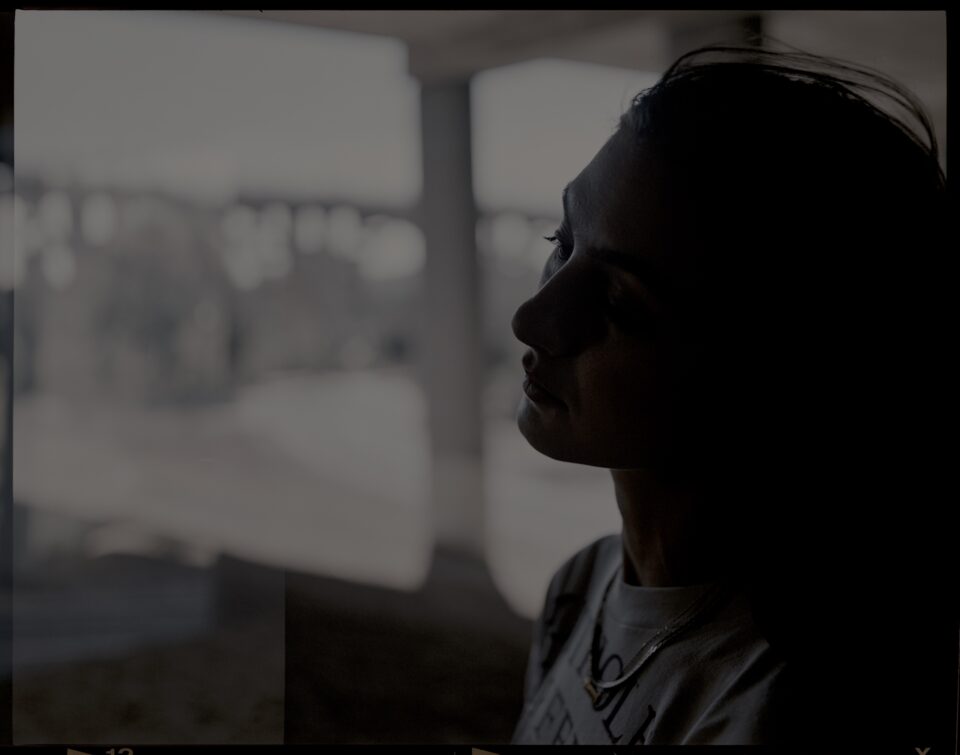 "I like to say, 'nothing new under the sun,'" she explains. "Humanity has always gone through these cataclysmic events and changes. You can kind of have a calm in the storm if you know this is how it's always been. Even though everything feels more abstract, uncertain, and distinctly different, the themes and archetypes are still the same." She identifies a collective, historically recurring "artificial separation from the cycles of nature that has continued to amplify and get more intense, to the point where we've created an artificial reality that we're trying to replace nature with."
"I like to say, 'nothing new under the sun.' Humanity has always gone through these cataclysmic events and changes. You can kind of have a calm in the storm if you know this is how it's always been."
A fatal flaw of humanity, she says, is "thinking we can conquer nature or get out of whatever situation we're in using technology, [but] not realizing that we are nature." When she zooms out, she goes beyond a bird's eye view—she escapes the system entirely and looks at it from the outside. And then, she focuses on not just the now, but the before and the presumptive after—and at this remove, there's unexpected solace.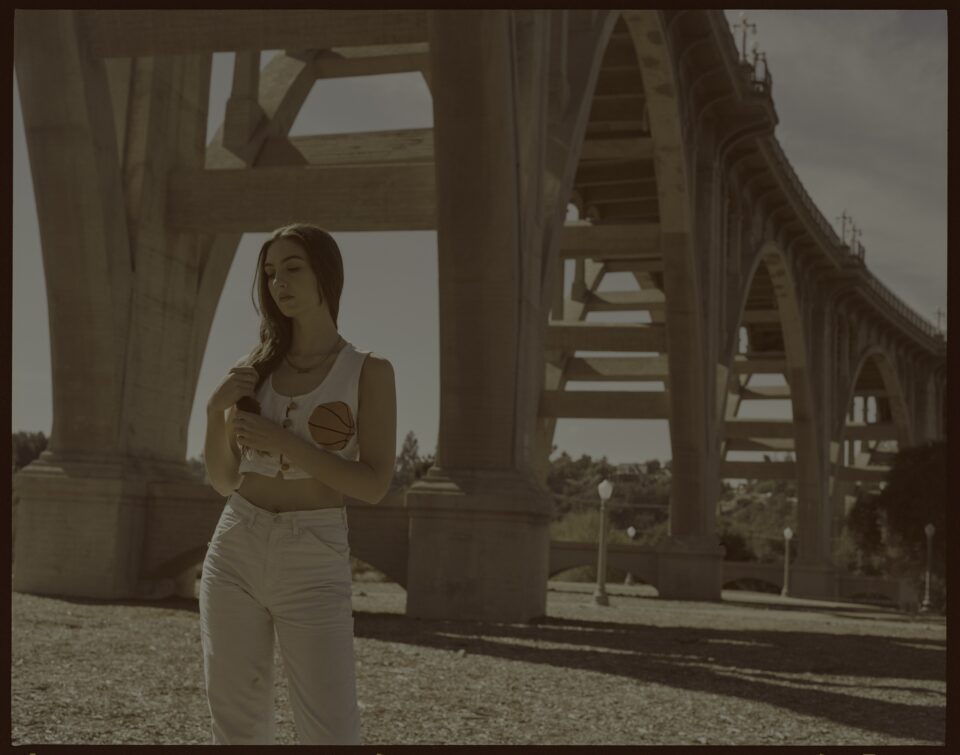 This top-down view grounds And in the Darkness, Hearts Aglow. "Living in the wake of overwhelming changes / We've all become strangers / Even to ourselves," she sings on "It's Not Just Me, It's Everybody." On "The Worst Is Done": "It's been a long, strange year / Everyone's sad / They lost what they thought they had." When she sings, "But they say the worst is done / And it's time to go out," it's with the dry objectivity of a nature documentarian, yet she embodies the betrayal and doubt so many of us feel at the government's casual dismissal of the ongoing pandemic. She makes grand observations of our shared experience feel casual.
On "Hearts Aglow," she does something different: She turns away from the current moment and the future. Not that you'd necessarily know this without her telling you so—although the song's Ferris wheels, piers, and cotton candy evoke youthful boardwalks and carnivals, the story takes place in the present. Yet a sense of longing and mourning washes over the track, and that's intentional. Though And in the Darkness, Hearts Aglow is the product of a relationship in the near past, its quasi-title track—and much of the album's nostalgic quality—comes from two decades earlier.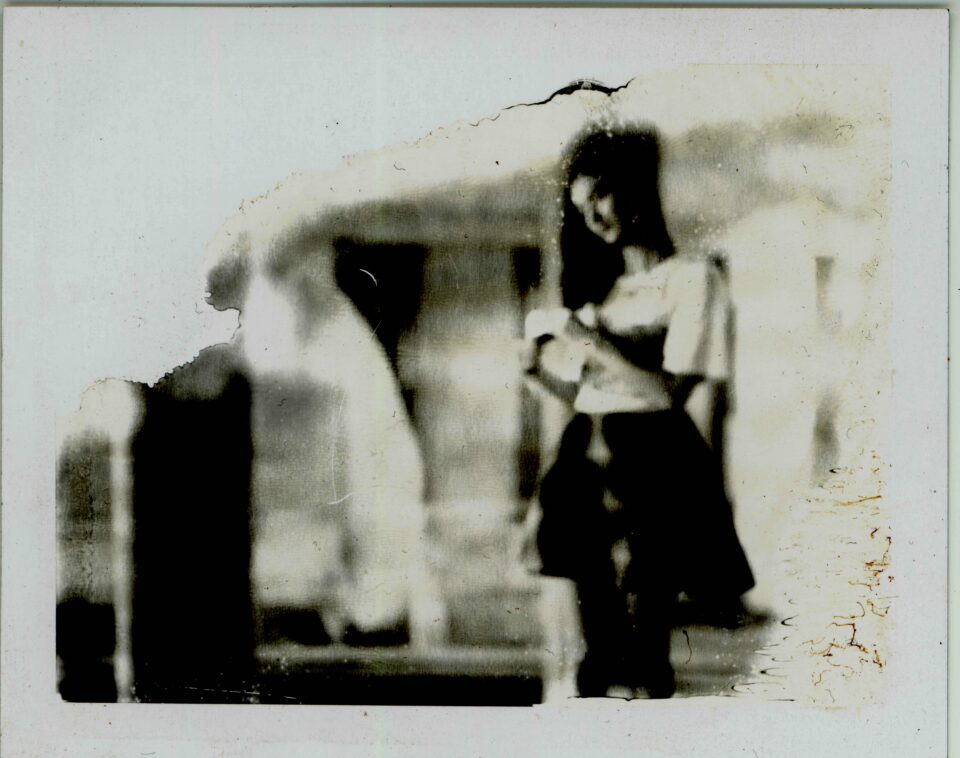 "I dealt with some traumatic events that happened when I was 13," Mering says of a major factor behind the album's genesis. "I felt [as] unsure of myself again," she says, as "when you're first going through puberty." "Hearts Aglow" and the album are in no way a trauma dump, though—instead, the music itself is the clearest portal into her past. "I was listening to a lot of music I used to listen to as a teenager," she says.
"I felt as unsure of myself as when you're first going through puberty. I was listening to a lot of music I used to listen to as a teenager."
Her childhood—which began in California before her family moved to Doylestown, Pennsylvania when she was 11 (she's lived in Los Angeles for the past six years)—was full of music. "My mom was obsessed with Joni Mitchell, Django Reinhardt, and weird stuff," she says, "My dad loved XTC and Stevie Wonder." She recalls music always being on even though she was raised in a Christian household, since music "was the one area where it was a little bit more relaxed"—though she still had to "sneak a tape home [to] listen to Nirvana." (Her mom, Pamela Mering, told The New Yorker, "We weren't a religious household in the sense of having a lot of rules and regulations. We were kind of a different breed.") Her dad played guitar and her mom played piano, two instruments prominent in her music.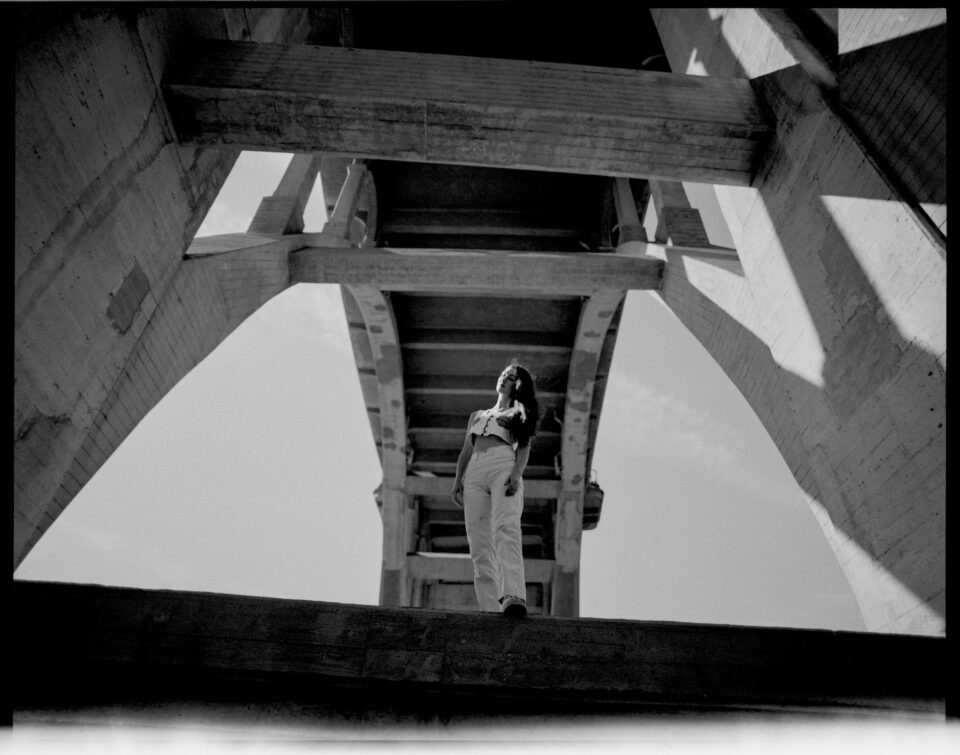 Prior to And in the Darkness, Mering's musically eclectic upbringing—including trips into Philly to see DIY experimental and punk shows in her middle-school years—resulted in four albums that, though grounded in 2010s indie-rock introspection and '70s soft rock (Mering's singing style is often compared to that of Karen Carpenter) had way more than that going on. "Do You Need My Love," from 2016's Front Row Seat to Earth fused bouncing pianos and ghostly synths into a jovial hymn helping to secure her first glimpse at broad critical acclaim; the spacious synth arpeggios of Titanic Rising's "Movies" suddenly flipped into a just-off-time kick drum beat.
And in the Darkness is considerably more sparse and intimate. Often, the album is the closest Weyes Blood has sounded to straight-up folk in quite some time. This relative quietude achieves the trick of amplifying everything Mering has to say; she sought to create an album she could easily replicate live with enough clarity for her audience to truly hear her. She wanted an album she'd be excited to tour, so she and co-producer Jonathan Rado, who also co-produced Titanic Rising, took a different approach to recording And in the Darkness.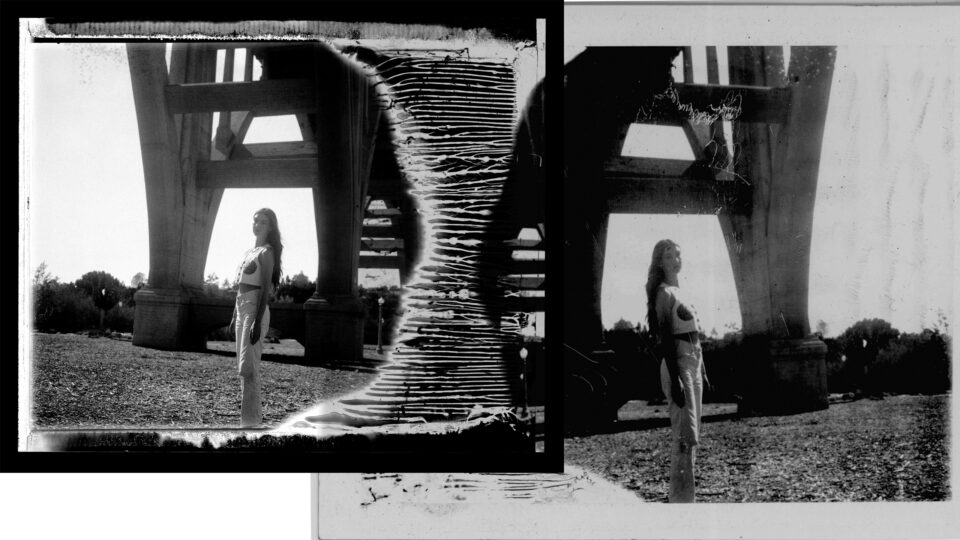 "Titanic Rising is super dense, and there are tons of overdubs," Mering says. "On [And in the Darkness], we tried to work by erasure." She and Rado partially worked on the album at Studio Three of EastWest Studios, where The Beach Boys recorded their 1966 classic Pet Sounds, and this feels fated: Musically, Weyes Blood has often felt like an unearthed relic from back when rock instrumentation first started fusing with pop motifs. The recording approach also resembled this era—with a band, in a room, on tape rather than via the more editable mediums of the 21st century.
"Titanic Rising is super dense, and there are tons of overdubs. On And in the Darkness, we tried to work by erasure."
The inherent restrictions of tape recording and the goal to use fewer overdubs resulted in an album that feels crisp and unmanipulated, like an intimate performance in a small room. You can discern exactly what Mering is saying and how she feels about it all: Concerned but not defeated, heartbroken but ascending from the throes of grief. And in the Darkness still, though, feels of a musical kin with Titanic Rising: soft rock, chamber pop, and folk blend into a lush sound that, despite its antiquated influences, recalls modern-day artists such as Angel Olsen, Father John Misty, and, on "Twin Flame," her labelmates Beach House. The genre similarities to Titanic Rising were more inevitable than deliberate.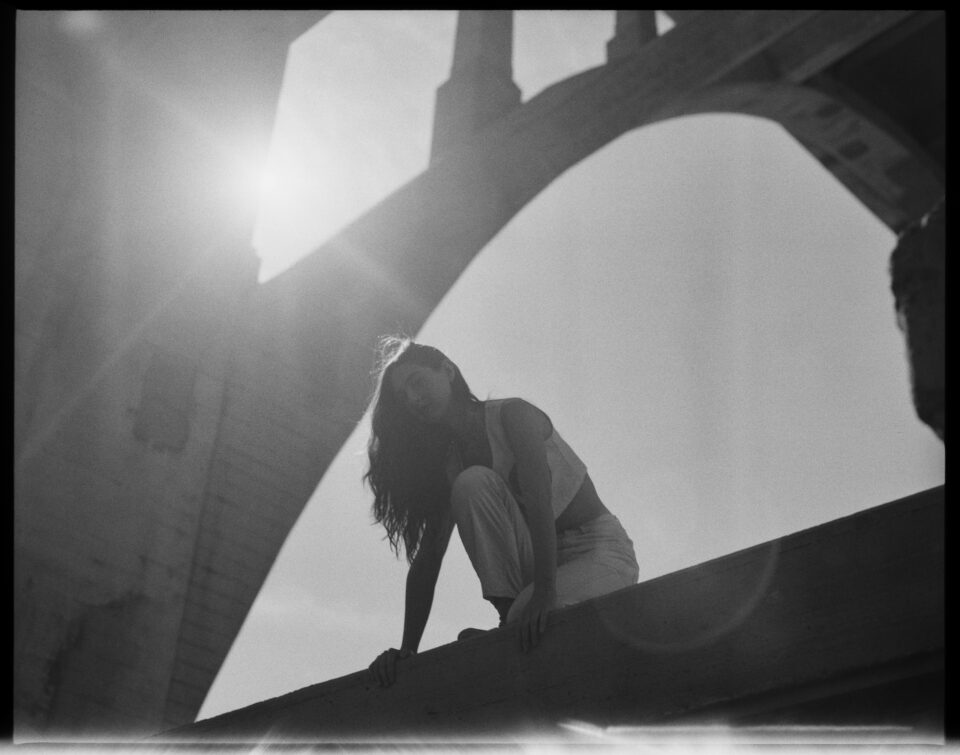 "I wanted to make a really big departure after Titanic Rising [and] go in a completely different direction," Mering says, "but when I sat down to write, it was all continuing a similar theme." She says reading occupied much of her time during lockdown and a rough go with long COVID, with many of those books' themes putting her back into Titanic Rising's thematic zone. "I had so much time…a lot of great books were read, and a lot of blinders were lifted off the eyes"—she, again, speaks of this period from an outsider's remove—"and I felt like the veil was really thin."
When I spoke with Mering in the lead-up to Titanic Rising, we discussed humanity's history of shared spiritual beliefs, and she said something that feels fundamental to her perspective on And in the Darkness. "I think we need to re-adopt some more primordial, ancient myths to try to cope with the reality of the chaos of existing," she told me then.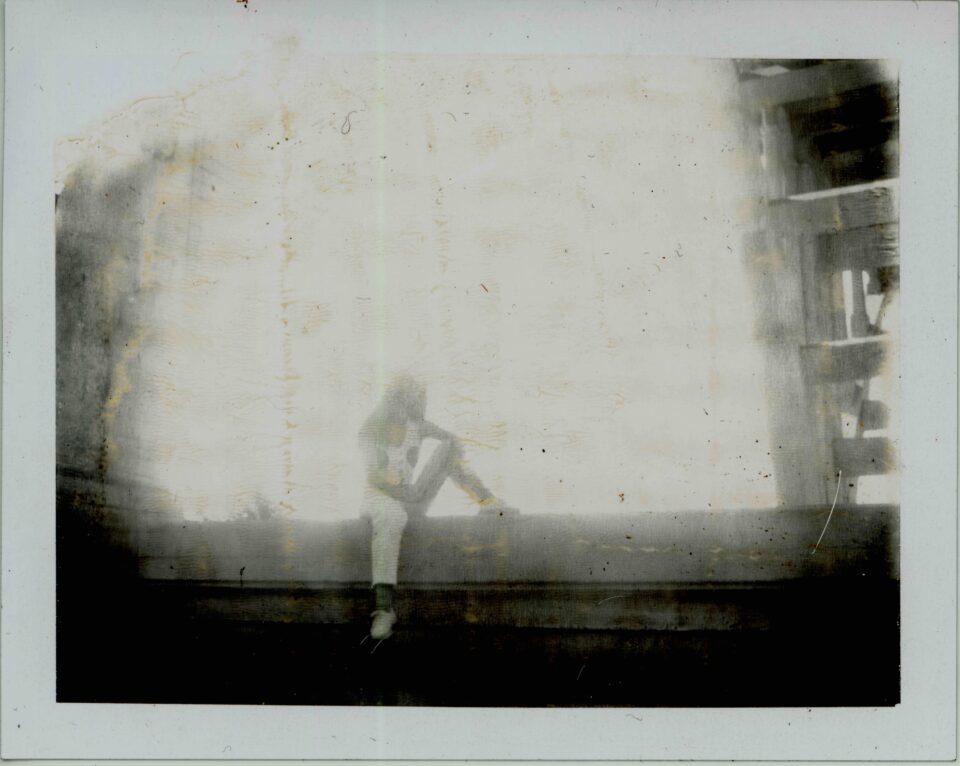 And in the Darkness, for all its focus on breakups, comes off as Mering's first step toward creating new myths for us to share. Whether amid reflections on her California childhood throughout "Hearts Aglow" or on stopping "the war between the broken lovers" on "A Given Thing," she maintains a sharp interest in unity and bringing people together through mutual experiences. And what are collective beliefs if not the funneling of life's highs and lows into a loose rulebook for explaining and guiding our existence?
To heal from the traumas of today, Mering says, "We probably need to do it more together than on our own." It would take "a spiritual movement" to get there, she says. And in the Darkness shows us why we need this bold of a change, all while giving us a closer look at Mering's life. "This is definitely about me," she says of the album, "but it's also about everybody." FL