Mick Jenkins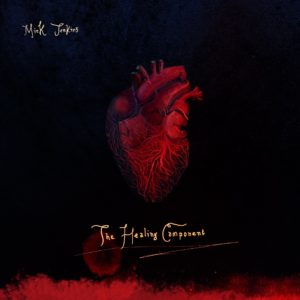 The Healing Component
FREE NATION
7/10
The Miseducation of Lauryn Hill is famously framed by a classroom scene. In interludes that appear throughout the record, a teacher asks his students to share everything they know about love, that most loaded of four-letter words. Mick Jenkins's The Healing Component has a similar framing device: a simple dialogue between a man and a woman in which the rapper explores the question even more rigorously than Lauryn Hill's educator did. "When people talk about love you really only talk about the pretty parts, the romantic parts of love," he offers as the first song winds down. "People don't think about things like loving yourself, and what that takes." These scenes provide ample but ultimately unnecessary scaffolding for a set that holds up just fine on its own. These are songs that tangle with love as a force both personal and political, and with the love of self, the love of God, the love a people must have for one another if any of them are going to last.
This is Jenkins's first full-length record, following some well-received mixtapes. Though hook singers and other collaborators are listed for almost every song, it's Jenkins who does the overwhelming majority of the lifting as an emcee. Sounding as grounded as Chance the Rapper and as unflappable as The Roots' Black Thought, he's the magnetic center of everything here. He's most like Chance in how he parlays hop-hop's earthiest tropes—sex and drugs—into broader concerns; there's nothing here that doesn't sound somehow like it emanates from a place of spiritual awareness and moral centeredness. These fifteen tracks are etched out of history and washed in blood; they are as timely as ScHoolboy Q's Blank Face LP, but where Q labors for realism, Jenkins grasps for transcendence.
"Drowning" is the second single and the best thing here, uniting the cling and clatter of junkyard percussion to haunted and hallowed refrains, weaving in and out of the track in ghostly falsetto; "I can't breathe" is a refrain that unites Harriet Tubman's slave songs and Eric Garner's dying gasp into a plea for liberation. The song's central metaphor acknowledges the crushing weight of water just as it clings to the rumors of air: "When the real hold you down, you supposed to drown, right?… Just wait one second, that don't sound right." There's fight in the song's explosive bridge, where horns and guitar join Herbie Hancock keyboard sounds—courtesy of BADBADNOTGOOD.
Elsewhere, "Strange Love" pairs harsh gunfire beats with musings about our shared bent toward self-destruction, and it points toward the idea that simply loving each other holds the solution. And indeed: the booming fanfare of the first song champions "THC"—a cannabis reference to be sure, but you'll note that it's also an acronym for the album's title, presented here as nothing less than Christ's own message of love. Loving ourselves and loving one another is the best and last hope we've got, Jenkins suggests. "Spread love's the new mantra," he says. And he sounds like he means it.