Black Friday—sounds ominous, right? For shoppers, however, it's a steal, the first moment of the Christmas holidays where the energy and urge for consumption meets savings and panic. For vinyl hunters, Black Friday has always meant the "second" of annual Record Store Day events, the dark, excitable stepchild to spring's usual RSD awakening. This year's been different, however, one marked by hand sanitizer, social distance, and tiny RSD Drops.
That Record Store Day 2020—the thirteenth annual celebration of all things vinyl (and those independent record store operators who sell them)—had its first shopping day on August 29 and was, by many accounts, a safely distanced success, made additional RSD Drops easy to swallow. Who minds less crowded record stores, more opportunities to study new products, and free sanitizer?
November 27's Black Friday RSD event is still happening this year due to a still-raging pandemic, and features just as many sweet items as its predecessors. Here are some notable items to look for during Black Friday's RSD Drop 4.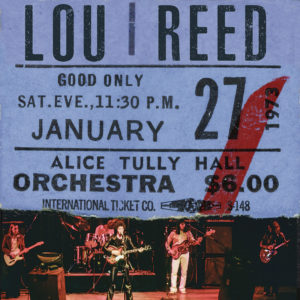 Lou Reed, Live at Alice Tully Hall — January 27, 1973 (2nd Show) (Legacy)
Lou Reed, Magic and Loss (Sire/Rhino)
If you're any sort of RSD2020 vet or completist you know that Lou Reed has been this year's patron saint, with vinyl reissues at every Drop. Why would Black Friday be any different? The Rhino Magic from 1992 not only offers heavyweight vinyl, sumptuous sound, and the first-ever LP release of Reed's most melancholic rager in ages—dedicated to the late songwriter Doc Pomus. Pressed as a double LP, there's three sides of vinyl and an etching of its cover. Ah, magic.
The Legacy/Sony album is special beyond belief: the first release of Reed's New York City live debut as a solo artist (post Velvets) at Lincoln Center during his Transformer tour. Backed by the long-derided The Tots, a funky twin guitar combo with a bar-band approach, Reed self-consciously served up menacing material from the VU (e.g. "Heroin") as well as the then-burgeoning glam rock of "Walk on the Wild Side" and  "Vicious." A double album pressed on burgundy vinyl and packaged with rare pictures and memorabilia, this was the dawn of Reed as a showman and showrunner, as well as the mixed-bag genius we'd come to know.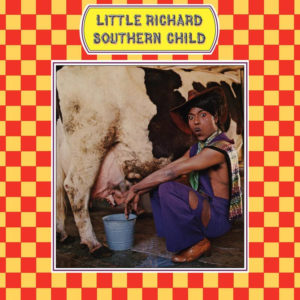 Little Richard, Southern Child (Omnivore)
Often called "the great lost Little Richard album," the pounding pianist and singer was proud of this album and its sleeve—seen here for the first time—produced as it was by legendary rhythm and blues producer R.A. "Bumps" Blackwell, and featuring the finest of latter-day Penniman in "Burning Up with Love" and "Last Year's Race Horse (Can't Run in This Year's Race)."
Post Malone, Circles (Republic)
The popular rapper's biggest song in its smallest version? Here's a 3-inch single release of "Circles" made to play on the RSD3 mini-turntables from his 2019 album Hollywood's Bleeding.
Jarvis Cocker, The Jarvis Cocker Record (Rough Trade)
Jarvis Cocker, Further Complications (Rough Trade)
Great Britain's still-young answer to Noel Coward in a leather bar (and recent cave dweller) offers up several first-time looks into his piquant and smarmily literary solo catalog. Originally released in 2006, Cocker's first solo album, Record, is available for the first time in the U.S. on split green vinyl, with a bonus 7-inch featuring "Cunts Are Still Running the World" and a B-side etching. If you haven't already, hearing "Black Magic," "Heavy Weather," and "I Will Kill Again" back-to-back—to say nothing of "From Auschwitz to Ipswich"—it's a mind blower. For fans of JARV IS…'s more danceable selections, the white vinyl Further Complications and its bonus 12-inch "You're in My Eyes (Disco Song)" and a D side etching promise chills and thrills.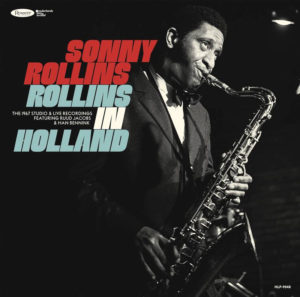 Sonny Rollins, Rollins in Holland: The 1967 Studio & Live Recordings (Resonance)
Jazz, like hip hop, has long been woefully underrepresented on RSD. 2020, though, made strides for both, starting with this three-LP package of the muscular sounding tenor saxophone titan at his most free flowing. Most impressive is hearing how the improvisational Rollins fares before free drummer Han Bennink, a native to the Netherlands' avant-garde lion, having backed Eric Dolphy on previous Scandinavian tours. Brusque stuff, this, and a Resonance package is always one filled with historical data and incredible photos.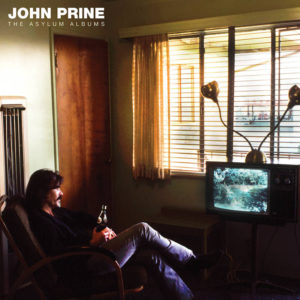 John Prine, The Asylum Albums (Rhino/Elektra)
First memorialized during RSD #1 with a four-album, Elektra box, the next prime time Prine period of America's long unsung mailman-turned-character-driven-folk-hero is captured in The Asylum Box and full bore reissues of Bruised Orange, Pink Cadillac, and Storm Windows. There's not a track on this box that isn't essential to fans of wit, the unconscious, or the musical literature of tenderly torrid, detailed description-heavy folk pop. Turn "Chinatown" up loud, and "Cold War (This Cold War with You)" up even louder.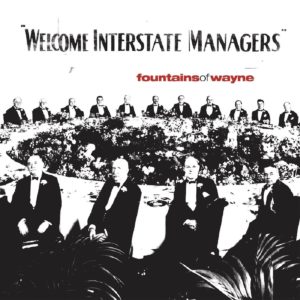 Fountains of Wayne, Welcome Interstate Managers (Real Gone Music)
When it came to snarky, irresistible power pop, few did it better or bolder than Fountains of Wayne, run as it was by lit-wits Chris Collingwood and the late, great Adam Schlesinger. This is the LP that featured their hit "Stacy's Mom," featuring bonus tracks from the 2003 original ("Elevator Up"), and it's splayed across two full LPs.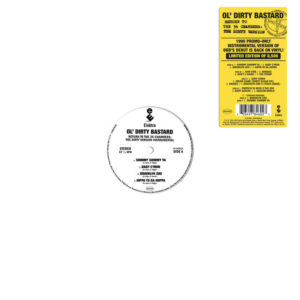 Ol' Dirty Bastard, Return to the 36 Chambers: The Dirty Version, The Instrumentals (Rhino/Elektra)
Very near to the anniversaries of his birth and his 2004 death, rap's most dangerous interlocutor, ODB is celebrated, finally, with this one-time promo-only release of rare instrumental versions of his daring debut album. The vinyl two-LP set includes a bonus 7-inch single featuring the new stripped versions of "Brooklyn Zoo" and "Shimmy Shimmy Ya" from the 25th Anniversary Deluxe Edition for the first time on vinyl. Plus, "Protect Ya Neck II the Zoo" is included for all Wu Tang fans.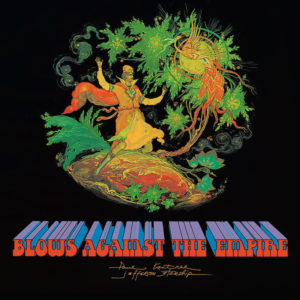 Paul Kantner & Jefferson Starship, Blows Against the Empire (Legacy)
Born from the ashes of his acid '60s psychedelic band with Grace Slick, Kantner and his muse—together with the Dead's Jerry Garcia and Mickey Hart—reimagined Jefferson Airplane as a space-rock ensemble, and his storylines as sci-fi driven rather than peace and psilocybin-laced. Too often forgotten now, Kantner was a melodic genius, his work commemorated in this 50th anniversary revival bathed in green marble vinyl goodness.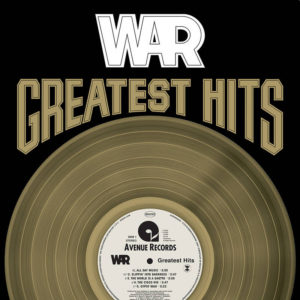 War, Greatest Hits (Avenue/Rhino)
This shiny gold vinyl hits package represents Rhino's new affiliation with the San Franciscan label of the '70s responsible for some of the most fascinating hybrid mashups of rock, soul, jam, jazz, and funk on the planet. War was the start of music's connection with lowrider car and bike culture and its reach into Latino drivers and fans.
Pop Smoke, Shoot for the Stars Aim for the Moon (Victor Victor/Republic)
The late great SoundCloud rapper and mumbling soulful vocalist is represented by several items during this Back Friday Record Drop, but none cooler than having his chart-topping debut album of 2020 released on cassette.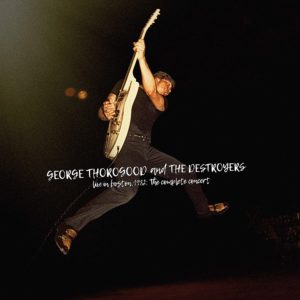 George Thorogood and the Destroyers, Live in Boston, 1982: The Complete Concert (Craft/Concord)
Guitarist and drawler George Thorogood and his Delaware Destroyers (it's hip to say Delaware now that Biden is safely President Elect) have always been America's secret best-ever bar band. You can all but smell the cheap bourbon and cigarette smoke coming off of each Chuck Berry–esque riff and bluesy belt. So then a whole concert of prime era Thorogood doing his full tilt boogie best is essential any day, let alone Black Friday.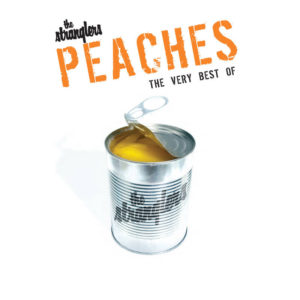 The Stranglers, Peaches: The Very Best of the Stranglers (Parlophone)
Though born in the Rule Britannia punk-rock stakes of the Sex Pistols, The Clash, and The Damned, The Stranglers were an uncomfortable fit. They loved The Doors and it showed. They were older than snotty teen punks. They were spooked and spooky with lyrics that never touched upon the snide socio-politik of the moment, but rather were fictional (we hope), slithery ("Duchess"), and Poe-like. Though they only had one bona fide U.S. hit in the slippery sinister "Golden Brown" (still a fav of film sync directors), every one of The Stranglers' tunes were—and are—cinematic. Let the revival start here.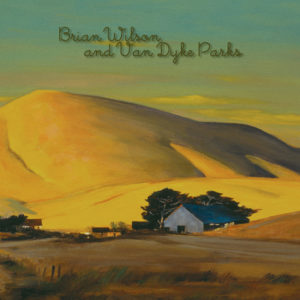 Brian Wilson & Van Dyke Parks, Orange Crate Instrumentals (Omnivore)
If Brian Wilson was ever-primed to come close to the luster of Pet Sounds, it was through his one-time affiliation with pastoral all-star Van Dyke Parks and their vividly dreamlike and complexly musical tribute to the California of their youth—heard here in all its vocal-less, bucolic instrumental glory.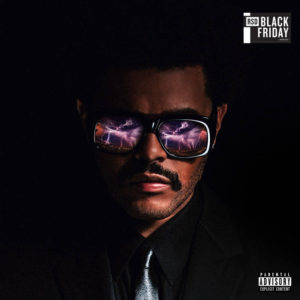 The Weeknd, After Hours Remixes (XO/Republic)
So maybe modern R&B's most enigmatic practitioner didn't accrue a Grammy nod for 2020's After Hours. He's got a cool, primal set of righteously salty and simmering bugged out remixes instead.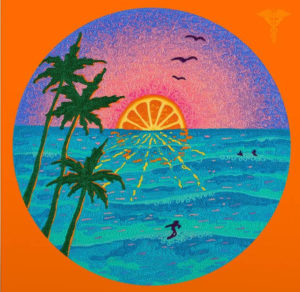 Various Artists, Jazz Dispensary: Orange Sunset (Craft/Concord)
Having this package of deeply grooving soulful jam be on Yellow Starburst Vinyl is just one point of heat and humidity where elongated tracks from acid jazz/funk masters such as Merl Saunders, David Axelrod, Johnny Hammond, Funk, Inc., and The Blackbyrds is concerned. Just put on The Blackbyrds' "Funky Junkie," or 24-Carat Black's "24-Carat Black (Theme)" and chill.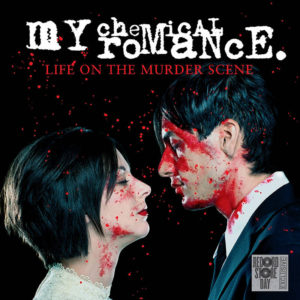 My Chemical Romance, Life on the Murder Scene (Reprise)
Life on the Murder Scene, first released in 2006 as a CD/DVD combo, was truly the first time audiences realized singer, songwriter, and Umbrella Academy author Gerard Way's potential as a noirish diving rod for the grotesque and the pop cultural all in one slab of glam metal. As MCR were supposed to mount their reunion revival in a live setting this year, bathe in the dark glow of Murder Scene's live tracks taken from MTV2's $2Bill Show tour and tunes such as "Give 'Em Hell, Kid."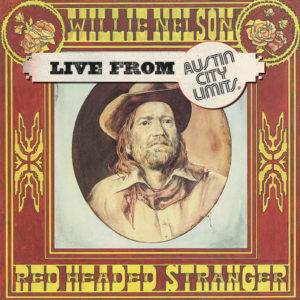 Willie Nelson, Red Headed Stranger: Live From Austin City Limits 1976 (Legacy)
It's a fact: Ole Red Eyes has appeared on the public radio live concert television program Austin City Limits more than any other artist, performing on the pilot and seventeen subsequent episodes of the Texas public television institution that debuted in 1976. This showcase was captured that year and aired as the premiere episode of the second season with Willie and the Family performing his classic album Red Headed Stranger front to back in all its roaring, rangy glory. Nelson was only just beginning to crossover to rock, and mainstream country audiences by this point, and his confidence glows redder than a freshly lit joint