Remember 2015? There was so much we didn't know back then. We didn't know, for example, that Kanye West would send the music-writer Internet into a frenzy of refreshes and cache clearing when he posted and deleted (then re-upped and accidentally hid) "Real Friends." We didn't know that we'd all be getting mad at LCD Soundsystem for reuniting. We certainly didn't know that we'd get heavy performances from both Kendrick Lamar and Sufjan Stevens within days of one another. (Well, not the for the second year in a row, at least.)
We're only a couple of weeks into 2016 and it's already been an exciting year for music. Below, we bring you the twenty-five records we're most looking forward to this year—from those we'll hear next week to those we aren't even sure exist.
---
Savages
Adore Life
January 22

Post-punk isn't exactly known for its optimism, but that appears to be the direction that Savages are headed in for Adore Life, arguably the year's most-talked-about sophomore release. Sometimes hope comes in unexpected colors—this time, it's black.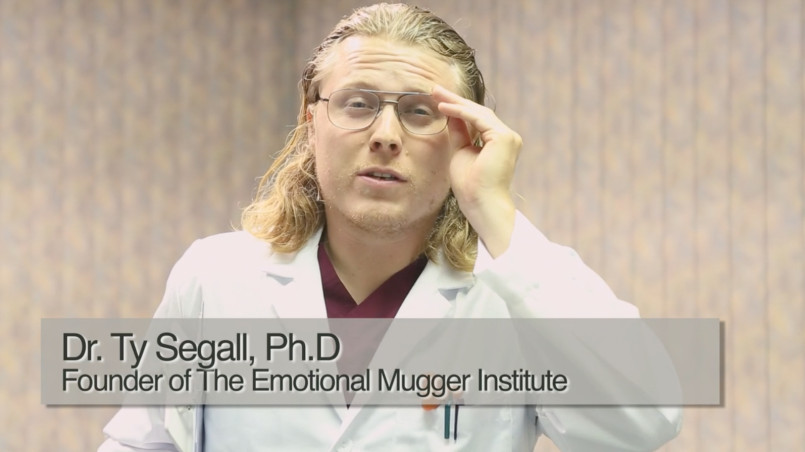 Ty Segall
Emotional Mugger
January 22
With everyone always so distracted by the prolificness of Ty Segall, it seems that sometimes he doesn't get enough credit for the sheer quality of his work. Manipulator, his most recent solo studio album, was devastatingly good and continued his growth into one of today's most certifiable rock stars. Emotional Mugger is prone to push that ascent.
https://youtube.com/watch?v=Qv8UmJCB89g
Benji Hughes
Songs in the Key of Animals
January 29
He may look like a trucker, but the only things Charlotte's Benji Hughes is hauling is loads of funk and groove and jokes as bad as this one. Hughes' sophomore LP comes eight years after A Love Extreme—and nine years after he penned "Let's Duet" for the one and only Dewey Cox.
DJDS
Stand Up and Speak
January 29
The DJ duo formerly named for the ballpark at Chavez Ravine dropped their sample-heavy approach for their sophomore effort (and first as DJDS). "We wanted to look all over—at friends, and friends of friends—and figure out how we could, in a way, sample our whole life in the city," the group's Samo Sound Boy told The FADER. That's how you get 12 million people dancing.
https://www.youtube.com/watch?v=Wbjdzfo7R0c&feature=youtu.be
nonkeen
the gamble
February 5
Composer and pianist Nils Frahm assembled the gamble from lengthy sound experiments he put together with two childhood friends over the course of the past decade. Fraum's solo work is haunting and minimal; he places notes into space like he's decorating a tree. The prospect of hearing he and Frederic Gmeiner and Sebastian Singwald circle one another with piano, guitar, and noise manipulations is dizzying.
 
Kanye West
Swish
February 11
So "FACTS" wasn't the New Year's Eve smash you were hoping for. That was 2015, baby! It's 2016 now. There's no telling whether "FACTS" (or "Real Friends," or "No More Parties in LA," or "All Day," or, like, some unknown collab with John Frusciante and Aspiring Mogul) will be on Swish. Hell, we may have a release date now, but there's no telling whether this thing will still be called Swish when it comes out. Doesn't matter. We'll be at the edge of the crater when it drops.
School of Seven Bells
SVIIB
February 12
Almost three years ago, School of Seven Bells' Benjamin Curtis succumbed to T-Cell Lymphoblastic Lymphoma and passed away while he and Alejandra Deheza were recording a brand-new album. Now, Deheza is ready to share those final recordings—including the angelic lead single "Open Your Eyes"—with the world. SVIIB is the last School of Seven Bells album and should be a beautiful memorial to Curtis and the band's impact.
J. Cole and Kendrick Lamar
Untitled Collaborative Album
February 16?
Once Kendrick Lamar's younger sister, Kayla Duckworth, spilled the beans about the release date of her brother's joint album with J. Cole, the world started to buzz about whether the rap duo would go through with it. We've only got a little over a month left to wonder if February 16 is the date, but no matter when it comes, this album is going to be one for the ages. Just listen to both fellas' "Black Friday" tracks to get a taste of what might be coming soon.
Animal Collective
Painting With
February 19
Animal Collective is a band in need of a comeback. After the inspired one-two punch of 2007's Strawberry Jam and 2009's Merriweather Post Pavilion, the group squandered some of their goodwill with 2012's overwrought Centipede Hz. But now AnCo is back to their roots (though without founding member Deakin) with an earthy and playful new LP—and insane marketing techniques. Welcome back, guys.
Santigold
99¢
February 26
Santigold has been making us dance with her eclectic mixes and undeniable grooves for eight years, and she doesn't plan on stopping anytime soon. Last November, she dropped a playful and damn catchy track ("Can't Get Enough of Myself") and announced her third album 99¢. The end of February is as good as any time to find a contender for song of the summer, right?
Prince Rama
Xtreme Now
March 4
Finally, the might glare of '90s nostalgia rests on Jock Jams. Sisters Nimai and Taraka Larson promise that Xtreme Now, their new album, is the progenitor of the "extreme sports genre," which, if lead single "Bahia" is any indication, means that the time to invest in Ski Doo stock is now.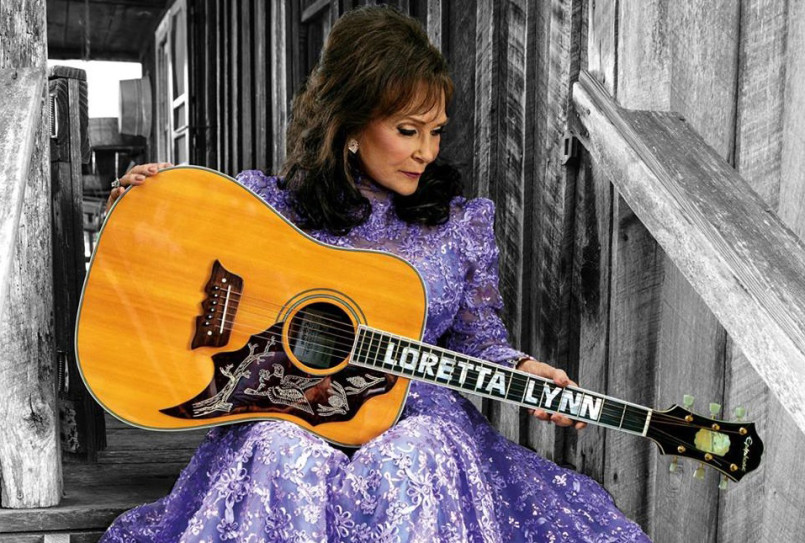 Loretta Lynn
Full Circle
March 4
It's been twelve years since country legend Loretta Lynn last released an album. That album—Van Lear Rose, which was produced by none other than Jack White—was a particularly high point in a career full of them, and it introduced her to a younger, considerably less country audience. (It's also the reason we know that Loretta makes fudge for visiting music journalists.) Full Circle finds The First Lady of Country Music in a reflective mode, with takes on songs she sang growing up in Appalachia and new recordings of previous hits, including the ineffable "Fist City."
Margo Price
Midwest Farmer's Daughter
March 25
Speaking of Jack White, it seems odd that it would take him this long to sign a straight-ahead country artist to Third Man Records, but maybe he was just waiting for someone as perfectly suited to his label as Margo Price to come along. The Nashville singer-songwriter's debut finds her channeling Loretta Lynn and, occasionally, Light in the Attic's Country Funk compilations. You might want to hop on this train right now; everyone who tried to get you into Kacey Musgraves last year is going to be all over this one.
Charles Bradley
Changes
April 1
This spring, the world will get another soulful injection from Charles Bradley in the form of a fresh full-length featuring original tunes and memorable covers. The Screaming Eagle of Soul's grooves will come just in time to thaw out a good portion of the country.
Pusha T
King Push
June 30
Pusha T, Kanye West's new president of G.O.O.D. Music, messed with 2015 year-end lists everywhere by dropping King Push – Darkest Before Dawn: The Prelude at the end of December. If that was just the prelude, though, don't expect T and the upcoming King Push proper to miss many year-end lists this time around.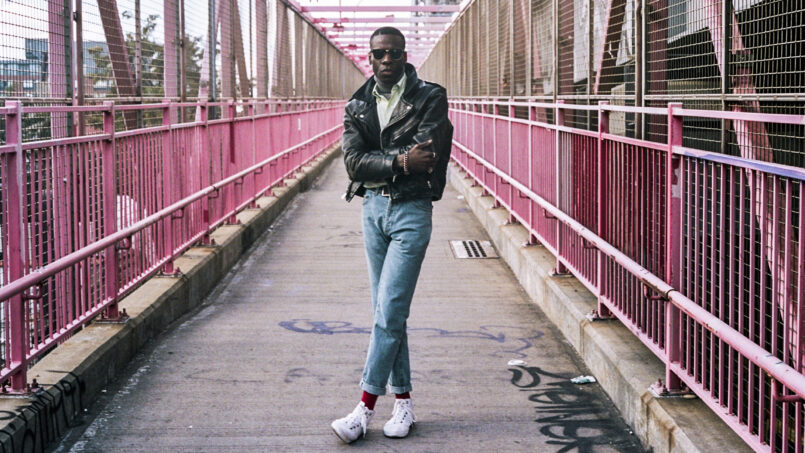 Boulevards
TBD
TBD
Oh, sure, Mark Ronson and Bruno Mars may have gotten the FLOTUS bump for "Uptown Funk," but Raleigh's Jamil Rashad quietly put out the funkiest track of the past year and change in "Sanity," from his self-titled four-song EP. The former punk-rocker married that genre's power, drive, and discipline to a little Prince and MJ–infused dancefloor candy, and while we don't yet know when his debut LP will drop, we're working off the holiday pounds so we can respond in kind.
"Gotta smile when I say that shit—ah! I woke up this morning!" Thus goes Chance the Rapper's mission statement, shouted with glee two-thirds of the way through "Somewhere in Paradise," which he debuted in December on SNL. That waking up on the South Side of his hometown of Chicago (a city that you should know he has doing front-flips) would be something worth smiling about probably shouldn't feel so fresh and defiant, but in the face of a nation that's turned his home into political shorthand, it does. We've heard two songs from this mixtape—"Somewhere in Paradise" and the even-better "Angels"; even if we never get anything more, those two will feel like enough.
PJ Harvey
TBD
TBD
In case anybody needed reminding, Let England Shake is proof that PJ Harvey is still one of the preeminent forces in music today. But the thing that really stood out about that album is what a bold step it was for her sonically—quite possibly her most mature album within an already very mature discography. What's up next for Polly Jean should be substantial.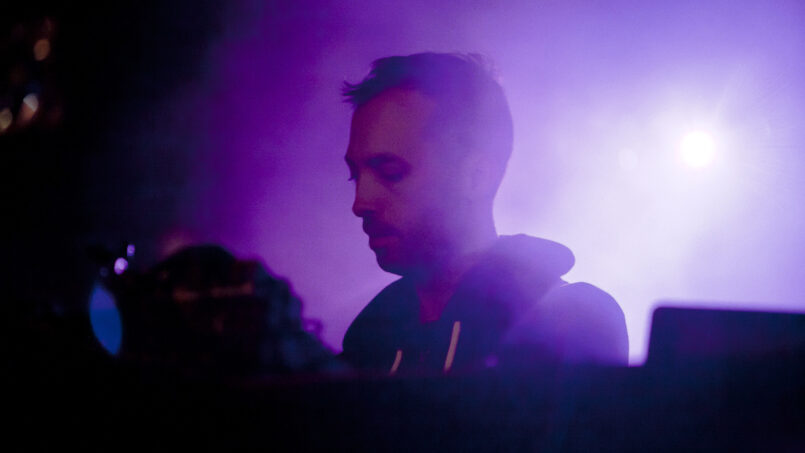 Tim Hecker
TBD
TBD
In 2013, the Montreal noise sculptor Tim Hecker released his magnum opus—the swirling, chaotic Virgins, which at times sounded like a geiger counter presiding over the transubstantiation. Details are scarce on the follow-up—we know it exists, and we know that he's left his longtime home of Kranky for 4AD—but we're happy to wait for the smoke to clear.
M.I.A.
Matahdatah
TBD
Maya Arulpragasam (a.k.a. M.I.A.) has never been one for time tables, but it seems like she's taking the rollout for her fifth album particularly slow and steady. Judging by the few singles and videos that she released over the course of 2015, Matahdatah is shaping up to be a profound album that takes a strong approach to some of today's most pressing issues, including the current Syrian refugee crisis.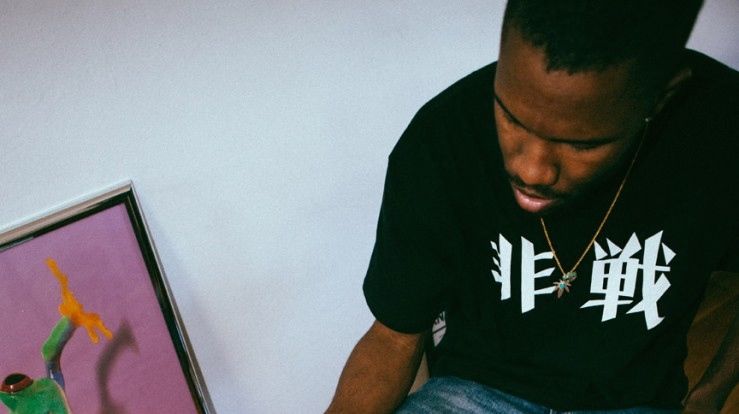 Frank Ocean
Boys Don't Cry
TBD
In April of 2015, Frank Ocean announced his follow-up to 2012's channel ORANGE via his Tumblr. In September of 2015, he cancelled his headlining performance at FYF. Will 2016 be the year we actually get to hear Boys Don't Cry? Probably not, but fingers crossed!
Radiohead
LP9
TBD
Radiohead are currently in the midst of the longest album gap of their career, and though they've been hinting at having made progress with their upcoming ninth LP (not to mention having just released an amazing alternate Bond theme), nothing tangible has been revealed—yet. We are talking about the band behind the modern surprise-release format, though, so expect the unexpected.
Run the Jewels
Run the Jewels 3
TBD
After giving us the gift of Meow the Jewels last year, Run the Jewels are more than forgiven for not yet finishing their oft-hinted follow-up to Run the Jewels 2. But amongst an increasingly tumultuous political landscape that is just begging for new commentary from Killer Mike and El-P, what the world needs now is Run the Jewels 3.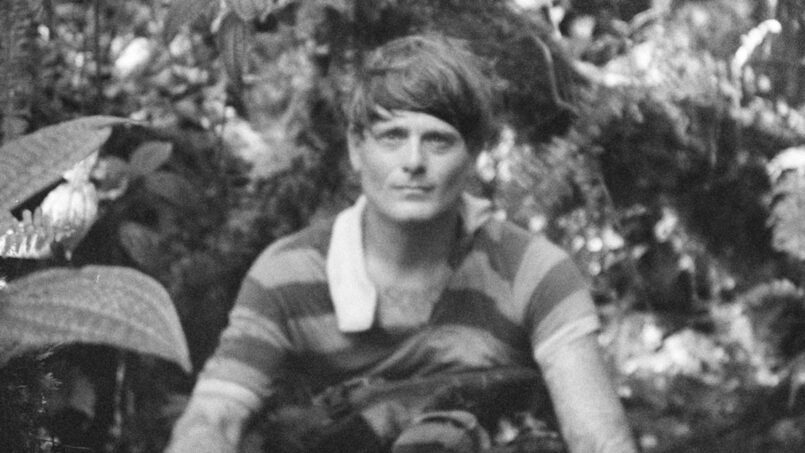 Thee Oh Sees
TBD
TBD
It could come in five months or it could come tomorrow, but there's no getting around the fact that there will be a new Oh Sees record in 2016. Bay-to-LA fuzz rock mastermind John Dwyer is like a shark—he can't stop creating and he can't stop recording.