"How are you?" 
Looking at one another through laptop screens, Julien Baker and I perform this perfunctory exchange as we say hello, both knowing full well that nearly a year into a global pandemic which has cost over two million lives, crippled businesses, cancelled communal escapes, and generally upended the balance of daily life, even our conditioned form of greeting one another has become just another thing that feels weird. "It sounds so insane to admit it to another person," says Baker, acknowledging our mutual moment of awkwardness. 
"Usually you don't say to someone, 'I don't know what to say to you,' but due to the social construct of interaction, we just have this ritual where we ask each other how we are, and we have to respond. It's funny. Living through things you get to see so much more nuance than when you're just reading a compiled history about something. But I've been thinking about how all of this will play out in the future, how this whole year will affect us, and maybe affect our speech patterns. We'll have all these little vestiges similar to how the Depression influenced film. We'll look back and be like, 'Oh, wow, we still have all these little nods to when we all trauma-bonded.'"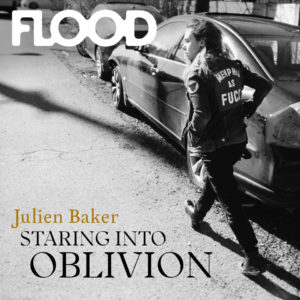 As a songwriter, bonding over trauma—to say nothing of anxiety, guilt, sadness, and the turmoil of our own mental and emotional imbalance—is something Baker has been able to capture with unwavering intimacy over the last several years. Her debut record, 2015's Sprained Ankle, was a breakthrough work of such intense, isolated catharsis, and her early live performances—standing alone onstage—were regularly noted for their ability to subdue even the most bustling crowds into hushed reverence. Her follow-up, 2017's Turn Out the Lights, built upon this vehement confrontation with sorrow, swelling her already exposed nerve with the kind of unflinching, dark romanticism that solidified her as one of her generation's most poignant excavators of human fallibility. Now Baker has wrought her latest work, Little Oblivions—a record that documents and painstakingly recreates the internal conflict and external consequences of her life in 2019, a period of harmful decisions and poorly conceived coping-mechanisms.  
"[The record] came out of a period of me trying to just sit with negative things without forcing myself to compulsively reaffirm a narrative where pain is beautiful and suffering always has a purpose," says Baker. "Because sometimes it doesn't. And that's hard. But that's a lot of just living, you know?"
"I think there's almost a sort of denial there in this narrative of 'That was the old me doing all this dangerous, destructive shit. This is the new me trying to be a good person.'"
This downward emotional trajectory began in late 2018 shortly after finishing a tour alongside fellow songwriters Lucy Dacus and Phoebe Bridgers. Not long prior, the three longtime friends had released a self-titled EP as the supergroup boygenius, a work that was so critically lauded that despite its shortened runtime it managed to land on a number of album of the year lists by December's end. After years of sobriety, however, Baker experienced a substance abuse relapse. The songs that materialized in the ensuing year, and which make up Little Oblivions, lay bare the conflicted state Baker had to navigate, the parts of herself that she perhaps did not like, but couldn't simply ignore or dismiss.
"When I was making Turn Out the Lights, I was working really hard to be the most idealized version of myself, but to be it authentically, so that I wouldn't be a hypocrite," she says. "No one wants to be a hypocrite. And I was trying so hard to separate myself from negative feelings or bad or hurtful things that I had done in the past, or just behaviors I was embarrassed about. I was trying to really separate those two things. And I think there's almost a sort of denial there in this narrative of 'That was the old me doing all this dangerous, destructive shit. This is the new me trying to be a good person.' And the tendency toward self-destruction, as well as the longing for genuine goodness—they are not like climate. They're like weather, you know what I mean? It changes way faster, and coexists in a person. It's so wild to try to expect yourself to be an ideal all the time."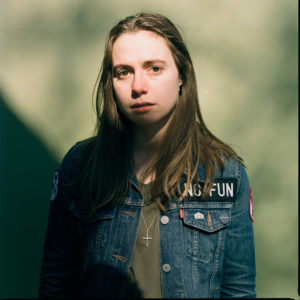 No longer looking to force meaning or significance onto her pain in order cope with it, Little Oblivions not only features some of Baker's most gut-wrenching and visceral lyrics—crying out at one point about how she will "wrap Orion's belt around my neck and kick the chair out"—it also features what she calls "ugly sounds," arrangements of a more unpleasing texture, brought forth by utilizing full band instrumentation for the first time in her music. 
"I do feel like this is the heaviest stuff that she's made," says Dacus. "It's almost like this record tests the trust that she established on the other records. I've always admired how she doesn't shy away from darkness. She sees the use of staring into the void. But she's always been bent on providing an outlet for hope, which I've also tried to do in my work. I think we've been learning at the same time that sometimes just stating the scene and talking about what's true is therapeutic, even if it feels bad. Even if you don't fit hope into a three-and-a-half-minute song, there's still something worthwhile to admitting what your life looks like. I'll be honest, she sent me the record, and I listened to it once through, and it took a couple months for me to come back to it and listen to it again. But I love it. I think it's some of her most potent work."
One of the most heartbreaking motifs thread throughout Little Oblivions is a sentiment of unworthiness, of being beyond forgiveness. As she experienced missteps and struggles, Baker came to regard her behavior and her actions toward those closest to her with righteous contempt. She somehow felt that her relationships deserved to be irreparably broken.
"I do feel like this is the heaviest stuff that she's made. It's almost like this record tests the trust that she established on the other records. I've always admired how she doesn't shy away from darkness. She sees the use of staring into the void." —Lucy Dacus
"It's some psychosis in my brain. I can't just say, 'Thank you,'" says Baker. "It's like I had this working understanding that everybody's ability to care for another person is finite. There are people who we will go to the ends of the earth for, but there's nothing that means we owe each other anything in the first place. It's just not healthy to give yourself and your energy and your time to a person who's destructive for you. I would do things to try to accelerate people going away, because the waiting, knowing I don't know how long I'm going to be this way, knowing that I don't know how long I'm going to be in this trench of trying to get my life back together, I keep looking at my watch. If I don't fix myself, inevitably, these people will go, and while they're being kind to me right now, it's going to be very painful when we cannot be friends anymore because they will have reached the limit of healthy compassion they can show me. And I just wanted that to all happen so I could go ahead and cope with it rather than wait for it to happen."
From her own perspective, if she was going to hit rock bottom, she was simply looking to spare those around her from the inevitable impact's collateral damage. "It's almost safer to destroy things in your life, because then you don't have the stakes associated with them. You don't have the things to lose. I didn't feel capable of being a good friend, or a good partner, or a good kid, or a good person, or just a good human being. I tried to isolate from my friends in a reactionary way, not as self-punishment, but protection against the feeling of being disappointing and being humiliated and being insufficient. And they didn't leave me alone. Which is because I have great friends. I have incredible friends."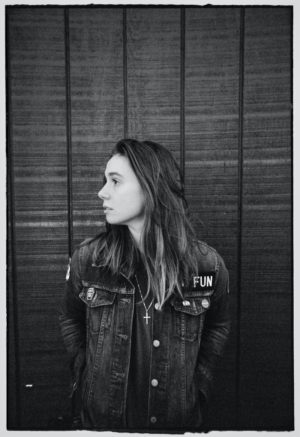 In addition to her family, management team, and others, part of that support system was Bridgers and Dacus. At one point, when Baker wasn't even sure she wanted to continue making music, Bridgers recalls, "We were like, 'If you don't want to make another fucking record again, you don't have to. That's not your value in the world.'"
For Bridgers and Dacus, it wasn't about providing Baker with answers, but simply being present. "I think it is meaningful in any friendship to be able to say 'I love you,' and 'I'm in,' even if that person is changing," says Dacus. "'I love whoever you're becoming,' and 'I love you when you break the rules,' and 'I love you when you change the rules.' That's something that I really got to find out was true. I got to see the extent of how much I care about her and respect her."
Ultimately, it wasn't some divine moment of clarity that brought Baker to a healthier state of self-worth, but the cliché of time. "It's so dumb. I can't believe I'm about to say this, but I had to want to get better," she says. "I can't tell you how many group therapy sessions I have rolled my eyes at hearing 'You have to want to get better for yourself,' and I would be like, 'I know. I'm sitting here trying to do better as we speak.' I had to start caring about my life again. And a lot of that entailed feeling like I could forgive myself, that I was worthy of forgiveness even if I could never feel that feeling. You'll never have certainty that you got the 'all clear' from someone. But if you can be like, 'I'm a human. I did these horrible things and blew up my life and if I continue using to cover that pain up, then it will just keep creating more pain.' 
"I tried to isolate from my friends in a reactionary way, not as self-punishment, but protection against the feeling of being disappointing and being humiliated and being insufficient. And they didn't leave me alone. Which is because I have great friends. I have incredible friends."
"And it's hard to look all the things that I did wrong in the face," she continues, "and then have the love for myself to say that person deserves to be loved, to feel loved—still—even though they did all those things. I think having to do that, when you have issues with self-loathing, it makes you more compassionate to other people. Because then the people that piss you off and disappoint you and revolt you—well, I do that to me. And if I can believe that I'm worthy of love, then I can actively try to make healthy decisions that make me feel loved and secure and happy without feeling guilty about it." Baker suddenly stops herself and looks at me. "That thought process was helpful for me. Sorry. That was a lot."
Nearing the end of our scheduled time together, that first casual question—"How are you?"—starts to hold more weight to it than it once did. More or less, Baker is getting there. On her new song "Relative Fiction," Baker closes with the line "I can finally be OK in not the way I thought I should." "That song, I think, gets to the heart of that, that I can and will be OK," she says. "But it won't look like what I thought it would look like. And the acceptance of that is like an important practice in itself—accepting that your 'OK' might not be your ideal." FL